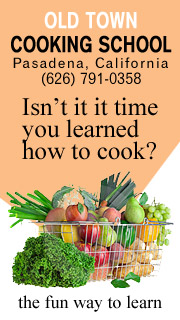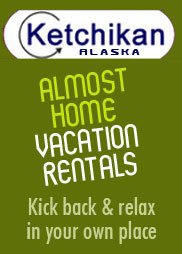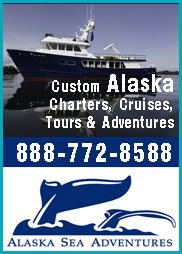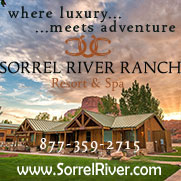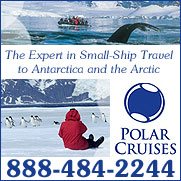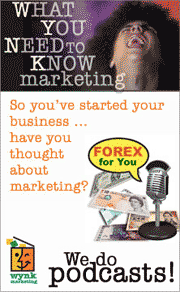 Porotos Granados
(Chilean Pumpkin and Cranberry Bean Stew)
By Ed Boitano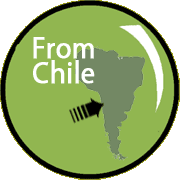 Porotos Granados is the national dish of Chile. The basic ingredients — pumpkin, beans, corn and tomatoes — are all indigenous to the New World, pre-dating the arrival of Europeans.
Vegetarians will be delighted to find that there are no meat products in the dish, and that the recipe is heart-healthy and absolutely delicious. A popular summer dish in Chile, you can prepare this recipe year-round, substituting with white or navy beans.
You can also spice it up a bit by using a hot green chili pepper, seeded and minced. Sometimes it is garnished with sweet basil. On my first trip to Santiago, the family served it with a fried egg on top.
Serves 4-6.
Ingredients:
1 cup chopped onion
2 cloves garlic, minced
3 tablespoons oil
2 teaspoons paprika
1 cup pumpkin, peeled and cubed (acorn or butternut squash can be substituted)
2 cups fresh sweet corn kernels
1-2 cups water
1 large tomato, chopped
2 cups beans – shelled fresh cranberry beans (again, you may substitute with white or navy beans)
Preparation:
Simmer the fresh cranberry beans gently in water for 30-45 minutes, or until tender. Drain and set aside.


Heat the oil in a heavy saucepan and add the onions and garlic. Cook until translucent. Add paprika, pumpkin, tomato and corn, stirring until vegetables are soft and fragrant.


Add 1 cup of water, covered for 5-10 more minutes. Add the beans (and more water if necessary) and simmer for 15-20 minutes, or until pumpkin is very soft and begins to fall apart and thicken the stew. Simmer even longer, uncover to thicken the stew, or add more water if a thinner stew is desired.

Hi Audrey,
Love your lamb shanks.
--- Paul, Scottsdale AZ

Haven't been called Tad for . . .gee, maybe I've NEVER been called Tad . . . guess I'm the only one with chutzpah enough to mention Bourdain. BRILLIANT?
--- Ken, Shutesbury, MA

I think we must have had an entirely different experience in the UK. (Fresh Food and Real Ale – week 1). We were up in Edinburgh and they served something called 'Neeps & Tatties.' The items were boiled so long that I couldn't even recognize what I was eating. Come to think of it… I couldn't taste them either. Later I found that Neeps' are Turnips and 'Tatties' are potatoes.
--- Lindy, Phoenix, AZ

My mouth was watering as I read some of your descriptions of the fantastic fare of ... England? I had always felt smug about the lowly reputation of British cuisine as this gave us at least one country with a worse culinary reputation than America's. I guess I'll have to change my views. Your article made me actually want to take a CULINARY tour of Britain. Yummy yummy yummy.
--- Sandy Miner, Portland, OR
Thanks for your note. Thanks to Traveling Boy I get to interview a world famous chef this week who is widely recognized as spearheading the Yummy movement in Ireland. Guess I'll have to take yet another culinary tour a little further north and check it out... (I love my job!) --- Audrey

Very interesting, mouth-watering piece by Audrey! (A McDreamy McMeel). Your web site is fascinating!
--- Susie, Victoria, BC

Combining travel, food, and intelligent advice -- BRILLIANT! Your site fills a long-felt need for hungry roamers. Keep it up! It's Anthony Bourdain with reservations and CLASS.
--- Tad, Boston, MA

---

Three Musical Pilgrimages: Mozart, Grieg and Hendrix

Johann Chrysostom Wolfgang Amadeus Mozart (1756 - 1791) could read and compose music, plus play the violin and piano, when he was five years old. Born into a musical family in Salzburg, Austria (then the Holy Roman Empire), he had a unique ability for imitating music, which first became evident when he recited a musical piece by simply observing his father conducting a lesson to his older sister. This led to a childhood on the road, where the young prodigy performed before many of the royal courts of Europe.


Treasures of Ireland: The Irish Goodbye (Dispatch #20)

The Palladian Traveler brings to a close his 20-part series on the Emerald Isle from an upscale restaurant in downtown Dublin where he files his final dispatch and then quietly slips away.


Lake Charles' Family-Size Low-Key Mardi Gras

The Southwest Louisiana Mardi Gras in Lake Charles, the second largest in Louisiana, does not need parents there to avert their children's eyes. This is family entertainment and children are very much part of it. The main office of the Lake Charles CVB has costumes from last year's Mardi Gras but it also has figures to fascinate little ones from country boys fishing for their dinner to alligators who have already fed and are rubbing their stomachs.


Highway 49 Revisited: Exploring California's Gold Country

In the 1840s, the population of California was only 14,000, but by 1850 more than 100,000 settlers and adventurers had arrived from all over the world – and they came for one reason: gold. James Marshall had discovered the first gold nugget at Sutter's Mill in El Dorado County, creating the largest gold rush in history.
---
© TravelingBoy.com. All Rights Reserved. 2015.
This site is designed and maintained by WYNK Marketing. Send all technical issues to: support@wynkmarketing.com