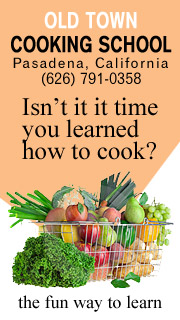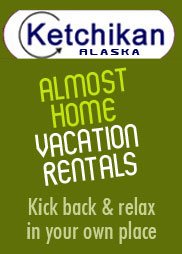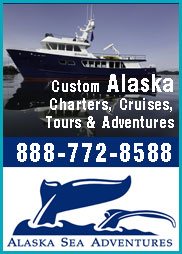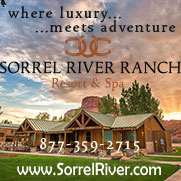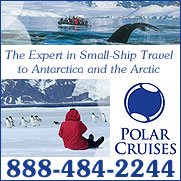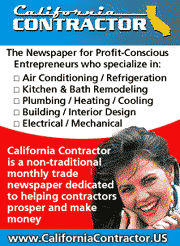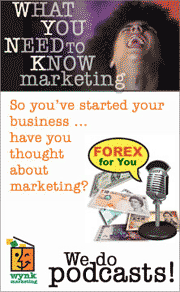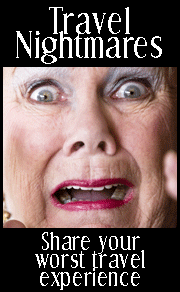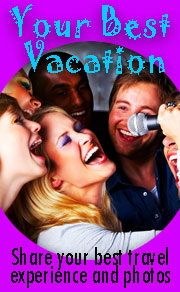 Happy St. Patrick's Day
By Ed Boitano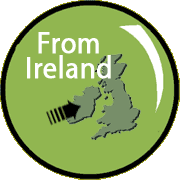 While most of the world considers Corned Beef and Cabbage synonymous with St. Patrick's Day, this popular meal has its origins in America, and is not a traditional Irish recipe. Beef was an expensive food item that was unavailable to most Irish citizens, and was generally exported to France, England and the Americas. As we all know, corned beef is a salt-cured brisket, traditionally packed in barrels with coarse grains, aka "corns" of salt. In the 17th century, salting beef become a major industry in the Irish port cities of Cork and Dublin for exportation. The most similar traditional Irish dish is Bacon and Cabbage, with the bacon akin to Canadian-style bacon or ham. Corned Beef and Cabbage became popular in the U.S. after Irish immigrants used corned beef instead of pork, due to the low cost of corned beef in the U.S.
It's still a great dish, and Corned Beef and Cabbage always graces my St. Patrick's Day table, though I prefer the hard-to-find Savoy cabbage over the popular Dutch cabbage, found in U.S. markets.
We all have our favorite Corned Beef and Cabbage recipes, so here are a few fun side dishes for your St. Patrick's Day celebration: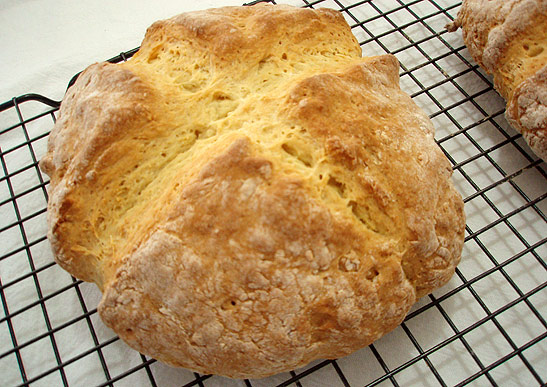 Irish Soda Bread
3 ½ cups all purpose flour
1 teaspoon baking soda
¾ teaspoon salt
1 ½ cups buttermilk
Preheat oven to 425°F. Mix flour, baking soda and salt in large bowl. Mix in just enough buttermilk to form moist clumps. Form dough into ball. Turn out onto lightly flour surfaced and knead just until dough holds together for about 1 minute. Shape dough into a 6-inch-diameter by 2-inch-high circle. Place on lightly floured baking sheet. Cut 1-inch-deep X across top of bread, extending almost to edges. Bake until bread is golden brown and sounds hollow when tapped on bottom. Baking time is about 35 minutes. Transfer bread to rack and cool completely.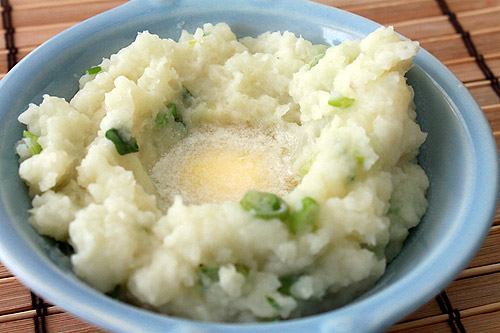 Champ or Poundies – Origin: Northern Ireland
2 pounds standard white potatoes, peeled and halved
1 cup whole milk
1 bunch spring green onions (scallions), thinly sliced
½ teaspoon salt, or to taste
¼ cup Irish butter
1 pinch freshly ground black pepper to taste
Place potatoes into large pot, and fill with enough water to cover. Bring to a boil, and cook until tender, about 20 minutes. Drain well. Return to very low heat and allow the potatoes to dry out for a few minutes. (You can place a clean dish towel over the potatoes to absorb any remaining moisture.) Gently heat the milk and green onions in a saucepan until warm. Mash the potatoes, salt and butter together until smooth. Stir in the milk and green onion until evenly mixed. Season with freshly ground black pepper. Serve hot in bowls. Calories be damned; set out some extra butter to add to their servings.
Colcannon (Irish: cál ceannann, meaning "white-headed cabbage")
3 cups finely shredded green cabbage
1 onion, finely chopped
¼ cup water
6 cooked white potatoes, mashed
¼ cup whole milk
¼ cup Irish butter
salt and freshly ground pepper to taste
Place cabbage, onion, and water in a saucepan or Dutch oven and quickly bring to a boil. Reduce heat, cover, and simmer about 8 minutes until tender. Add mashed potatoes, milk, butter, salt, and pepper. Mix well, stirring often until heated through.

Hi Audrey,
Love your lamb shanks.
--- Paul, Scottsdale AZ

Haven't been called Tad for . . .gee, maybe I've NEVER been called Tad . . . guess I'm the only one with chutzpah enough to mention Bourdain. BRILLIANT?
--- Ken, Shutesbury, MA

I think we must have had an entirely different experience in the UK. (Fresh Food and Real Ale – week 1). We were up in Edinburgh and they served something called 'Neeps & Tatties.' The items were boiled so long that I couldn't even recognize what I was eating. Come to think of it… I couldn't taste them either. Later I found that Neeps' are Turnips and 'Tatties' are potatoes.
--- Lindy, Phoenix, AZ

My mouth was watering as I read some of your descriptions of the fantastic fare of ... England? I had always felt smug about the lowly reputation of British cuisine as this gave us at least one country with a worse culinary reputation than America's. I guess I'll have to change my views. Your article made me actually want to take a CULINARY tour of Britain. Yummy yummy yummy.
--- Sandy Miner, Portland, OR
Thanks for your note. Thanks to Traveling Boy I get to interview a world famous chef this week who is widely recognized as spearheading the Yummy movement in Ireland. Guess I'll have to take yet another culinary tour a little further north and check it out... (I love my job!) --- Audrey

Very interesting, mouth-watering piece by Audrey! (A McDreamy McMeel). Your web site is fascinating!
--- Susie, Victoria, BC

Combining travel, food, and intelligent advice -- BRILLIANT! Your site fills a long-felt need for hungry roamers. Keep it up! It's Anthony Bourdain with reservations and CLASS.
--- Tad, Boston, MA


Journey to the Bottom of the Globe: Exploring the White Continent of Antarctica

As a travel journalist I am constantly asked what are some of my favorite travel experiences. The list is endless. But there is one destination that seems to raise the most eyebrows. That destination is a cruise to Antarctica. Sadly, that cruise line I was on is no more, but today there is a plethora of cruise lines that offer similar packages. Here's a look back at my Antarctica cruise.


Treasures of Ireland: Food, Fun and Falconry at Ashford Castle (Dispatch #18)

The Palladian Traveler soars above the crowd with a gal named Lima, cruises across a lake dotted with hundreds of islands, and feasts like a king in a regal dining room.


Would You Believe She Can Carry 800 (Yes, 800!) People!

As she came around the corner we could not believe how big she was. Massive, and yet incredibly beautiful – almost elegant in fact. Her lines were so symmetrical she seemed to blend into a classic example of astonishing good looks. The other fact that amazed all of us was how quiet she was. We felt sure that with the obvious overwhelming power she evidenced, she'd be extra loud. It's a cliché, but she was as quiet as a church mouse – or "as quiet as dreaming trees."


Highway 49 Revisited: Exploring California's Gold Country

In the 1840s, the population of California was only 14,000, but by 1850 more than 100,000 settlers and adventurers had arrived from all over the world – and they came for one reason: gold. James Marshall had discovered the first gold nugget at Sutter's Mill in El Dorado County, creating the largest gold rush in history.


Lake Charles' Family-Size Low-Key Mardi Gras

The Southwest Louisiana Mardi Gras in Lake Charles, the second largest in Louisiana, does not need parents there to avert their children's eyes. This is family entertainment and children are very much part of it. The main office of the Lake Charles CVB has costumes from last year's Mardi Gras but it also has figures to fascinate little ones from country boys fishing for their dinner to alligators who have already fed and are rubbing their stomachs.


Cedar Hill: Frederick Douglass' Home is as Imposing as the Man who Lived There

Having recently received a misguided shout-out from the president during Black History Month – Frederick Douglass has done an amazing job... – it seems a good time to revisit the cultural icon's legitimate place in history. And a visit to his home in Washington, DC – surely a place the current president might want to consider visiting himself – would be a good place to start.


Hanging Out in Huntington Beach, California

Huntington Beach is legendary around the world as one of the best surfing spots. Its waves and beaches are so great, it is also officially known as "Surf City." But as I learned on a recent getaway, the town is more than just tasty swells and beautiful white sand; it also boasts gourmet restaurants, luxury, ocean-front hotels, great shopping, and tons of California coastal charm.


Richard Gere and Joseph Cedar Discuss "The Moderate Rise and Tragic Fall of a New York Fixer"

Richard Gere is one of America's acting treasures. He has an uncanny knack for selecting scripts with the most interesting characters. Included in some of his vast body of films are "American Gigolo, "An Officer and a Gentleman," "The Cotton Club," "Internal Affairs," "Pretty Woman," "Primal Fear," "Unfaithful," and "Chicago." Joseph Cedar, writer and director of the critically acclaimed "The Moderate Rise and Tragic Fall of a New York Fixer," was born in New York City but when he was five, his family moved to Israel where he was raised.


Tahiti and Her Islands

Just their names (pronounce each vowel!) conjure up romantic images: Tahiti Nui, Moorea, Bora Bora, Huahine, Ra'iatea, Taha'a. Her people are gentle; the air, tiare-perfumed. Warm lagoons, majestic peaks, tropical fruits from the land and bounty from the sea all tantalize the senses. Paradise! As near as can be found on planet earth. And, in my experience, the finest way to explore her is on a ship designed for that single purpose.


Leviticus 20:13
Sent by Tom of Pasadena, CA



It all makes sense now. Gay marriage and marijuana was legalized in the last election. Leviticus 20:13 states
"If a man lays with another man, he should be stoned..." We've been interpreting it wrong all these years!
---
© TravelingBoy.com. All Rights Reserved. 2015.
This site is designed and maintained by WYNK Marketing. Send all technical issues to: support@wynkmarketing.com