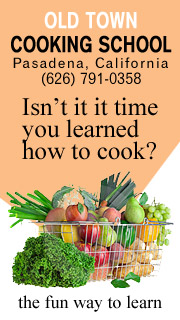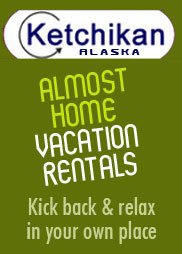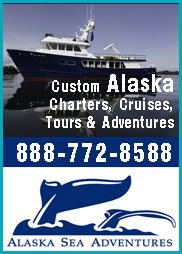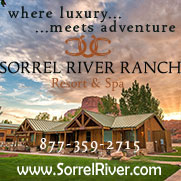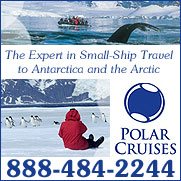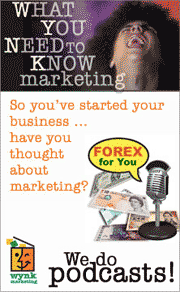 Porotos Granados
(Chilean Pumpkin and Cranberry Bean Stew)
By Ed Boitano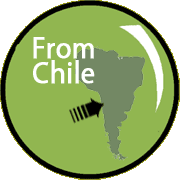 Porotos Granados is the national dish of Chile. The basic ingredients — pumpkin, beans, corn and tomatoes — are all indigenous to the New World, pre-dating the arrival of Europeans.
Vegetarians will be delighted to find that there are no meat products in the dish, and that the recipe is heart-healthy and absolutely delicious. A popular summer dish in Chile, you can prepare this recipe year-round, substituting with white or navy beans.
You can also spice it up a bit by using a hot green chili pepper, seeded and minced. Sometimes it is garnished with sweet basil. On my first trip to Santiago, the family served it with a fried egg on top.
Serves 4-6.
Ingredients:
1 cup chopped onion
2 cloves garlic, minced
3 tablespoons oil
2 teaspoons paprika
1 cup pumpkin, peeled and cubed (acorn or butternut squash can be substituted)
2 cups fresh sweet corn kernels
1-2 cups water
1 large tomato, chopped
2 cups beans – shelled fresh cranberry beans (again, you may substitute with white or navy beans)
Preparation:
Simmer the fresh cranberry beans gently in water for 30-45 minutes, or until tender. Drain and set aside.


Heat the oil in a heavy saucepan and add the onions and garlic. Cook until translucent. Add paprika, pumpkin, tomato and corn, stirring until vegetables are soft and fragrant.


Add 1 cup of water, covered for 5-10 more minutes. Add the beans (and more water if necessary) and simmer for 15-20 minutes, or until pumpkin is very soft and begins to fall apart and thicken the stew. Simmer even longer, uncover to thicken the stew, or add more water if a thinner stew is desired.

Hi Audrey,
Love your lamb shanks.
--- Paul, Scottsdale AZ

Haven't been called Tad for . . .gee, maybe I've NEVER been called Tad . . . guess I'm the only one with chutzpah enough to mention Bourdain. BRILLIANT?
--- Ken, Shutesbury, MA

I think we must have had an entirely different experience in the UK. (Fresh Food and Real Ale – week 1). We were up in Edinburgh and they served something called 'Neeps & Tatties.' The items were boiled so long that I couldn't even recognize what I was eating. Come to think of it… I couldn't taste them either. Later I found that Neeps' are Turnips and 'Tatties' are potatoes.
--- Lindy, Phoenix, AZ

My mouth was watering as I read some of your descriptions of the fantastic fare of ... England? I had always felt smug about the lowly reputation of British cuisine as this gave us at least one country with a worse culinary reputation than America's. I guess I'll have to change my views. Your article made me actually want to take a CULINARY tour of Britain. Yummy yummy yummy.
--- Sandy Miner, Portland, OR
Thanks for your note. Thanks to Traveling Boy I get to interview a world famous chef this week who is widely recognized as spearheading the Yummy movement in Ireland. Guess I'll have to take yet another culinary tour a little further north and check it out... (I love my job!) --- Audrey

Very interesting, mouth-watering piece by Audrey! (A McDreamy McMeel). Your web site is fascinating!
--- Susie, Victoria, BC

Combining travel, food, and intelligent advice -- BRILLIANT! Your site fills a long-felt need for hungry roamers. Keep it up! It's Anthony Bourdain with reservations and CLASS.
--- Tad, Boston, MA

---

Eugene Chaplin Introduces Chaplin's World Museum in Vevey, Switzerland

Lake Geneva/ Matterhorn Region and Switzerland Tourism recently blew into Los Angeles with the most esteemed guest, Eugene Chaplin. A man of remarkable lineage, he is the fifth child of Oona O'Neill and Sir Charles Spencer "Charlie" Chaplin, the grandson of playwright Eugene O'Neill, the brother of Geraldine Chaplin and father of actress/model Kiera Chaplin.


Treasures of Ireland: The Burren (Dispatch #14)

The Palladian Traveler ventures back to the days of fearless Celtic warriors to search for some "stones to take you home" as he files his latest dispatch from the monochromatic moonscape known as The Burren.


Provence: As Much a Mood, a Spirit as a Destination

"On a Clear Day You Can See Forever" goes the song. Robert Goulet sang it and Barbra Streisand and Johnny Mathis, too, and it surely comes to mind when you stand on a bluff in the Luberon of Provence and stare across at the little hill village of Gordes. The view is the best part; the village's interior itself is not dramatic and stands as a warning of what contemporary popularity can do to the simple homes of 12th century working people.


Paradise on Earth: The Romance of Tahiti and Her Islands

The first thing you notice is the fragrance. The intoxicating perfume of the tiare flower announces to your senses that you are in a magical place, overflowing with tropical vegetation and soothing trade winds. It is the same fragrance that the English seamen on the HMS Bounty also first encountered; but they came, not for flowers, but for breadfruit, intended as a new food staple for their slaves in the West Indies.
---
© TravelingBoy.com. All Rights Reserved. 2015.
This site is designed and maintained by WYNK Marketing. Send all technical issues to: support@wynkmarketing.com