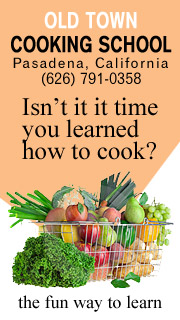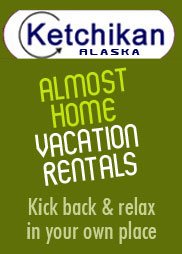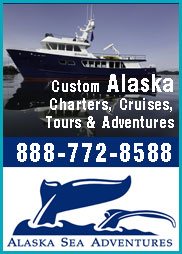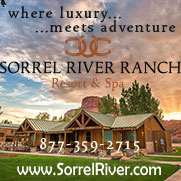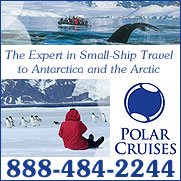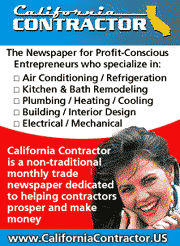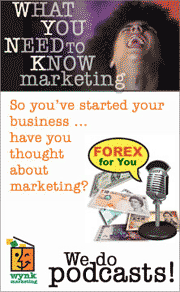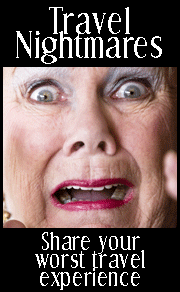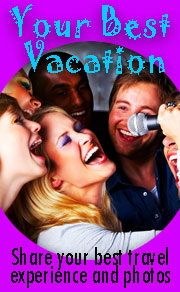 Feijoada Completa
By Steve Mandel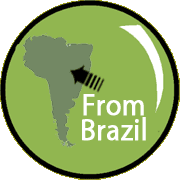 Feijoada Completa is the undisputed national dish of Brazil. It is a bean stew with rice and pork meat. Different ingredients are used in different parts of Brazil, but usually include "farofa" (mandioca, a root from the rainforest), mixed with maize flour and oil.
The origin of the feijoada runs back to the sixteenth century with the introduction of African slaves in Brazil. Others argue that the black bean stew is instead a Brazilian variation of European fare like the French "cassoulet"and the Portuguese "caldeirada." Whatever its origin, feijoada stands as an important symbol of Brazilian heritage.
Originally feijoada was made using every part of the pig, such as ears, tails, and nose floating among the beans. As this upsets tourists, a version of it is often made using only the fine meat parts of the pig.
Because of the "heavy" consistence of the famous dish, Brazilians believe that drinking some caipirinha helps reduce the unhealthy effects. Otherwise, the recommended activity after this culinary treat is a nap.
Feijoada Restaurants
In São Paulo, restaurants typically serve feijoada on Wednesdays and Saturdays. In Rio de Janeiro, it appears on the menu on Fridays and Saturdays. Some establishments specialize in feijoada seven-days a week. On my trip to Rio, I found that many restaurants had already depleted their batch of the sublime dish for the day
Included here is one version of a traditional feijoada recipe.
Ingredients:
1 lb. black beans

1 lb. smoked ham hocks
1 of each: pork foot, ear, tail, tongue (optional)
1 lb. Mexican "chorizo" or Brazilian "linguica"
&frac12 lb. Chunk of lean Canadian bacon or
Brazilian "carne seca"
&frac12 lb. Smoked pork or beef ribs
3-4 strips of smoked bacon
&frac12 lb. lean pork
&frac12 lb. lean beef
1 large onion
4 garlic cloves
2 tablespoons of olive or vegetable oil
1 tablespoon vinegar
salt to taste
black pepper
hot sauce (optional)
How to prepare feijoada::
Soak beans overnight in large container. Next morning, cook beans for 4-5 hours at low heat. Place ham hocks, chorizo, ribs and Canadian bacon in deep pan with plenty of water and bring to a boil. Change water and bring to a new boil, repeating the procedure at least three times to tenderize cured meats and remove excess fat.
In a large frying pan saut' onion and garlic using either vegetable or olive oil (smoked bacon strips optional) for two or three minutes. Toss in cubed pork and beef. Saut' an additional two-three minutes.
Mash 5-l0 tablespoons of beans and add to large pot. The resulting paste will thicken sauce. Add two tablespoons of olive oil, three garlic cloves all chopped-up or mashed, along with a tablespoon of white vinegar and a teaspoon of red-hot pepper. Stir, heat over medium fire for two-three minutes, then transfer to contents of frying pan.
Let simmer for l0-l5 minutes. Add contents of frying pan to the beans and let boil at medium heat for 1-2 hours.
Serve over white rice, with additional red-hot sauce, if desired.

Hi Audrey,
Love your lamb shanks.
--- Paul, Scottsdale AZ

Haven't been called Tad for . . .gee, maybe I've NEVER been called Tad . . . guess I'm the only one with chutzpah enough to mention Bourdain. BRILLIANT?
--- Ken, Shutesbury, MA

I think we must have had an entirely different experience in the UK. (Fresh Food and Real Ale – week 1). We were up in Edinburgh and they served something called 'Neeps & Tatties.' The items were boiled so long that I couldn't even recognize what I was eating. Come to think of it… I couldn't taste them either. Later I found that Neeps' are Turnips and 'Tatties' are potatoes.
--- Lindy, Phoenix, AZ

My mouth was watering as I read some of your descriptions of the fantastic fare of ... England? I had always felt smug about the lowly reputation of British cuisine as this gave us at least one country with a worse culinary reputation than America's. I guess I'll have to change my views. Your article made me actually want to take a CULINARY tour of Britain. Yummy yummy yummy.
--- Sandy Miner, Portland, OR
Thanks for your note. Thanks to Traveling Boy I get to interview a world famous chef this week who is widely recognized as spearheading the Yummy movement in Ireland. Guess I'll have to take yet another culinary tour a little further north and check it out... (I love my job!) --- Audrey

Very interesting, mouth-watering piece by Audrey! (A McDreamy McMeel). Your web site is fascinating!
--- Susie, Victoria, BC

Combining travel, food, and intelligent advice -- BRILLIANT! Your site fills a long-felt need for hungry roamers. Keep it up! It's Anthony Bourdain with reservations and CLASS.
--- Tad, Boston, MA


Eugene Chaplin Introduces Chaplin's World Museum in Vevey, Switzerland

Lake Geneva/ Matterhorn Region and Switzerland Tourism recently blew into Los Angeles with the most esteemed guest, Eugene Chaplin. A man of remarkable lineage, he is the fifth child of Oona O'Neill and Sir Charles Spencer "Charlie" Chaplin, the grandson of playwright Eugene O'Neill, the brother of Geraldine Chaplin and father of actress/model Kiera Chaplin.


Treasures of Ireland: Galway Bay (Dispatch #15)

The late Bing Crosby crooned about it, but The Palladian Traveler, with tears in his eyes and a lump in his throat, is there along the rocky shore to see the sun slowly go down on Galway Bay.


Buckingham Palace – It's THE Most Popular Tour in Great Britain (Part 2 of a 2-Part Series)

Is it more momentous for a Brit to do the Buckingham Palace tour than say an American or indeed any other nationality? Yes, I know that's an odd question, but if you grow up – as I did – in London back in the 1950s, getting inside Buckingham Palace was the stuff of dreams. Hence my surprise at touring BP in 2005.


Paradise on Earth: The Romance of Tahiti and Her Islands

The first thing you notice is the fragrance. The intoxicating perfume of the tiare flower announces to your senses that you are in a magical place, overflowing with tropical vegetation and soothing trade winds. It is the same fragrance that the English seamen on the HMS Bounty also first encountered; but they came, not for flowers, but for breadfruit, intended as a new food staple for their slaves in the West Indies.


Lake Charles' Family-Size Low-Key Mardi Gras

The Southwest Louisiana Mardi Gras in Lake Charles, the second largest in Louisiana, does not need parents there to avert their children's eyes. This is family entertainment and children are very much part of it. The main office of the Lake Charles CVB has costumes from last year's Mardi Gras but it also has figures to fascinate little ones from country boys fishing for their dinner to alligators who have already fed and are rubbing their stomachs.


Exploring Venice: Lost and Found. And Special Finds. Repeat.

Walking home to our apartment in Venice, we share a wave through the window with the owner of Baba, our local osteria. Leaving for a day of sightseeing, a cup of my favorite pistachio gelato awaits me despite the early hour. At the Bar Dugole, we relax after a day of sightseeing and order the regular: vodka for my husband and Amaretto for me.




Rolling Through the Outback on the Indian Pacific's Christmas Train





It was mid December and a heat wave had embraced the country. Record setting temperatures were searing the land from high 90s in Sydney and Adelaide to blast furnace heat in the great Outback. Fires were raging throughout the country. But we were cool, riding the air-conditioned Indian Pacific railway across the southern expanse of Australia to the west coast city of Perth, a four-day transcontinental tour...


Japan: Bullet Trains, Monkey Shows and Whale Steaks

Last month, I went to Japan for three things... Ok, let me back up a little bit already. The #1 reason I went to Japan was to visit my girlfriend, Yuki, and she will kill me if I don't say that, so there it is. Hi Yuki! Anyway, so after that, reasons number 2, 3, and 4 were the following: I wanted to ride a bullet train, go to a monkey show, and eat a whale steak. That's right. That's right.


A Taste of Savory, Sumptuous Solvang

Maybe it was the handmade sweets at Ingeborg's Chocolate Factory, or the boutique luxury at Hotel Corque. Or was it the wine and friendly atmosphere at Wandering Dog, the comforting, cuisine at Chomp, or the town's Danish-inspired architecture? Whatever the reason, Solvang has a special way of putting me in instant vacation mode.


Film Review: "My Hero Brother" – A Tribute to the Human Spirit

I just spent five days attending the Santa Barbara Film Festival and for the most part, the features, animated shorts, and documentaries were quite professional and compelling. That said, "My Hero Brother," a documentary that was particularly outstanding, told the remarkable and inspiring story about a group of Down syndrome young men and women who go on a two-week trek through the Himalayas with their non-Down syndrome siblings.


La Paz, Baja California Sur

Photographer Deb Roskamp focuses her camera on La Paz, Baja California Sur. The resort property is CostaBaja, and the boat tours, which include snorkeling at the UNESCO protected site, Isla Espiritu Santo, were conducted by Fun Baja. The photographs are intended to speak for themselves.


Leviticus 20:13
Sent by Tom of Pasadena, CA



It all makes sense now. Gay marriage and marijuana was legalized in the last election. Leviticus 20:13 states
"If a man lays with another man, he should be stoned..." We've been interpreting it wrong all these years!
---
© TravelingBoy.com. All Rights Reserved. 2015.
This site is designed and maintained by WYNK Marketing. Send all technical issues to: support@wynkmarketing.com