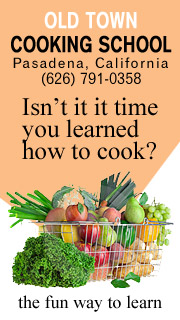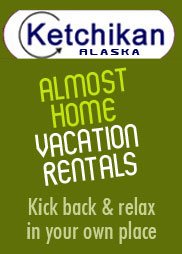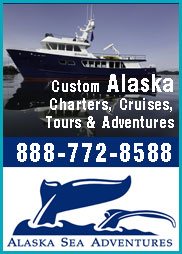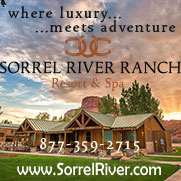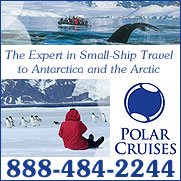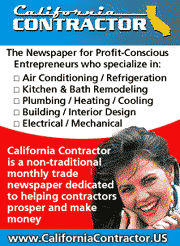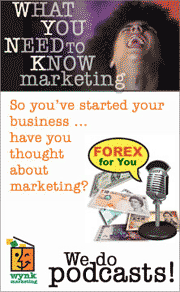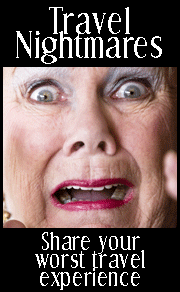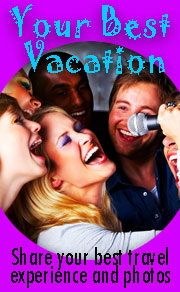 Feijoada Completa
By Steve Mandel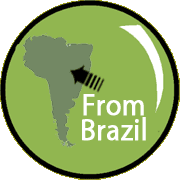 Feijoada Completa is the undisputed national dish of Brazil. It is a bean stew with rice and pork meat. Different ingredients are used in different parts of Brazil, but usually include "farofa" (mandioca, a root from the rainforest), mixed with maize flour and oil.
The origin of the feijoada runs back to the sixteenth century with the introduction of African slaves in Brazil. Others argue that the black bean stew is instead a Brazilian variation of European fare like the French "cassoulet"and the Portuguese "caldeirada." Whatever its origin, feijoada stands as an important symbol of Brazilian heritage.
Originally feijoada was made using every part of the pig, such as ears, tails, and nose floating among the beans. As this upsets tourists, a version of it is often made using only the fine meat parts of the pig.
Because of the "heavy" consistence of the famous dish, Brazilians believe that drinking some caipirinha helps reduce the unhealthy effects. Otherwise, the recommended activity after this culinary treat is a nap.
Feijoada Restaurants
In São Paulo, restaurants typically serve feijoada on Wednesdays and Saturdays. In Rio de Janeiro, it appears on the menu on Fridays and Saturdays. Some establishments specialize in feijoada seven-days a week. On my trip to Rio, I found that many restaurants had already depleted their batch of the sublime dish for the day
Included here is one version of a traditional feijoada recipe.
Ingredients:
1 lb. black beans

1 lb. smoked ham hocks
1 of each: pork foot, ear, tail, tongue (optional)
1 lb. Mexican "chorizo" or Brazilian "linguica"
&frac12 lb. Chunk of lean Canadian bacon or
Brazilian "carne seca"
&frac12 lb. Smoked pork or beef ribs
3-4 strips of smoked bacon
&frac12 lb. lean pork
&frac12 lb. lean beef
1 large onion
4 garlic cloves
2 tablespoons of olive or vegetable oil
1 tablespoon vinegar
salt to taste
black pepper
hot sauce (optional)
How to prepare feijoada::
Soak beans overnight in large container. Next morning, cook beans for 4-5 hours at low heat. Place ham hocks, chorizo, ribs and Canadian bacon in deep pan with plenty of water and bring to a boil. Change water and bring to a new boil, repeating the procedure at least three times to tenderize cured meats and remove excess fat.
In a large frying pan saut' onion and garlic using either vegetable or olive oil (smoked bacon strips optional) for two or three minutes. Toss in cubed pork and beef. Saut' an additional two-three minutes.
Mash 5-l0 tablespoons of beans and add to large pot. The resulting paste will thicken sauce. Add two tablespoons of olive oil, three garlic cloves all chopped-up or mashed, along with a tablespoon of white vinegar and a teaspoon of red-hot pepper. Stir, heat over medium fire for two-three minutes, then transfer to contents of frying pan.
Let simmer for l0-l5 minutes. Add contents of frying pan to the beans and let boil at medium heat for 1-2 hours.
Serve over white rice, with additional red-hot sauce, if desired.

Hi Audrey,
Love your lamb shanks.
--- Paul, Scottsdale AZ

Haven't been called Tad for . . .gee, maybe I've NEVER been called Tad . . . guess I'm the only one with chutzpah enough to mention Bourdain. BRILLIANT?
--- Ken, Shutesbury, MA

I think we must have had an entirely different experience in the UK. (Fresh Food and Real Ale – week 1). We were up in Edinburgh and they served something called 'Neeps & Tatties.' The items were boiled so long that I couldn't even recognize what I was eating. Come to think of it… I couldn't taste them either. Later I found that Neeps' are Turnips and 'Tatties' are potatoes.
--- Lindy, Phoenix, AZ

My mouth was watering as I read some of your descriptions of the fantastic fare of ... England? I had always felt smug about the lowly reputation of British cuisine as this gave us at least one country with a worse culinary reputation than America's. I guess I'll have to change my views. Your article made me actually want to take a CULINARY tour of Britain. Yummy yummy yummy.
--- Sandy Miner, Portland, OR
Thanks for your note. Thanks to Traveling Boy I get to interview a world famous chef this week who is widely recognized as spearheading the Yummy movement in Ireland. Guess I'll have to take yet another culinary tour a little further north and check it out... (I love my job!) --- Audrey

Very interesting, mouth-watering piece by Audrey! (A McDreamy McMeel). Your web site is fascinating!
--- Susie, Victoria, BC

Combining travel, food, and intelligent advice -- BRILLIANT! Your site fills a long-felt need for hungry roamers. Keep it up! It's Anthony Bourdain with reservations and CLASS.
--- Tad, Boston, MA


Journey to the Bottom of the Globe: Exploring the White Continent of Antarctica

As a travel journalist I am constantly asked what are some of my favorite travel experiences. The list is endless. But there is one destination that seems to raise the most eyebrows. That destination is a cruise to Antarctica. Sadly, that cruise line I was on is no more, but today there is a plethora of cruise lines that offer similar packages. Here's a look back at my Antarctica cruise.


Treasures of Ireland: The Quiet Man (Dispatch #17)

The Palladian Traveler follows in the footsteps of some Hollywood icons as he goes "on location" in Cong to pay his respects to his all-time fave movie.


Would You Believe She Can Carry 800 (Yes, 800!) People!

As she came around the corner we could not believe how big she was. Massive, and yet incredibly beautiful – almost elegant in fact. Her lines were so symmetrical she seemed to blend into a classic example of astonishing good looks. The other fact that amazed all of us was how quiet she was. We felt sure that with the obvious overwhelming power she evidenced, she'd be extra loud. It's a cliché, but she was as quiet as a church mouse – or "as quiet as dreaming trees."


Highway 49 Revisited: Exploring California's Gold Country

In the 1840s, the population of California was only 14,000, but by 1850 more than 100,000 settlers and adventurers had arrived from all over the world – and they came for one reason: gold. James Marshall had discovered the first gold nugget at Sutter's Mill in El Dorado County, creating the largest gold rush in history.


Lake Charles' Family-Size Low-Key Mardi Gras

The Southwest Louisiana Mardi Gras in Lake Charles, the second largest in Louisiana, does not need parents there to avert their children's eyes. This is family entertainment and children are very much part of it. The main office of the Lake Charles CVB has costumes from last year's Mardi Gras but it also has figures to fascinate little ones from country boys fishing for their dinner to alligators who have already fed and are rubbing their stomachs.


Cedar Hill: Frederick Douglass' Home is as Imposing as the Man who Lived There

Having recently received a misguided shout-out from the president during Black History Month – Frederick Douglass has done an amazing job... – it seems a good time to revisit the cultural icon's legitimate place in history. And a visit to his home in Washington, DC – surely a place the current president might want to consider visiting himself – would be a good place to start.




Rolling Through the Outback on the Indian Pacific's Christmas Train





It was mid December and a heat wave had embraced the country. Record setting temperatures were searing the land from high 90s in Sydney and Adelaide to blast furnace heat in the great Outback. Fires were raging throughout the country. But we were cool, riding the air-conditioned Indian Pacific railway across the southern expanse of Australia to the west coast city of Perth, a four-day transcontinental tour...


Japan: Bullet Trains, Monkey Shows and Whale Steaks

Last month, I went to Japan for three things... Ok, let me back up a little bit already. The #1 reason I went to Japan was to visit my girlfriend, Yuki, and she will kill me if I don't say that, so there it is. Hi Yuki! Anyway, so after that, reasons number 2, 3, and 4 were the following: I wanted to ride a bullet train, go to a monkey show, and eat a whale steak. That's right. That's right.


Discovering Art, Culture and Cuisine in Lancaster

Lancaster has always been one of those cities that I pass through on the way to some other destination. But last week was different. I finally took the time to explore the place and wow, was I surprised! I discovered a downtown full of charm, culture, cuisine and community spirit. My recent getaway began when a friend and I drove about 60 miles north of Los Angeles toward the Mojave Desert and checked into the Towneplace Suites Lancaster.


Richard Gere and Joseph Cedar Discuss "The Moderate Rise and Tragic Fall of a New York Fixer"

Richard Gere is one of America's acting treasures. He has an uncanny knack for selecting scripts with the most interesting characters. Included in some of his vast body of films are "American Gigolo, "An Officer and a Gentleman," "The Cotton Club," "Internal Affairs," "Pretty Woman," "Primal Fear," "Unfaithful," and "Chicago." Joseph Cedar, writer and director of the critically acclaimed "The Moderate Rise and Tragic Fall of a New York Fixer," was born in New York City but when he was five, his family moved to Israel where he was raised.


Tahiti and Her Islands

Just their names (pronounce each vowel!) conjure up romantic images: Tahiti Nui, Moorea, Bora Bora, Huahine, Ra'iatea, Taha'a. Her people are gentle; the air, tiare-perfumed. Warm lagoons, majestic peaks, tropical fruits from the land and bounty from the sea all tantalize the senses. Paradise! As near as can be found on planet earth. And, in my experience, the finest way to explore her is on a ship designed for that single purpose.


Leviticus 20:13
Sent by Tom of Pasadena, CA



It all makes sense now. Gay marriage and marijuana was legalized in the last election. Leviticus 20:13 states
"If a man lays with another man, he should be stoned..." We've been interpreting it wrong all these years!
---
© TravelingBoy.com. All Rights Reserved. 2015.
This site is designed and maintained by WYNK Marketing. Send all technical issues to: support@wynkmarketing.com