This installment of THREE THINGS is courtesy of Julia Müller, Public Relations of Zürich Tourism
Question 1: What are some of the "things" or activities that the people of
Zürich do for fun?

Answer:

In Summer: people love to swim in the River Limmat – in the middle of the city / or spending their time at the lake or Zürich's own mountain the Uetliberg. For nightlife and shopping: Zürich West is very popular also the new area: Europaallee just behind the Zürich main station. Also urban gardening & outdoor bars are very popular. Everywhere in the city you can find them. In Winter: as Zürich is very close to big mountains, people like to go skiing and to do other winter sports, ice skating in the city is also popular, eating fondue in one of the many pop-up chalets in the middle of the city or at Christmastime, plus visiting one of our Christmas markets (especially the market at Secheläutenplatz).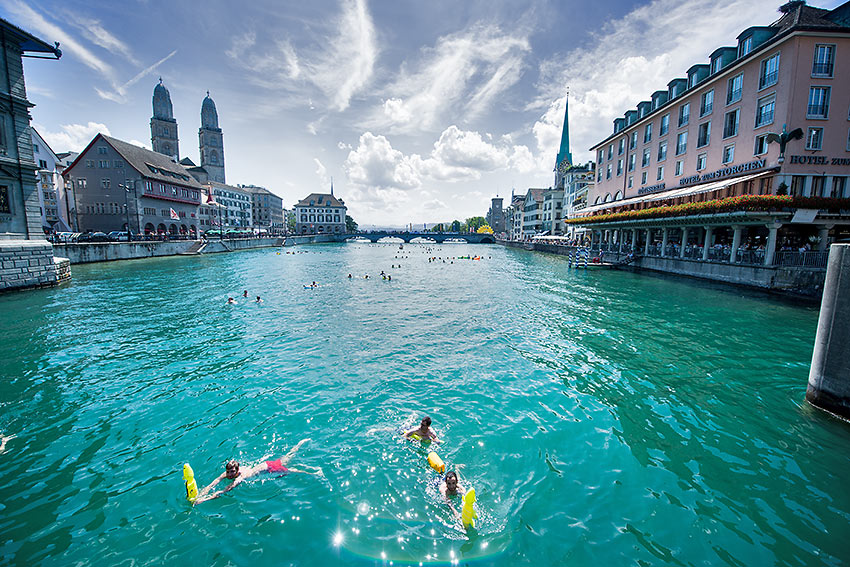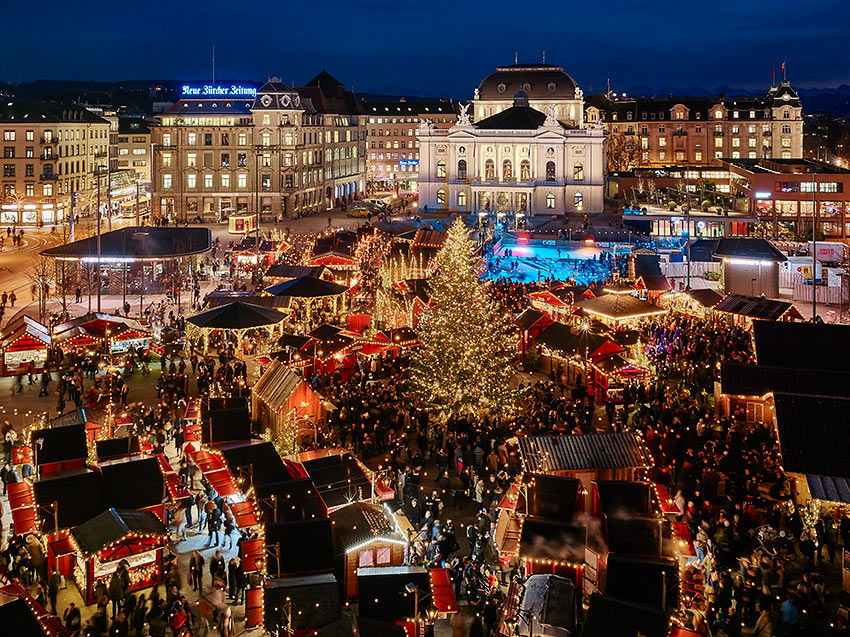 Question 2: What's one thing the public probably does NOT know about Zürich?
Answer:
Zürich has a lot to offer and it's not just a boring banking city. It has new areas like the industrial part (Zürich West), the Langstrasse, a lovely old town, nature very close and a great selection of restaurants, bars & clubs (nightlife is very huge in Zürich). You can swim in the middle of the city. And we have fountains with drinking water everywhere in the city.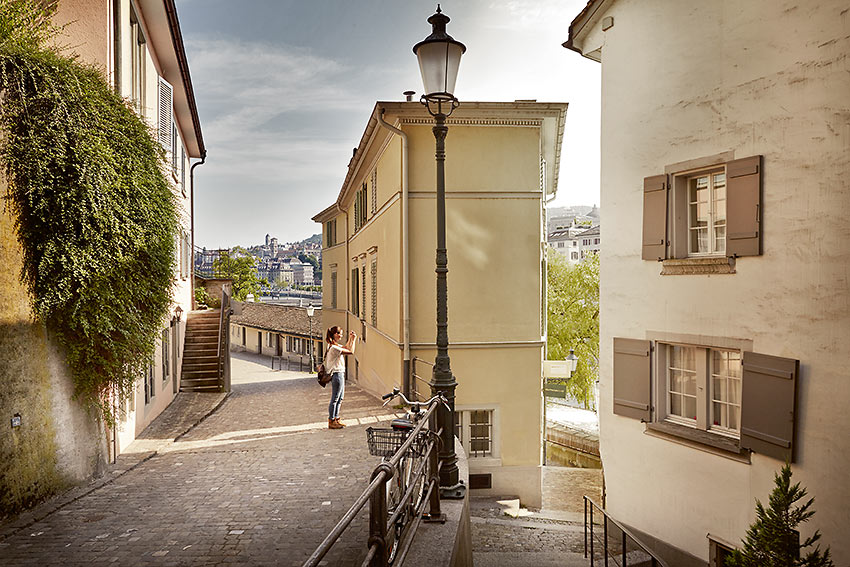 Question 3: Share some aspect of what Zürich
has contributed to the world?

Answer:

The world-famous Muesli or "Bircher-Müesli" was invented in Zürich by Swiss physician and pioneer nutritionist M.D. Bircher-Benner. Hiltl – the world's first vegetarian restaurant – was founded in 1898 in Zürich.