One in 11 Americans Has Gone On Vacation Without Their Partner Knowing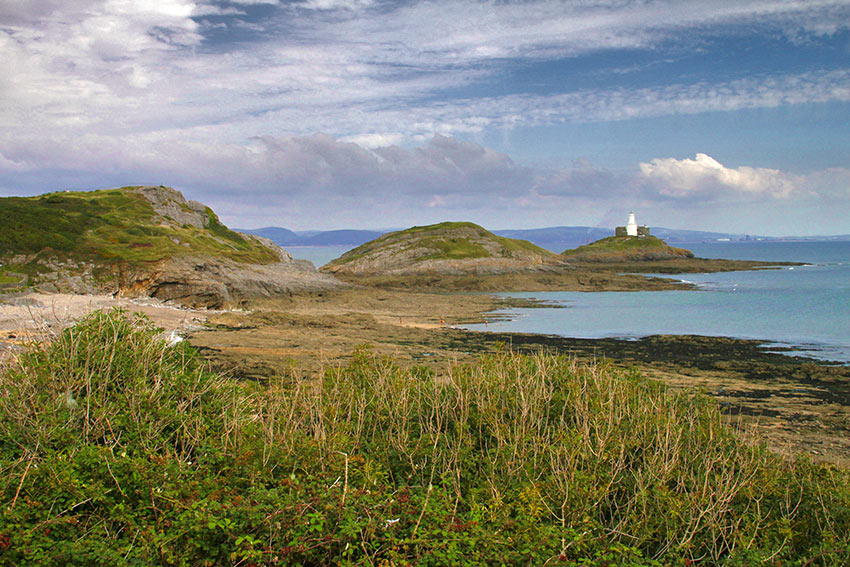 9% of Americans have been on vacation without their partner and lied to them about it
Main reasons are to go with friends, drink more heavily and to have a break from each other
More than two fifths got found out by their partner; one in five broke up as a result
One in ten Americans have cheated on their partner whilst on vacation
The study was undertaken by the team behind flight-comparison website www.us.jetcost.com, in which more than 4,100 people over the age of 18 were quizzed about previous vacations. All respondents revealed that they are – or have been – in a relationship during the past five years while they've travelled.
Respondents were initially quizzed on things that they do without their partner, and the most common things were found to be 'going to a club/bar' (76%), 'shopping' (63%) and 'going to a sports match' (54%). What's more, one in 11 (9%) admitted that they have been on vacation without their other half and lied about it, of which 71% were male and 29% were female. The most common reasons were 'wanting to go with friends' (38%), 'to drink more heavily' (26%) and 'to have a break from one other' (14%).
The most common excuses used by those that lied about going on vacation were 'to stay with family' (40%), 'going on a work trip' (31%) and 'to visit a friend' (26%). Of those that lied, more than two fifths (43%) said that they had been found out by their other half, and one in five (20%) of these broke up with their partner as a result.
A further one in ten respondents (10%) said that they had cheated on their partner when on vacation, and shockingly of these, 5% did the deed whilst they were away with them.
Conversely, a number of Americans admitted that they had been on a vacation with their partner without telling other people, with 14% admitting to this feat. On this occasion, 76% of people who did this were women, and the rest men.
The most common people lied to were friends (53%), and the predominant reason was 'because my friends had asked me to do something at the same time' (47%).
Commenting on the findings of the study, a spokesperson for www.us.jetcost.com said:
"It's not healthy to spend 100% of your time with your partner, but there really shouldn't be any need to go to the extent of lying about going on vacation. They should understand if you want to go away without them, whether it's with friends or for a bit of a break, and vice versa your friends should understand if you want to go away with your partner."
2019's Best Places for Oktoberfest Celebrations & Fun Facts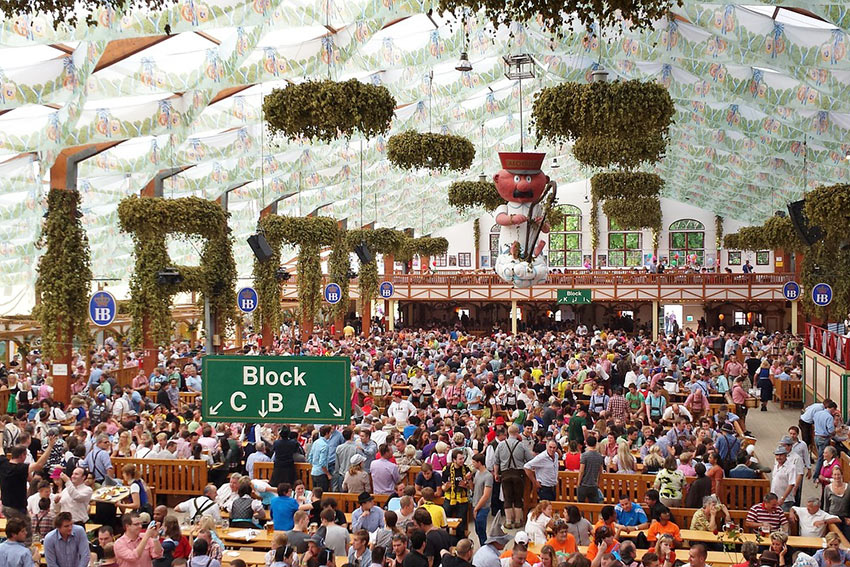 With Oktoberfest soon to kick off and the average flight from New York to Munich from mid-September to late-October costing $500-$1,000, the personal-finance website WalletHub today released its report on 2019's Best Places for Oktoberfest Celebrations as well as accompanying videos, along with fun and interesting facts about the event in its Oktoberfest Facts – History, Beer, Food & More infographic. To determine the best cities for partaking in the epic German festival, WalletHub compared the 100 largest cities across 24 key metrics, ranging from share of German population to number of beer gardens per capita to average price for Oktoberfest celebration ticket.
To view the full report and your city's rank, please visit: https://wallethub.com/edu/best-cities-for-oktoberfest/24327/
Oktoberfest Fun Facts:
$5,000: Estimated cost for an American to attend Oktoberfest in Munich, Germany.
1.98 Million: Gallons of beer consumed during Oktoberfest.
510,000+: Number of whole roast chickens eaten, plus 60,000 sausages and 59,000 pork knuckles.
$1.43 Billion: Oktoberfest's annual economic impact on Munich.
$70,120: Median annual income for German-American households ($60,336 for all households).
To view the full infographic, please visit: https://wallethub.com/blog/oktoberfest-facts/24332/
A Letter to British Airlines from Traveling Boy's Brom Wikstrom
Dear British Airlines,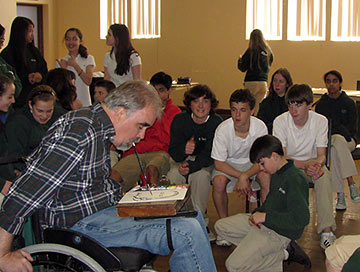 My wife and I recently returned from a 13-hour flight from Stockholm, transferring in Heathrow and continuing home to Seattle. Flight B049. I seek clarification of issues that have caused us both a great deal of distress and hope that you can help.
I do have an extreme issue regarding our flight re-assignment.  When we made our reservations several months ago we clearly stated that our need for bulkhead seating was a medical necessity as I am a high-level quadriplegic and am 6'4" long. On a flight of this duration I am at risk of developing pressure sores and need to be able to shift my weight frequently to avoid a complication. In bulkhead seating this is not a problem as I can readily move my body forward to relieve the pressure.
Imagine our horror when checking in at Heathrow and being informed that our seats had been switched because someone was willing to pay an upcharge to secure our prearranged seats. We were informed that nothing could be done since the flight was full and overbooked. This was simply not true as the seat beside us and in front of us were unoccupied. With no alternative, I was tightly wedged into the fourth row aisle seat and completely unable to move my body forward, to the side or otherwise adjust my position. About the 7th hour of our 10 hour flight I began to experience sharp chest pains that did not subside for the remainder of the flight (nor have they abated since after spending all of yesterday at the emergency room with x-rays, ct scans etc.). I may have sustained an attack of pleurisy, something I've never experienced. I thought I was having a cardiac arrest and that you might have had a corpse on your hands.
I also sustained a pressure sore on my posterior that will take some weeks to heal. We are angry, perplexed and confused that we were not informed of our impending reassignment and would have gladly paid the up-charge to maintain the seats we so carefully thought we had secured. We observed the people who had our seats and they were not mothers with children nor did they have any other visible need to be there.
I write travel articles for Travelingboy.com and my personal site bromwikstrom.com and seek to give travelers with disabilities insights and advice on how to make their journeys as safe and as memorable as possible. This has been a memorable journey for us for all the wrong reasons. You may inform me of the fine print in your travel contract that allowed you to change our seating assignment without notification.
I do not fault BA for the hour delay in departing Heathrow nor blame BA for the 2-hour delay in recovering our bags in Seattle. Your staff and crew were excellent hosts and exemplify the fine service we have come to expect from BA.
Regrettably, I will no longer be able to recommend British Air to my readers.
Sincerely yours
11 Endangered Bucket List Destinations (And How to Visit Them Responsibly)
Courtesy of Mariana Zapata, SmarterTravel
Climate change and overtourism make daily headlines now and are stark reminders that some of the most beautiful places in the world are at risk of disappearing. For many travelers, the natural response to this is "last chance tourism," or a rush to see endangered places while they're still here. But before writing obituaries for these endangered destinations, consider instead taking actionable steps before and during your trip to keep them from disappearing. Here are 11 at-risk destinations and what you can do to help preserve them.
Great Barrier Reef, Australia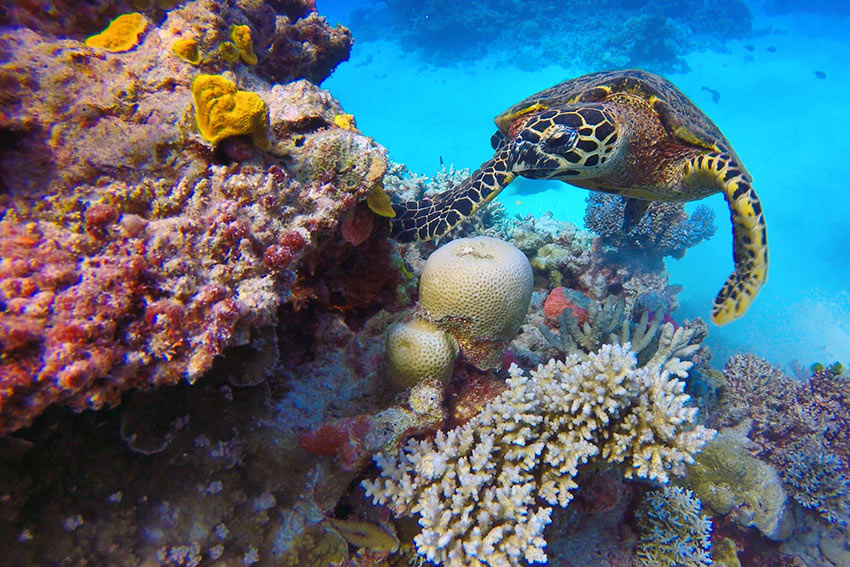 Teeming with biodiversity, beauty, and Finding Nemo references, the Great Barrier Reef is one of the most impressive natural wonders of the world. Sadly, climate change and irresponsible tourism have placed a strain on this natural wonder. About half of the reef is estimated to have died since 2016.
What you can do to help: Switch to reef-safe, oxybenzone-free sun care products.
Where to stay: Lady Elliot Island Eco Resort is secluded, peaceful, and on its way to being 100 percent sustainable by 2020.
Venice, Italy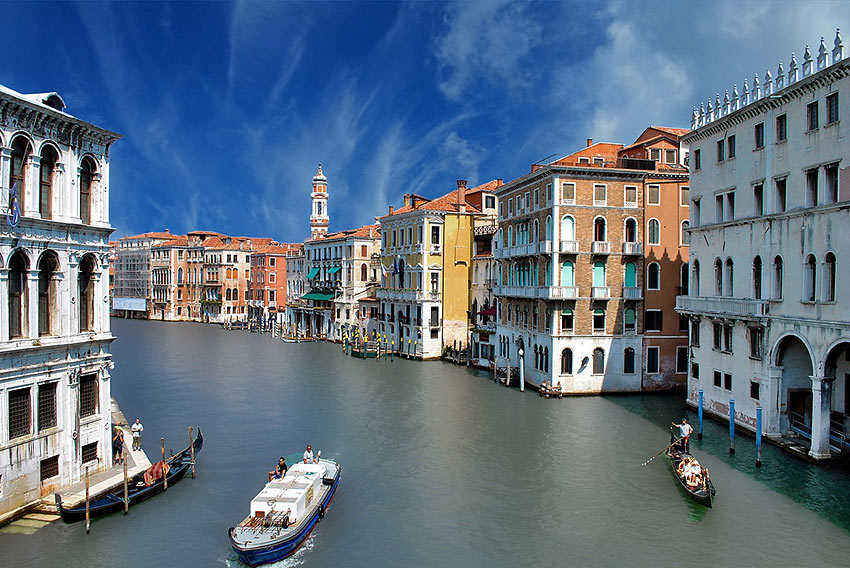 The unfortunate poster child for overtourism, Venice struggles with pollution, overcrowding, and the mass exodus of its locals. It's also slowly sinking. Fast and convenient water taxis are often the preferred mode of transportation for tourists in the city, but it's these same water taxis that contribute to many of the issues facing this historic city. Moto Ondoso, or wake pollution, is an issue distinct to Venice in which waves corrode the city's structure and put it at risk of sinking.
What you can do to help: Go the scenic route and walk or enjoy a gondola ride instead. 
Where to stay: Formerly a monastery, the 500-year-old Santa Chiara Hotel lets you experience the city like it was before the giant cruise ships came.
Machu Picchu, Peru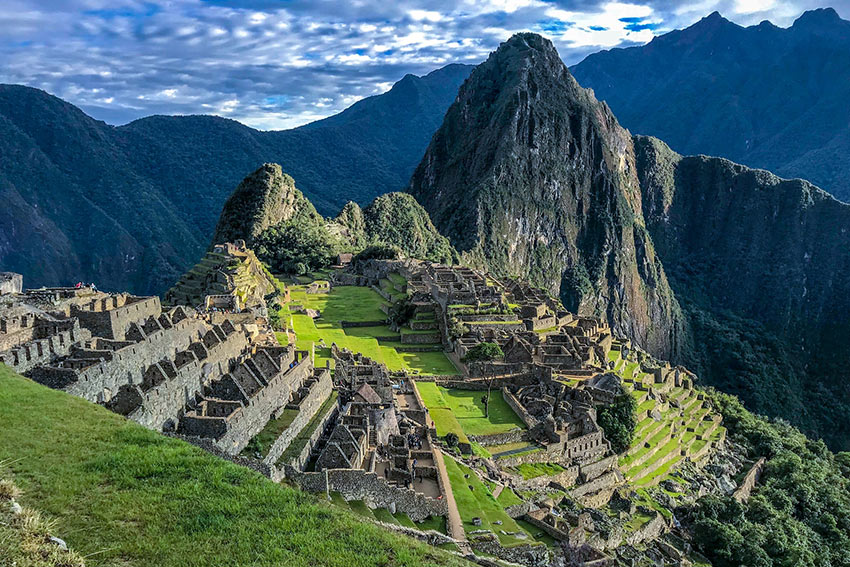 Machu Picchu survived the fall of the Inca Empire, but it might not survive tourists. After earning a well-deserved place as one of the New Seven Wonders of the World, the breathtaking archeological site continues to see an extreme surge in tourism. The groups that arrive en masse are not always at their best—leaving trash behind on the Inca Trail and even vandalizing stones. One detrimental behavior that even conscious travelers often engage in is not respecting marked trails. Stepping over the ugly rope seems harmless and gets you a better Instagram picture, but when millions of people do it, the effect is substantial.
What you can do to help: Stay within the marked paths to help preserve this wonderful UNESCO World Heritage Site. Or, consider visiting one of the similar but lesser-known "lost" Inca cities like Choquequirao instead.
Where to stay: An upscale ecological retreat far from the noise of Aguas Calientes and the commercialization of Cuzco, explora Valle Sagrado is committed to responsible tourism across the Sacred Valley and to Machu Picchu itself.
The Florida Everglades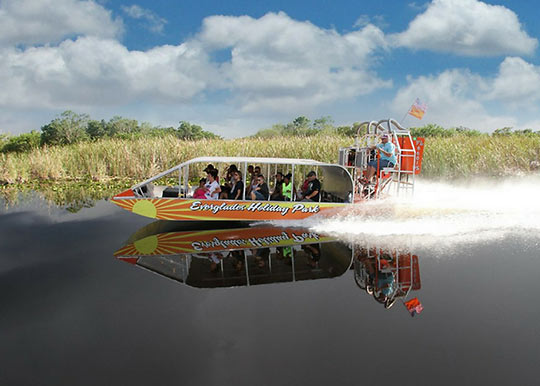 Nicknamed the "River of Grass," the Florida Everglades is a unique and largely underappreciated ecosystem. Having already lost almost nine of its 11 million acres, the Everglades is officially the most endangered national park in the United States.
What you can do to help: The most eco-friendly way to see the Everglades is a walk through the swamp. (Yes, a walk.) Photographer Clyde Butcher offers guided swamp walks that will have you wading waist-deep in the water. If you're not ready to get so close to nature, a minimal-impact airboat tour might be your best bet. 
Where to stay: The locally-owned Ivey House is a stone's throw away from the Everglades' wilderness
The Amazon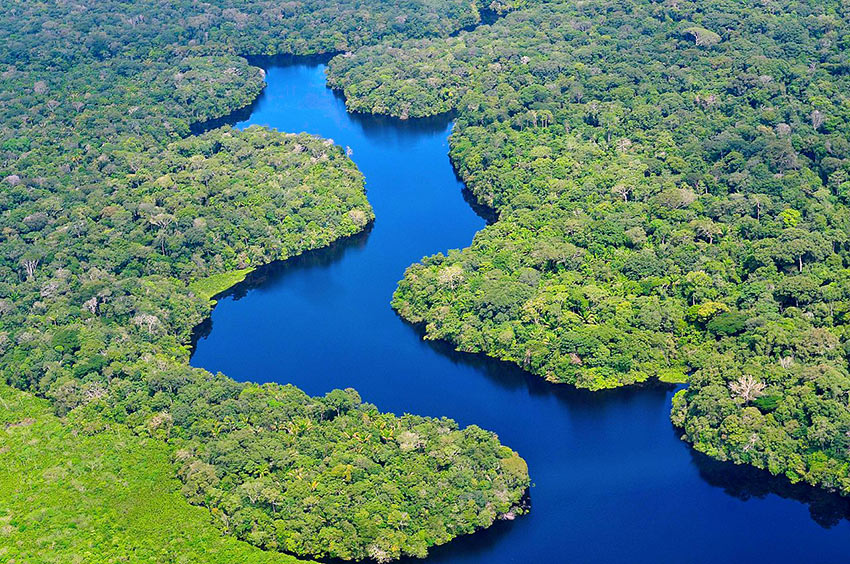 Spanning nine countries, the Amazon rainforest contains unimaginable biodiversity and hundreds of indigenous communities. But massive deforestation in the name of cattle ranching and mining is assailing the "lungs of the world," threatening not just the Amazon but the health of the planet as a whole.
What you can do to help: When you visit the Amazon, choose a tour company that supports local communities most directly affected by the deforestation. Gondwana Ecotours, for example, works with indigenous communities to help them preserve their autonomy and customs. It also offers a carbon offset program for your flight to Ecuador.
Where to stay: Enjoy comfort in the heart of the jungle at Kapawi Ecolodge. 
Antarctica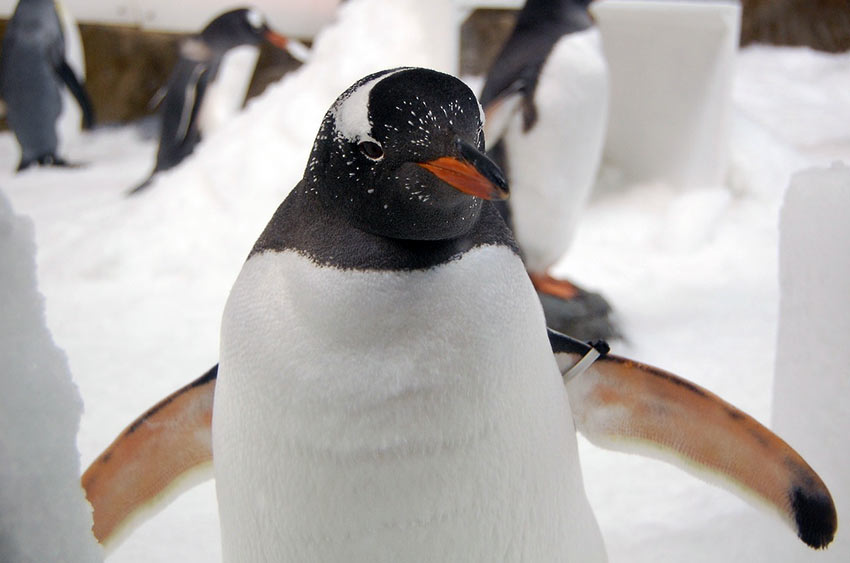 Though one of the most remote places on earth, Antarctica is on the front lines of the effects of climate change. Ice is melting at an alarming rate, and overfishing of krill threatens the region's entire food chain.
What you can do to help: You should endeavor to have as little impact as possible when you visit, and one of the best ways to do this is to go cozy rather than big when choosing a cruise ship. Smaller ships have a smaller carbon footprint and produce less waste; they also allow you more time on land, since only 100 people are allowed on shore at any given time. On bigger ships, you'll have to wait your turn. 
Where to stay: Though you'll spend most of your nights on board, One Ocean offers on-shore camping options for travelers. They also use their vessels to help conduct scientific research. 
Borneo, Malaysia and Indonesia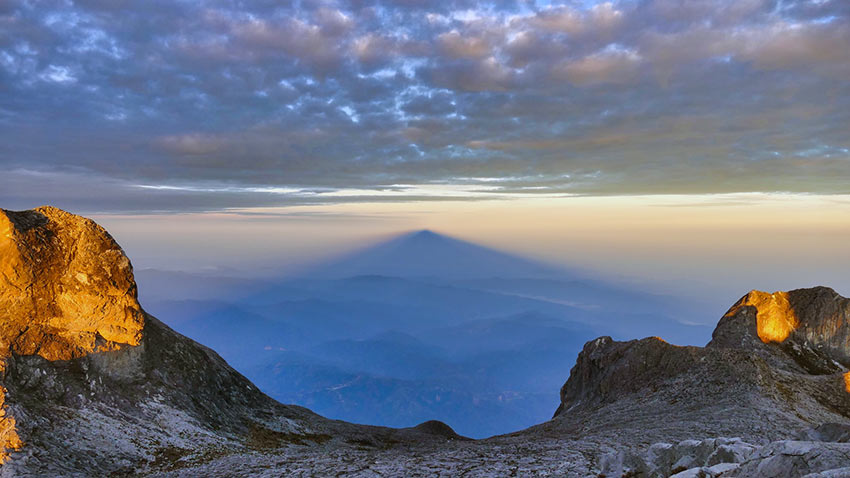 While in Borneo, you'll probably want to take in the beaches, hike Mount Kinabalu, and trek through the forest. In the past 30 years, the Bornean forest has been reduced by a third due to legal and illegal logging and palm oil plantations. The good news is that this is one example where visiting this endangered natural habitat can actually help the situation.
What you can do to help: Activists argue that spending money on park fees and sustainable tours will convince the government that preserving the forest is good for business, prompting leadership to support conservation efforts rather than the exploitation of the forest. 
Where to stay: Borneo Rainforest Lodge provides a five-star eco experience right in the middle of the rainforest. 
Big Sur, California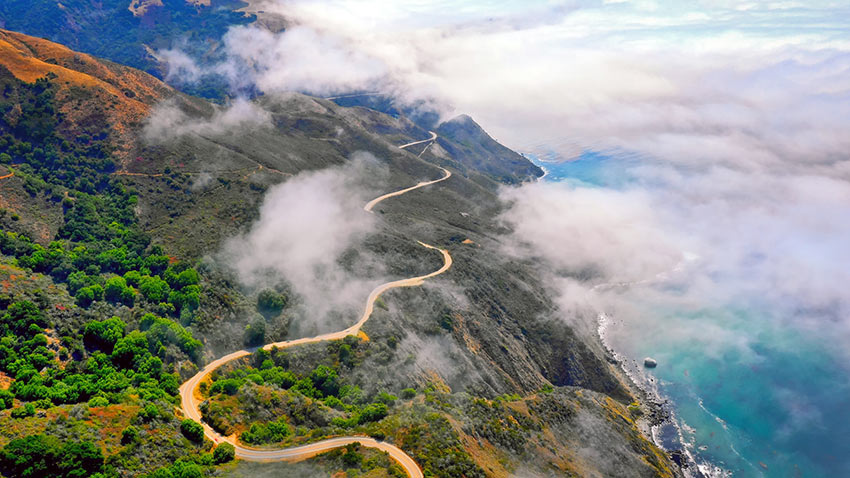 The extreme and somewhat unforgiving geographical conditions of Big Sur are also what makes it so breathtaking. The area has always been prone to heavy rainfall and landslides, but as climate change worsens, so do these natural catastrophes. To the dismay of lovers of dramatic landscapes and bohemian history, the scenic drive through Big Sur might not be possible in the future.
What you can do to help: Rent a hybrid or electric car for your road trip. The impact might seem miniscule, but if every one of the five million annual visitors who pass through Big Sur did this, it'd be anything but. 
Where to stay: Get scenic ocean and mountain views at the locally owned Post Ranch Inn.
The Alps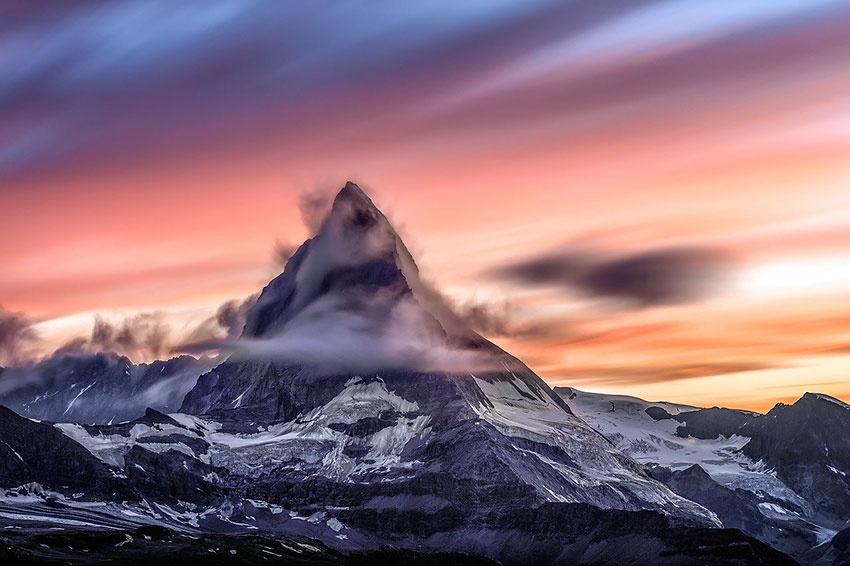 Global warming strikes yet again, and this time the victims are the iconic ice caps of the Alps. With rising temperatures, ice throughout this European mountain range is melting. Since many towns around the Alps depend economically on winter sport tourism, they are resorting to covering the snow with blankets and overusing snowmaking machines. The problem is that these machines contribute to global warming, and trap the towns in a vicious cycle of trying to preserve their livelihood in a way that contributes to its destruction.
What you can do to help: Enjoy the beauty of the Alps in summer. You'll get lower prices and also help tip the balance towards activities that don't depend on manmade snow.
Where to stay: The Austrian town of Werfenweng is leading efforts toward sustainable tourism in the Alps with carbon-neutral vacation offerings. Stay at Hochhausl Pension to support these efforts; the views aren't too bad either.
The Great Wall of China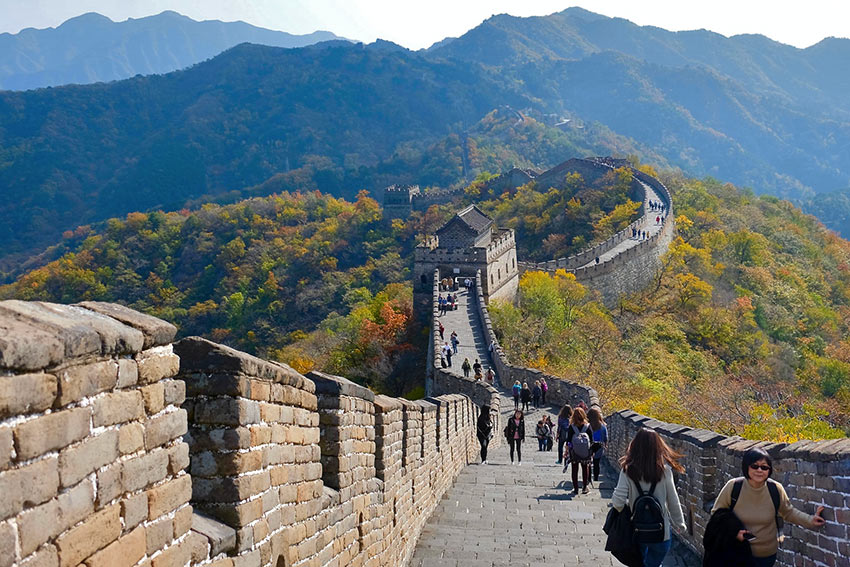 One of ancient humanity's greatest accomplishments is endangered, in part, because people won't stop tearing it apart. Whether to build other structures or to sell bits and pieces as souvenirs, locals are stealing parts of the wall and tourists are more than happy to buy them. The situation is so dire that almost a third of the wall built during the Ming Dynasty is gone.
What you can do to help: This one's pretty obvious. Don't buy parts of the wall.
Where to stay: Stay at Brickyard Retreat at Mutianyu Great Wall to escape being rushed through the most frequented parts of the wall. 
The Galapagos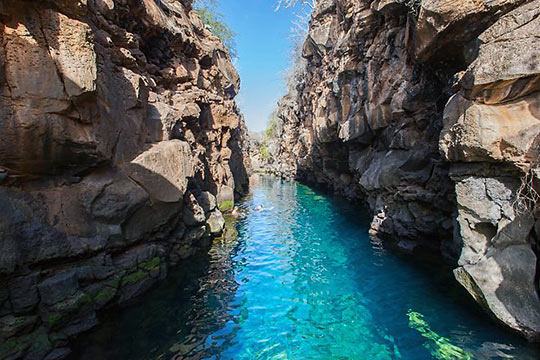 If you visit the Galapagos today, you'll still be able to see around 95 percent of the species Charles Darwin saw. However, scientists warn that if tourism continues to grow at its current rate, that might not be the case for long.
What you can do to help: Besides practicing common sustainable tourism practices like not feeding wild animals and staying within marked paths, you can also watch what you eat while traveling around the Galapagos. Overfishing and illegal fishing are endangering species like sea cucumbers, lobsters, and sharks. Avoid eating these and try to find restaurants that buy from artisanal fishers. If you're really craving lobster, the WWF recommends buying it live rather than going for the tail. Doing this can increase the price, which raises profits and lowers demands on fishermen. 
Where to stay: Many people travel through the Galapagos on boat, but land travel is a great way to interact with the local community. Stay at locally owned Galapagos Eco Friendly for a relaxed, no-frills experience.
The Middle Seat Is About to Get Wider on Some Planes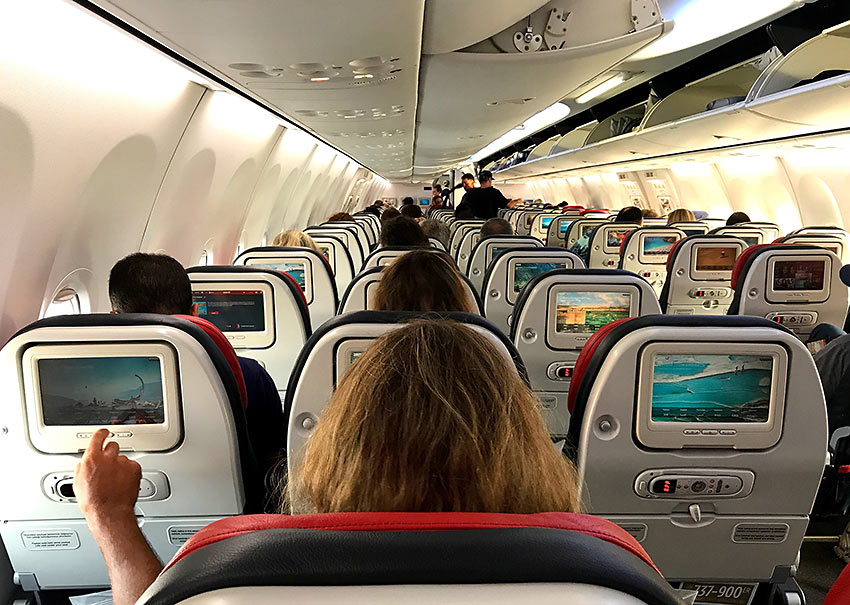 (CNN) — It is a truth universally acknowledged that middle seats on airplanes are the worst.Being awkwardly sandwiched in between two people while fighting for elbow room is the bane of most passengers. Now a new design might actually make people want the middle seat — or at least make the travel experience less miserable. The S1 design from the Colorado-based startup, Molon Labe Seating, features three economy seats in a staggered layout, putting the middle seat slightly behind the aisle and window seats, and at a slightly lower height.
Sitting directly adjacent to two people means that passengers only have so much shoulder room. But moving the middle seat back a few inches allows for more space, so the company made the middle seat about three to five inches wider than the standard 18 inch seat.
"That little bit of stagger means that every single person gets to spread out a little more," Hank Scott, the founder and CEO of Molon Labe Seating, told CNN.
Passengers won't have to fight over elbow space either. The armrests are also built so that they are not a uniform height from front to back. They will allow the aisle and window passengers to rest their elbows on the front of the armrest while leaving space at the back, which is lower, for the middle passenger.
"No seats are any smaller, one seat ends up being wider, and we've solved the elbow wars," Scott said.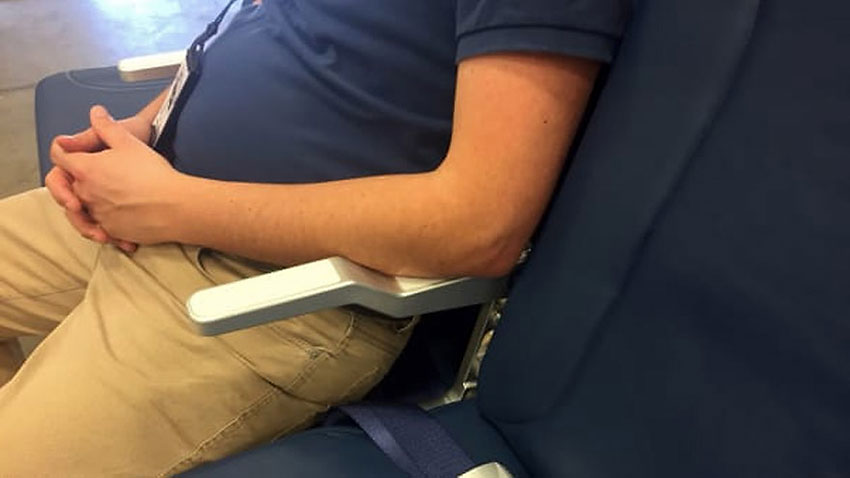 The seats are intended for shorter, domestic flights, though the company is developing a version for longer flights that include more padding and larger TV screens.
So when can passengers test out these seats for themselves?
The seats were certified by the Federal Aviation Administration last month, and are being manufactured by Primus Aerospace in Colorado. Scott said that he expected they would be available on two airlines by April or May of 2020. Though he could not disclose which airlines would feature the seats, he said one of them is based in North America.
It's not just passengers who will be happier with the new arrangement, Scott said. The seats are lighter than standard airline seats, which could help cut down on fuel costs.
"For an airline, it's kind of a no-brainer," he said.
The S1 seats won't fix everything about flying — the seats don't recline or offer any more legroom. And that's not to mention the food, the chatty passengers, the inefficient boarding and de-boarding processes … and the list goes on.
"It's still going to suck," Scott said. "Now it's going to suck less."