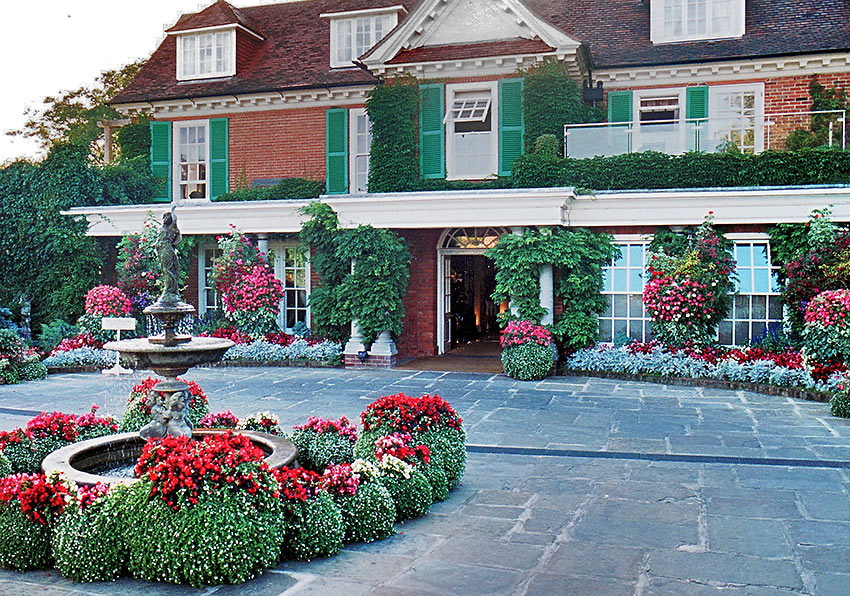 If I told you one of the most romantic ways to get to one of Britain's most spectacular resorts is by cruise ship, you might think I'd gone — as the British might say — a little batty. Then again consider it serves up a typically Upper Crust, very High Society drink called Pimms Number One. Believe me, it's the most refreshing drink this side of London. Suppose on top of all this, I said the best local sightseeing is a forest with over 3,000 cuddly, charming and loveable ponies? Of all the luxurious places in which I've stayed around the world, Chewton Glen ranks among the very best. While the name Chewton Glen possibly sounds Scottish, it is uniquely British, croquet and all! This gorgeous, romantic and one of a kind hotel, spa and country club is located 90 minutes South of London's Heathrow airport, in the county of Hampshire, and just 35 minutes from the historic port of Southampton, home of British liners the Queen Mary 2 and the Queen Victoria.
Traveling the world as much as I have, it's a challenge to pinpoint one destination as being better than any other. Yet after I'd spent two nights at Chewton Glen, I knew it is Nirvana. This quintessential 5 star resort is the type of destination you're convinced exists only in your imagination. Set on the edge of the 145 square mile New Forest, home of the above ponies, Chewton provides guests total comfort and luxury. Then again if you want river fishing as fishing should be, how about doing it in Timsbury on the River Test? As I quickly found out after I'd arrived at Chewton Glen, staying there is the epitome of what a much slower, much more relaxed lifestyle is all about.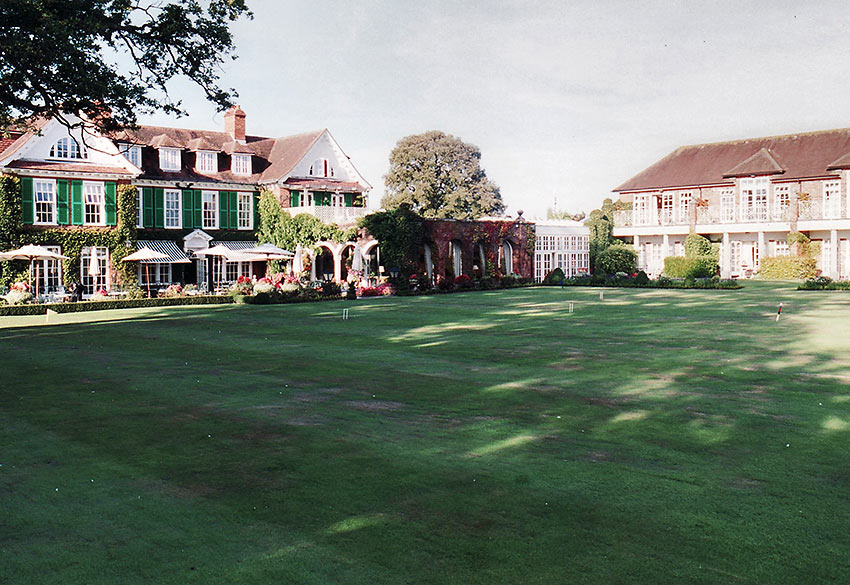 Climb aboard a tour bus organized by Chewton Glen's concierge, for a fascinating tour of the New Forest, and if you're a WW2 buff you'll probably be surprised to see a very old US Air Force runway from WW2 — decaying and crumbling in places, but still a reminder of where US fighters and bombers took off on their bombing missions over Europe. I found the word "New" somewhat disingenuous, because the New Forest was created by none other than William the Conqueror back in the year 1079! Take the tour, as it's like taking a trip back in time, with a landscape mostly unchanged since medieval times.
There are almost countless options regarding the time honored question of "What are we going to do today? Consider; Golf on Chewton's 9 hole course; having real fun playing the very British game of croquet on their British Home and Gardens' type lawn; relishing the tasteful delights of a scrumptious afternoon tea on the patio; or finding complete relaxation in their Hydrotherapy Pool, Chewton Glen is totally captivating.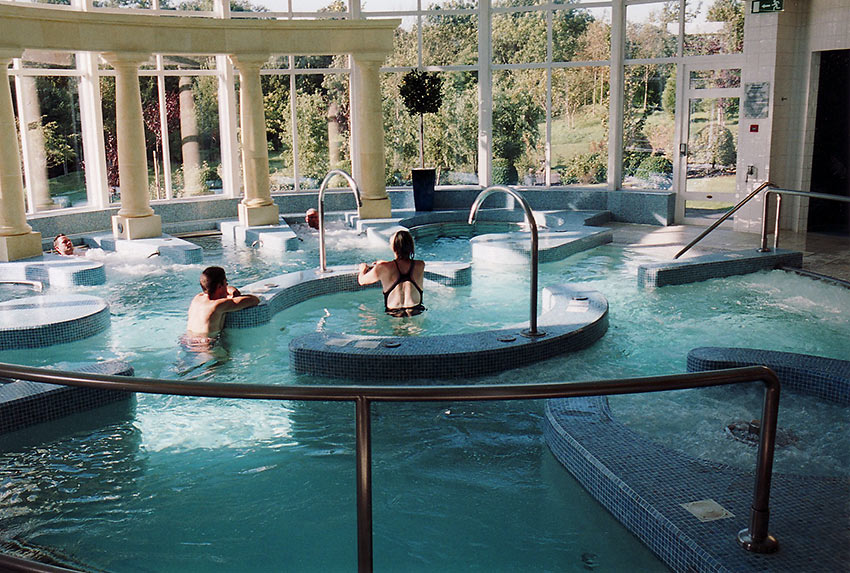 Leading travel publications constantly vote it as the best hotel in the British Isles, and every one of its 72 charming bedrooms are so comfortable you'll probably want to spend more time there than you imagined. Especially as most accommodations have their own terrace, balcony or, now get this, private garden. If, among the fragrant aromas that waft around this 130 acre property from the profusion of multi colored flowers, you also notice a whiff of fresh sea breezes, you'd be correct. Taking a wonderful trail called "The Chewton Bunny" it's only a 20 minute walk to the English Channel!
Whether it's the heated towel rack in your mini suite, the fluffy towels that envelop you after your shower or bath, or soaking up the ambience in one of the resort's lounges (that made me feel I was in the home of some English Lord or Lady) Chewton Glen should be on your list of places to enjoy in Great Britain.
While you're there be sure you ask for a Pimms Number One Cup. This drink is as British as a cup of tea, and harkens back to a London Oyster Bar in 1840. The owner, James Pimm, wanted a drink that was a real thirst quencher, and created a mixture of gin, quince, and a secret mixture of herbs. It became an instant hit. The Pimms No 1 Cup served by Chewton Glen is the best ever, and uses the following for each Pimms served — a slice of orange, lemon, apple and — now get this — cucumber and one sprig of mint — then add two parts lemonade to one part Pimms. And hey Presto you've got the best Pimms in all of the United Kingdom.
Many websites are often difficult to navigate, but when you go to the Chewton Glen website  you'll be captivated by its harmonious simplicity, and the wealth of worthwhile and intriguing information.