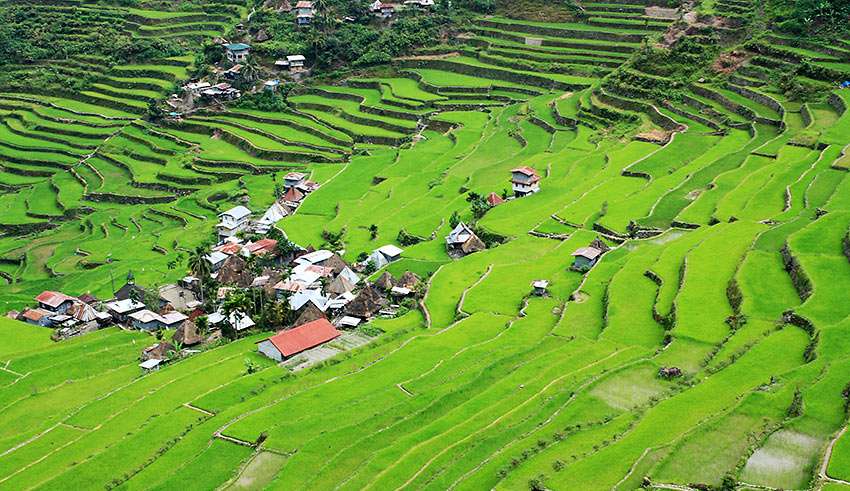 Photo courtesy of Leo and Nina Castillo.
With more than 7,000 islands, the Philippines is customarily known for its tropical climate, beaches, rainforests, islands and dive spots. However there are also wide swaths of mountainous areas waiting to be explored. Among the largest of these is the Cordillera Central, a mountain range that occupies 7,100 square miles of Northern Luzon, encompassing all of 6 provinces and parts of 6 others.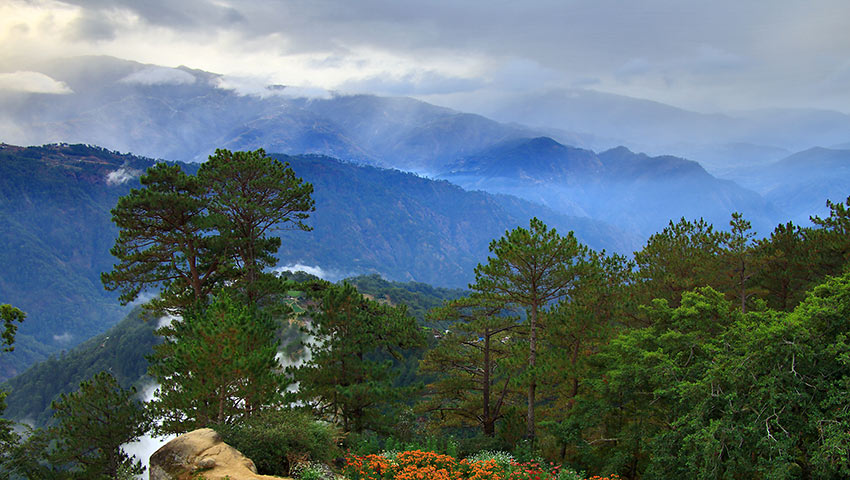 The Cordillera Region might be a good driving distance away from our home in Metro Manila but if we wanted to escape the heat in the lowlands and enjoy mountain scenery the Cordilleras are right there on top of our list. The most famous attraction in the region is its rice terraces, particularly those in the province of Ifugao.
These terraces were carved out of the mountainsides using primitive tools and have been in constant use for 2,000 years. (Recently, researchers in the Philippines have suggested they might have been constructed less than 1,000 years ago but that doesn't diminish our appreciation for them). Five of these terrace clusters have been declared UNESCO World Heritage Sites namely the Batad and Bangaan Terraces in Banaue town, the Nagacadan Terraces in Kiangan and the terrace clusters in Hungduan and Mayoyao towns.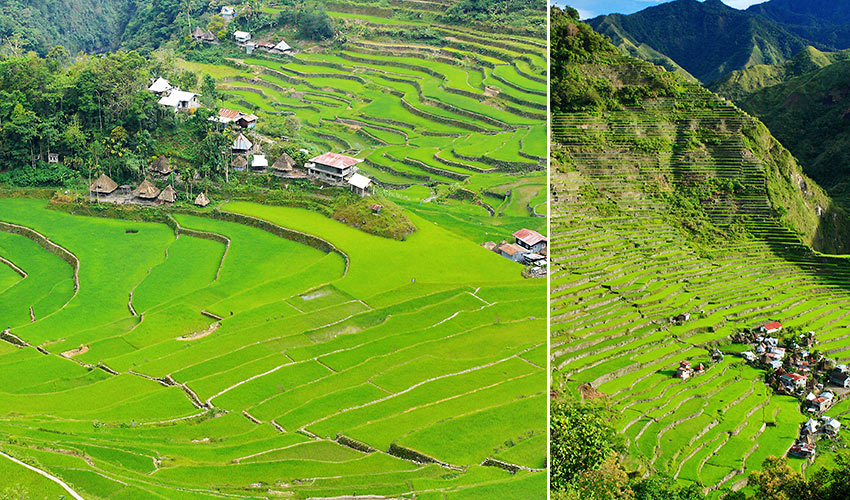 These terrace clusters span several mountains and valleys, particularly in Hungduan and Mayoyao. Going to most of them is an adventure in itself, mainly due to the nature of the roads in this part of the country, although the road networks have been improving in recent years. Probably the most gorgeous of these rice terraces is the amphitheater-like cluster at the village of Batad. To get there we had to survive a bumpy jeep ride and trek for almost an hour through hilly terrain. It was another 3 hours of hiking along the terraces to see them up-close while gingerly balancing ourselves on top of the narrow terrace walls that serve as pathways along the edges of the paddies. One mistake would have sent us tumbling 10 feet down into the next rice paddy below.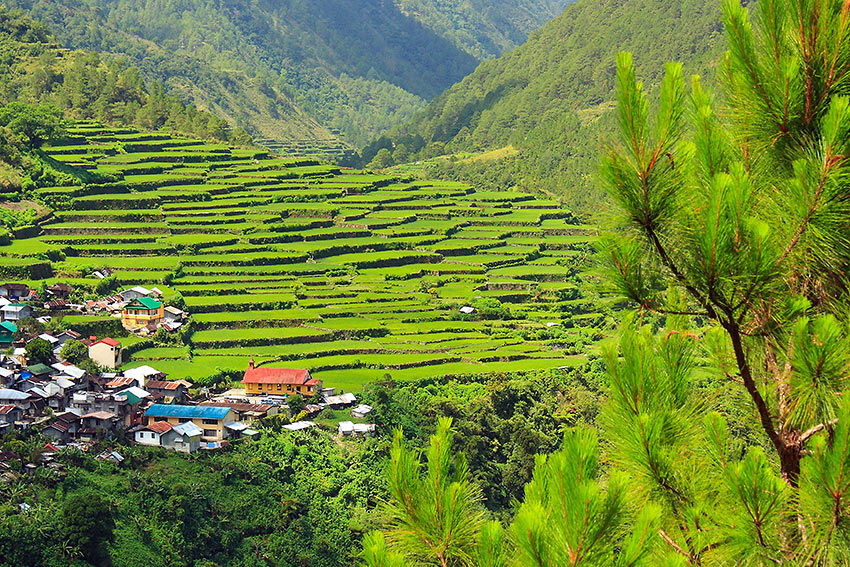 Overshadowed by the Ifugao rice terraces are more terraces in the town of Bontoc and its surrounding villages in the Mountain Province including the Maligcong and Bay-yo Terraces. And beyond that are even more rice terraces in the provinces of Kalinga, Apayao, Abra and Nueva Vizcaya, some of which have remained well under the tourist radar due to their remoteness and relative inaccessibility.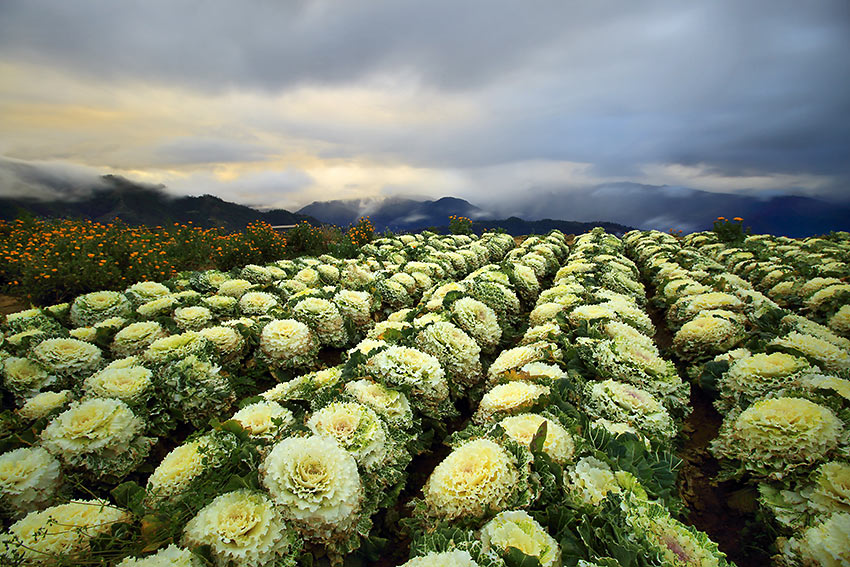 Due to its cool climate the Cordillera Region is a major supplier of vegetables and flowers to the rest of the country. Vegetables and fruits that are normally cultivated in temperate countries thrive here. Benguet province in particular is a major source. A flower farm in Atok town has been making the rounds in travel blogs the past couple of years. Intrigued by its flower varieties that are rarely found elsewhere in the country, we finally decided to pay a visit to the Northern Blossom Flower Farm earlier this year. The farm is built on terraced fields on the side of a mountain and the scenes of the colorful flower fields with the Cordillera mountains in the background are simply stunning.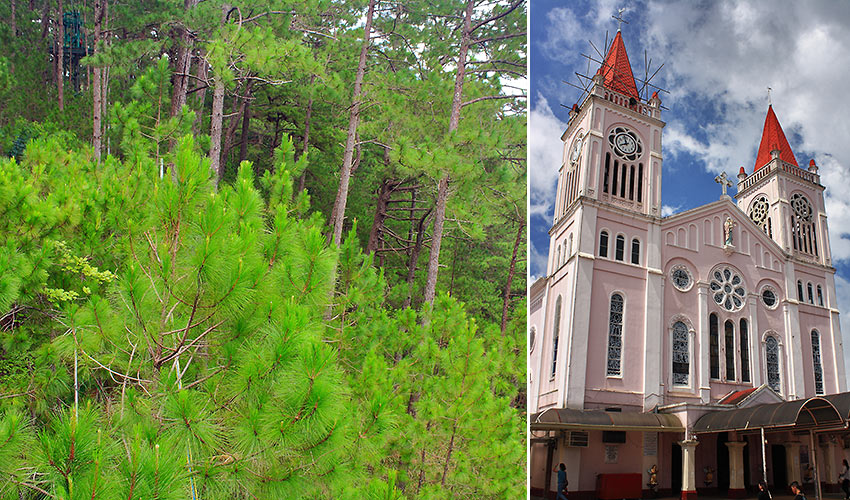 Baguio City is the biggest municipality in the Cordillera Region and was our home from 1998 to 2004. First established as a hill station by American colonizers in 1900, Baguio has become urbanized and has grown into a major commercial and educational hub in the region. It still attracts several tourists especially during February when a colorful month-long festival, the Panagbenga, is held as a tribute to the city's flowers.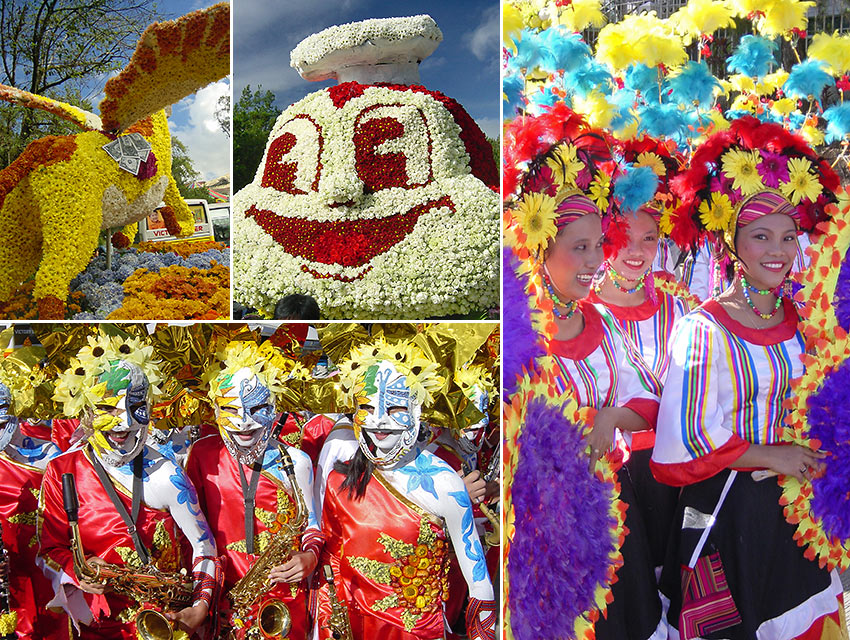 Missing its cool climate and the fine scent of pine trees, we visit Baguio from time to time. Dining in its many cozy establishments is already reason enough for us to stay in this city. Shopping for pasalubongs – a Filipino term for our tradition of buying gifts for friends and love ones whenever we travel – is a favorite activity here. We usually end up bringing home Benguet barako coffee (an Arabica variety), Kalinga coffee, strawberries, peanut brittle and native handicrafts.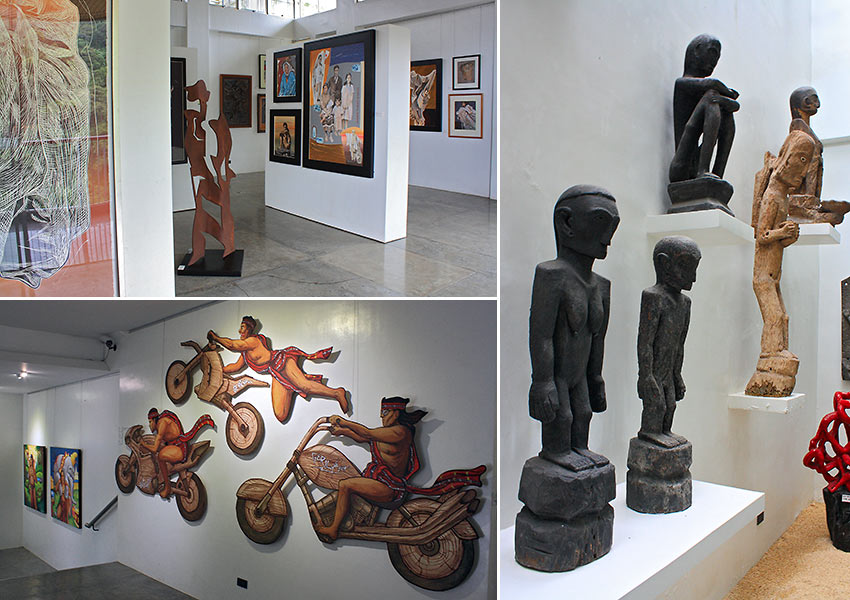 Baguio also happens to be a sanctuary for artists with its natural environment and rich cultural heritage acting as creative magnets. Prominent Filipino artists have moved into the area including National Artist Ben Cabrera whose BenCab Museum in nearby Tuba town houses his own works as well as other artists' plus a collection of indigenous crafts and artifacts. Another art gallery may be found in Tam-awan Village which also features native Ifugao and Kalinga huts. During our last foray into the region we visited Winaca Eco Cultural Village in nearby Tublay town for a glimpse of its Bontoc, Sagada and Ifugao huts and a taste of its marvelous coffee.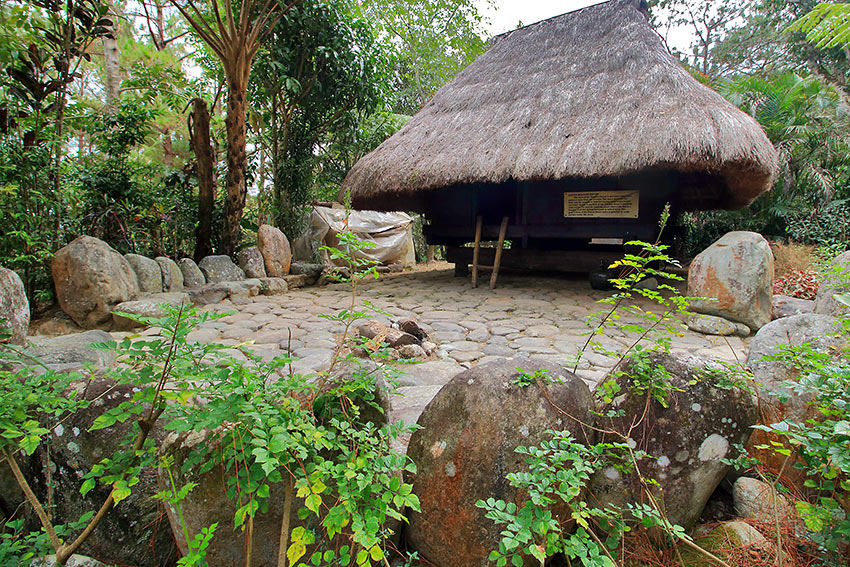 We, however, miss the small-town charm of Baguio before it became highly urbanized in the late 1990s. Old-timers used to say that if we wanted to see Baguio in the 1970s we should go instead to the town of Sagada in the Mountain Province. Which is exactly what we did a few years ago. Sagada, however, has several unique attractions that you won't find in Baguio at any time in its history.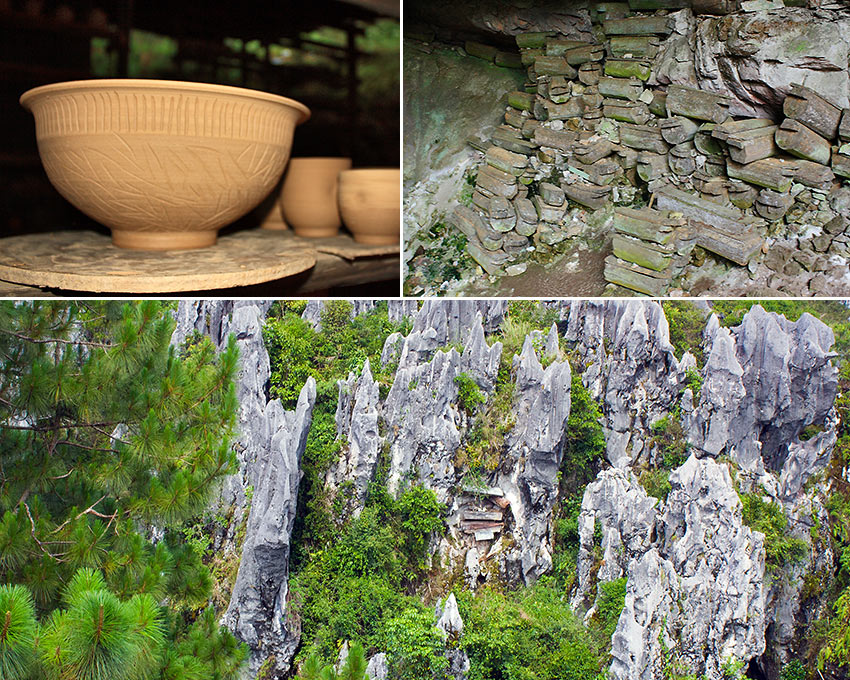 This town has numerous karst-cliffs on pine-covered hills, limestone caves with stunning underground rock formations, gorgeous rice terraces, thundering waterfalls and hill peaks with amazing panoramic views of the surrounding countryside. Of particular interest here are its hanging coffins – namely the Sugong Hanging Coffins and those in Echo Valley. Traditional practice is to place mummified remains either in the town's surrounding cliffs or in caves, unburied. We often wonder how the locals managed to get the coffins tucked away high up in those karst cliffs. An alternative is to lay the remains in coffins in burial caves such as Sumaguing Cave where they can still be viewed today.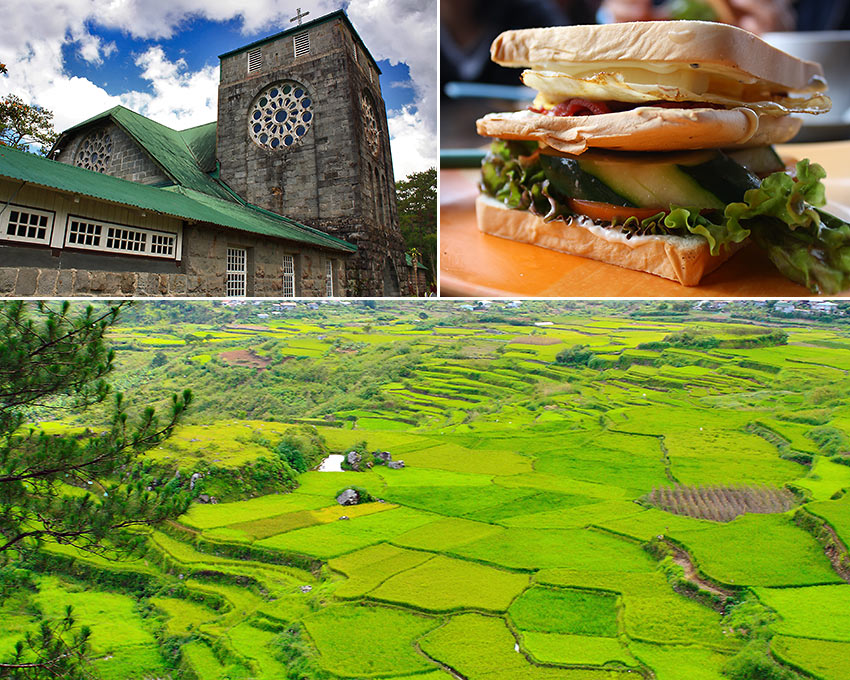 But perhaps the most popular spot in Sagada is the Kiltepan Viewpoint from where a golden sunrise may be viewed amidst the clouds and mountain peaks. A popular local movie featuring this spot made it even more famous. We had looked forward to going to Kiltepan and woke up at 4AM for this purpose but the van driver whom we contacted to bring us there failed to show up.  Disappointing but there were just too many attractions in town and several cozy cafes and restaurants to try out to lose sleep over this setback.
We'll probably never tire of going back to the Cordillera Region anytime soon. It's always a gratifying alternative whenever we want a diversion from the usual plethora of sunny beaches and islands in the Philippines. And who knows? It's a pleasant option for retirement.