Curated by Ed Boitano
With human activity on hold, Mother Earth has been allowed to heal and we are reaping the rewards. For the first time, many of us are basking in pristine, crystal clear images of Natural Wonders as if we've never seen them before. Profound, majestic, ethereal; no words can describe their unmatched magnificence. We only hope that they remain. With that said, time is of the essence for the results of the T-Boy Society of Film & Music's Five Favorite Natural Wonders. Like our previous poll, there were no clear cut winners. I found members' deeply personal lists to be mesmerizing, with many taking me to the depths of my soul. Perhaps Richard Carroll summed it up the best, This one really makes you think about your life in regards to the world of travel. So, without further ado, here is the T-Boy Society of Film & Music's Favorite Natural Wonders. — EB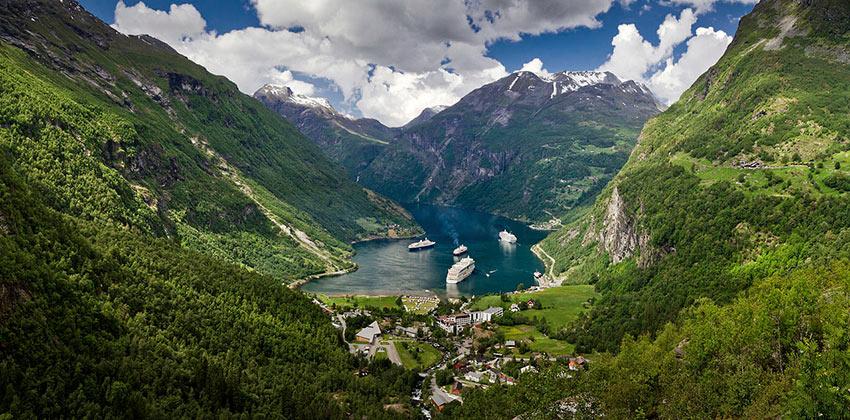 Ed Boitano – T-Boy editor:
The Geirangerfjord and her Seven Sisters – Norway: The fjords were carved out in a succession of ice ages, approximately 12,000 years ago. When glaciers retreated, plants soon appeared, animals thrived, and humans eventually made their way into this spectacular, but remote, heaven on earth. With its jagged mountain peaks jolting dramatically from the sea and stunning waterways sandwiched between them; the Geirangerfjord and her Seven Sisters would be my pick for the most beautiful place on the planet.
Ha Long Bay – Vietnam: As our wooden vessel glided along Vietnam's pristine Ha Long Bay, I stood in awe of the hundreds vertical karsts that surrounded us. Vendors in little skiffs tapped on the side of our ship, selling unfamiliar exotic fruits – mangosteen, rambutan (aka Harry Cherry), longan, star and jack fruits.
The Dylan Thomas Trail – Southwest Wales: The path's enchanting land and seascape helps you understand Thomas' passionate bond with nature. The Gower Peninsula is where Dylan would camp and often walk the Gower Cliffs. Two of his best loved short stories, Extraordinary Little Cough and Who Do You Wish Was With Us? are set there. If you'd like to hike further, the 870 mile long Wales Coast Path spans the entire length of the Welsh coastline.
Yosemite National Park – California: Humankind finally got it right when esteemed conversationalist John Muir persuaded President Theodore Roosevelt in 1903 for the creation of a unified and protected Yosemite National Park. Today the park's 1,200 square miles of granite cliffs and waterfalls, giant sequoia groves, lakes, mountains, meadows, glaciers, and biological diversity are known throughout the world. While sitting by a tranquil crystal-clear steam in the meadow of the valley's floor, I realized I could have stayed there forever.
Spitsbergen – Svalbard Archipelago, Arctic Ocean, Norway: I was surprised to see the rush of the Spitsbergen Adventure Team to the bow of our Hurtigruten expedition vessel to view a retreating glacier. Later I asked the team leader why everyone was so excited about this particular glacier. The man replied, I'm not suppose to say this, but due to climate change we've never been so close to it before. Prophetic words, indeed.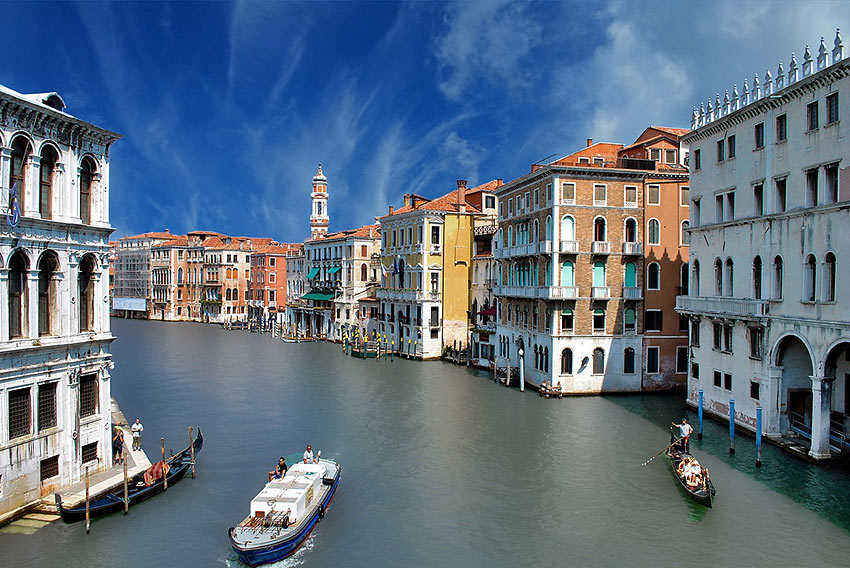 Richard Carroll – T-Boy writer:
The Canals of Venice – The 177 canals of Venice, for me, are an international treasure. Lined with buildings dating to the 13th century, the latticework of canals flowing throughout the heart of the ancient city with 409 bridges, and numerous islands, has a history that touches all of Europe. Best enjoyed off-season.
Mexico's Copper Canyon – Each of my six visits to Copper Canyon has been spectacular. Located in Southwestern Chihuahua in Northwestern Mexico, the canyon is four times larger than the Grand Canyon and home to the Tarahumara, noted as excellent long distance runners. The textures, and long casting shadows at dusk are memorable, as is a barefoot Tarahumara playing a crude handmade guitar singing in his native language.
The White Cliffs of Dover – The first glimpse of the White Cliffs of Dover is an historic welcoming for travelers and for pilots during World War II. The eight-mile long chalky cliffs are on the narrowest part of the English Channel and visible from France on a clear day. To walk the White Cliffs of Dover footpath is to relive history..The nearby 11th century Dover Castle, the largest in England, a medieval lighthouse, wild flowers and active bird life, set the imagination a flight.
The Pacific Ocean – The mighty Pacific, the largest and deepest ocean, seems to be staring up at me wherever I travel in the world, whether it be Columbia, Antarctica, Alaska, Fiji, or French Polynesia. With great respect I'm aware of its fickle personality and temper tantrums, creating monster waves, or in contrast a lake-like setting perfect for a canoe, a sip of wine, and a lingering browse. Best of all what lies beneath the rippling waves.
Mt. Whitney – Rising 14,505 feet into an oxygen-starved sky in the Sierra Nevada Mountains, Whitney, the tallest mountain in the contiguous United States, and only 84 miles from the lowest point in the country at Badwater in Death Valley, is a gorgeous natural wonder to experience. Only 15 miles from the town of Lone Pine, Whitney offers challenges, the easiest being from the Portals, and a 22-mile round trip hike via switchbacks to the summit, a view forever, and changeable weather.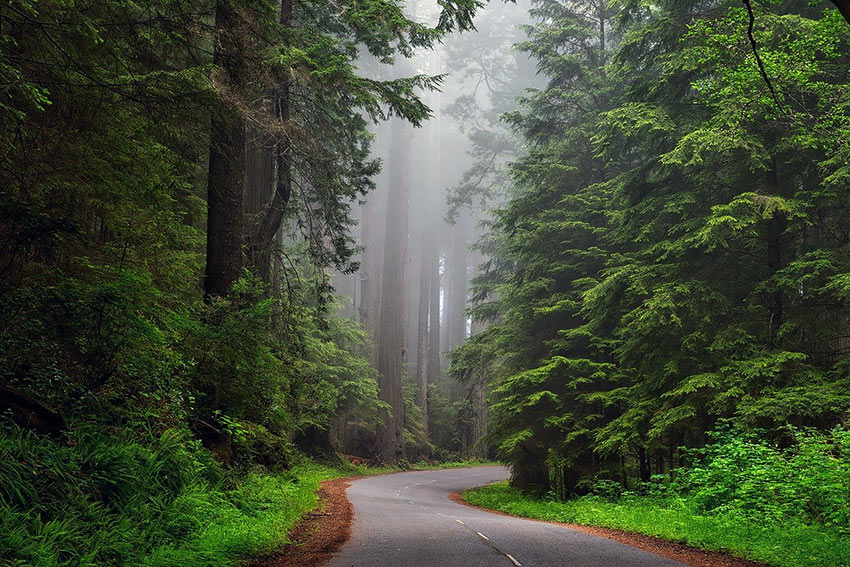 T.E. Mattox – T-Boy music critic:
The Redwoods National Park – Humboldt County, California: Majestic and massive and incredibly serene.
Mt. Fuji – Japan: Over 12,000 feet and everyone one of them…up!
Amalfi Coast – Italy: Like living on a postcard.
Grand Canyon – Arizona: An upside down mountain. There's a whole desert down there.
Yosemite – California: The beauty from the Valley floor… and eating blueberry pancakes in the Lodge while staring up at Half Dome. Things you never forget.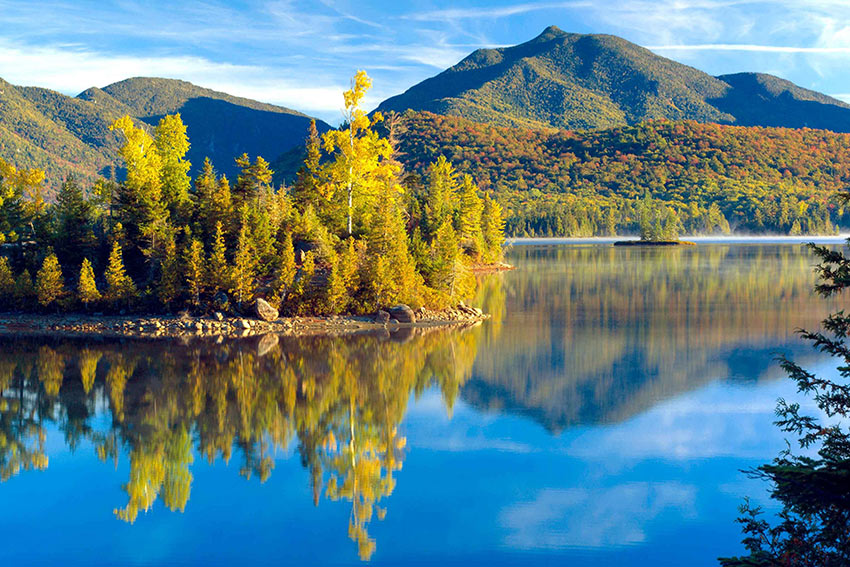 Richard Frisbie – T-Boy writer:
It is hard to pick just five (I hate creating listicles) and, at the risk of sounding parochial, these show my New York and United States bias, but here goes:
The Adirondack Park (NY): Created in 1892 by the state of New York, at six-million acres is the largest park in the contiguous United States. It covers one-fifth of New York State and is equal in size to the neighboring state of Vermont. These National Parks – Yellowstone, Grand Canyon, Yosemite, Everglades, and Great Smoky – would all fit inside it.
Lake George (NY): Just named the prettiest lake in the United States.
Giant Sequoias (California): Ancient redwood trees growing in only 77 groves in California's Sierra Nevada mountains – the tallest being General Sherman at 274.9 ft.
The Dehesa (Spain): Rolling plains of grasses and wildflowers dotted with cork and oak trees primarily in the Extremadura region of Spain. Famous as the free range of the black-hooved pigs and black cattle that produce the finest pork (jamon) and beef in the world.
The Mississippi River (US): A network that bisects the US, draining more than 1/3 of the country, and facilitating trade and human migration between the northern and the southern border (& parts in between) as well as the East Coast.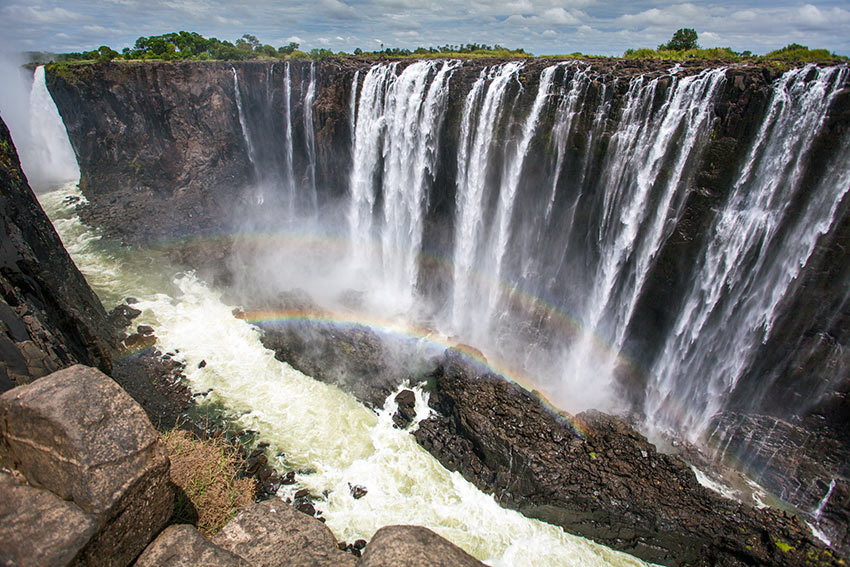 Susan Breslow – T-Boy writer:
Victoria Falls – Zimbabwe
Grand Canyon – Arizona
Arches National Park – Utah
Mount Fuji – Japan
Niagara Falls – Canada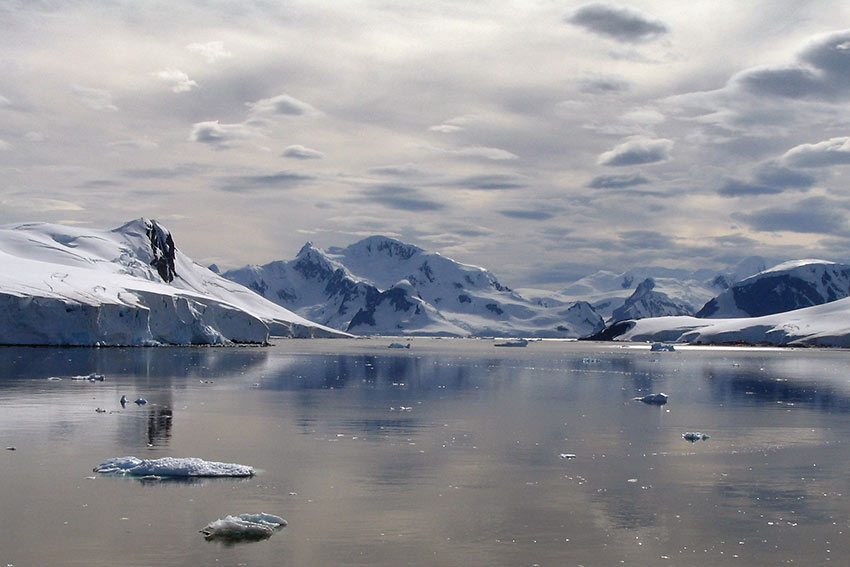 Deb Roskamp – T-Boy photographer & writer:
Paradise Bay – Antarctica
A reverence of silence
Shimmering with purity
ethereally pristine
I sensed that we had floated into a space
that was utterly and purely divine
This, from one who (normally) abhors the cold
Sugar Loaf Mountain – Brazil
Lake Lucerne – Switzerland
Mount Orohena – Tahiti, Moorea
Ha Long Bay – Vietnam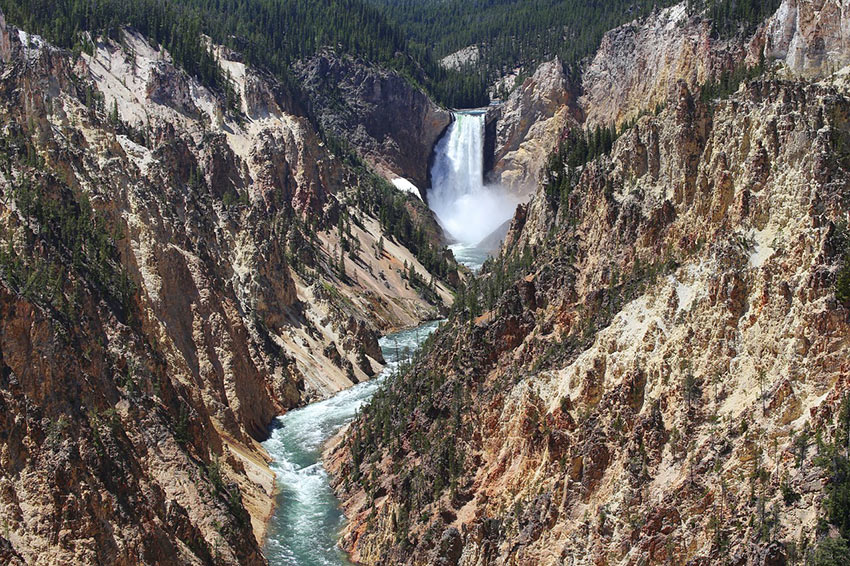 James Boitano – T-Boy writer:
Yellowstone National Park – Wyoming, Montana & Idaho
Grand Canyon – Arizona
Mt Rainier – Washington State
The Westfjords of Iceland
Lake Bled – Slovenia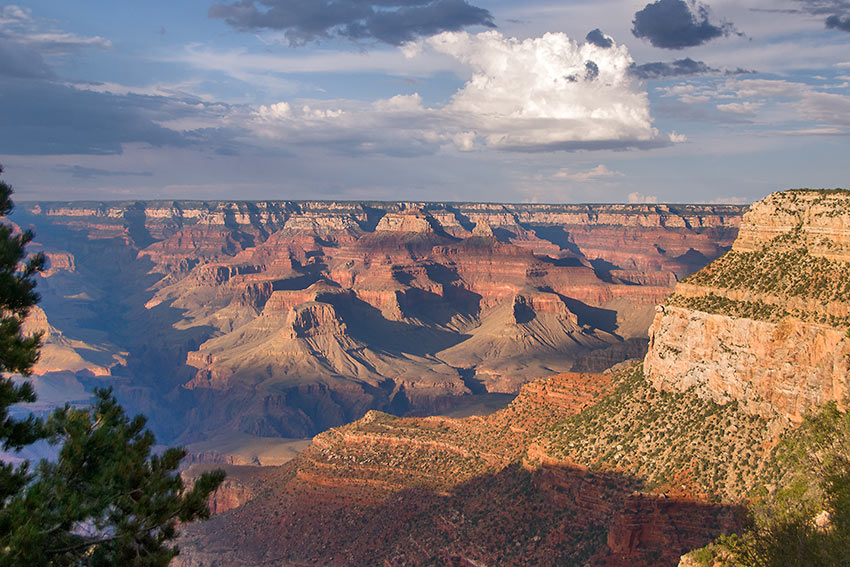 Fyllis Hockman – T-Boy writer:
Grand Canyon – Arizona
Great Barrier Reef – Australia
Sahara Desert – North Africa
Aurora Borealis – Alaska, Northern Canada, Greenland
Galápogos Islands – Ecuador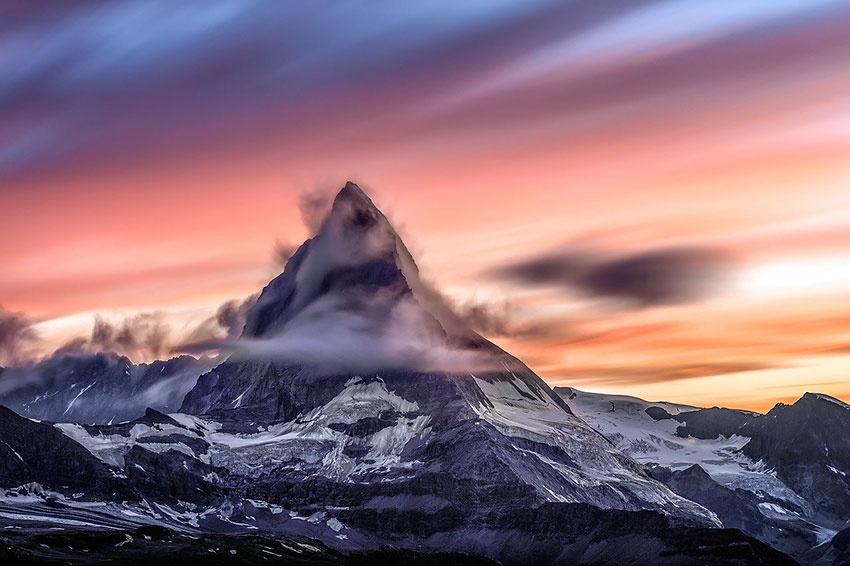 Lee Olson – TV producer & writer:
The Matterhorn – Switzerland
Iguazu Falls – Argentina & Brazil
The Great Barrier Reef* – Australia
The Li River Valley – China
The Grand Canyon – USA
*I'm referring to the reef before the recent mass bleaching, from which the reef may never recover.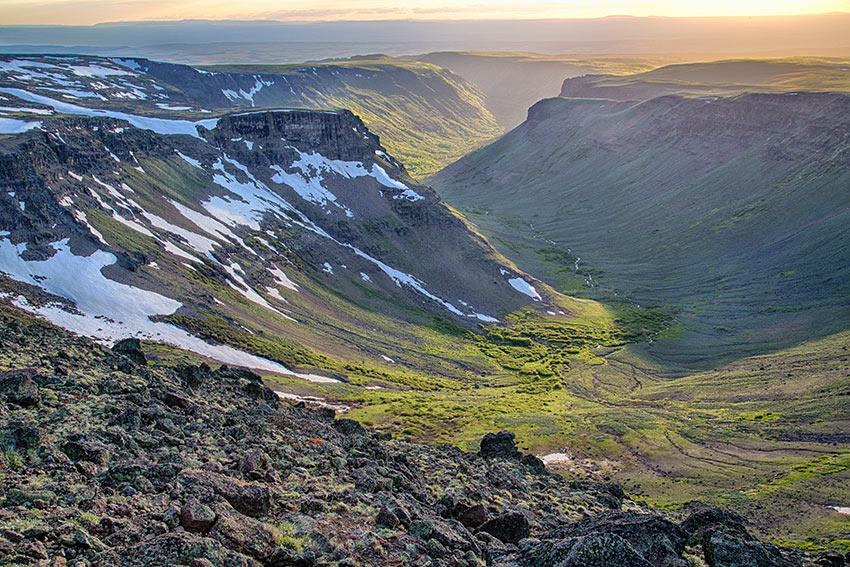 Stephen Brewer – T-Boy writer:
Steens Mountain – Oregon
Caldera – Santorini, Greece
Dolomites – Italy
Fingal's Cave – Scotland
Mekong Delta – Vietnam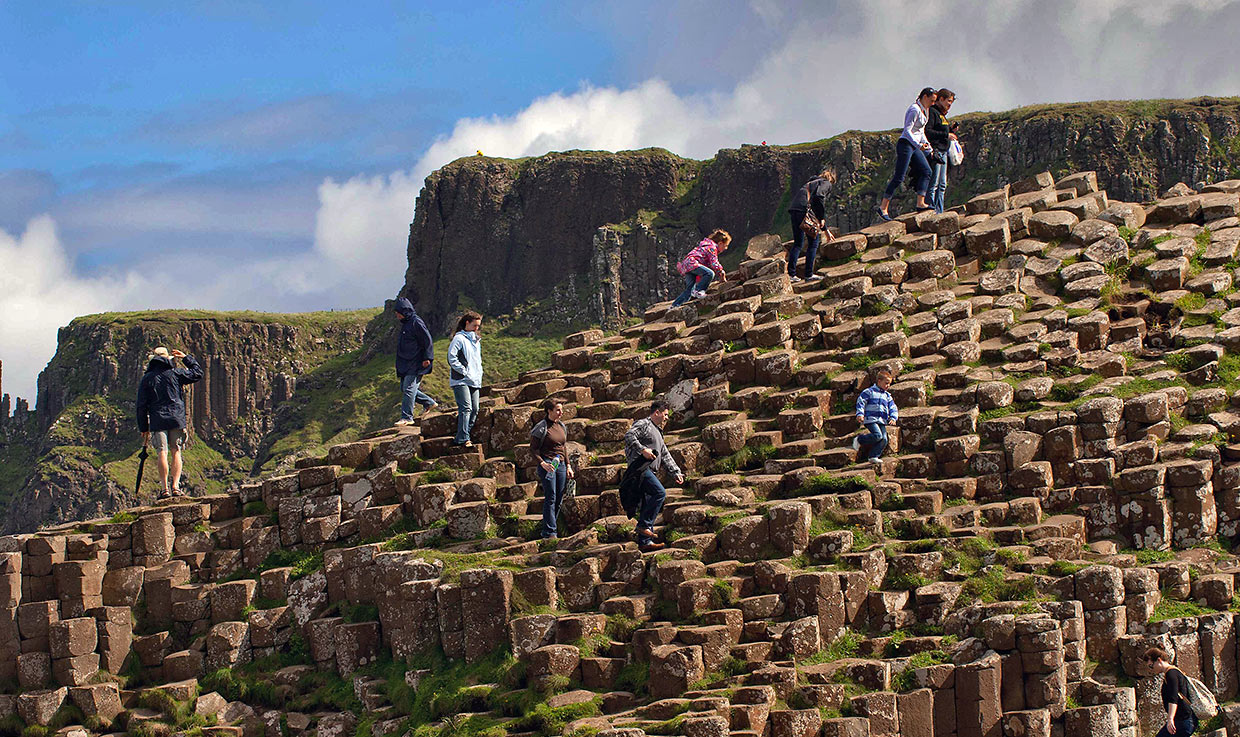 Jim Gordon – Co-host & co-producer Travel Guys TV:
All my picks are part of "Travel Guys" episodes and the picks are in no particular order.
Giant's Causeway – Northern Ireland
Grand Canyon – Arizona
Moorea Island – Tahiti, French Polynesia (specifically the beautiful water/beaches)
Fjords/Waterways of Fjaeland, near Balestrand – Norway
Great Barrier Reef – Queensland, Australia
Honorable Mention as I must include one from Canada: Hopewell Rocks, New Brunswick (specifically the "fastest rising tides in the world")
Alex Brouwer – T-Boy writer:
Table Mountain – Cape Town, South Africa
Yosemite Valley – California
Mount Rainier – Washington State
Grand Canyon – Arizona
Cliffs of Moher – Ireland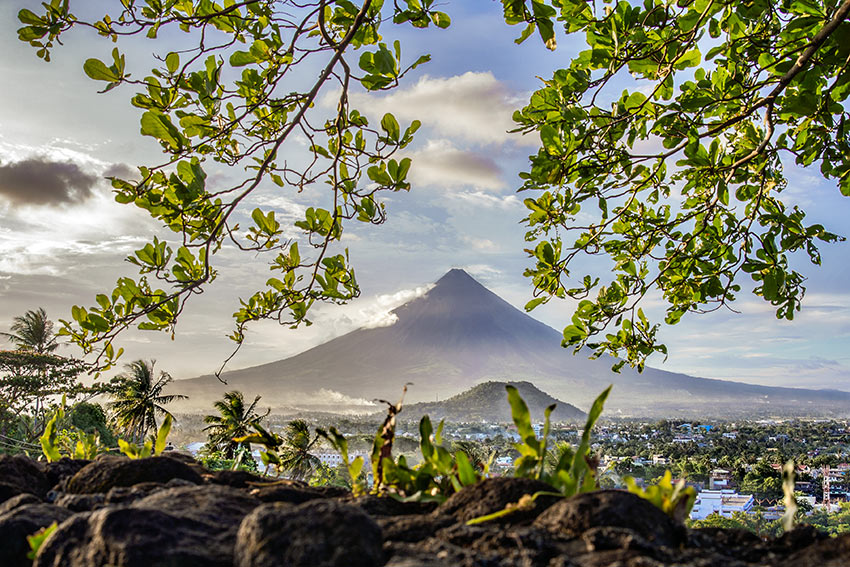 Raoul Pascual – T-Boy co-founder, illustrator and art director:
Mount Mayon – Philippines; the perfect cone volcano
Niagara Falls – Shared by New York & Ontario
Mount Everest – Himalayas (on border between Nepal & Tibet)
Zuma Rock – Nigeria
Puerto Princesa Subterranean River National Park – Palawan, Philippines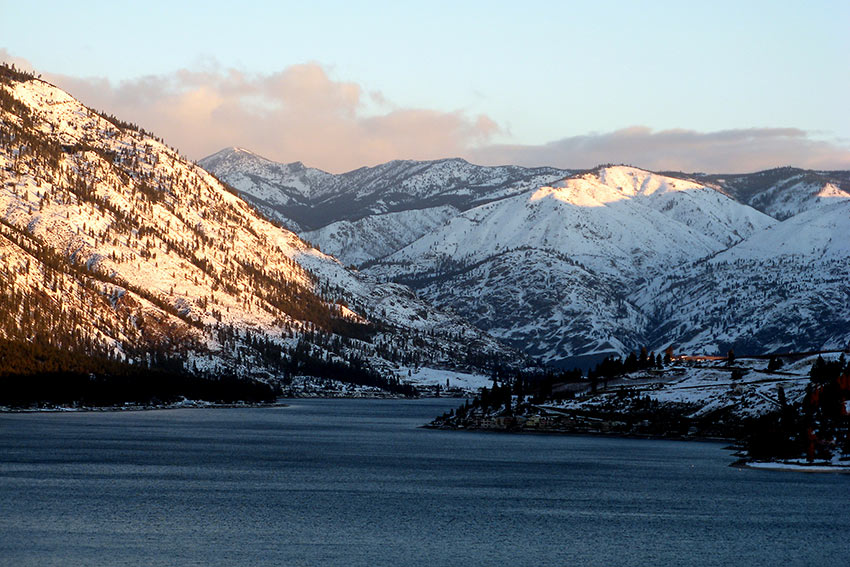 Brent Campbell – Musician and composer:
Lake Chelan – Washington State
Mt. Saint Helens – Washington State
Hurricane Ridge – Olympic Peninsula, Washington State
Crater Lake – Oregon
Grand Canyon – Arizona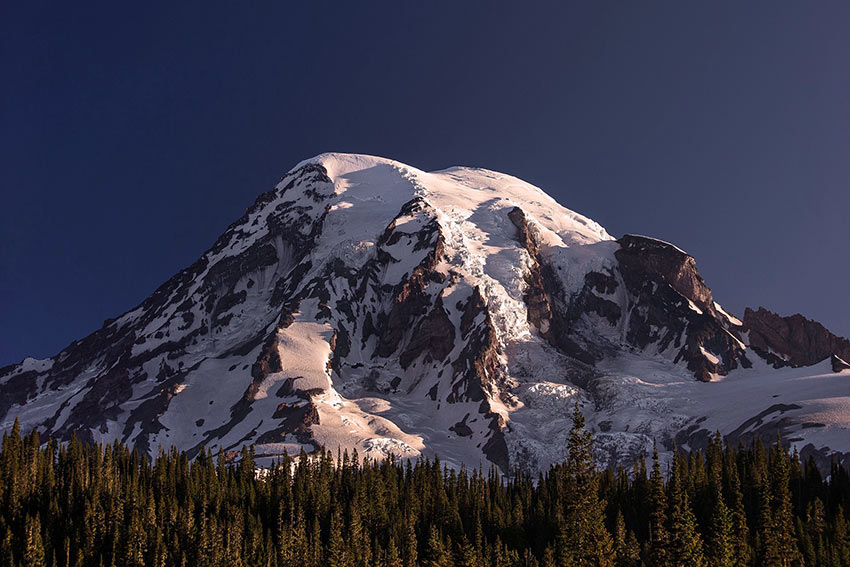 Annie Brouwer – T-Boy writer:
Mt. Rainier – Washington State
Galápogos Islands – Ecuador
Yellowstone – Montana
Olympic National Park – Washington State
Rainbow Mountain – Peru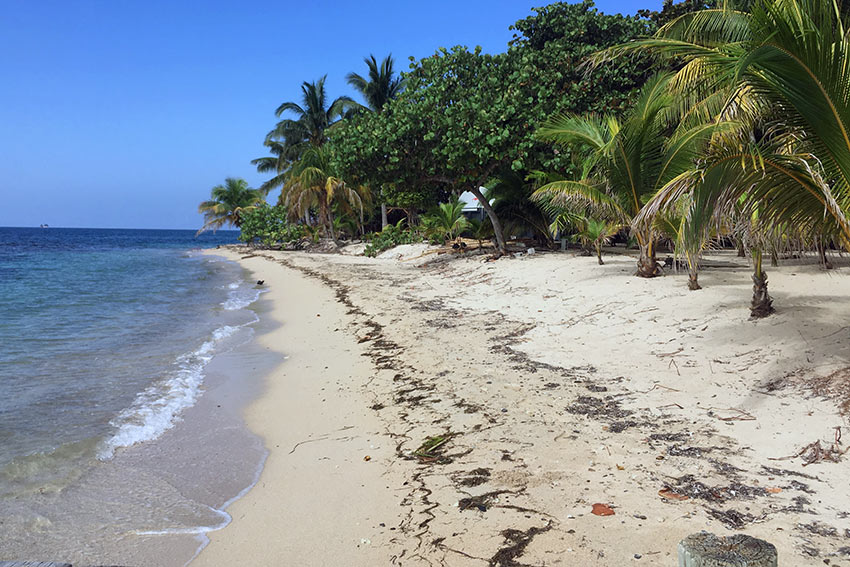 Raudi Benscoter – Tech maestro:
La Ceiba – Honduras
Yellowstone – Montana
Roatán Coral Reef – Honduras
Pulhapanzak Waterfall – Honduras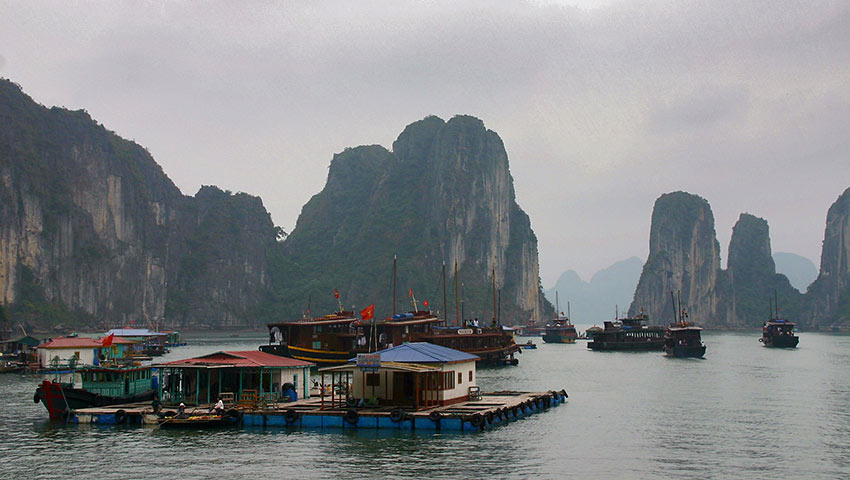 Ringo Boitano – T-Boy Writer:
Ha Long Bay – Vietnam: It's easy to be spellbound by Ha Long Bay's 620 sq miles of jade green waters with hundreds of towering karsts dotting the seascape. With thanks to Harrison Liu, PR extraordinaire.
Tierra del Fuego National Park – Patagonia, Argentina: A life reaffirming display of coastlines, lakes, lagoons, peatbogs, wildlife and commanding forests; all protected on the southernmost tip of Argentina. This is the place to breathe the purest air ever found. Once again, thanks to Mr. Liu.
The US Rocky Mountains & Continental Divide – Colorado: Looking east and downward from the edge of soaring 14,271 ft. Mount Evans was akin to seeing a living map, where the mountain abruptly ends and the flat pancake plains begin. Also in Colorado, you can hike the Continental Divide, which cuts through Grand County, and witness the divided watersheds which either drain into the Pacific Ocean or the waterways that lead to the Atlantic Ocean. No doubt you will encounter an array of rugged Big Horn Sheep. My advice: stay out of their way.
Mt. Rainier – Washington State: If you can see this majestic 14,411 ft alpine marvel from Sea-Tac airport it means it's about to rain. If you can't see, it's raining.
Hoh Rain Forest – Olympic National Park, Washington State: Yes, I'm used to rain, moss and ferns living in Seattle, but the temperate Hoh Rain Forest' s lush, green canopy rainforest, both coniferous and deciduous, is like entering into a new misty world of enchantment.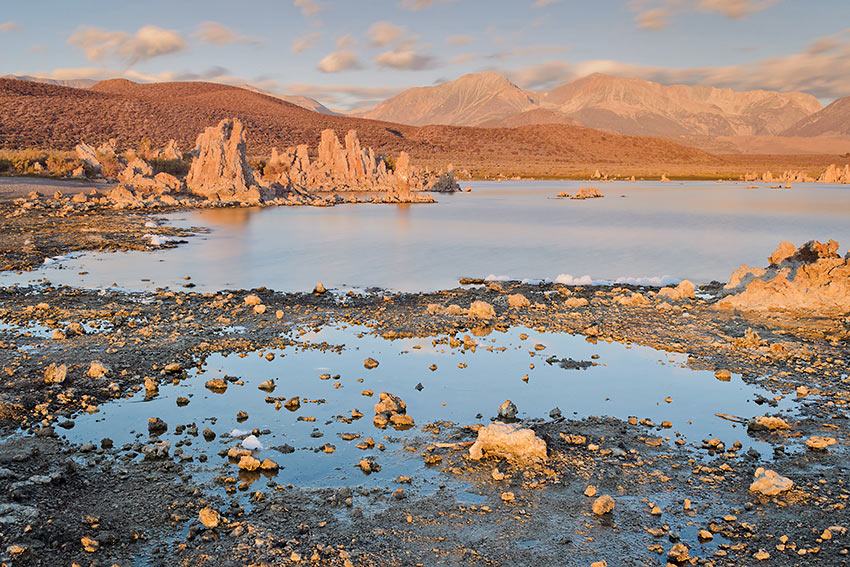 Greg Aragon – T-boy writer:
Grand Canyon – Arizona
Mono Lake – California
Old Faithful Geyser, Yellowstone National Park – Wyoming
Amazon River: The largest river in the world by the amount of water discharged and the second longest river in the world.
Cuevas del Drach (Dragon Caves) – Majorca, Spain: These cave feature mesmerizing Martel Lake, which is 82 feet below ground. The lake is surrounded by wonderful stalactites and stalagmites hanging everywhere in a giant natural cathedral, where visitors can sit and listen to live musicians paddle by on gondolas.
Steve Rosenfield – T-Boy writer and photographer:
I've been struggling a bit with my favorite places since some of them date back to the 1970s when I was traveling overseas. Many of those places have changed and may either not exist as they were back then or they have become more touristy and maybe lost some appeal.
Anyhow, my most recent favorites would be – in no particular order: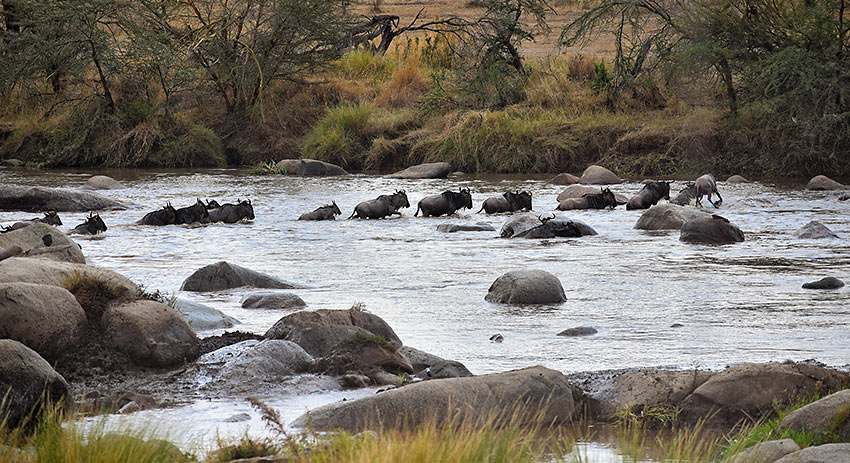 The Serengeti, Tanzania – The Great Migration is a year-round event, but the river crossings only occur as the herds head north through the Serengeti from around June through September.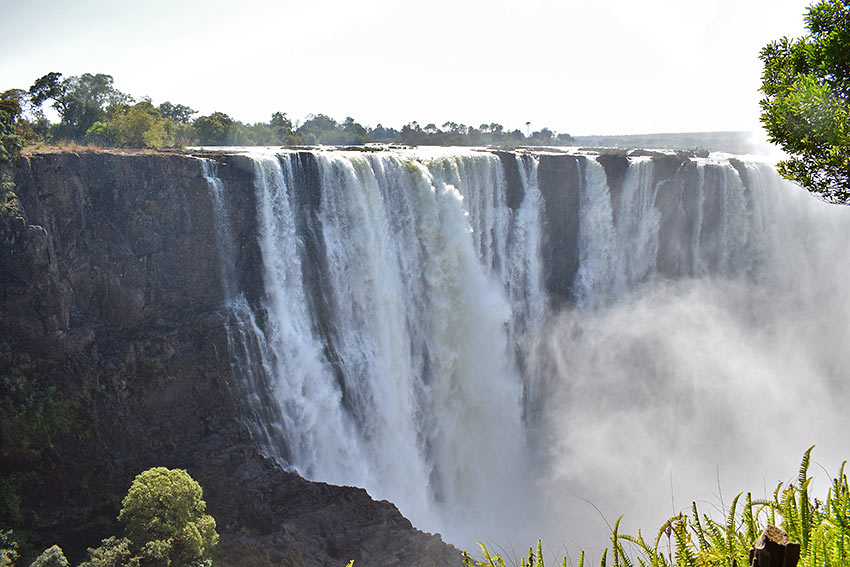 Victoria Falls on the border of Zimbabwe and Zambia.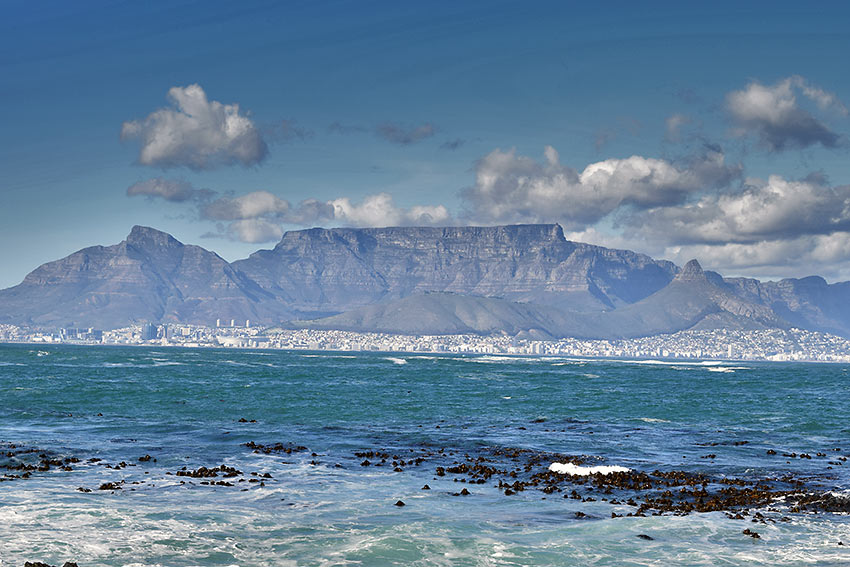 Cape Town, South Africa for its natural beauty, friendly people and history.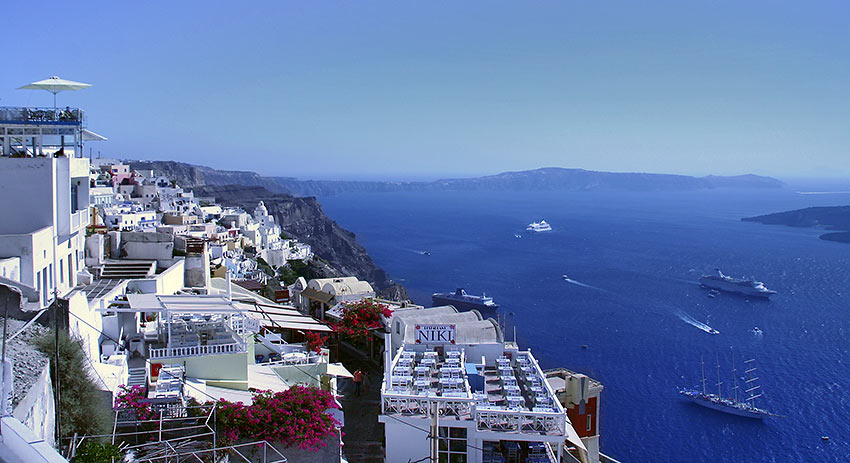 Santorini in Greece for its natural beauty and the donkey ride up to the town from the port – many people are now saying that the donkeys have been abused for many years, but, when I was there, it was the main mode of transportation up short of walking.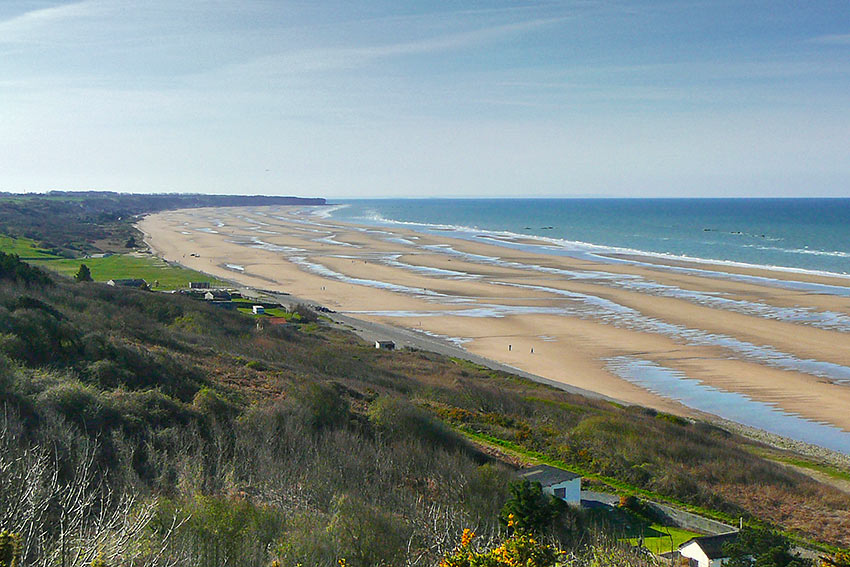 Normandy in France with its coast beaches and memorials that are everywhere. One cannot help feeling the pain and heroism of what took place on those beaches and changed the history of the world – opposite of what Trump is doing (had to throw that in).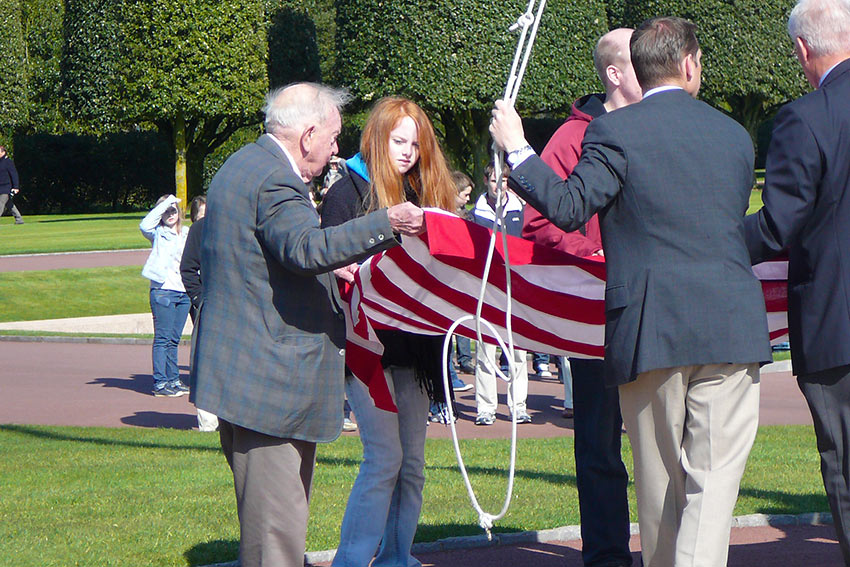 The old man receiving the US flag was a veteran of the invasion and was given the flag during the lowering ceremony the day we were lucky enough to be there.