Australia, the "Land Down Under," where, according to Men at Work, "the women glow, the beer does flow and men [purportedly] chunder," is the sixth largest country, by area, on the planet, but also the smallest of our seven continents. Confused? Don't be.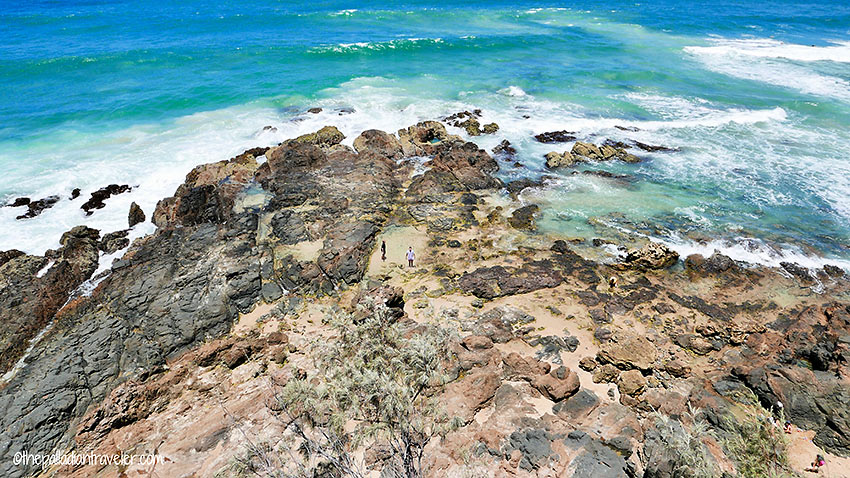 Surrounded by three oceans — Indian, Pacific and Southern — and bordered by four seas — Arafura, Coral, Tasman and Timor — Australia, the so-called island continent, was first discovered by Dutch explorers in the early 17th Century and christened New Holland, then later claimed by Great Britain as a penal colony for boatloads of miscreants — 162,000 in all — who were sentenced in the late 18th Century for misdeeds against the Crown. Over time, convicts were emancipated, shed their black and white "magpie" prison garb, joined the ranks of free settlers and began in earnest to help tame the "Wide Brown Land" and transform it into today's 12th largest global economy.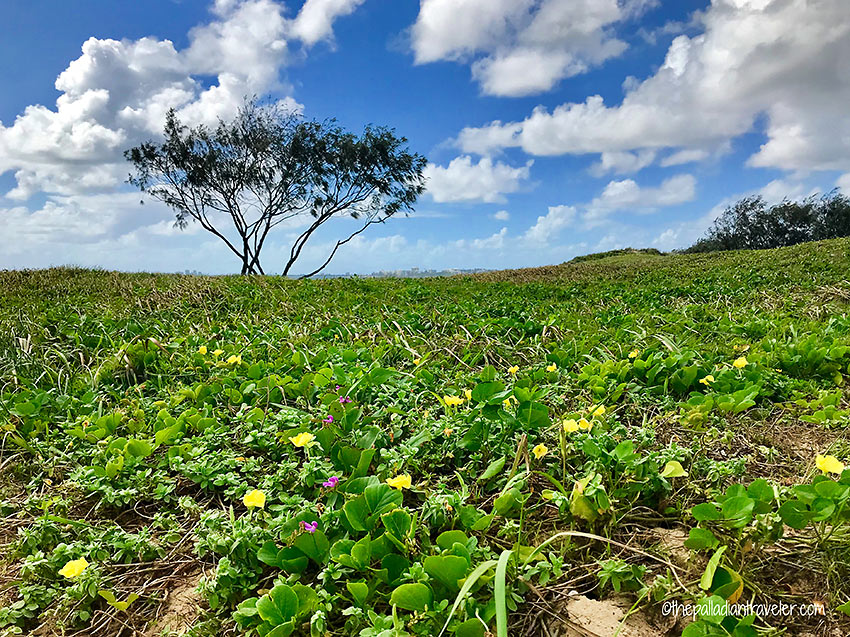 With 21k+ miles of jaw-dropping coastline and 3m+ square miles of camera-ready land mass, Australia, the oldest, flattest and driest inhabited continent, is a mega-diverse country, a true patchwork of extremes: the untamed Outback, tropical rainforests, mountain ranges, wetlands, endless beaches, quiet towns and thriving metropolises, not to mention it's home to the indigenous kangaroo, koala, the laughing kookaburra, platypus, wombat, 755 species of reptiles, the boomerang, didgeridoo, Nick "Crocodile" Dundee and, most importantly, courteous motorists.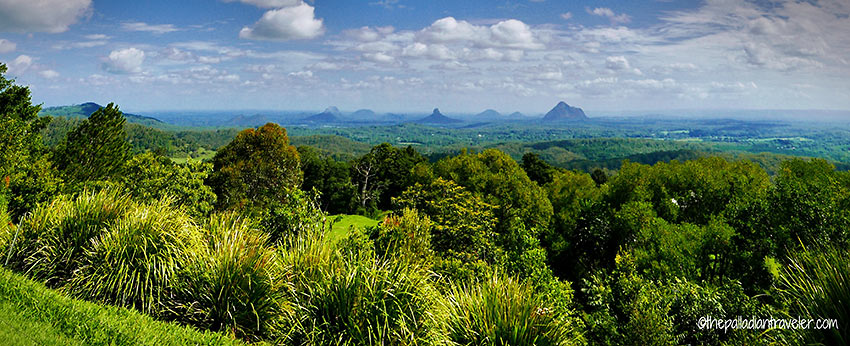 A great big place that's far, far away, Australia is divided into six states: New South Wales, South Australia, Tasmania, Victoria, Western Australia and Queensland, where this brief primer ends and the fun begins.
I fled winter back home to enjoy a brief second summer basking in the warmth of the southern hemisphere along Queensland's Sunshine Coast — a laid-back, magical playground, just 60 mi. north of Brisbane International Airport, that stretches from Pelican Waters in the south to Tewantin in the north, and where a postcard-perfect coastline and a vibrant-colored hinterland beckon you with open arms.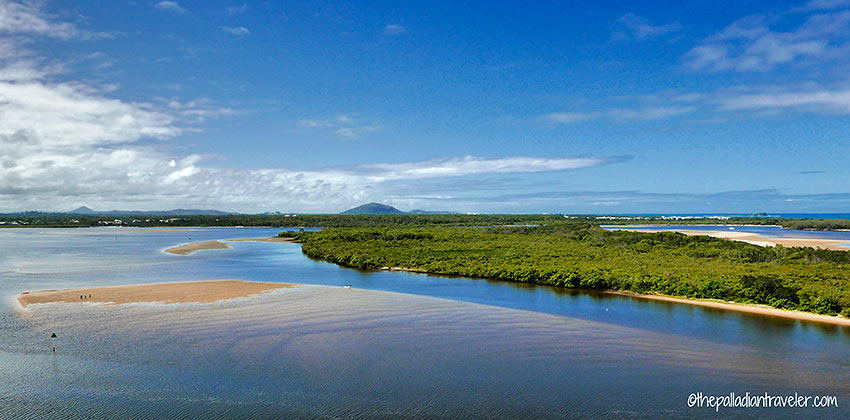 For 24 days I hung my white Panama fedora on the ninth floor of the Duporth Riverside apartment complex in Maroochydore, where the Maroochy River embraces the Coral Sea. If I did nothing more than just stand still and gaze out from my balcony at the panoramic views, the trip was well worth it; but, move I did, and often.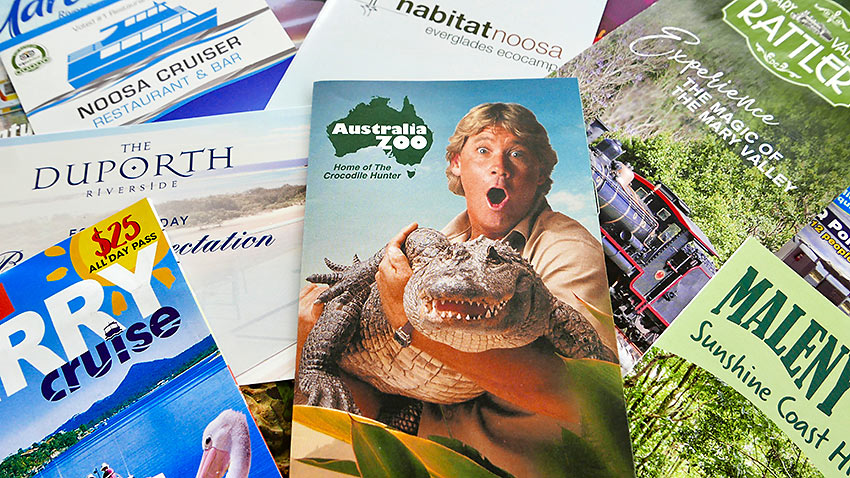 Like the "early to bed, early to rise" locals, I kept to a leisurely pace during my sojourn and enjoyed some memorable day trips and delectable dining experiences worthy of consideration should Queensland's Sunshine Coast be on your bucket list. And, why shouldn't it be? Need more convincing? Join me "virtually" as I take you along on my personal discovery of the Sunshine Coast, from Mooloolaba to Maleny and exotic locales in between, via car hire, boat rentals, kayaks, a steam-powered locomotive train, afoot, and, of course, with a knife, fork, wine glass and beer bottle.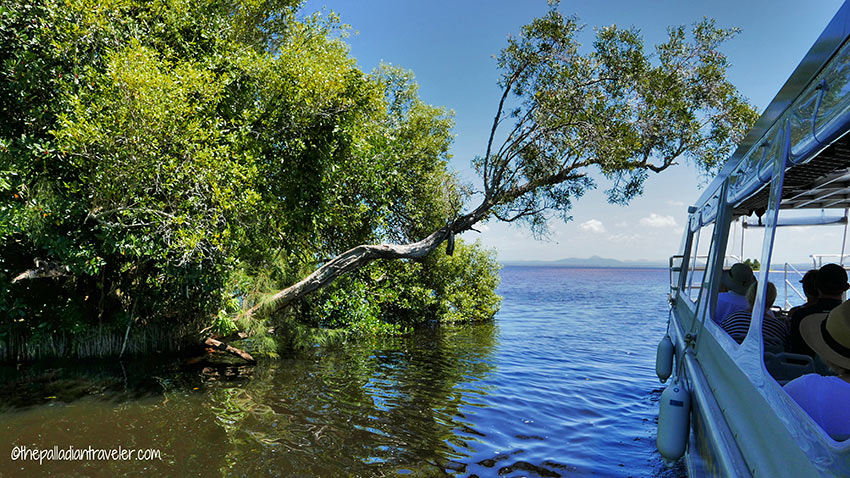 Join me soon at dawn's early light when we'll shove off from Habitat Noosa on an eco cruise deep inside the Everglades. And, at the end of our journey we'll throw something on the barbie and wash it all down with a "paddle" of micro beers brewed right on the premises. Fine with you? Sweet!