Random Acts of Canine Kindness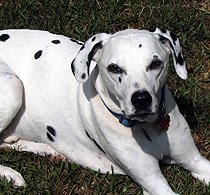 Cedric the Dog takes a well-deserved break after an ill-fated attempt to shut down a white supremacist rally in Lake Oahe, South Dakota.

You want a friend in Washington? Get a dog. – Harry S. Truman
MORE Dog Quotations
The Bikini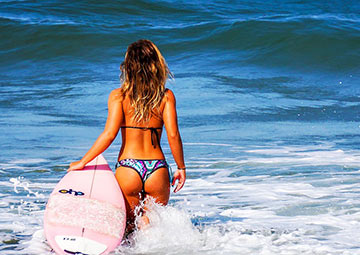 Evidence of bikini-style women's clothing has been found as early as 5600 BC, and the history of the bikini can be traced back to that era. Illustrations of women wearing bikini-like garments during competitive athletic events in the Roman era have been found in several locations, the most famous of which is at Villa Romana del Casale.
Although two-piece bathing suits were being used by women as early as the 1930s, the bikini is commonly dated to 1946, when partly due to material rationing after World War II. The French engineer Louis Réard introduced the modern bikini, modeled by Micheline Bernardini on July 5, 1946. The was borrowed from the Bikini Atoll, where post-war testing on the atomic bomb were taking place. Réard wanted to make his sensation as spectacular as an atomic blast.
The Art of Swimming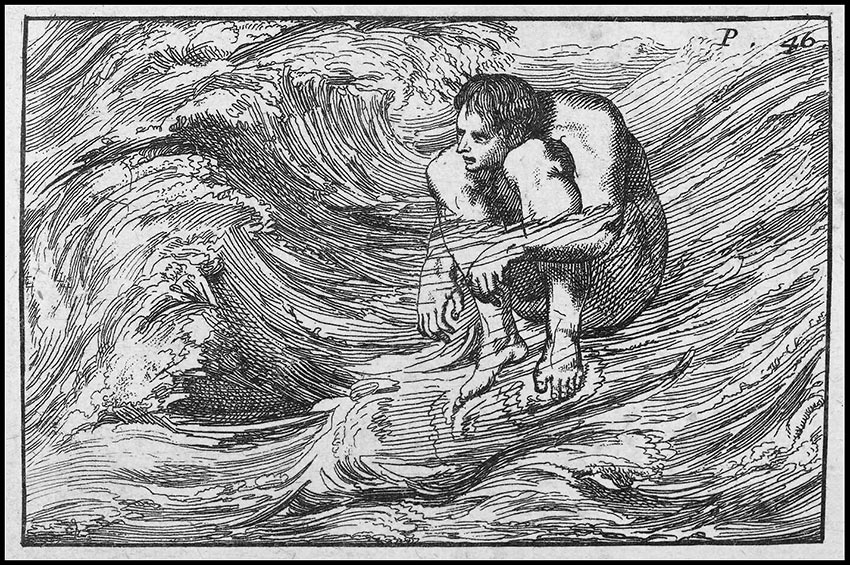 De Arte Natandi ('The Art of Swimming'), by Sir Everard Digby, published in England in 1587 but written in Latin, was the first treatise on the topic published in Britain. Written in an age when many people could not swim and drowning was a regular cause of death, it features advice on different swimming techniques, detailed information on how to enter the water safely and advice on what kinds of water were safest to swim in.
People claimed that they regularly saw dead bodies being retrieved from the New River in London, which sparked an interest in the resuscitation of the apparently drowned. The Royal Humane Society was founded in 1774 to aid resuscitation of the near drowned, and still exists today.
MORE
Nation with Highest Level of Skin Cancer
Australia has the highest rates of skin cancer in the world. Each year more than 400,000 Australians are treated for all forms of skin cancer, including melanoma, squamous cell carcinoma and basal cell carcinoma. More than 12,000 Australians are diagnosed each year with invasive melanoma, which is the deadliest type of skin cancer.
Queensland researchers have launched the world's largest ever genetic study of skin cancer and are calling on more than 20,000 Australians to take part.
QIMR Berghofer Senior Scientist Professor David Whiteman said the research team wanted to collect DNA samples from the 20,000 adults – including people with and without skin cancer, and with a range of skin types – to better understand the role genes play in the disease.
That Sinking Feeling: 10 Cities Could Disappear by 2100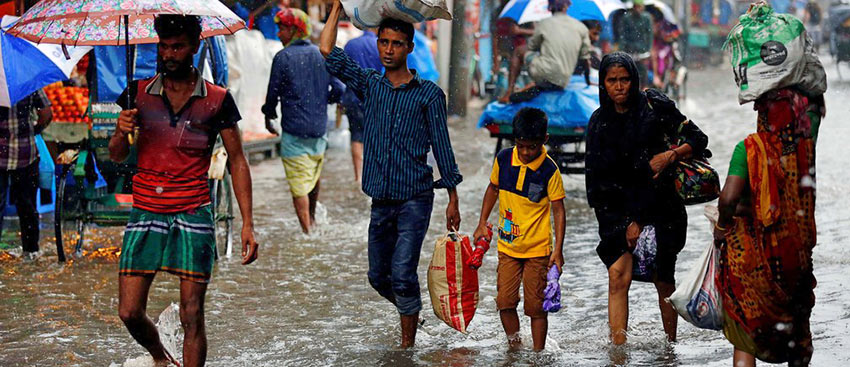 Global temperatures and sea levels are rising. Low-lying coastal cities are already experiencing devastating floods and working to come up with creative solutions to combat rising tides.
Some cities are sinking due to increasing sea levels slowly encroaching on their coasts, while others are sinking because of excessive groundwater pumping that creates a change in pressure and volume that causes land to sink.
Here are 10 sinking cities that are in danger of disappearing.
MORE
Chloe McCardel: Swimmer Beats Men's Channel Record and Quarantine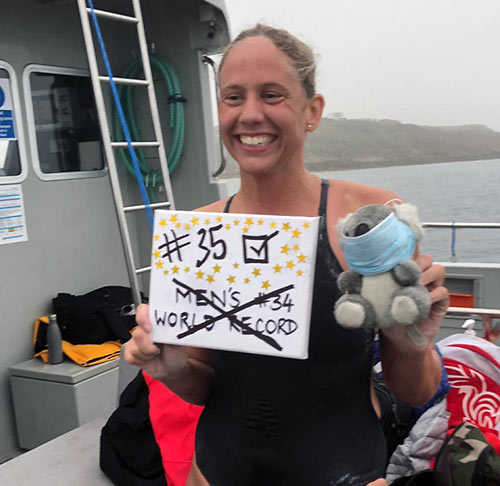 A swimmer has broken the men's record for the number of cross-Channel crossings – and been assured her fears of falling foul of the UK-France quarantine rules are unfounded.
Australian Chloe McCardel took 10 hours and 40 minutes to complete her 35th Channel crossing, after setting off from Kent on Saturday evening.
MORE
The Currach: The Aran Islands

With a population of 831, Inishmore is the largest of the Aran Islands. If you have just a day, this is the island you must see. Its principal village is Kilronan where you'll find tour guides, horsedrawn carriages and bicycle rentals waiting as soon as you get off your ferry. Before you depart on your tours, stop by the tourist office, which provides a good introduction and guided tour taking you back more than two thousand years in the life and times of the Aran Islands. The tourist office demonstrates the art of currach making – a traditional island boat made by stretching a fabric over a sparse skeleton of thin laths, then covered in tar. The currach has been used on the islands for thousands of years and is designed to battle the rough seas that face the open Atlantic Ocean. Aran fishermen would not learn to swim, since they knew they could never survive any sea that swamped a currach, and would sink without a struggle like a stone.
Known around the world as a 'fisherman sweater,' the Aran Islands are actually the birthplace of the sweater referred to as the 'Aran Island Sweater.' The sweater is usually made with undyed cream-colored "bainnin" sheep's wool, and is even occasionally weaved with unwashed wool that still contains natural sheep lanolin, making it water-repellent. There is debate about when island residents first started making the sweaters, but the popular story is that each family had a sweater with a unique design, so that if a fisherman in the family drowned and was found later on the beach, the body could be identified. In other seafaring nations, sailors and fishermen wore a gold ring in their ear, and if washed up to shore in a foreign land, the gold ring would pay for the funeral.
Cliff Diving: Ka'anapali Beach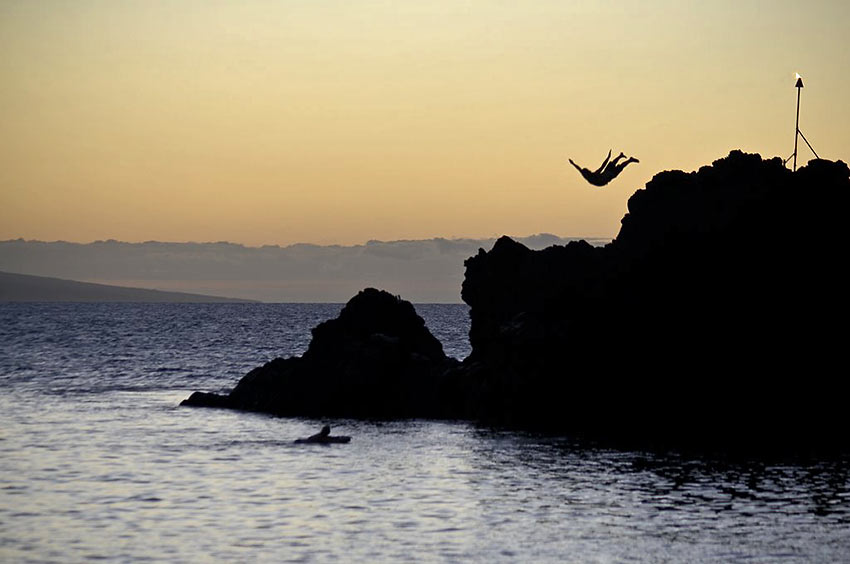 The history dates back nearly 250 years to the legend of the king of Maui — Kahekili II — who would demonstrate his bravery by diving 400 feet into the sea from a cliffside Black Rock. Kahekili would force his warriors to do the same; showing him that they were fearless, loyal, and bold. The very same iconic Black Rock still stands at Ka'anapali Beach. The feat is emulated once a day when a diver stands at the top of the rock, recites a Hawaiian chant, offers a torch and lei to the ocean, then leaps into the sea without making a splash. I was impressed how the Ka'anapali Beach Resorts embraced traditional Hawaiian history and culture. And, after a day of activities, there was no better way to enjoy cocktail hour while marveling at the man's heroic dive.
6 Destinations with Sunscreen Bans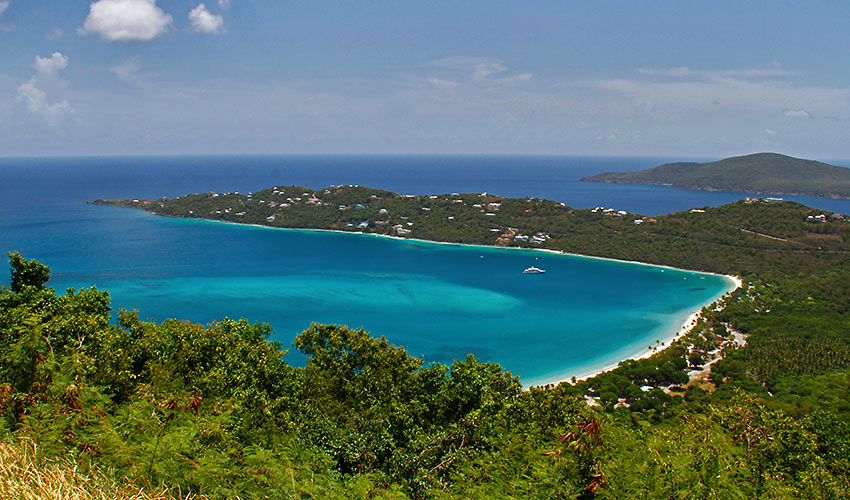 The U.S. Virgin Islands recently announced a ban on chemical sunscreens that are harmful to coral reefs, outlawing all imports and sales of sunscreens containing oxybenzone and octinoxate. The bill was signed into law in July 2019, and its terms will go into effect in March 2020.
MORE
Famous Hawaiian Quotations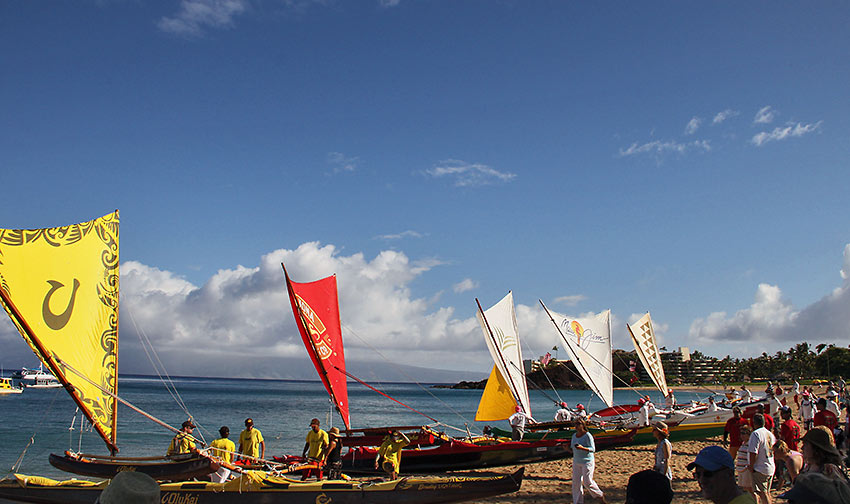 Hawaii is not a state of mind, but a state of grace. — Paul Theroux
The loveliest fleet of islands that lies anchored in any ocean. — Mark Twain
Hawaii is paradise. It sounds cheesy to say it, but there's music in the air there. — Bruno Mars
Hawaii is the only place I know where they lay flowers on you while you are alive. — Will Rogers
That greeting is Aloha – love, I love you, my love to you. Good day — what is it more than an impersonal remark about the weather? How do you do – it is personal in a merely casual interrogative sort of way. But Aloha! It is a positive affirmation of the warmth of one's own heart-giving. My love to you! I love you! Aloha! — Jack London
Drowning
Drowning is the third leading cause of unintentional injury-related death, accounting for 7 percent of all injury-related deaths. This issue is truly a matter of life and death for children and adults around the world.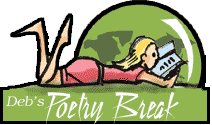 On the Beach at Fontana
by James Joyce
Wind whines and whines the shingle,
The crazy pierstakes groan;
A senile sea numbers each single
Slimesilvered stone.
From whining wind and colder
Grey sea I wrap him warm
And touch his trembling fineboned shoulder
And boyish arm.
Around us fear, descending
Darkness of fear above
And in my heart how deep unending
Ache of love!
Send Deb your favorite travel poems
Most Popular Beach Vacation Activities Worldwide
Walking: 70%
Swimming: 65%
Sunbathing: 53
Reading: 48%
Napping: 47%
People-watching: 45%
Listening to music:39%
Drinking alcohol: 39%
Getting a massage/spa treatment: 30%
Partying: 25%
— Statista Research Experts.
Benjamin Franklin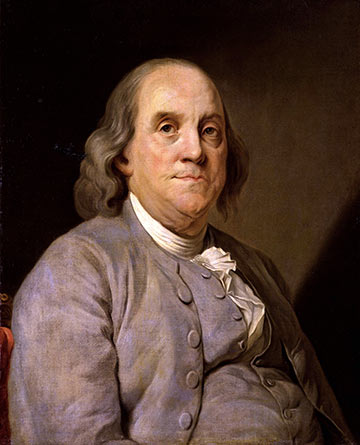 Benjamin Franklin: American author, printer, political theorist, politician, postmaster, scientist, inventor, civic activist, statesman, diplomat, Founding Father and swimmer. Franklin was an avid swimmer throughout his life and an early advocate for the benefits of the sport. As a result of this passion, he invented swim fins when he was just 11 years old; they are regarded as being his earliest invention. He wrote, the exercise of swimming is one of the most healthy and agreeable in the world. His advocacy for swimming was recognized by his induction into the International Swimming Hall of Fame in 1968.
Captain Webb: The First Person to Swim the English Channel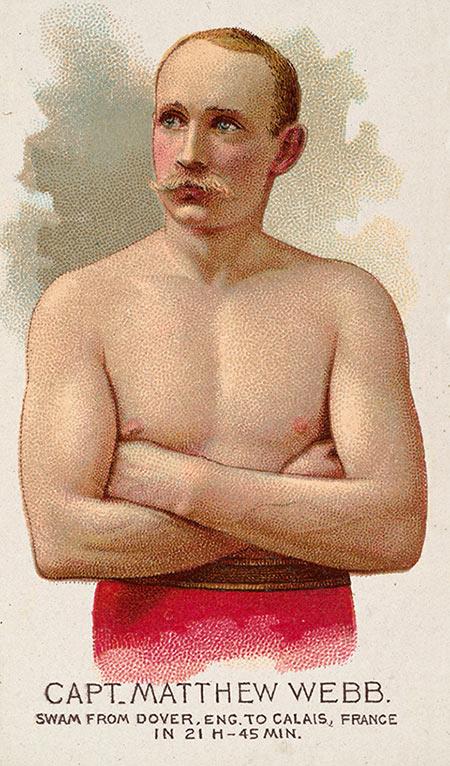 On August 24, 1875, Captain Matthew Webb of Great Britain becomes the first man to successfully swim the English Channel without assistance. After the feat, Webb became an international celebrity, admired for both his prowess in the water and his penchant for risk-taking.
MORE
Earliest Snorkels were Hollow Reeds
The earliest free divers can be traced back to 3000 B.C. and they were the sponge farmers in a Greek island called Crete. The modern snorkel was developed later but the earliest snorkels were just hollow reeds.
Embracing Solitude & Other Beach Quotations
To go out with the setting sun on an empty beach is to truly embrace your solitude. — Jeanne Moreau
To myself I am only a child playing on the beach, while vast oceans of truth lie undiscovered before me — Isaac Newton
We ourselves feel that what we are doing is just a drop in the ocean. But the ocean would be less because of that missing drop. — Mother Teresa
Even castles made from sand fall to the ocean. — Jimi Hendrix
Coconuts Kill More People Than Sharks
"Coconuts kill around 150 people worldwide each year, which makes them about ten times more dangerous than sharks," says Brent Escott, managing director of Club Direct.
The news follows reports from Queensland, Australia, that coconut trees are being uprooted by local councils fearful of being sued for damages by people injured by coconuts.
Scuba Diving
In 1942, during the German occupation of France, Jacques-Yves Cousteau and Émile Gagnan designed the first successful and safe open-circuit scuba, a twin hose system known as the Aqua-Lung. Their system combined an improved demand regulator with high-pressure air tanks. This was patented in 1945.
The Sea
The heart of man is very much like the sea, it has its storms, it has its tides, and in its depths it has its pearls too. — Vincent Van Gogh.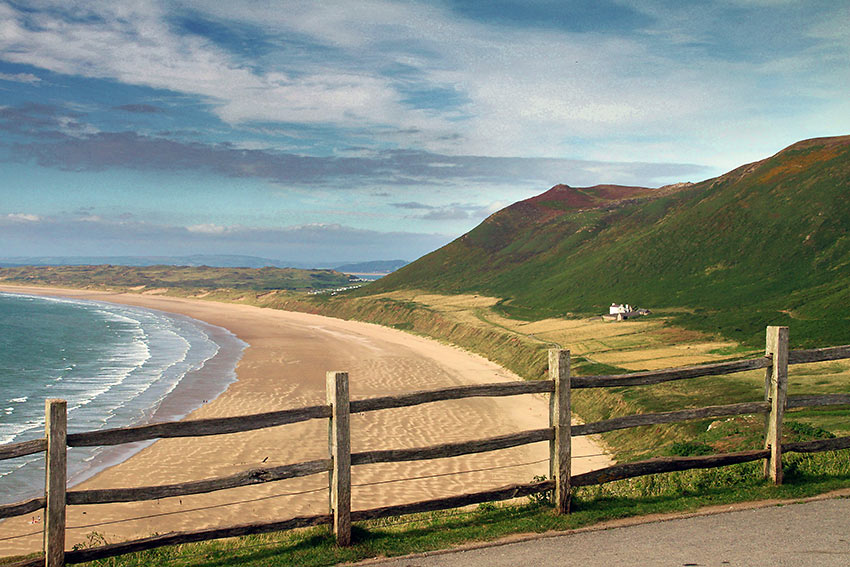 Spread across South West Wales, the Wales Coast Path showcases quaint small towns, and the remarkable land and seascapes which inspired Dylan. The Gower Peninsula features the fishing village of Mumbles and the stunning beach of Rhossili, where Dylan would camp and often walk the Gower cliffs. Two of his best loved short stories, 'Extraordinary Little Cough' and 'Who Do You Wish Was With Us?' are set in ethereal Rhossili. If you'd like to hike further, the 870 mile long Wales Coast Path spans the length of the Welsh coastline.
Origin of Polynesians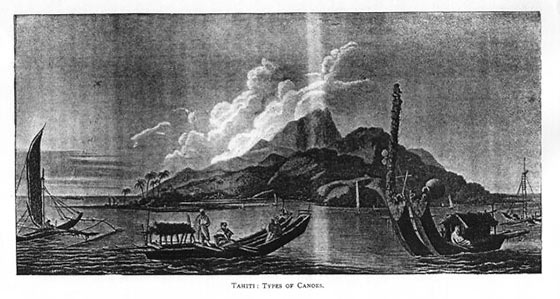 There is no definitive answer to the origin of Polynesian people, though everyone seems to offer an opinion. Many believe the Polynesian cultures descended from a single proto-culture established in the South Pacific by migrant Malayo-Polynesian people, while others point to the Easter Islands. Everyone seems to agree that these ingenious explorers were ultra-sophisticated sailors, with a highly complex navigational system based on the observation of the stars, ocean swells and flight patterns of birds. Their primary vessel was a 50 to 60 feet long canoe, consisting of two hulls, connected by lashed crossbeams. A precursor to the modern catamaran, the sails were made of matting drove. Long steering paddles enabled the mariners to keep it sailing on course. The canoes could accommodate roughly two dozen people, food supplies, livestock, and planting materials, essential for the long expeditions and the eventual founding of new island colonies. Like athletes they would go into vigorous training prior to voyages, even conditioning their bodies to deal with less food and water. — EB
10 of the Most Popular Topless Beaches Around the World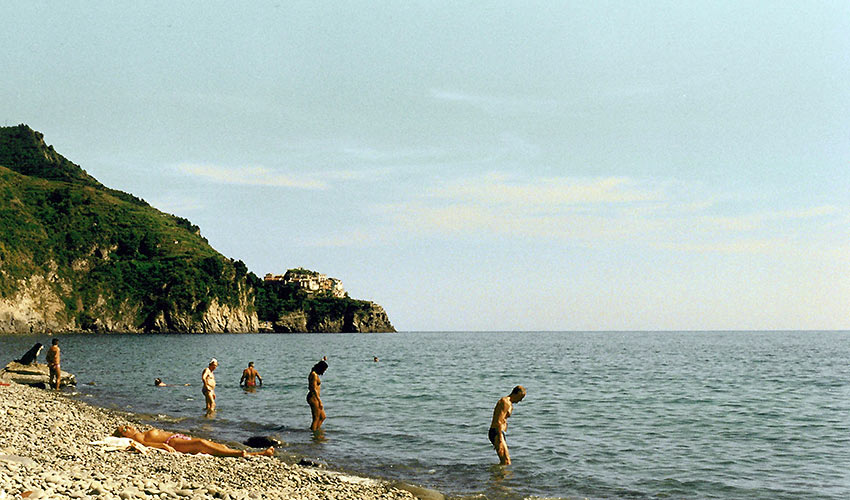 The most popular topless beaches are nice and well-kept, and mainly found over North America, the Caribbean Sea and in Europe. But, as most of us can assume, being at a topless beach definitely isn't for everybody. But here are the ten most exclusive topless beaches:
MORE
Pearl Hunting & Diving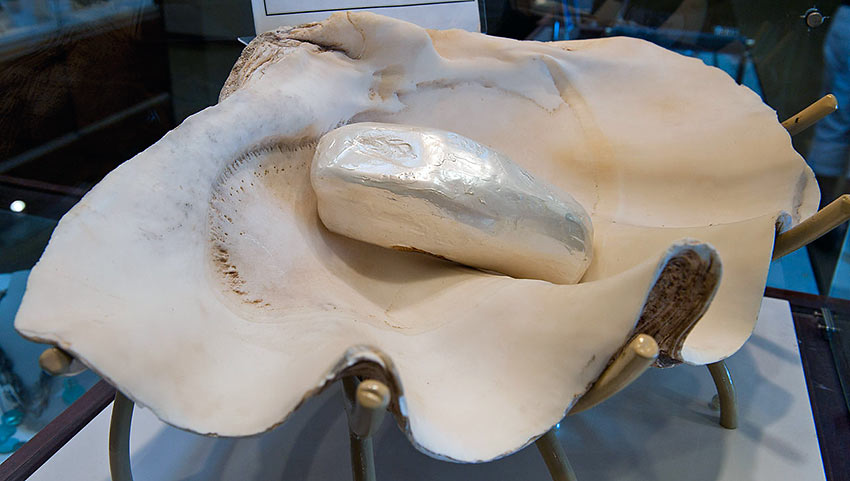 Pearl hunting, also known as pearling, is the activity of recovering pearls from wild molluscs, usually oysters or mussels, in the sea or fresh water. Pearl diving began in the 1850s on the northern and north-western coast of Australia, and started in the Torres Strait, off Far North Queensland in the 1870s.
Pearl hunting used to be prevalent in the Persian Gulf region and Japan. Pearl diving began in the 1850s on the northern and north-western coast of Australia, and started in the Torres Strait, off Far North Queensland in the 1870s.
MORE
Predicting the Future of Travel in 2040
Allianz Partners' Futurology Report Predicts Airline Passenger Numbers will Double, 'Faces' via Facial Pattern Recognition Systems Will Replace Passports and Boarding Passes
Courtesy Allianz Global Assistance
By the year 2040, international travel will be a faster, easier and more ecologically sustainable activity than ever before, according to a report commissioned by Allianz Partners to help prepare for the travel-related needs of their customers in the future. Allianz Partners is a world leader in B2B2C assistance and insurance solutions, delivering global protection and care, and offers dedicated travel insurance services through the Allianz Travel brand.
MORE