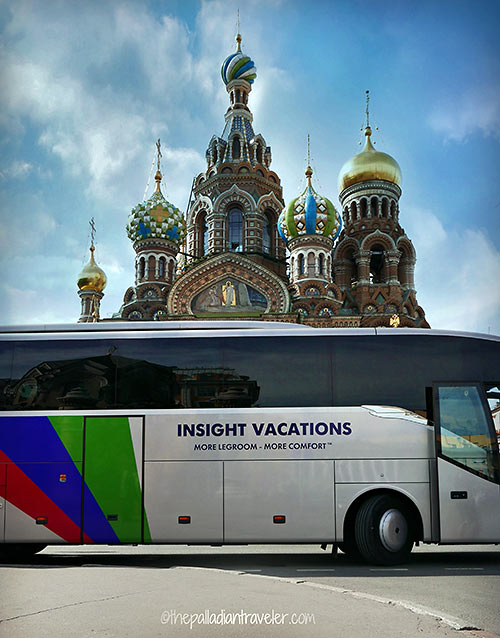 After this morning's relaxed start and tour of Peter and Paul Fortress, the birthplace of St. Petersburg, the Insight Vacations´ (Insight) motor coach, piloted by "Alexander the Great," makes a couple of whistle stops outside two of the city's most iconic houses of worship: The Church of Our Savior on the Spilt Blood and St. Issac's Cathedral. 
Our Savior on the Spilt Blood, with its striking edifice, is a memorial church that was built on the very spot where, in March 1881, Emperor Alexander II was assassinated — after six previously unsuccessful attempts — by a terrorist bomb that exploded while he was making his way back to the Winter Palace after presiding over a military parade.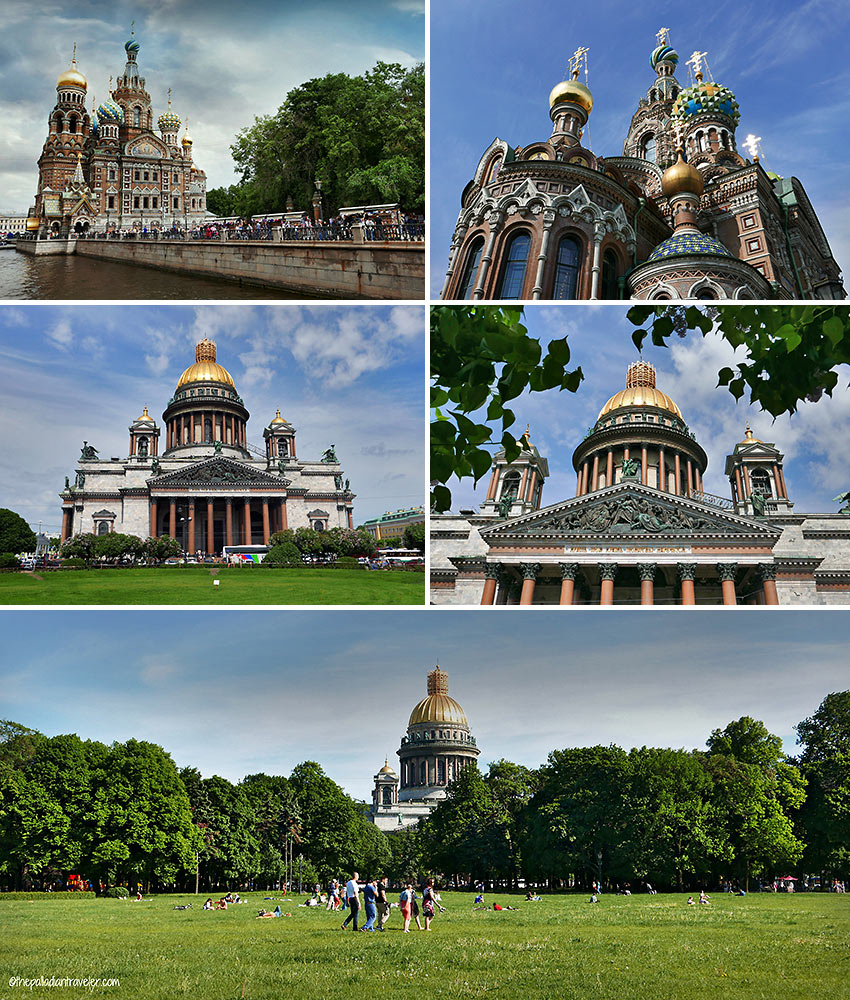 Construction of St. Issac's Cathedral, on the other hand, commenced without any blood shed prior to the first pine log pile being driven deep into the marshy soil. Designed by Auguste Montferrand, a French architect, the cathedral is a mammoth religious building at 10,000 square meters, crowned by a 25 meter gilded dome — the largest of its kind in the world — with an interior that can accommodate 14,000 standing worshipers and accented by vibrant green columns chiseled out of nearly 16 metric tons of Ural Mountain malachite.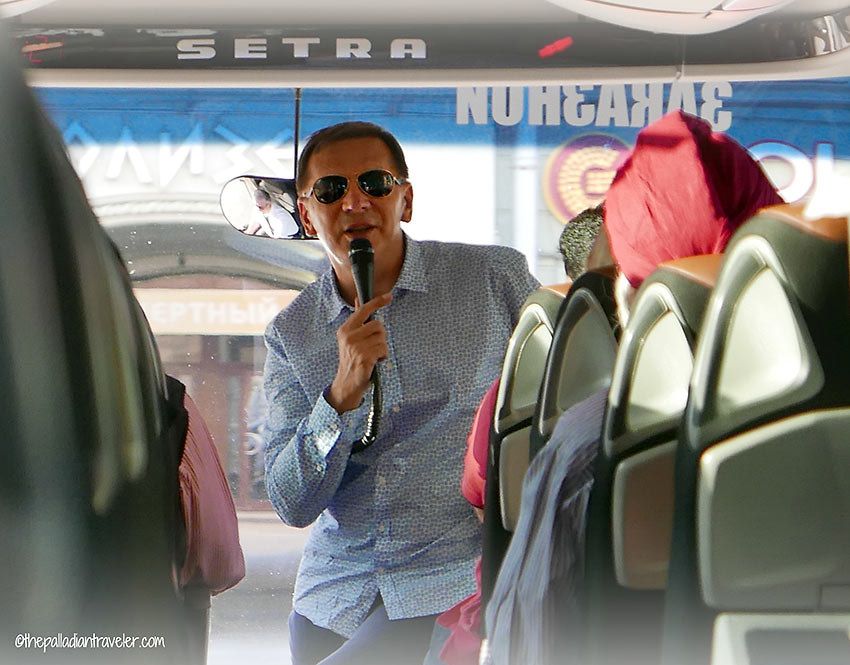 Gennady, Insight's GQ-worthy tour director-concierge, grants our party of 23 time off for lunch — and, perhaps, good behavior — to sample some regional fare around St. Issac's Square.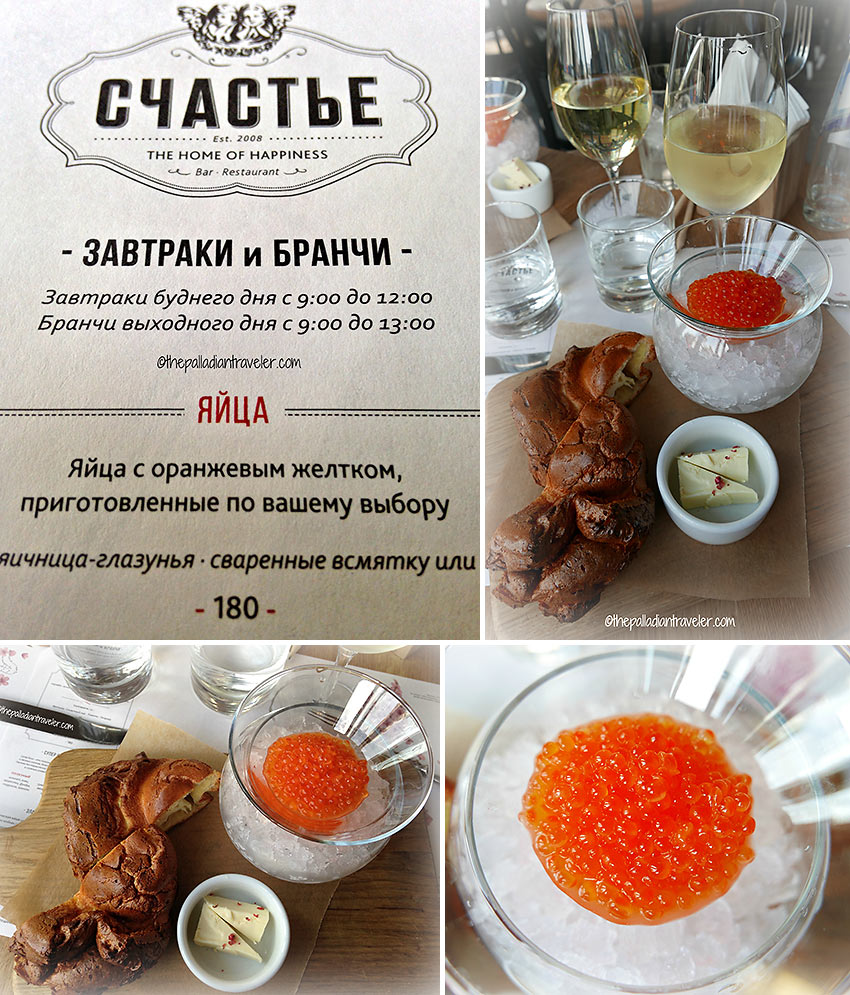 I´m off the clock for an hour, a guest photojournalist on Insight´s Easy Pace Russia journey, and I find the perfect spot to pick up the cutlery and my camera. Sitting right around the corner, in the shadows of St. Issac's along Malaya Morskaya St., is Schastye, or Home of Happiness, a chain of café-bakery bars that showcase an oversized, piping-hot Ukrainian cheese bun served alongside my fave Russian delicacy, red caviar. Need I say more.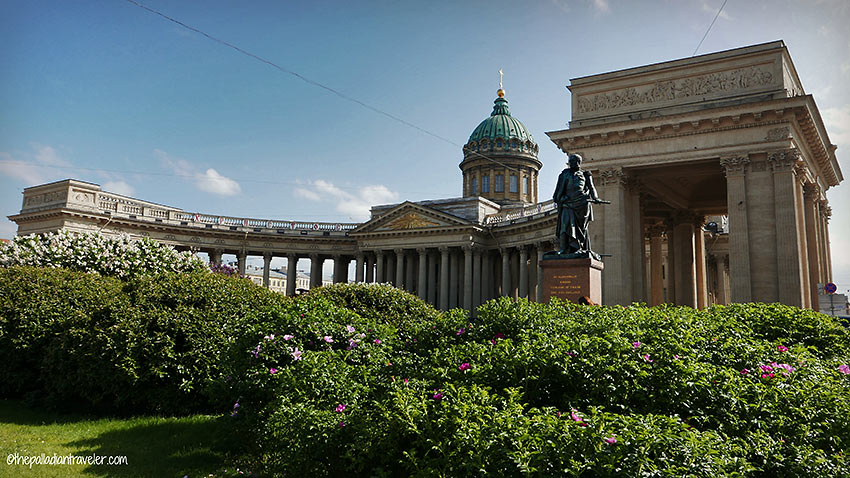 According to Gulya, Insight's local expert, "Peter I, the hands-on Tsar-turned-Emperor, left absolutely nothing to chance when he envisioned St. Petersburg." She adds, "Employing the very best architects and artisans of the day, not to mention the deep coffers of the Romanov family, he set out to create a city along the Baltic Sea to rival the well-established capitals of Western Europe."
And no other place in Greater St. Petersburg is more imperial, more spectacular, more over-the-top than the Great One's early 18th century summer palace: Peterhof.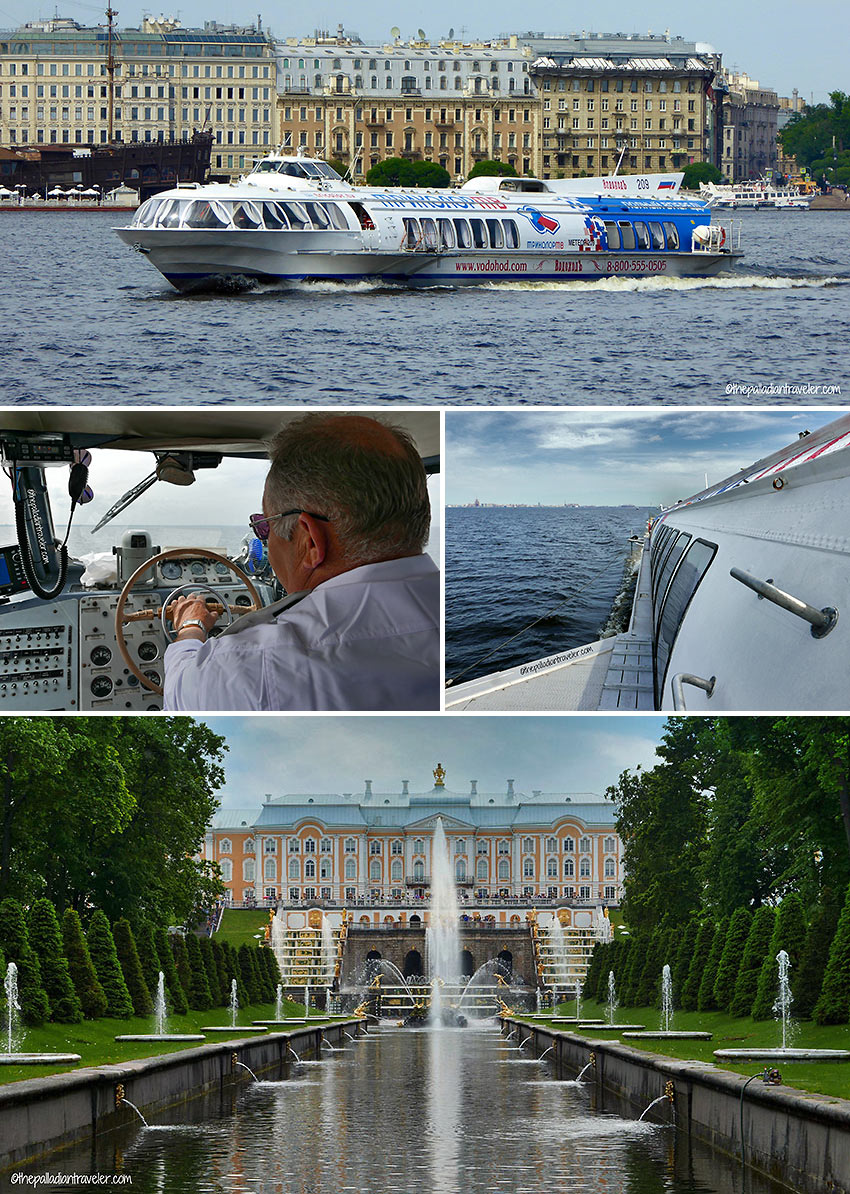 Most tour operators deliver their clients to Peterhof via motor coach, spending needless time in slow-moving traffic until finally reaching their destination. But, with Insight, our party of 23 is treated to a speedy and scenic hydrofoil ride across the Gulf of Finland — standard mode on the Easy Pace Russia itinerary — where we see Peterhof come into view well before we glide to a full stop, disembark on the pier and quickly enter the imperial grounds that were modeled after Versailles.
"It was Peter the Great's personal challenge to transform the gloomy northern landscape into a Russian Versailles," Gulya intones, "and he realized his dream, and then some, in just a decade."

Set among 1,000 hectares of land in the suburbs of St. Petersburg, Peterhof, a UNESCO World Heritage Site, is filled with well-manicured parks and gardens, numerous lakes and ponds, five palaces containing thousands of works of priceless paintings, sculptures and applied arts, and countless water features, like the Grand Cascade fronting the Great Palace, with its three waterfalls, 75 fountains and more than 200 bronze statues, bas-reliefs and other ornamentations.
Lens caps off, let's fill up our digital memory cards for family and friends back home.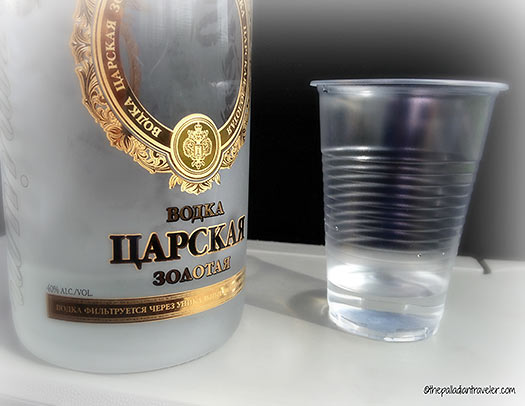 Camera batteries now spent and memory cards maxed, we board the Insight motor coach for the relaxed ride back into St. Petersburg proper aided by several shots of Mother Russia's favorite tipple, vodka, graciously offered and expertly poured by Gennady, Insight's tour director, concierge and, who knew, barista. Na zdorovye!
Go here for complete information on Insight's six itineraries to Russia, as well as more than 100 other premium and luxury-escorted routes around Europe, just click, or call toll-free (888) 680-1241, or contact your travel agent.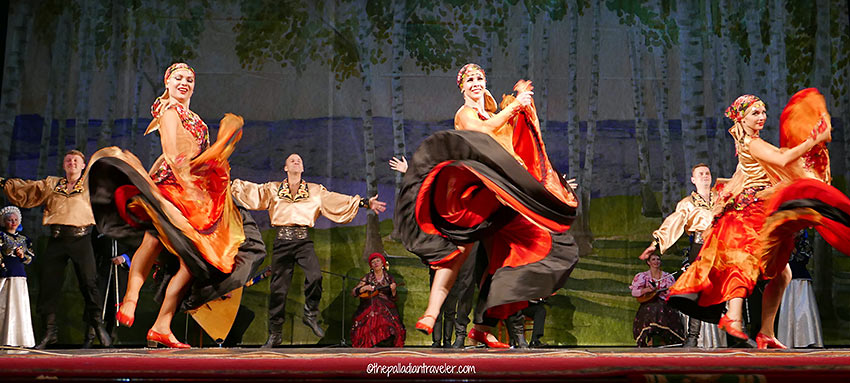 Care to join me for dinner and a show? Then I'll see you this evening when we'll dine on more traditional Russian fare and be entertained by a fab group of professional folk singers, dancers and musicians down at the Officers Assembly House in the heart of St. Petersburg. Did I mention that I scored front row seats?