First there's the fact of two million birds. Yes, two million. An equally astounding number is that the lake where they hang out is over one million years old. Then there are those names: Wilson's phalaropes and red necked phalaropes, Warbling Vireos and Sage Thrashers. Implausibly, they're the colorful appellations of just a few of the birds that inhabit Mono Lake.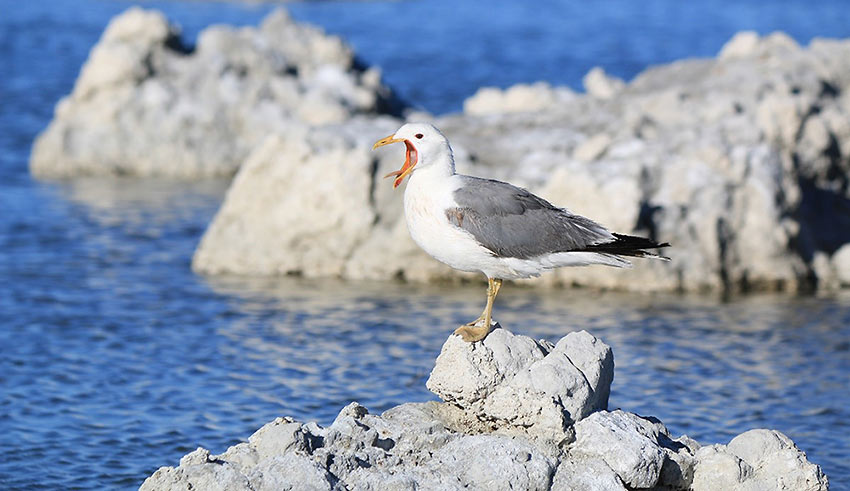 Located 13 miles east of Yosemite National Park, and near the town of Lee Vining on California  Highway 395, Mono Lake is also the stop over point, so a local historian told me, "for between one and two million birds that rest at Mono Lake each year." Fascinated by this fact, I discovered that this remarkable and to me at least, strange lake, is one of the best places for those who are captivated by all things related to birds. So if that's your passion, you'll be in bird heaven here. In fact the Western Hemisphere Shorebird Reserve Network has recognized its international importance as a major location for migratory birds to rest and have a meal.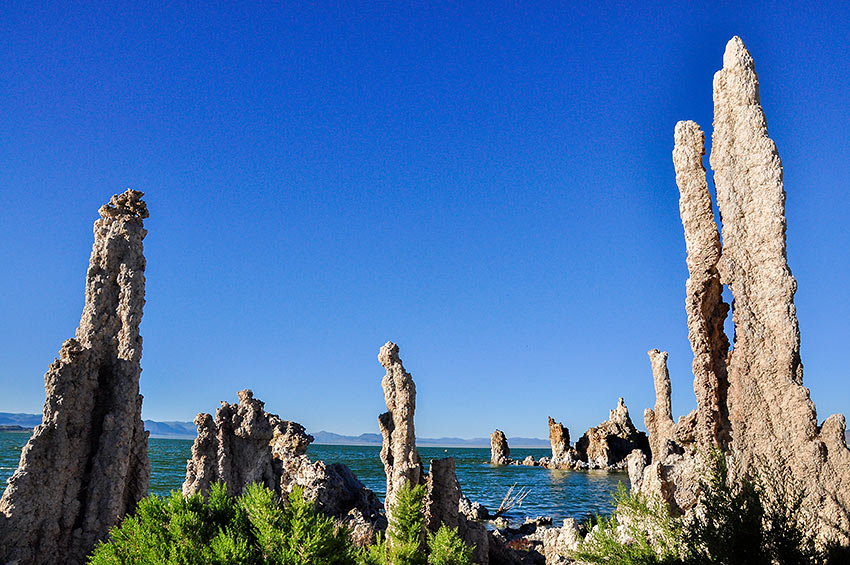 As a photographer I was spellbound by the calcium-carbonate spires and weird looking knobs that have formed on Mono Lake, and are known as "Tufa Towers." As I gazed out in silent wonder at this inexplicable assemblage of nature at her oddest or finest (depending on your point of view) a local inhabitant proudly told me the lake covers an area of 65 miles, so you can see all those birds have plenty of room for their R&R.
Even though my birth took place countless years later, I wish I'd been present at the inauguration of Stephenson's Rocket Engine in England in 1829. I've always found trains intriguing, especially the complex and intricate mechanisms of steam engines and their wheels, pistons and rods, and how they're all designed to work in unison. Knowing this fact, and soon after arriving in colorful California many moons ago, a good friend told me about the Skunk train. Well, it just so happened that the previous day I'd had the misfortune to see and smell my first skunk – and related fragrances. So you can imagine how surprised I was to hear about a train called, yes, the Skunk Train.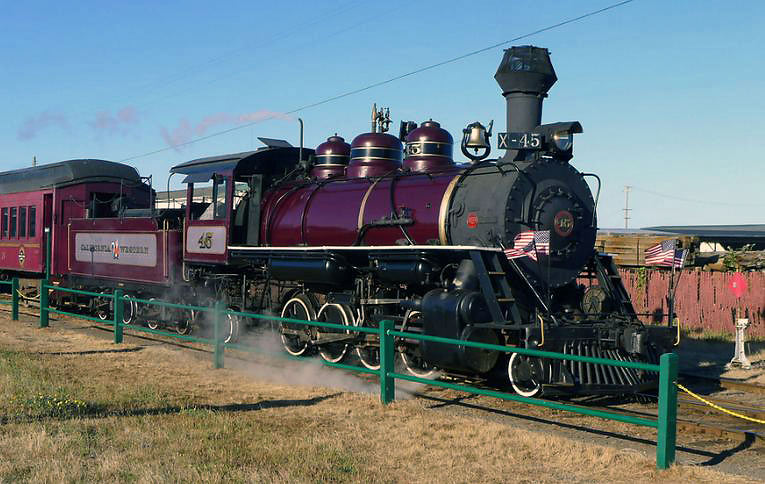 In three words "it's marvelously magical." The Fort Bragg and Willets, California location is right out of what I'd call a "warm, woodsy fairytale," because this heritage railroad runs steam and diesel powered trains along 40 miles of track that meanders through glorious Redwood forests. Even more magical for someone like me who grew up in England where odd, offbeat names for tourist attractions are the norm, the Skunk train goes along something called Pudding Creek and the Noyo River.
Photographers and "other passengers" will love the fact that during this relaxing and super scenic trip, you'll cross some 30 bridges and trestles (if I counted correctly) and go through two terrific deep mountain tunnels. If you long for a unique railroad experience, enjoy a ride on the Skunk Train.