If you're no fan of crowds, traveling after Labor Day makes a lot of sense. Kids are back in school and the noisy throngs that queued up for popular restaurants and attractions have thinned. No wonder some herald it as the start of "couples season," that all-too-brief vacation period between the start of the school year and Thanksgiving.
Consider Kennebunkport, Maine for your fall getaway. Less than 30 miles from Portland, this coastal town has been welcoming arrivals for generations.
Best of all, you can stay longer for less by taking advantage of three-nights-for-the-price-of-two deals at several of the state's best hotels.
Kennebunkport Calls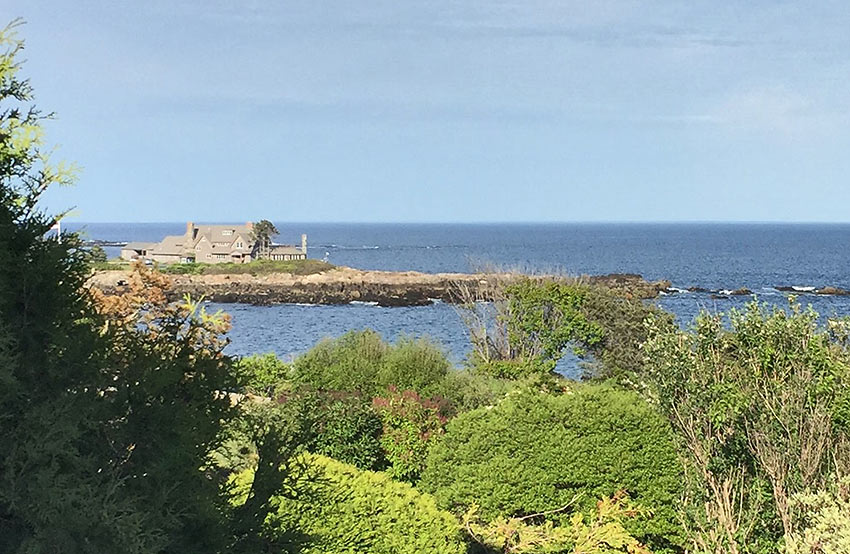 The best known of the local families are the Bushes. George and Barbara built a sprawling family compound on a piece of land that stretches into the Atlantic Ocean. However, unless you're expecting an invitation from the 41st president and his wife, you will need a place to stay.
The destination's best lodgings belong to the Kennebunkport Resort Collection, where if you stay two midweek (Sunday-Thursday) nights after Labor Day, the third night is free. The package includes complimentary breakfast each morning.
In the Center of It All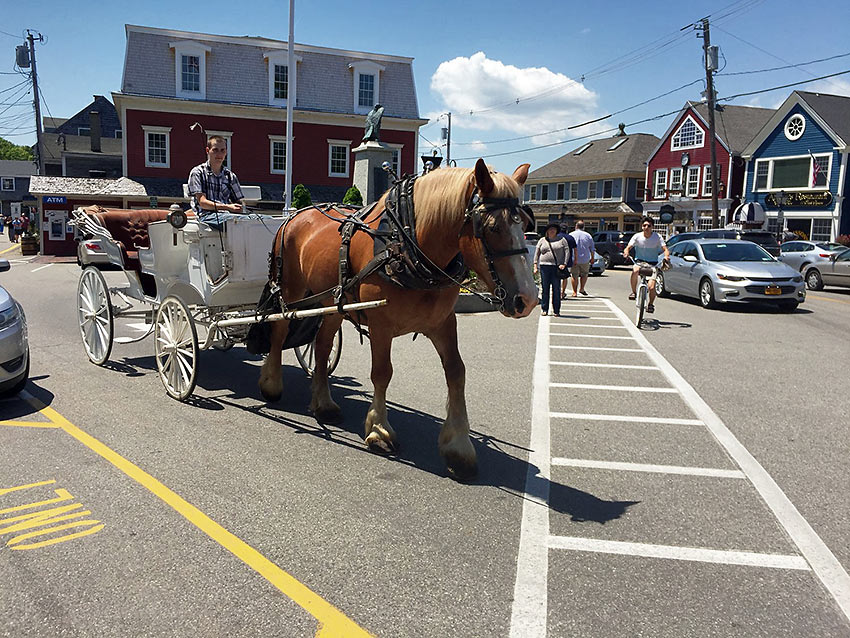 Kennebunkport is small and walkable, with a diverse selection of shops and restaurants. Like to shop? You'll find stores selling crafts, tons of T-shirts, toys for both dogs and humans, and edibles. Our favorite purchase was a sweet blueberry spread with no added sugar.
If you want to see this maritime town the old-fashioned way, horse-and-carriage rides are available and kinda romantic, especially when you have a warm blanket to protect you from autumn's chill.
Local Lodging and a Good Deal More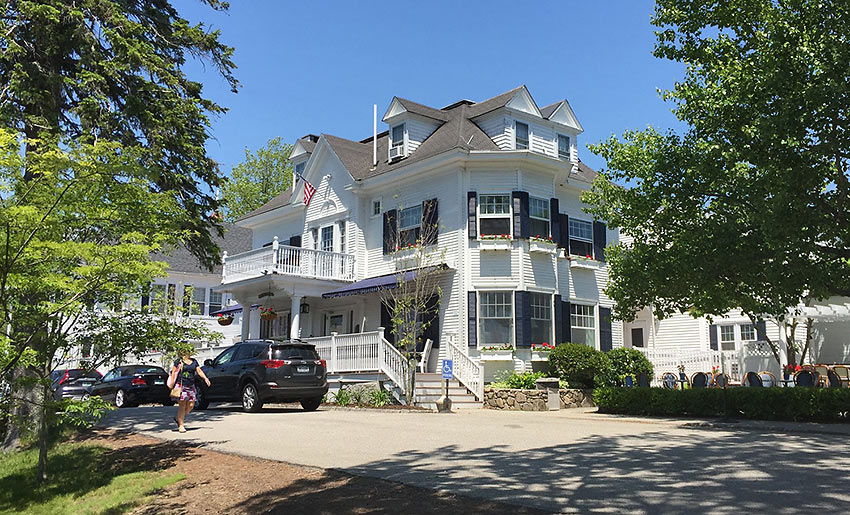 Kennebunkport accommodations range from an historic house to an ocean-view inn to a luxe beach club.
Closest to town, the Kennebunkport Inn, once a tea merchant's mansion, has stood overlooking Dock Square since 1899. Its cozy atmosphere pays homage to the Inn's nautical past. Foodies with a taste for seafood and tasty cocktails enjoy The Burleigh restaurant inside.
As the Inn is a member of the Kennebunkport Resort Collection, you can stay two midweek (Sunday-Thursday) nights and get the third night free as well as breakfast each morning. Nightly rates start at $99 through December 28, 2017.
Cape Escape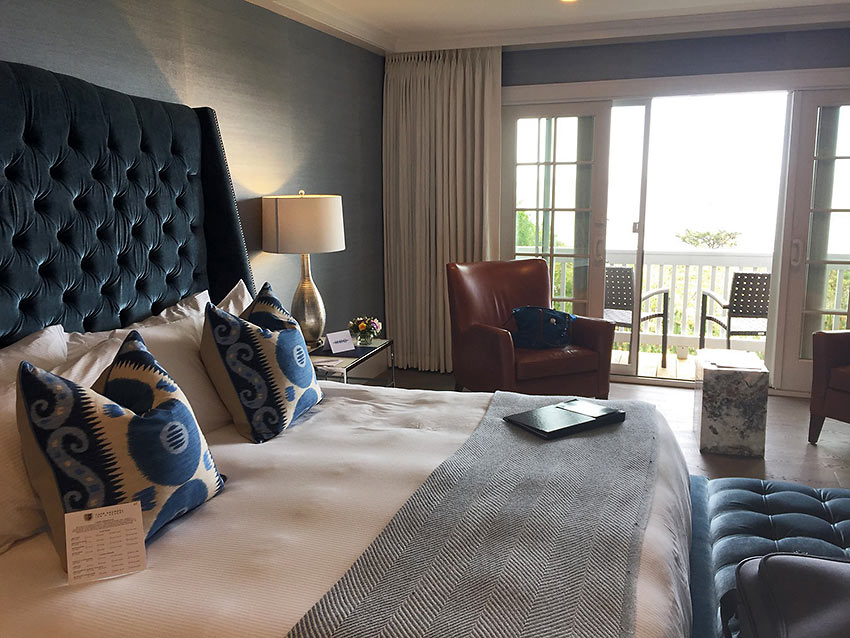 Two miles from the center of town, Cape Arundel Inn & Resort is so close to the Atlantic that the ocean will be your lullaby. Its 31 guest rooms are scattered around the property. Some are in the Main House, an updated 19th century Victorian mansion on Ocean Avenue. Others are in the Club House, tucked away on 15 wooded acres.
Rockbound Bungalow units are comfort personified. Rooms are decorated in soothing blues and grays. King-size beds with a quilted velvet headboard are sheathed in Frette linens. And the necessity of life, wi-fi, is complementary. Our room also had a gas fireplace and 27" TV, its diminutive size perhaps an admonition to pay more attention to each other.
The room's French doors lead to an ocean-view balcony overlooking a small lawn and the Atlantic beyond. From your deck, the George and Barbara Bush compound is visible. Rates start at $129 per night and the three-for-two offer with free breakfasts is valid through December 28, 2017.
By the Beach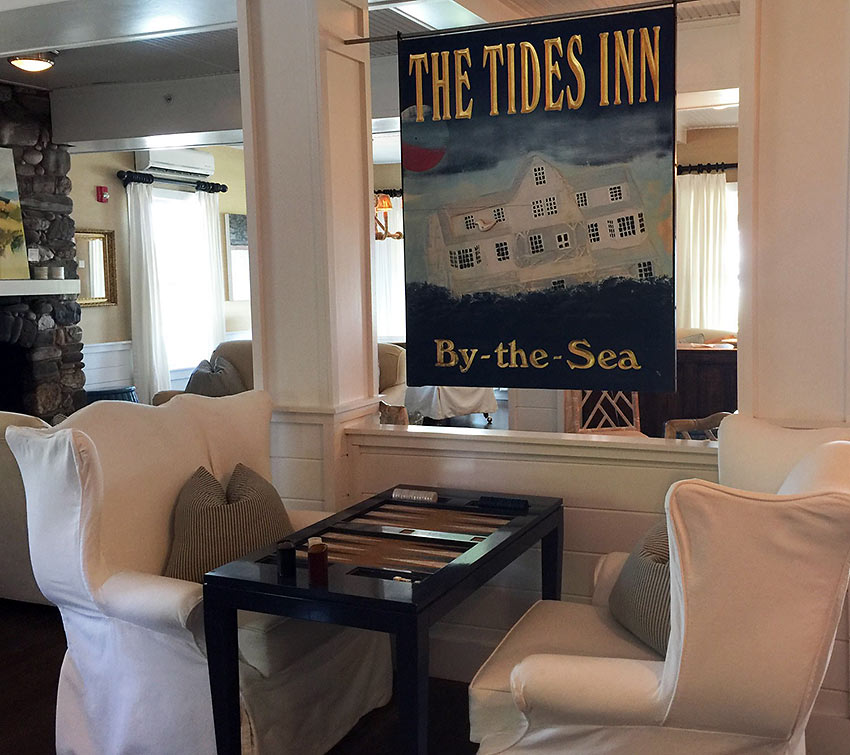 For most of the year it's too cold to swim in the ocean this far north, yet couples who adore the shore still can choose a sophisticated beachfront resort, frolic in the sand across the street and eat well.
The Tides Beach Club personifies seaside chic and features the island's most luxurious rooms (two suites feature Jonathan Adler designs). There's also a vibrant bar and restaurant. Rates at the three-nights-for-two price start at $219 daily through October 28, 2017.
Perfect Poké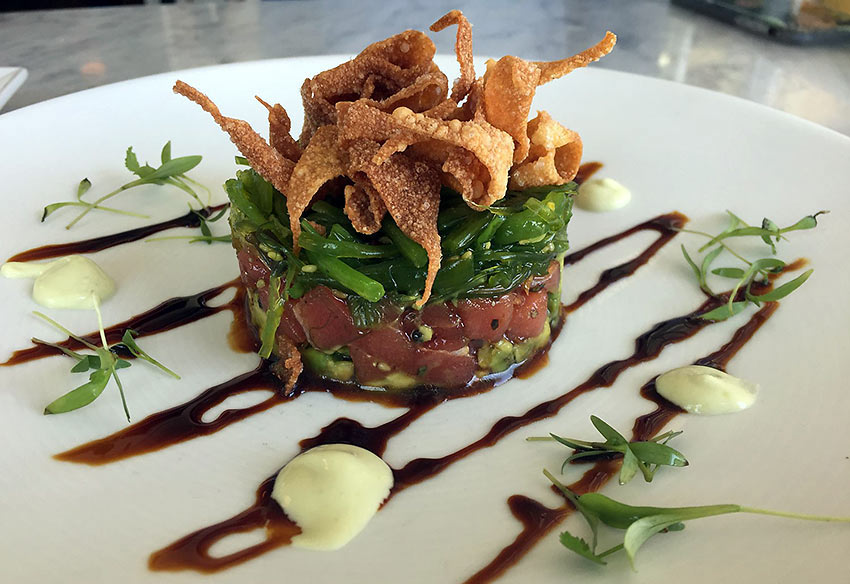 Although you can certainly savor a lobster roll in the restaurant at the Tides Beach Club, you may want to try something more creative — and that applies to its dining as well as cocktail selections.
One of the most inspired offerings is a scrumptious tuna poké in the round. Layered and flavored with avocado, wakame, soy and wasabi aioli, it's topped with fried wonton slices. It's the kind of dish everyone ought to share, but no one wants to.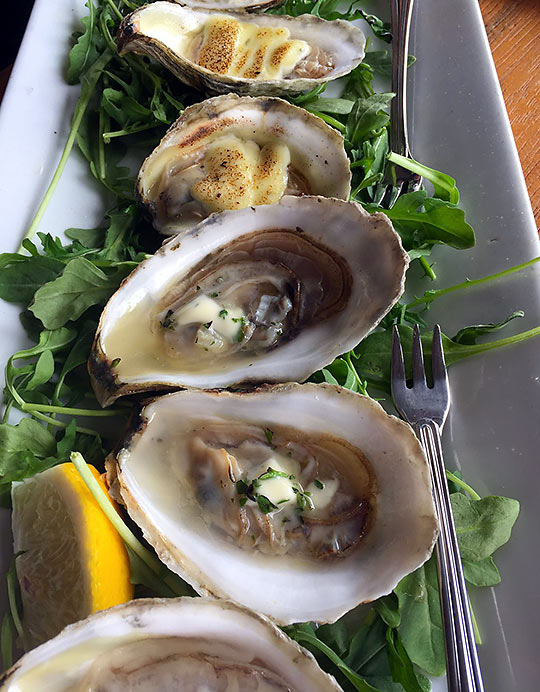 Something Else That's Fishy
Another terrific place to savor the Atlantic's bounty is David's KPT restaurant in the center of town. Choose a table overlooking the marina from the enclosed deck, and prepare to be delighted.
While you await your main course, garlic knots will be delivered. Tasty as they are, resist! More goodness awaits.
Split a lobster roll on a buttery toasted bun perhaps, and then indulge in the smoky mac and cheese, adding lobster… it's Maine, after all. If there's room for dessert, choose anything with a tint of blueberry.
This 200-seat restaurant is part of The Boathouse Waterfront Hotel, steps from Dock Square. The three-for-two night lodging deal is in effect and rates through December 28, 2017 start at $109 per night.
More Maine Meals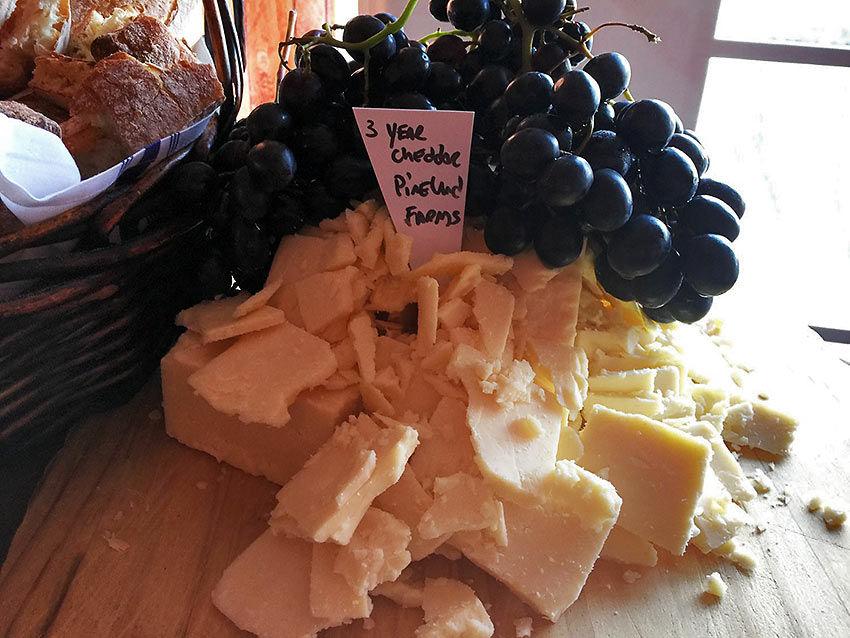 No trip to Kennebunkport is complete without sampling a few of its restaurants and local specialties. There are so many that it's worth sticking around for an extra day.
Delight in blueberry pancakes, lobster in all forms, blueberry smoothies, corn chowder, cheddar cheese, blueberry pie, oysters and other species drawn from nearby waters.
The seafood and local products are such high quality that the best preparations are often the simplest.
Dining Room with a View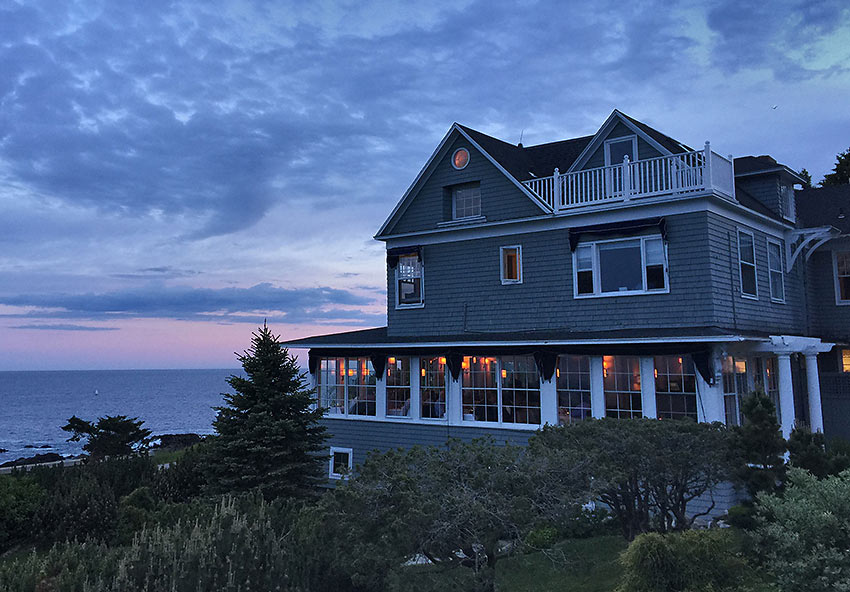 What's a trip to Kennebunkport without a romantic dinner at a table for two? If you like elaborate creations, you'll enjoy dinner at Ocean restaurant in Cape Arundel Inn.
A table by the window is the perfect place to watch the ocean as dusk turns to night. Return to Ocean in the morning for a satisfying complimentary breakfast cooked to your specifications and spend another day savoring this charming village by the sea.
For more information or reservations, visit Kennebunkport Resort Collection or phone (800) 573-7186.