A lady was walking past a pet store when a parrot said, "Hey lady! You're really ugly!"
Raoul's 2 Cents
Humble Beginnings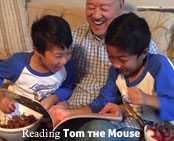 Before anything else, I really want to thank many of you who bought Tom the Mouse last week. I hope you enjoyed it. When I shared the book with my grand kids last Friday, we had so much fun. They laughed at the word "Ewww!" and mimicked animal sounds. The 2 boys were so competitive searching for the hidden images that I had a hard time finishing the story. They really loved it and I had to read it over a few times. It's a good thing it isn't a thick book. They still haven't found all the hidden names and pictures. CLICK HERE and help make the book a success! They can't wait for the next book. Next book? Is this the humble beginning of something big?
Let's talk about humble beginnings. You know you live in Los Angeles when you have colorful breakfast friends like A.D.. A.D. is a bald Egyptian marketing executive/violinist. Every time I see him I think of Jennifer Lopez. No, he doesn't look like J.Lo. He just reminds me of his compelling narrative concerning J.Lo's humble beginning. He met her when he was having dinner with a movie executive in a Mexican restaurant in New York. Jennifer was a part time waitress, dancer, singer and actress who caught their eye. His friend asked Jennifer to audition for an upcoming movie and handed her a $100 bill to buy an appropriate dress. Jennifer cried with joy because she needed to buy a dress for a family gathering. She was so poor she didn't own a car and took the subway. That encounter led to J.Lo's big break starring as the lead role in the movie Selena.
Somewhere in A.D.'s yarn, he told me of his brother-in-law who did charity dental work on certain days of the week. Mr. and Mrs. Lopez were an elderly couple who availed of the charity work. The dentist didn't realize they were the parents of J.Lo. One day he received an invitation to a Pasadena restaurant for a family event by the Lopezes. A.D.came along. They didn't know it was a celebrity event. They were picked up by a limo and they sat beside a familiar face. "Excuse me sir," A.D. said, "but you look like Clint Eastwood." Of course, it turned out to BE Clint and his family. He also met J.Lo's (then) fiance — Ben Afleck. Later, A.D.'s bro-in-law became J.Lo's dentist. She had 4 sessions of teeth whitening that cost her $4k a pop. Sadly, diva rumors abound that fame has gotten to J.Lo's head. Despite her success there is a sadness that has follwed her. I think she's with husband No.5 … but who's counting?
Yesterday I heard a sermon from a local pastor whose sister-in-law was a flight stewardess in TWA. Barbara Streisand and her entourage boarded the first class section one day. The stewardess approached Miss Streisand and asked if she cared for anything to drink. Barbara didn't acknowledge her presence and glanced outside the window. One of her aids rushed to Barbara's rescue and reprimanded the stewardess: "No one is supposed to talk to Miss Streisand."  This incident corroborates a similar story about her and other actors from my bro-in-law who once was a standby fireman in charge of fire safety during movie shootings with pyrotechnics. It's so sad that when many reach a certain level in society, many somehow transform into total jerks.
Where do YOU stand in society? Up there with the people who "made it?" or are you among the "wanna-bes?" Rich or poor,  you can still be a jerk.
Are you of humble beginnings?
Are you of lofty pasts?
Either way, you have a choice
to show compassion
or to be an #ss.
TGIF people!
"Listen, my dear brothers and sisters: Has not God chosen those who are poor in the eyes of the world to be rich in faith and to inherit the kingdom he promised those who love him?"
— James 2:5
Joke of the week
Pet Shop Incident
Shared by Greg of Diamond Bar, CA

Videos of the week

Pasta-Eating Contest
Sent by Tom of Pasadena, CA
This is no ordinary pasta-eating contest. It's a battle between a man and his dog. It's not important who won but how the contest was played.

Coach Lou Holtz's Inspirational Speech
Sent by Heather of Whittier, CA
Lou said he was born with a silver spoon but it isn't what you think. Quite an entertainer, this coach. Words of wisdom delivered with conviction and heart.
Don's Puns
From Don's collection of puns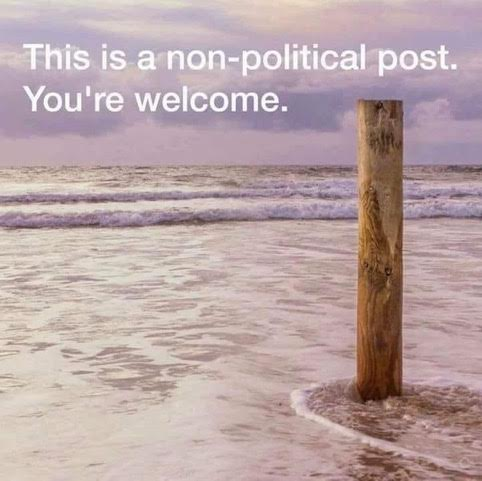 Parting Shot
Thanks to Don of Kelowna, B.C. who shared this photo