Capital of Carribean Cuisine
From the shaded balcony of the elegant Coral Stone Club, the brilliant green of towering palms waving in the offshore breeze and the soothing rush of foamy sea swirling onto the shores of Seven Mile Beach form a dramatic backdrop to a preeminent Grand Cayman dining excursion.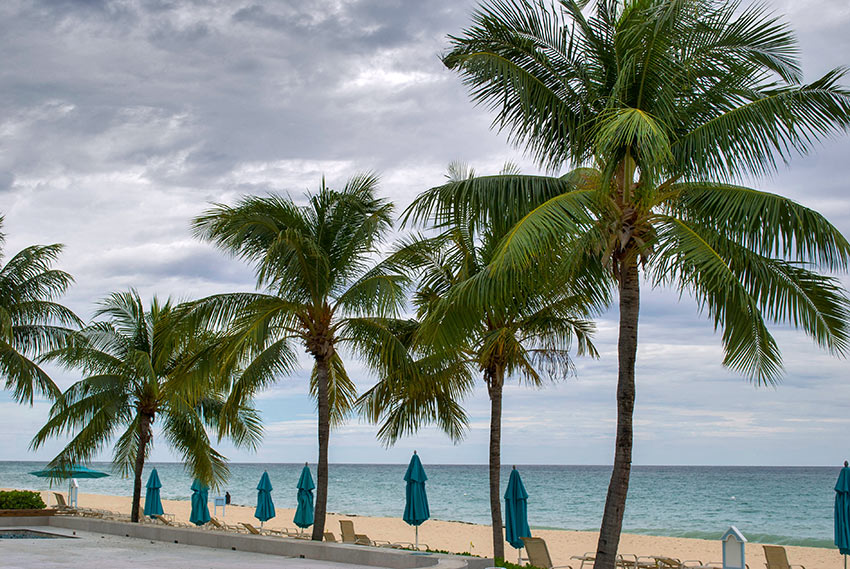 The little island tucked away in the Caribbean, touched by British Royalty though no more than a tiny spec on the map, has collected an astonishing medley of chefs and cooks who landed here from all parts of the globe. They each bring to the island a repertoire of innovative expertise and by freely sharing their traditional cultural skills each has contributed to the creative culinary blend tabbed Grand Cayman Island Cuisine.
Cleverly integrated into the island's dining scene are tangy spices from India and Thailand, Jamaican Jerk seasonings, French techniques, and other world-wide inspirations, while chefs cull coconuts, plantains, yams, bananas, mangoes, sweet potatoes, peppers, and citrus from local farmers and the best of the sea from resident fishermen.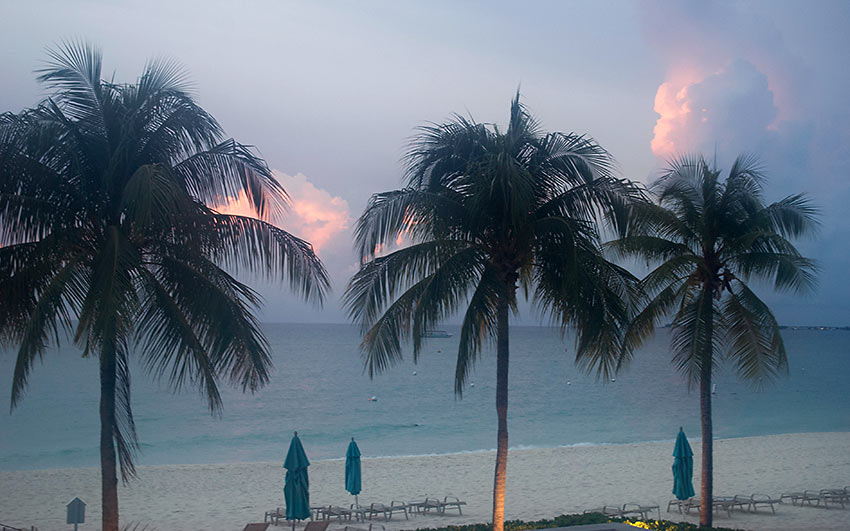 Seven Mile Beach, distinguished among the Caribbean's supreme stretches of soft coral sand, worked like a huge magnet to attract an array of restaurants and hotels that have lined up on or near its shores like lofty sentinels on guard, with the nicely furnished three-bedroom Coral Stone Club as the sergeant-at-arms. Guests booking one of the 29 available condos are surrounded by an incredible selection of dining opportunities with award-winning chefs eager to share their finesse.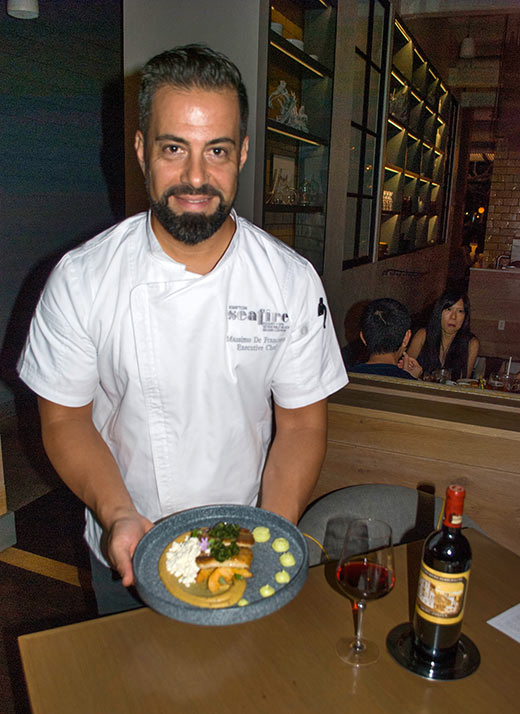 Toronto-born Executive Chef Massimo Defrancesca was involved in Kimpton's first-ever International destination, contributing his expertise to the design and layout of the hotel's Seafire Resort & Spa kitchen. Carrying a travel-tattered suitcase and building an esteemed resume, Defrancesca worked in 16 cities in three different countries, and lived in 18 homes, before landing in Grand Cayman. "Grand Cayman and the Caribbean set my palate and activated my senses," he explained. "It's an incredible melting pot with some of the best chefs in the Caribbean. I have 30 different nationalities in the kitchen and we frequently exchange ideas. We utilized our Sous Chef's mother's Italian bread recipe, and we're always considering spices used in other cultures."  Defrancesca and his team have captured the expression of Grand Cayman fine dining with their diverse menu, an enormous wine list, and an exceptional flat-top seared red snapper served Spanish-style with avocado, a sprinkle of feta cheese, and scallion salsa.  Visit Seafire Resort & Spa.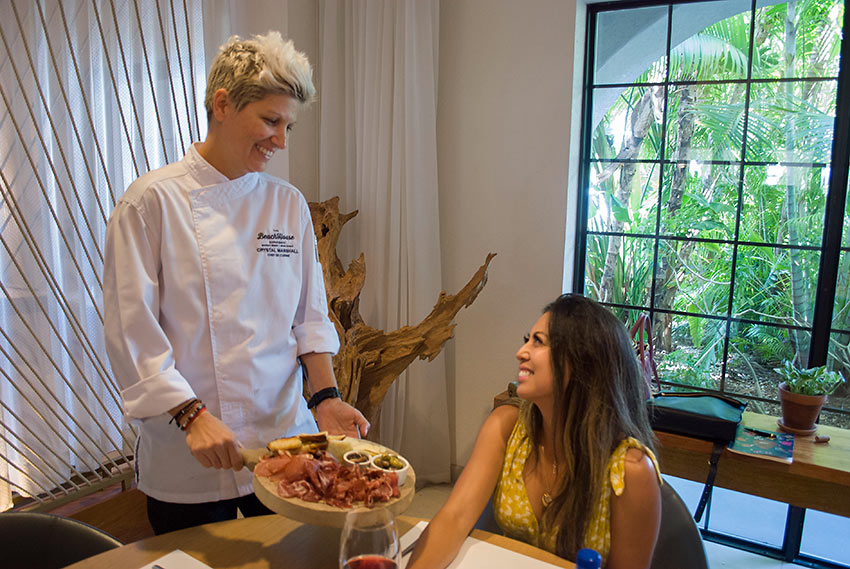 Crystal Marshall, Chef De Cuisine, Grand Cayman Marriott Beach Resort, is a passionate, articulate, and rising Grand Cayman star ecstatically following her heart into the kitchen. Marshall is making colossal strides with her contagious joy of life and overall love of gastronomy. Standing in Marriott's stylish Anchor & Den restaurant which Marshall oversees she said, "I'm a farm gal! I was born in Saskatchewan, Canada where both of my grandparents had farms near small rural towns. I credit my culinary inspiration and skills to my aunt on my father's side who taught me home-style Ukrainian cuisine. I grew up old school with farm-fresh natural foods. I love to smoke fish and meat: it brings out the natural flavors." Gazing at the busy restaurant, "We're working with chefs from throughout the world. The Indians know how to manipulate an explosion of flavors; they throw things into the pot you would never think to use." With Marshall at the helm, Anchor & Den offers an admirable Sushi Bar and a changing menu influenced by kitchens world-wide.
Vigorous Grub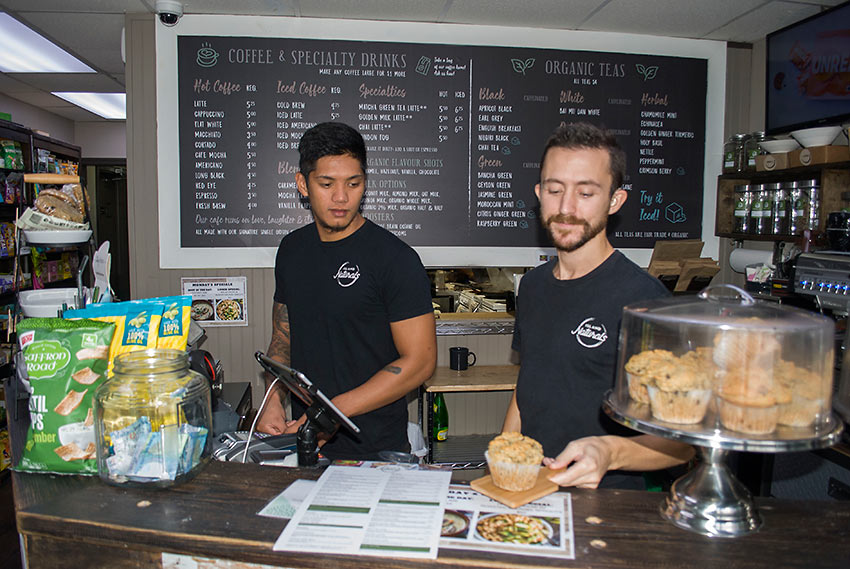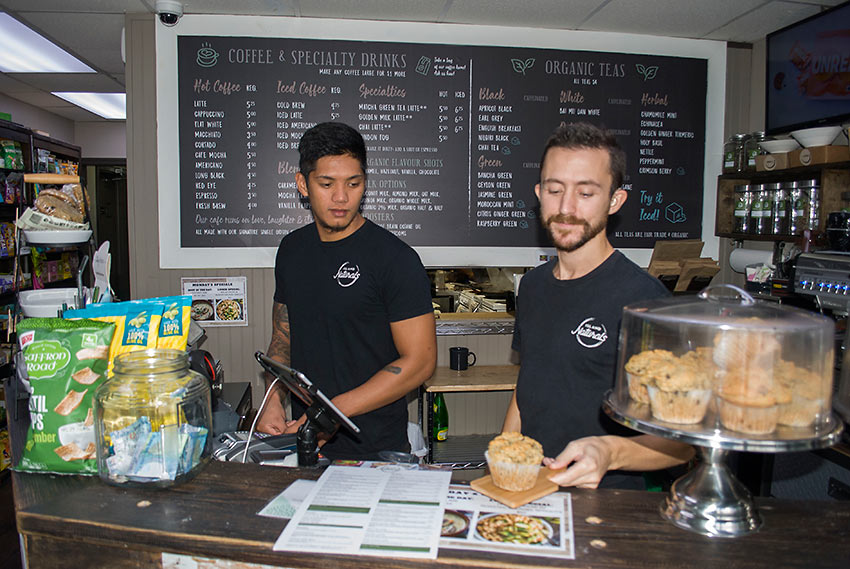 At Island Naturals Café the island's feel-good dining spot, just walking in the door brings that "all is well" feeling and starts vegan taste buds jumping for joy. Health reigns in Coconut Plaza on West Bay Road where fit clientele, muscles rippling, claim Island Naturals has the best Brazilian coffee in town. A changing but always vegan breakfast, lunch, and dinner menu includes all natural breakfast wraps, 16 smoothies for quick energy, a chipotle rose pasta, and a succulent coconut lime soup, all perfect for taking out to enjoy anywhere on the island. Visit Island Naturals Café.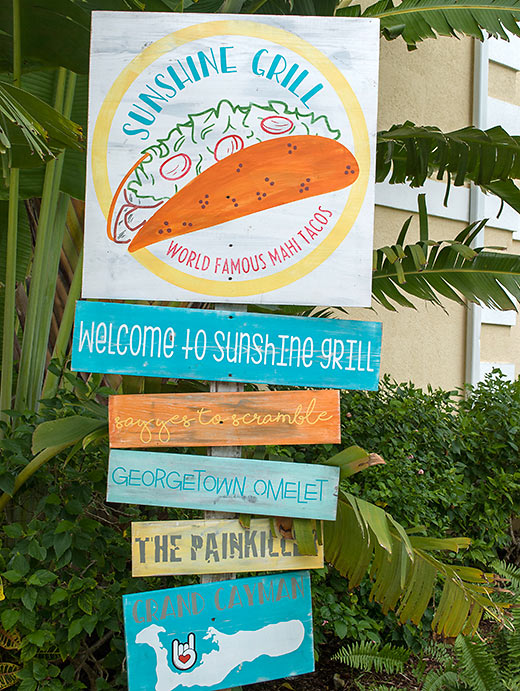 Executive Chef Danny Flanagan's Sunshine Grill is home to an island favorite backed with a stack of awards. The grilled Mahi Mahi fish taco, bursting with flavor, layered with tomatoes, creamy and lightly spicy havarti cheese, strips of cabbage, cilantro, green onions, abundant yogurt and avocado sauces, served with a sweet Thai chili dipping sauce and paired with homemade coleslaw or Cuban black beans, is requested throughout the day. The casual room, large ceiling fans whirling, is packed with eager diners and servers who love their job. Flanagan who worked in Denver, and enjoys cooking seafood and barbeque said, "It's a small island so it's a lot of planning on all ends. It's farm to table and I do love and thrive on the challenge of cooking on an island."  Visit The Sunshine Grill Grand Cayman.
Plantation Style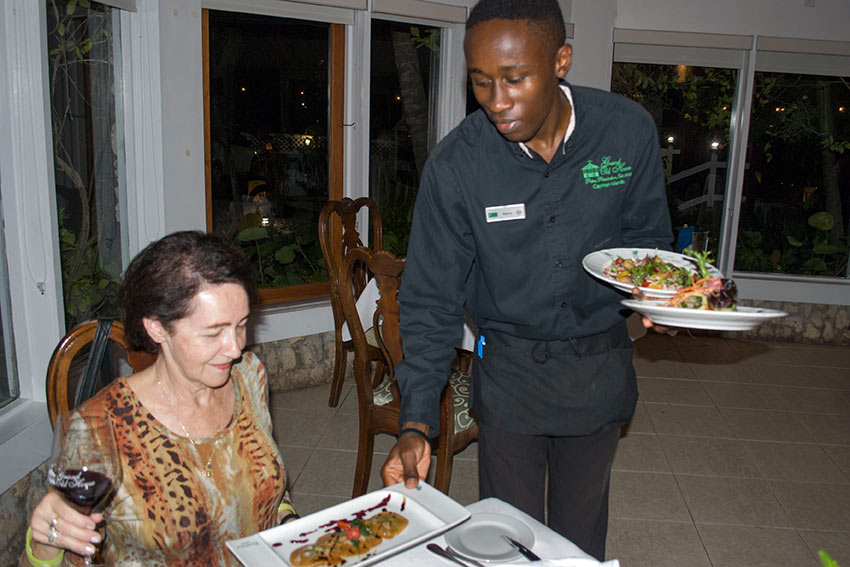 Sous Chef Chamara Jeewantha, 40, born and raised in Sri Lanka, began cooking professionally at age 20, attended culinary school in Colombo, worked in 5-star hotels in Dubai, and in 2013 settled in the kitchen of the Grand Old House. The historic restaurant, a cherished Cayman treasure, has retained its original 1908 plantation character with notable photos throughout and a warm feeling that someone is watching over you. Diners take pleasure in a large patio where they can watch the sea spray large tongues of foam high into the air. At the oldest operating restaurant on the island, one that boasts a 72-page wine list, one of the largest in the Caribbean, Chef Jeewantha and Executive Chef Thushara Siriwaradana are creating award-winning entrees. Flavor rules with Coconut Shrimp, Ceviche, Tempura Lobster, Fried Brie Cheese Tapas, and a rich culinary tradition culled from the sea. Visit Grand Old House.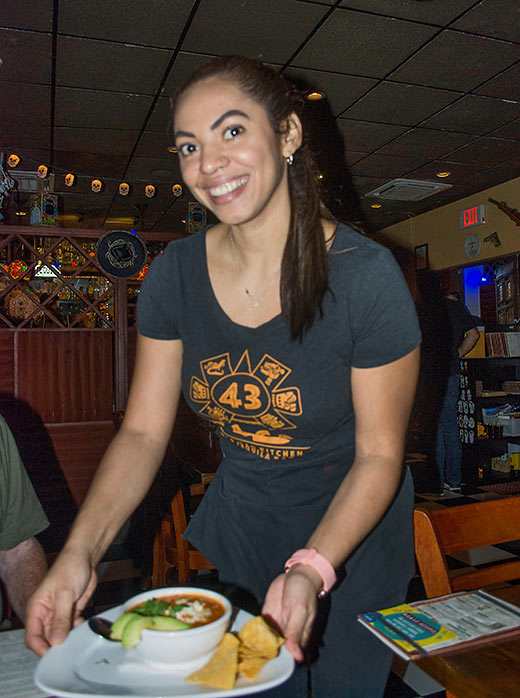 Viva Mexico
43 Casa has been plucked straight out of La Condesa, Mexico City. Although Mariachis were nowhere to be found, the inspired cuisine with its rich culinary tradition brings a line of guests to wait patiently for a table, a taste from one of 100 tequilas, and a platter of grilled Mexico City Street Corn Tortillas brushed with garlic and chili aioli, and sprinkled with finely grated Cotija cheese. The Southern Mexico Guacamole, an award-winner, is prepared with local mango, red pepper, a squeeze of lime, and Serrano chili. Marinated Caribbean Shrimp, a Trio of Ceviche, and a luscious Mexican Style salad designed with spiced pepitas, roasted peppers, chunks of avocado, arugula, jicama, and a memorable dressing of honey, chipotle and lime, that guests would like to capture in a bottle and take home, round out the menu. Visit 43 Casa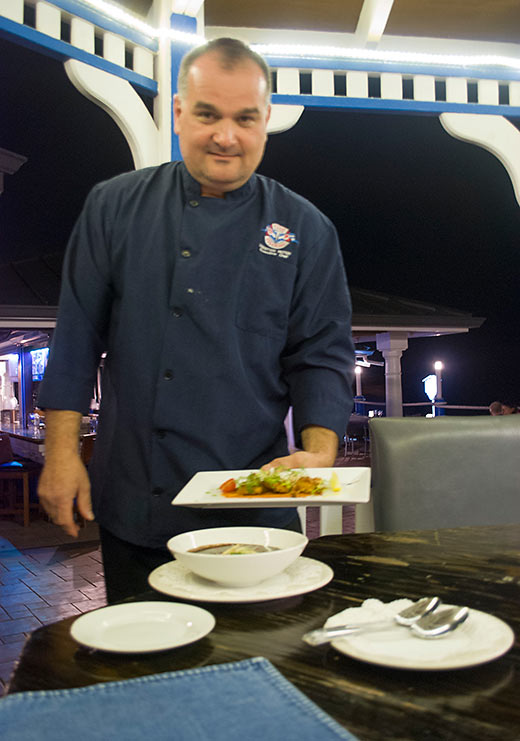 A Tasty Escape
Executive Chef Christian Reiter has established The Wharf Restaurant as another Grand Cayman frontrunner located a few minutes from George Town at the beginning of Seven Mile Beach.  Reiter, an articulate Austrian, enjoys Porcini Mushroom Lasagna, and his favorite from the local catch is a firm Grouper. Cuban Style Black Bean Soup and Steamed King Crab Legs can be enjoyed at a romantic waterfront table where just 300 yards offshore the lights of a private yacht are often glowing. Reiter said, "I've been to most of the other islands and without a doubt we have the best chefs arriving from everywhere on the globe with something to bring to the table." Visit The Wharf Restaurant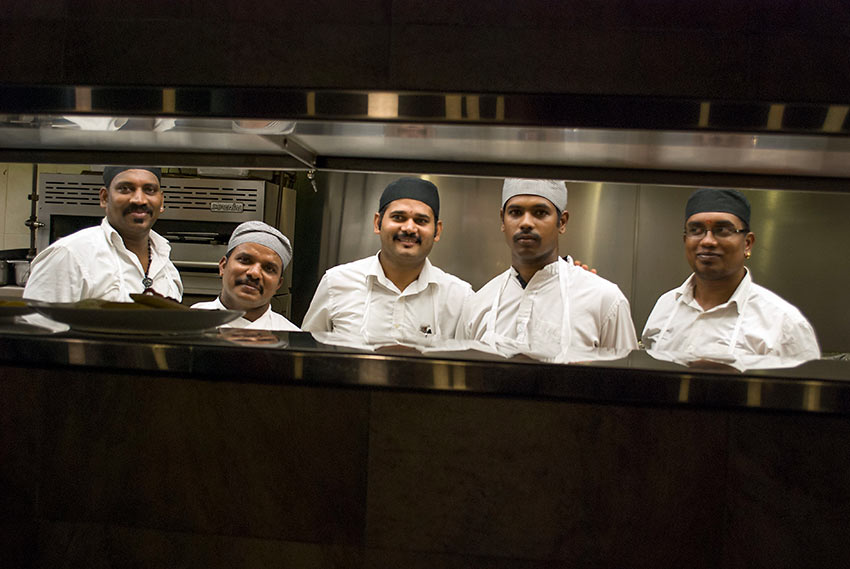 Additional Grand Cayman Recommendation
Executive Chef Frederic Morineau and Chef Eric Ripert, of the Ritz-Carlton Grand Cayman, organize the annual Cayman Cook Out, the Caribbean's most prestigious culinary event. Eats Café serves American-style breakfast all day and promises that the cooks in their kitchen have passports that correspond to their diverse menu.