I shed my bulky winter coat, donned shades, put on a wide-brimmed Panama fedora, slipped into a pair of flip-flops, lathered up with SPF30+ and then jetted halfway around the globe to the warm climes of Australia for a brief second summer along Queensland's Sunshine Coast.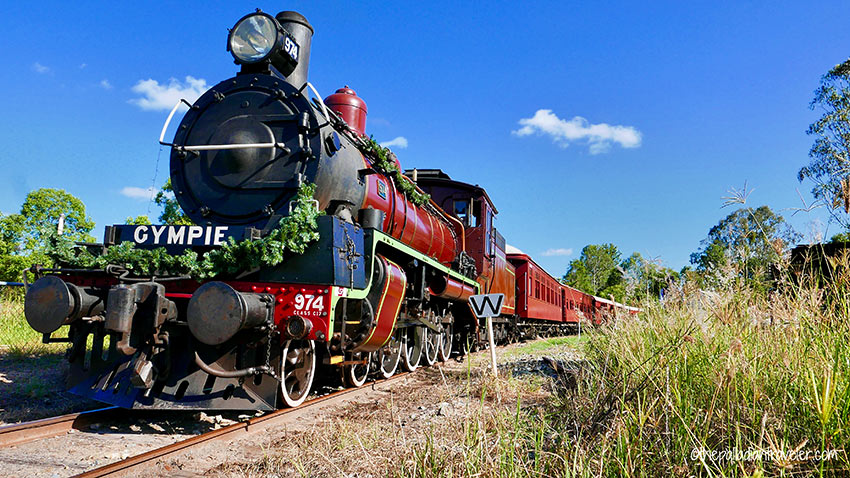 I kept to a leisurely pace during my sojourn, just like the "early to bed, early to rise" locals, and enjoyed some delectable dining experiences and memorable day trips, like traveling back in time aboard a "rattler."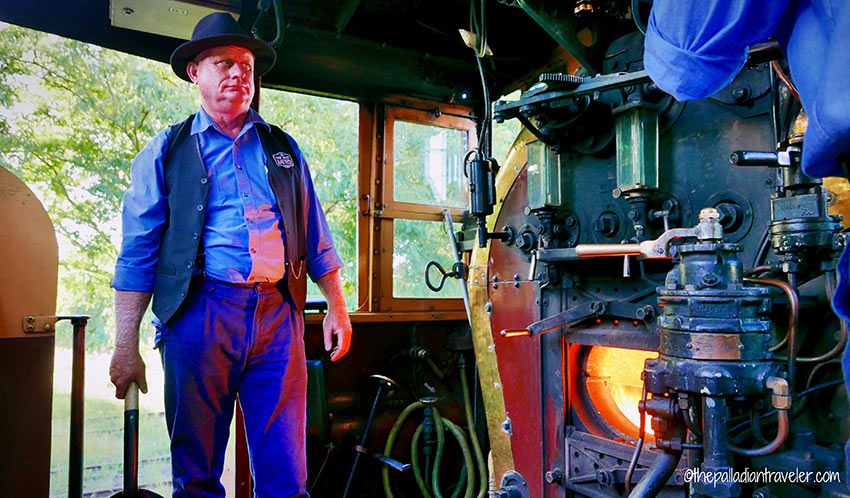 What's a "rattler," you ask? It's a perfectly restored steam or diesel-powered locomotive train coupled to a handful of highly-polished period carriages, each with its own unique character and story, that chugs its way along part of the original rail line between Gympie and Amamoor in the magical Mary Valley.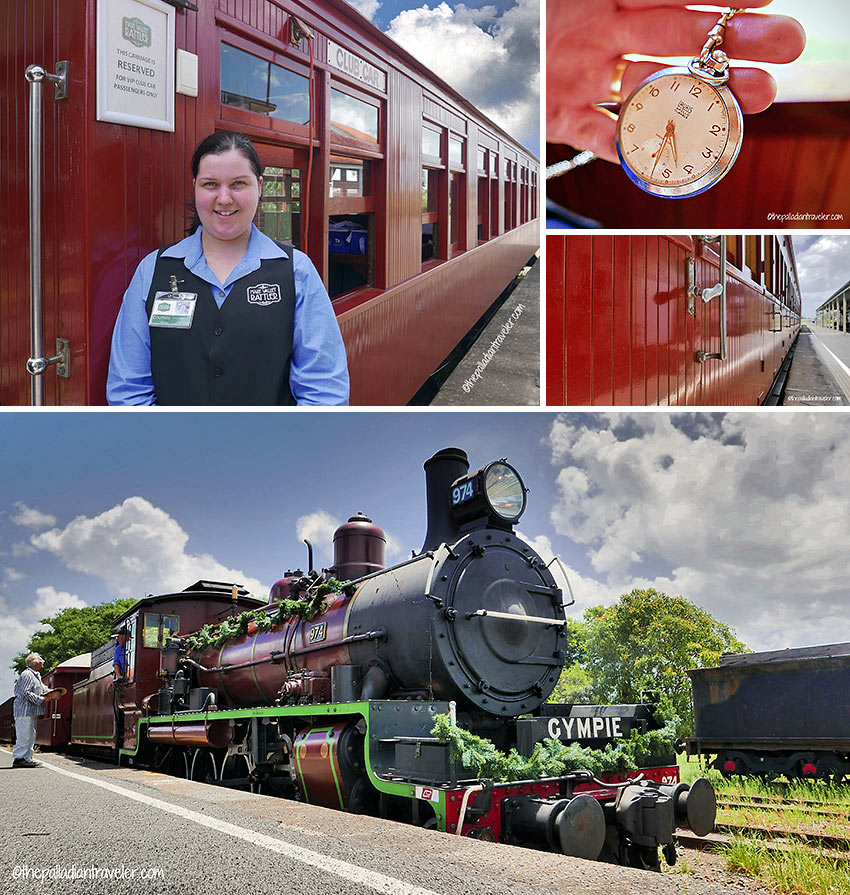 Aptly named the Mary Valley Rattler, this heritage rail experience is fun for all ages. A welcome aboard smile from your carriage host or hostess, a blast of the whistle, the gentle motion of the wheels on the track and you're away aboard one of these authentic iron horses.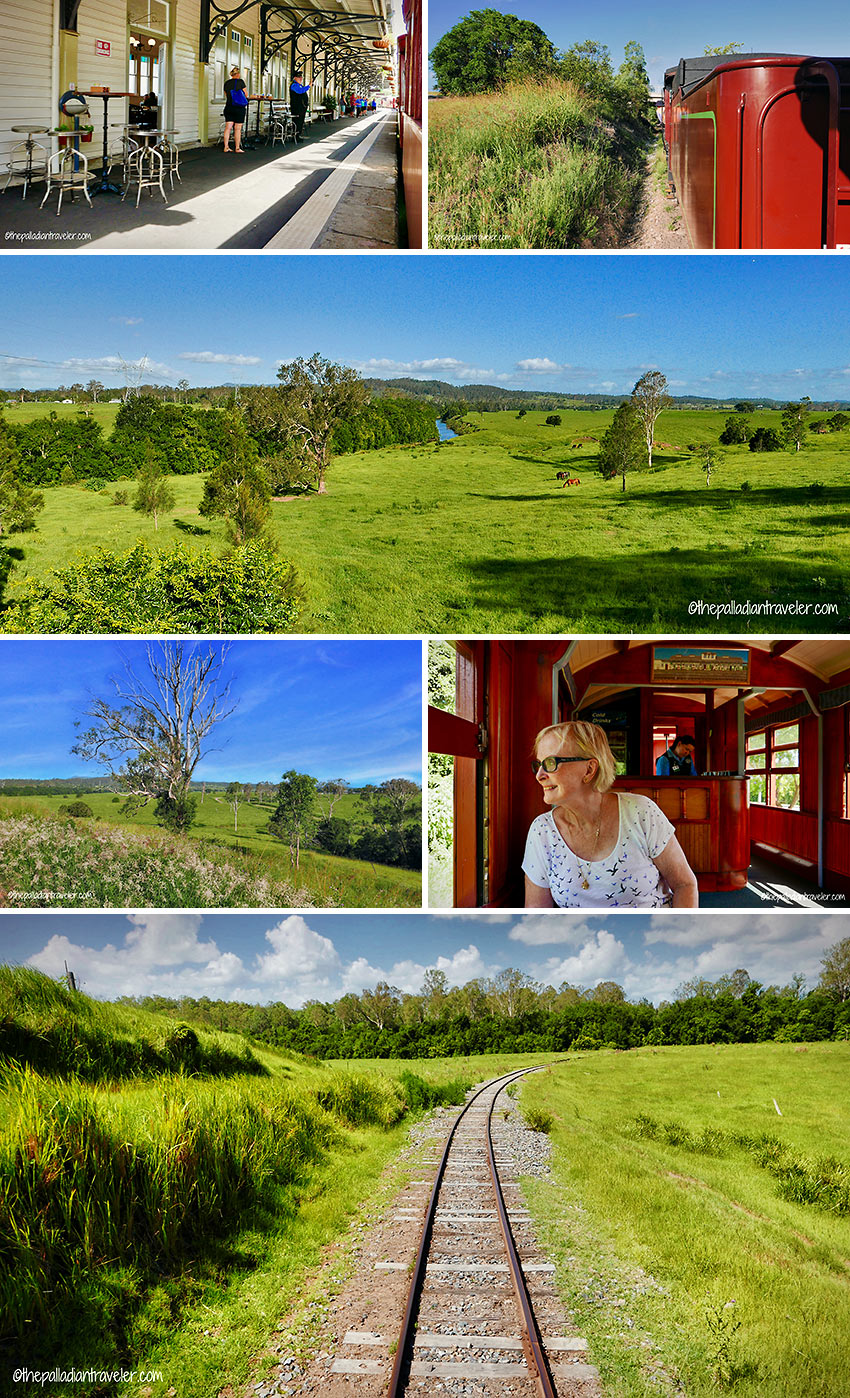 Your 46-kilometer, round-trip adventure pulls out from the elegantly restored Gympie Station, a stylish and elaborate example of timber railway architecture — with the Platform No. 1 Café, a gift shop and museum — and rambles into the Mary Valley, one of the most beautiful parts of Queensland. All you have to do is sit back, relax and watch Mother Nature's handiwork pass by your open-air window.
At Amamoor, bordered by a state forest where more than 120 species of birds fly about in its riverine rain forests, your heritage engine is turned around on a fully-restored turntable for the return leg back to Gympie. While you wait, stroll down to the end of the tracks, cross over the street and check out the Amamoor General Store. It's where the locals grocery shop, grab a take-away, get and send mail and fill up their Holdens, Utes and Kombis.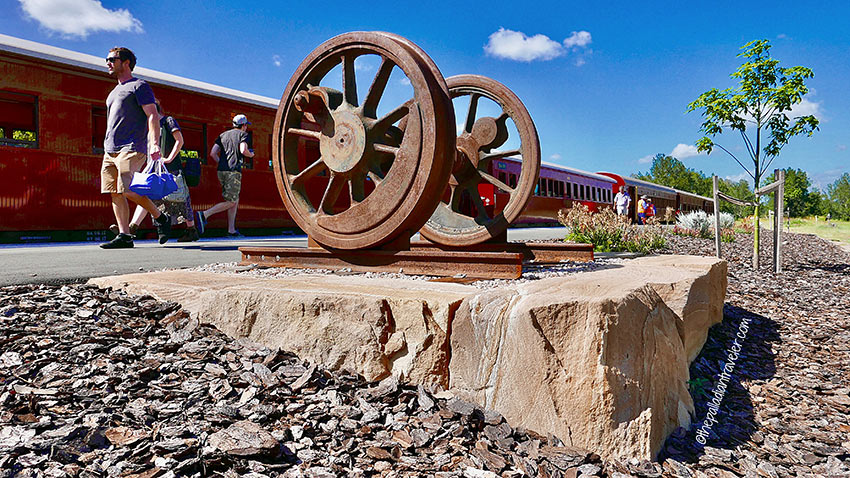 Back on board, your "rattler" makes a short stop at the Dagun Township Station for a wine and cheese tasting session and a pooch around the local market where you're bound to be asked, "Ow ya goin'?"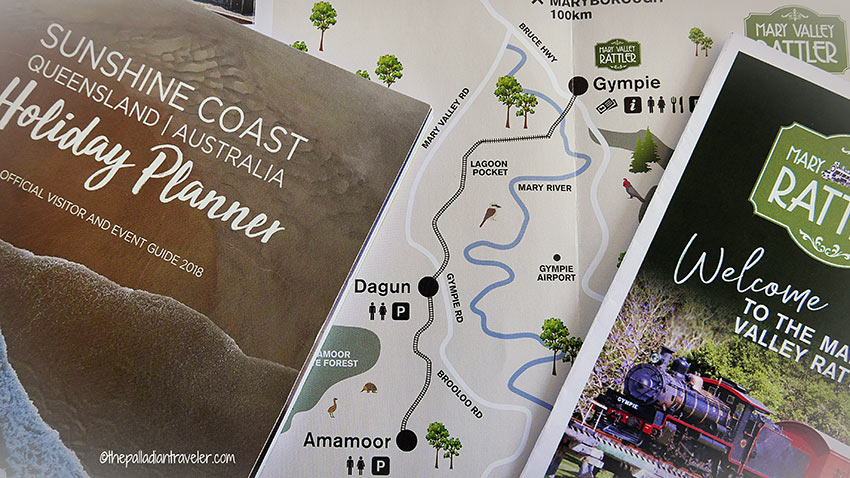 This historic rail experience, the Mary Valley Rattler, which runs on Wednesdays, Saturdays and Sundays, is a not-for-profit organization operated solely by friendly and always smiling volunteers. Bookings are required, as the brochure notes, to avoid disappointment.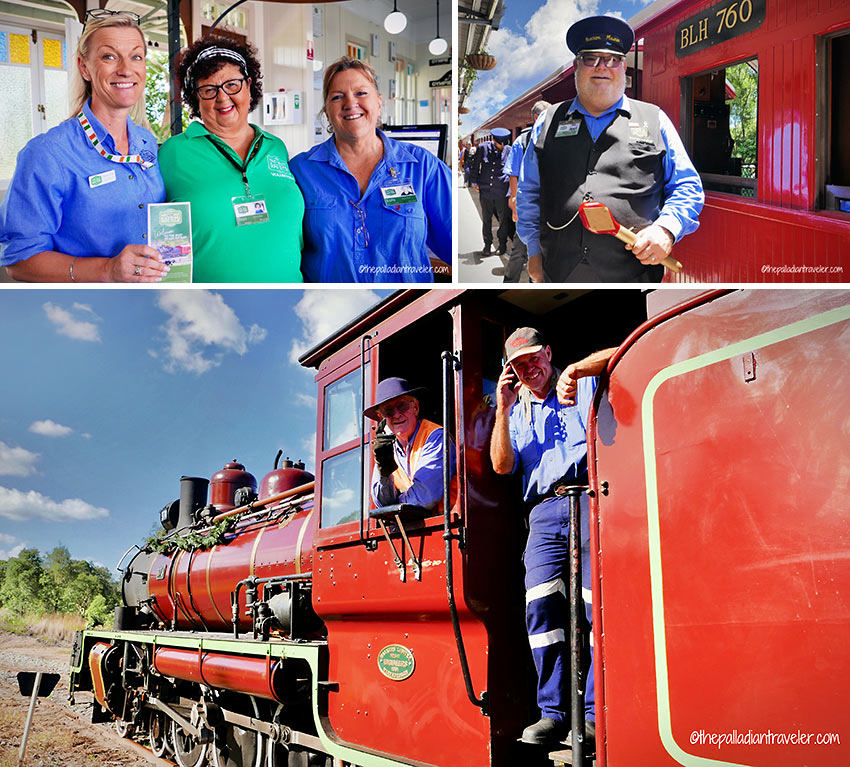 From the ticket office staff to the station master, from the knowledgeable on-board crew to the locomotive engineers, your three-hour ride aboard a Mary Valley Rattler will be a journey back in time that you won't soon forget.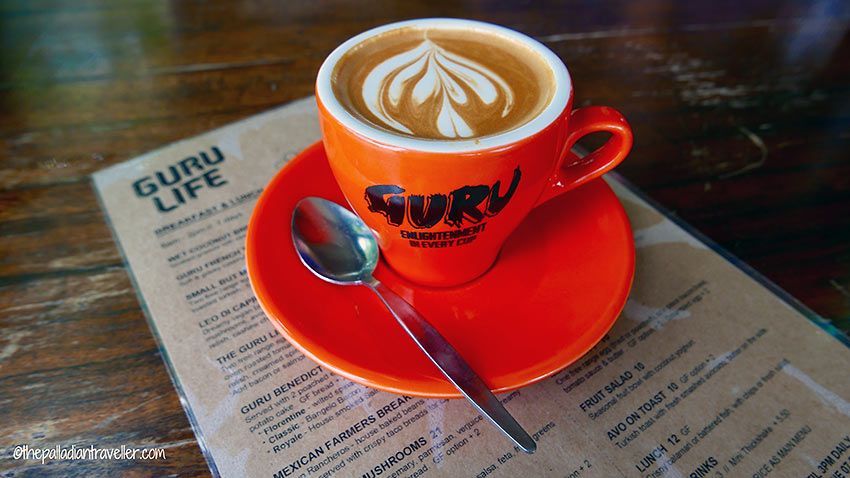 Along with the indigenous kangaroo and koala, you know you're in the land Down Under when you meet up with your mates for brekkie (breakfast). Join me next time when we'll break a couple of eggs and then some during an over-the-top, late-morning feast at one of the Sunshine Coast's liveliest and tastiest eateries: Guru Life.