December 29, 2017


Is That All There Is?
Yesterday I was lying on a hospital bed, wearing a hospital gown, contemplating a blank wall and waiting for the expert doctor to perform my colonoscopy. It was a long uncomfortable wait because I didn't have anything to do. Nothing to entertain me. Nothing to listen to. No one to talk to. No book to read, computer or smart phone to play with …. nothing! I didn't realize emptiness could be such torture.
Reminds me of a song that my Dad used to play in his Akai upright reel to reel tape deck.
Is that all there is? by Peggy Lee
Is that all there is?
Is that all there is?
If that's all there is my friends, then let's keep dancing.
Let's break out the booze and have a ball.
If that's all there is.
How sad that there are atheists who have only emptiness to look forward to when their lives are over. Christopher Hitchens, the famous atheist, wanted more time but died of cancer in 2011. His fellow atheists were present at his deathbed to make sure his "faithlessness" would remain intact. He was a true champion to their "empty" cause.
What do you think? Is the world any better because of atheists? How many major foundations or hospitals have they established? How many lives have they enriched? Of course there are very few exceptions but (comparatively speaking) I believe when you're self-absorbed, somehow your influence doesn't extend to benefit your fellow man.
In a few days we will be adding another new year to our collection. It seems the older we get, the shorter the years go by. Last night, I watched a documentary of the "Chauvet Cave" near a winery in France. It's that cave with all the Neanderthal paintings of bison, antelopes, rhinoceros, mammoth, leopards, cave bears, etc. which was discovered at the end of World War II. The glacial era and mountain shifts created this natural time capsule and preserved the paintings. Carbon dating estimates the paintings were made 25-30 thousand years ago. If that were true, that dwarfs the earliest Biblical accounts of Abraham which happened a mere 4 thousand years ago.
Even by modern standards, the Neanderthal artist was incredibly talented. He truthfully captured the forms of those ancient beasts. Why did he do that? Why paint? To leave a legacy — to leave a record of what life was like when he walked the earth. (BTW, even this primitive artist [or someone who lived in that cave] left evidence of an altar)
What legacy are you leaving for 2017? What mountains did you climb? What valleys did you trod? What names and faces did you add to your Facebook account? But … is that all there is?
May I challenge you to leave your mark this coming year? 20,000 years from now (if the world lasts that long), archeologists may never know that you existed. But let's hope you do something so incredible that your friends and family will never forget … and remember how much you love them in 2018.
TGIF people! Here's to the New Year!
Now That I Am Older
Contributed by Tom of Pasadena, CA
NOW THAT I'M OLDER, HERE'S WHAT I'VE DISCOVERED:
1. I STARTED OUT WITH NOTHING, AND I STILL HAVE MOST OF IT.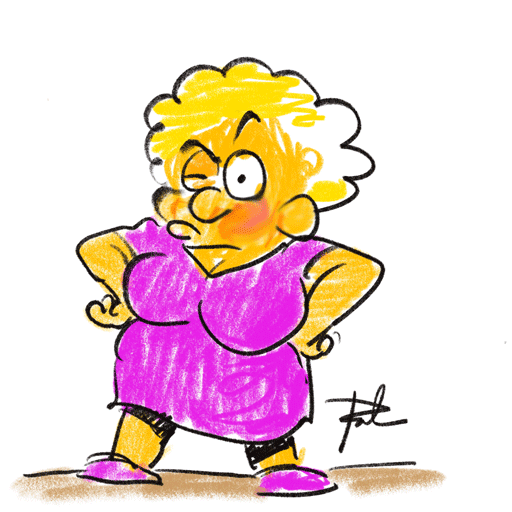 2. MY WILD OATS ARE MOSTLY ENJOYED WITH PRUNES AND ALL-BRAN.
3. FUNNY, I DON'T REMEMBER BEING ABSENT-MINDED.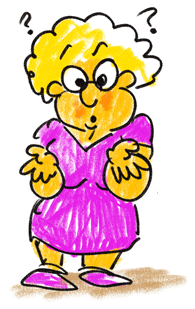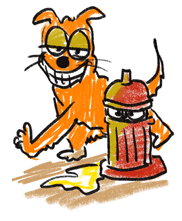 4. FUNNY, I DON'T REMEMBER BEING ABSENT-MINDED.
5. IF ALL IS NOT LOST, THEN WHERE THE HECK IS IT?
6. IT WAS A WHOLE LOT EASIER TO GET OLDER THAN IT WAS TO GET WISER.
7. SOME DAYS, YOU'RE THE TOP DOG, SOME DAYS YOU'RE THE HYDRANT.
8. I WISH THE BUCK REALLY DID STOP HERE, I SURE COULD USE A FEW OF THEM.
9. KIDS IN THE BACKSEAT CAUSE ACCIDENTS.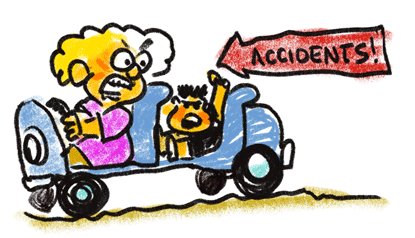 10. ACCIDENTS IN THE BACK SEAT CAUSE KIDS.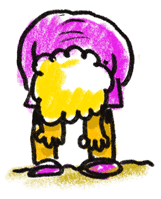 11. IT IS HARD TO MAKE A COMEBACK WHEN YOU HAVEN'T BEEN ANYWHERE.
12. THE WORLD ONLY BEATS A PATH TO YOUR DOOR WHEN YOU'RE IN THE BATHROOM.
13. IF GOD WANTED ME TO TOUCH MY TOES, HE'D HAVE PUT THEM ON MY KNEES
14. WHEN I'M FINALLY HOLDING ALL THE RIGHT CARDS, EVERYONE WANTS TO PLAY CHESS.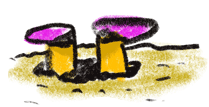 15. IT IS NOT HARD TO MEET EXPENSES…THEY'RE EVERYWHERE.
16. THE ONLY DIFFERENCE BETWEEN A RUT AND A GRAVE IS THE DEPTH.
17. THESE DAYS, I SPEND A LOT OF TIME THINKING ABOUT THE HEREAFTER . . . I GO SOMEWHERE TO GET SOMETHING, AND THEN WONDER WHAT I'M "HERE AFTER".
18. FUNNY, I DON'T REMEMBER BEING ABSENT-MINDED.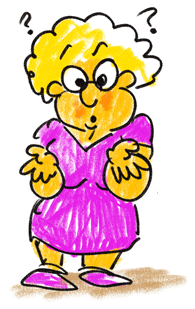 19. IT IS A LOT BETTER TO BE SEEN THAN VIEWED.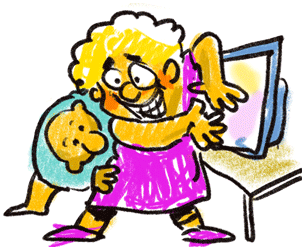 20. HAVE I SENT THIS MESSAGE TO YOU BEFORE??? … OR DID I GET IT FROM YOU?
TGIF Videos

When Your Doorbell Rings
Sent by Tom of Pasadena, CA
WARNING: Strong language
Some things have changed in a span of 20 years. One of them is what happens when the doorbell rings.

Music from the Past
Sent by Rodney of Manitoba, B.C.
Enter a date and the #1 song for that date will magically appear!

America's Got Magic
Sent by Tom of Pasadena, CA
It's hi-tech magic. What else can I say?
Parting Shot
Thanks to Don of Kelowna, B.C. who provided this photo