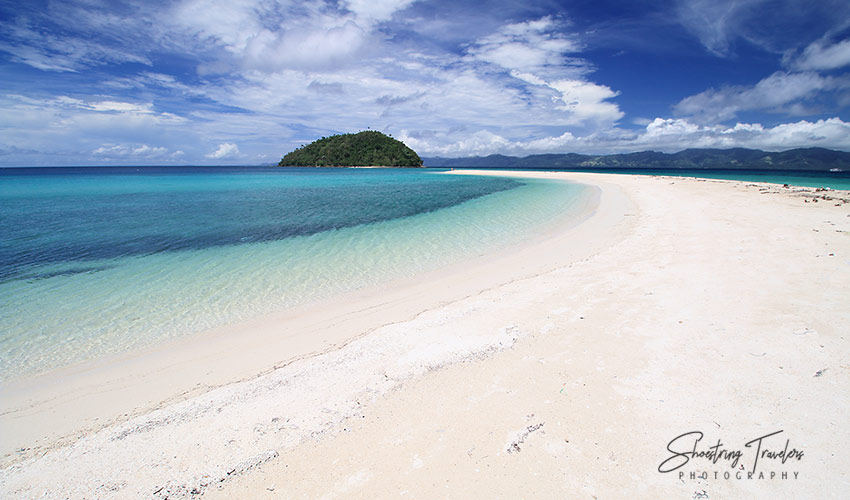 Romblon province is a typical Philippines destination that boasts Eden-like islands and beaches but which are only becoming popular in the last year or two mainly due to social media. It lies just to the north of popular White Beach on Boracay Island but we can confidently say that at least two beaches here are more stunning than that white-sand wonder.
Among Filipinos Romblon is known as the country's marble capital due to its abundant supply of the prized rock and the thriving marble industry there. But during a visit to Romblon Island — just one of the 3 major islands that make up its namesake province — we encountered so much more.
Beaches in Romblon Town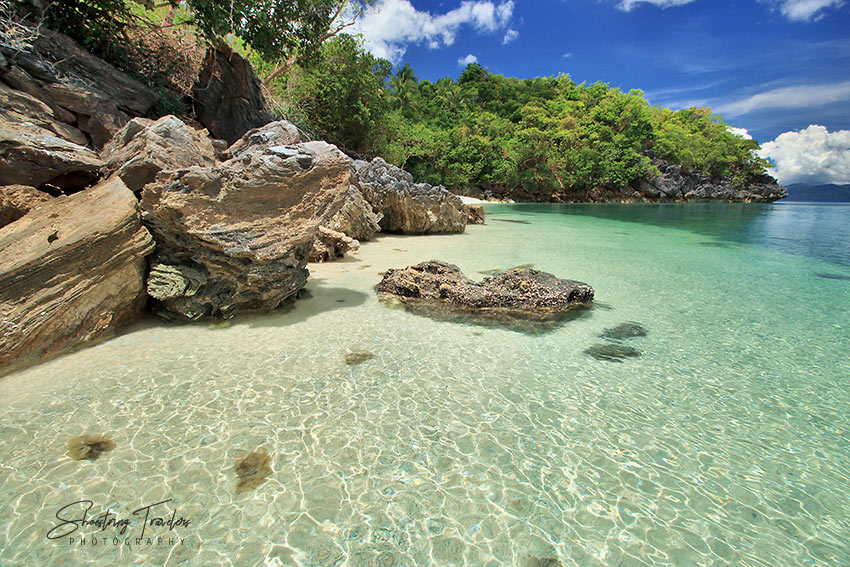 Almost immediately after arriving by ferry at Romblon town and checking in at one of its hotels, we were off to the beaches. There are 3 major beaches all less than an hour away from the town proper. Talipasak Beach at 13 kilometers or a 45-minute drive away by trike from town is the farthest one. This beach has creamy-white sand mixed with crushed corals and a seabed that slopes down gradually, making it ideal for swimming. Snorkeling is another activity we enjoyed here; there is a coral reef not too far from shore. Walking down a little further south we chanced upon a smaller stretch of white beach dotted with beautiful rock formations. We belatedly realized that some of these are marble rocks for which the province is famous.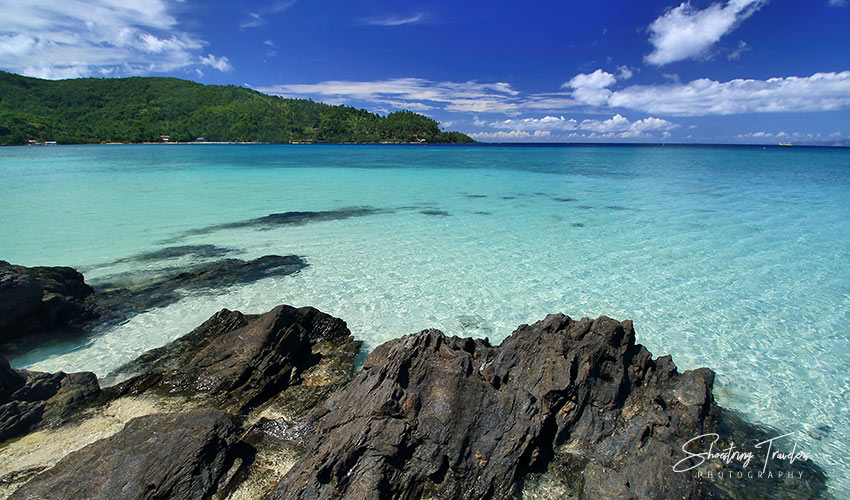 Tiamban, our next beach destination, is just 15-20 minutes away from the town center, has sand whiter than that of Talipasak and is home to a few rock formations at its eastern and western extremities. Tiamban Beach is pristine, judging from the crystal-clear turquoise waters. A further proof of this was the surprise appearance of a small school of large fish — probably bigeye trevallies or jacks — that suddenly catapulted out of the shallow waters about 15 meters away from shore.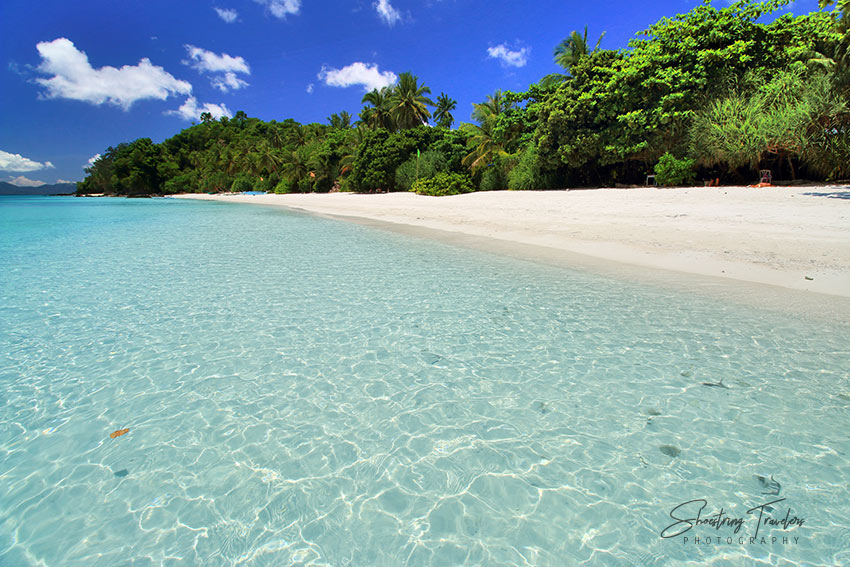 Adjacent to Tiamban is a shorter stretch of beach that local residents favor since it doesn't charge an entrance fee (although Tiamban charges the insanely low amount of less than a dollar for an entrance fee and a dollar for rental of a table and 2 chairs). Margie's Beach as it turned out is a public access beach — a designation that usually hints at an untidy beach in this country but which is far from the case as the photo below indicates.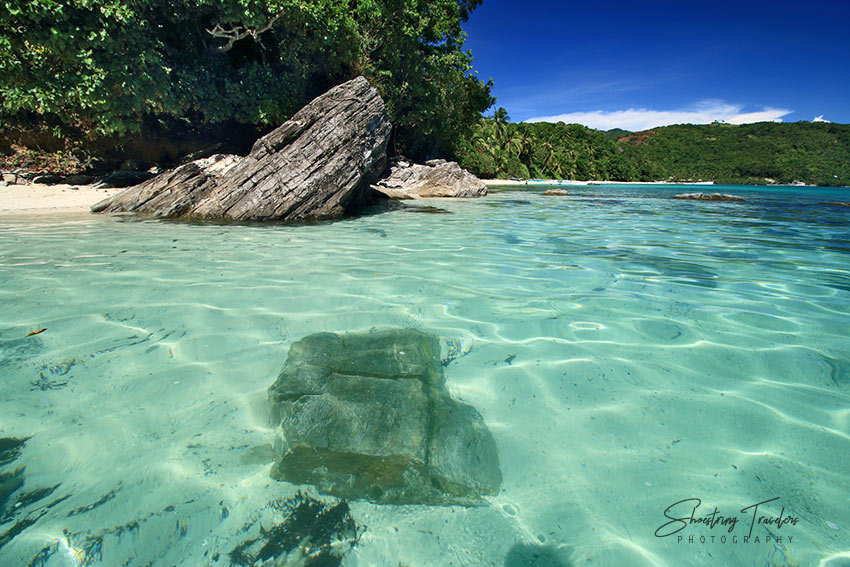 The last beach on our first day of beach-bumming is undeniably the most gorgeous on the island. Bonbon Beach is a mere 5 kilometers away from the town center that we could have reached it on foot had we wanted to. This white sand phenomenon consists of two sides of a triangular peninsula protruding out to sea, joined together at its apex and continuing on as a long, snaking sandbar.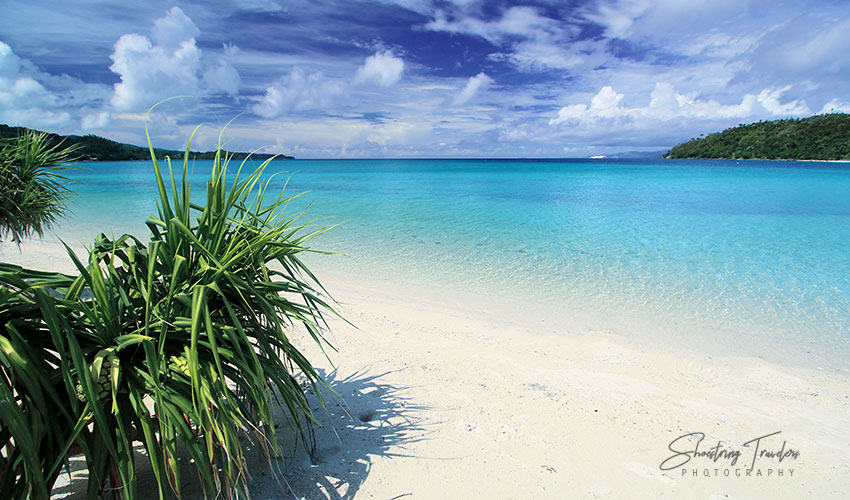 Bonbon's sandbar points to a large rock outcrop called Bangug Island. During low tide and at certain times of the year one can walk all the way to this rock islet. The waters around Bonbon are a marvel to look at — clean, clear, crystalline and of varying hues of aquamarine, turquoise and blue. Inside that portion of the beach half-surrounded by the sandbar, the sea bed gently slopes down making it an excellent site for swimming.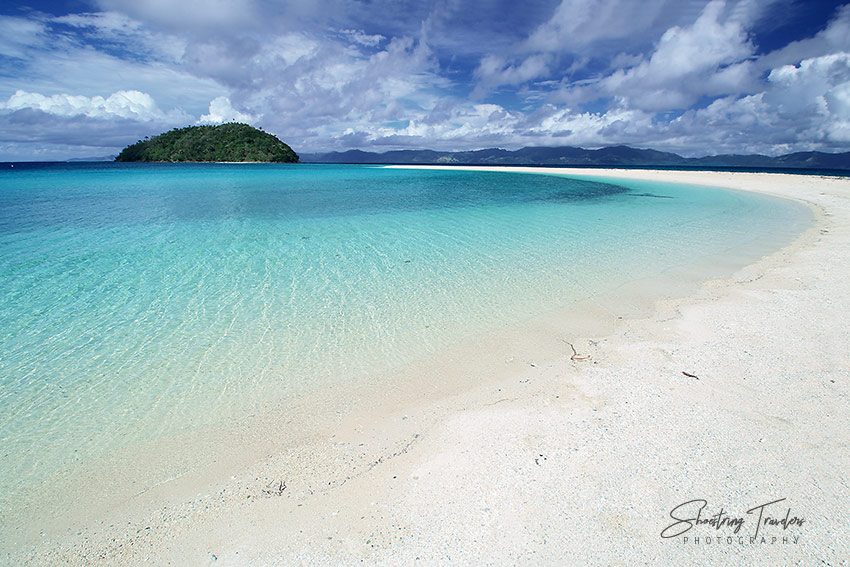 Island-Hopping Around Romblon
We've never been to so many beaches just minutes away from a city or large town here in the Philippines but there's more. Just lying off the northwestern coast of Romblon town is a group of islands that showcases more beaches and a surprisingly unique experience. Our hotel assisted us in getting a boat to take us on an island-hopping tour.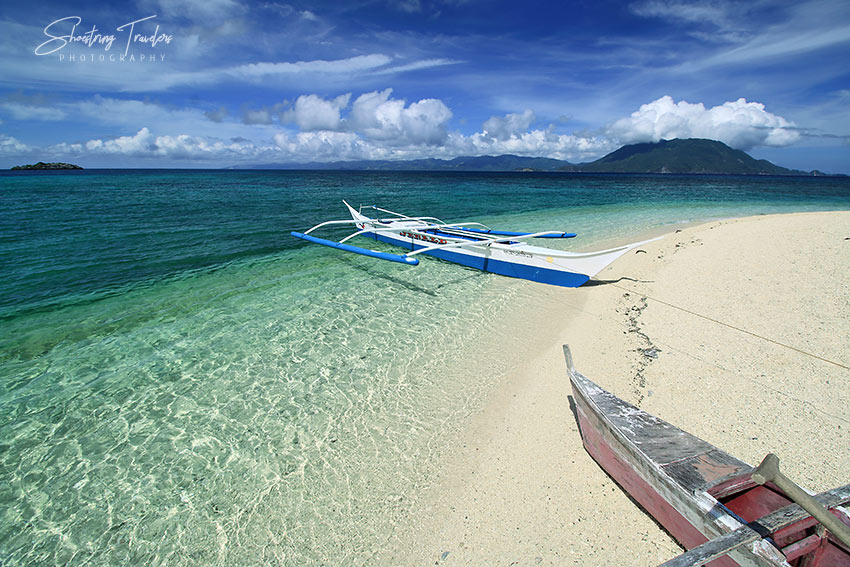 Cobrador Island is the farthest of this group of islands and it took us about 45 minutes of sometimes rough sailing over open waters to get there via the ubiquitous motorized outrigger boat. Sometimes called by its local name Naguso Island, Cobrador has wide expanses of fine white sand beaches studded with crushed white corals. There is a small community located right along the western coast but the beaches here have been kept immaculately clean and the waters offshore are sparklingly crystal-clear. This island is the primary source of black marble in Romblon.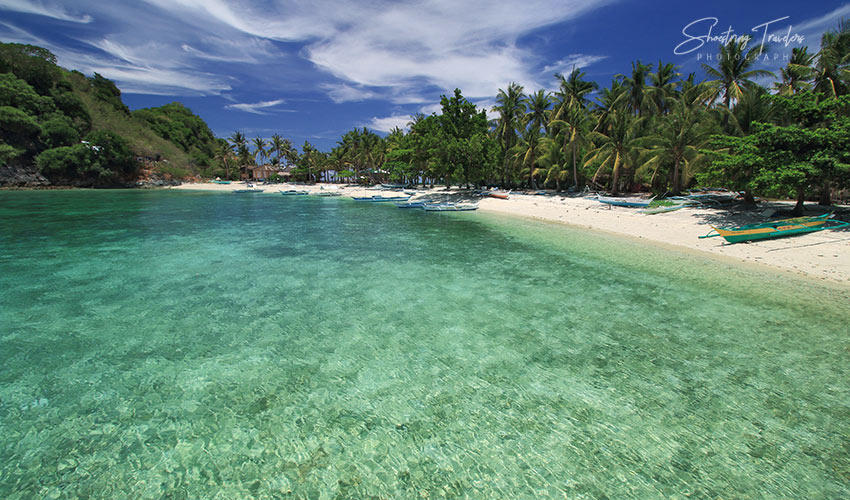 South of Cobrador is Alad Island, another island studded with white sand beaches. Like Cobrador, Alad island contains a fishing village but just the same the beaches have been kept unblemished. We docked at Alad's western side where we rented a hut and had lunch under the coconut palms. This side of the island is home to a variety of soft corals and colorful sponges. On the east coast, the biodiversity is excellent with its magnificent array of corals and other underwater fauna in marine sanctuaries, making Alad an excellent, although not yet popular, dive site.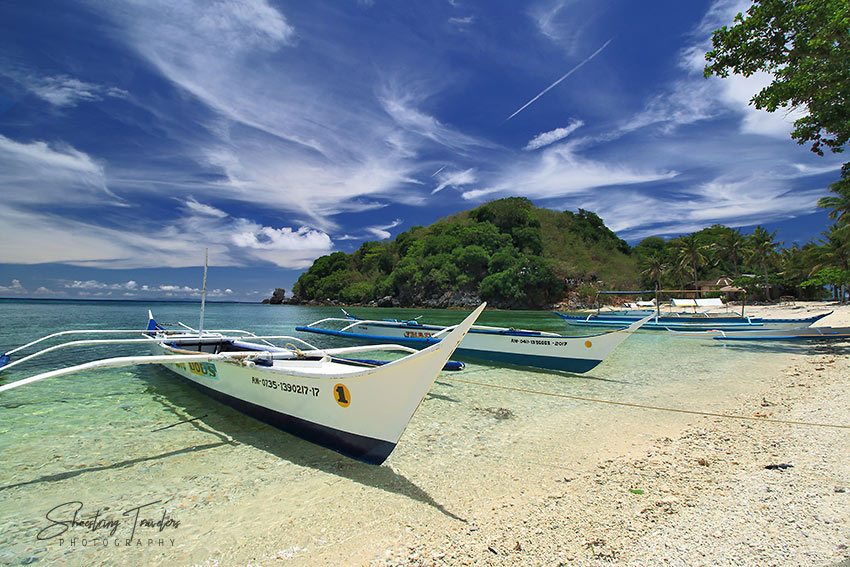 We had wanted to visit a sandbar at Alad's southeastern side but the boatmen said it would take up too much of our time. We headed south instead for our last island-hopping destination: Logbon, an island just 10-15 minutes away from the port at Romblon town. Cruising along the island's western coast revealed a long unbroken white sand beach 2 kilometers long. We continued on past this beach, rounded the Nabagbagan Rocks on the island's southwestern tip and docked at a sandbar on the southeastern side.
When we landed at Logbon's sandbar we thought we were the only people on that part of the island. With no one else in sight we leisurely explored the area, enjoying the sights and swimming in the island's warm, clear waters and hunting for small pieces of marble. As we were about to leave, a group of villagers including women and children suddenly materialized from nowhere dragging a huge net. They were soon fishing at the water right at the sandbar. Curious, we asked if we could join them and we were soon helping them haul in a sizable catch of anchovies which they would turn into raw ceviche and deep fried patties for dinner.
Romblon Town and Marble Shops
We couldn't leave Romblon without visiting the array of marble shops at the Romblon Shopping Center near the town plaza. A plethora of marble products ranging from key chains to huge vases and marble tables in different colors greeted us here. Especially interesting were products featuring the rare Romblon black marble or black onyx. We eventually got a mix of small sculptured items at a fraction of what they would have cost back in Manila. Romblon's marble is particularly tough and hard to break, giving it an excellent reputation.
Romblon town itself has its share of interesting attractions including the 17th century-era Fuerza de San Andres (Fort San Andres) overlooking the town and bay area, built to guard against Moro raiders and Dutch pirates. Adjacent to the town plaza is the baroque-inspired San Jose (St. Joseph's) Cathedral, a 16th century building built using limestone and brick.
Sibuyan and Tablas Islands
Since we've visited just one of the 3 major islands of the province, we've only really scratched the surface of the province's tourism potential. Two other larger islands lie to the east and west of Romblon Island.
Tablas Island, located just to the west of Romblon Island, has its share of gorgeous beaches but also has the Looc Marine Sanctuary – a protected 48-hectare reef area which contains a large variety of marine species including different types of corals. Also in the island are several waterfalls, amazing viewpoints of the coast and Tinagong Dagat – a beautiful salt-water inland lake in Calatrava which also includes a splendid collection of karst formations and white sand beaches that have yet to be fully appreciated.
West of Romblon Island is Sibuyan. This island has several peaks that appeal to mountain climbers (Filipinos on their way to a Mt. Everest climb train here), more waterfalls and pristine rivers. It may not have an assortment of beaches like Romblon and Tablas Islands but the islet and sandbar of Cresta de Gallo is probably the most stunning in the whole province (check out incredible photos and a video of Cresta de Gallo).
(At the time of this writing the Philippines remain closed to most foreign travelers. Filipino nationals, spouses or children of nationals, and residents returning from abroad are exempt from the ban, and may be subject to quarantine for a maximum of 14 days or COVID-19 testing upon arrival.)