One Chance
"We all pray to the same God" — nice thought but is that true?
"All dogs go to heaven!" — another nice thought but is that true?
When people make these kinds of statements, do they really believe it? Or are they fishing for a cosigner to agree with them … as if adding to their number of "believers"  will turn the cosmic wheel of truth towards their reality? With all due respect, TRUTH isn't a popularity contest! 
I don't know about you but I believe in an absolute truth. There is black. There is white. There may be 50 shades of gray but there is only one black. In music, the key of C is not C sharp or B. A tensile deviation from the standard strings of a piano will produce an awful chord.
A dear friend of mine is dying of brain cancer. Her memory is almost gone. When she still had her facilities, I tried to explain that Jesus Christ died for her and it wasn't how good she was but her faith that was the measure of her salvation. But she dismissed my message and said she already knew all about it. She said she grew up in church. Knowing her, I knew her understanding was different from mine. Anyone can proclaim they are Christians but their actions speak louder than words. I'm not a better person nor am I that knowledgeable. All I wanted was to compare notes. I only wanted to share. But she had her own ideas. A fireman cannot force you to leave a burning building.
For all you know, she genuinely had faith. Problem solved! Yet I wish I had persisted because now it's too late. Her brain's gone.
Do we all pray to the same God? Do all dogs go to heaven? For my friend's sake, I sure hope so because we only have one chance in life.
Of course this is just me.
And just as each person is destined to die once and after that comes judgment,
— Hebrews 9:27
TGIF people!
A Second Opinion
Shared by Lois of Whittier, CA
This is my all-time favorite joke, so I probably have already told it to you. It was told by one of the funniest guys who ever lived, the talented Rodney Dangerfield.

Here's a LINK to Rodney's website which has a lot of his material.

How to Survive a Knife Attack
Sent by Don of Kelowna, B.C.
Very practical approach to a knife wielding predator. Short and funny.

Scammers in China
Sent by Art of Sierra Madre, CA
Tariff Wars with China cover the news. Here's a video explaining how scamming is done in China. Of course not all Chinese are scammers but sadly it is an essential part of the Chinese culture. If you've purchased shoddy stuff from Ebay, you know what I'm talking about. I know a personal friend who moved her whole family to China to train the locals. There was a contract for her to teach for several years but as soon as they learned how to do things, they let her go. This video is pretty long.

Positive Words
Sent by Naomi of North Hollywood, CA
Snopes.com says this video about Thomas Edison isn't factual but the lesson is still good. Words are pretty powerful. Be careful how you use them.
Don's Puns
From Don's collection of puns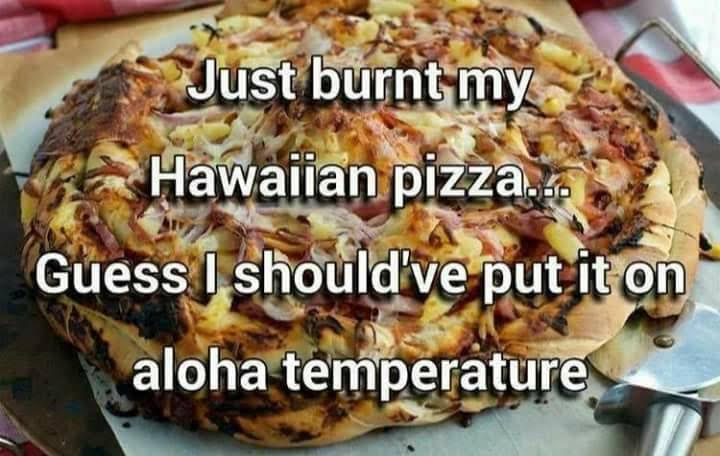 Parting Shot
Thanks to Naomi of North Hollywood, CA who shared this photo