Spaghetti with Tomato Sauce is a quintessential Italian dish known around the world, despite taking many twists and turns on its voyage. Last month I had the unique opportunity to be an observer at a cooking demonstration conducted by Maestro Ivan Bombieri, Chef at Ristorante La Taverna, just outside of Udine, in Friuli Venezia Giulia region. Mr. Bombieri is a soft-spoken, charismatic man of no pretension who likes his cooking to speak for itself.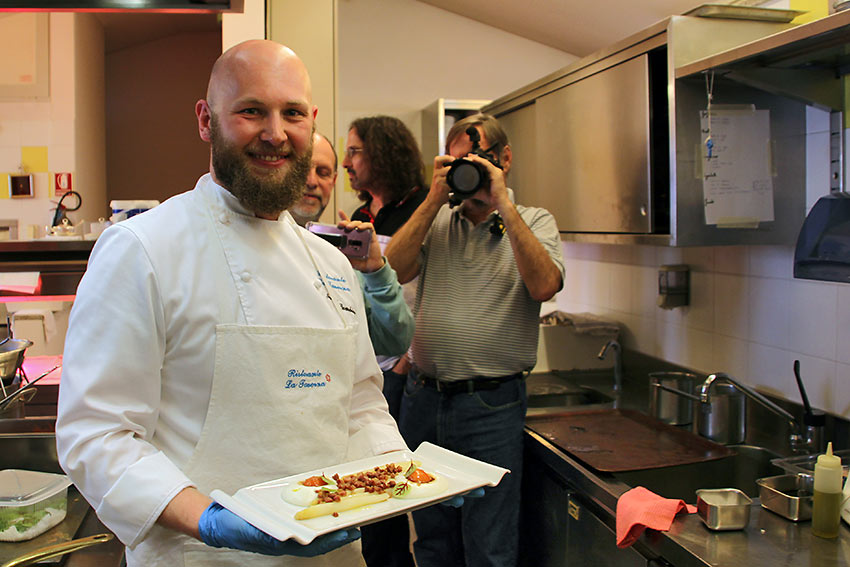 True to form, his backstory is just as simple: "I started to work in Verona for a couple of years in simple restaurants and then in La Bottega del Vino (originally Selva di val Gardena), Hotel Alpenroyal (5 stars, 1 Michelin star restaurant) for two years, followed by three years with Capri Palace Group (5L hotel with 2 Michelin stars restaurant), Stage in Enoteca Pinchiorri, Firenze (3 Michelin stars), then with Chef Italo Bassi (27 years as kitchen chef of Enoteca Pinchiorri) in Verona. My first experience as chef was in Caffè Dante Bistrot in Piazza dei Signori, Verona. From November 2017,  I have been Chef at La Taverna."
"My kitchen represents me, I love doing, not appearing or even talking. For this reason the exaltation of taste and the satisfaction of the palate are my priority."


– Ivan Bomieri
Ivan's recipe for Spaghetti Felicetti Alla Salsa di Pomodoro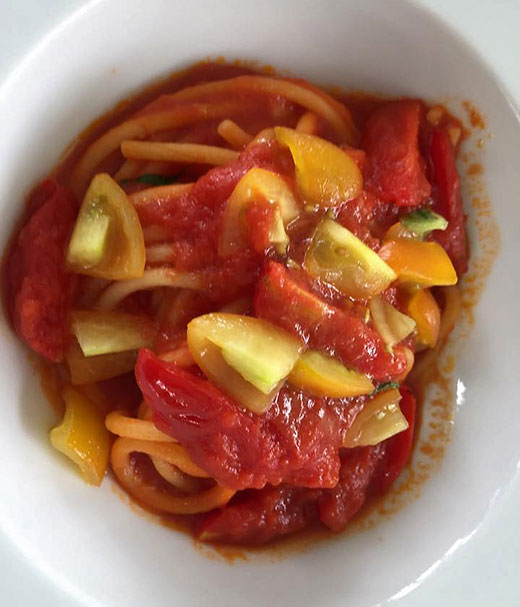 Recipe for 4 people
Tomato Sauce:
4 tomatoes "Cuore di Bue" ("ox heart" tomato from coastal Liguria)
6 tomatoes "San Marzano" ("plum" tomato from Naples, grown in the volcanic soil of Mt. Vesuvius)
1 can "Pelati" (peeled tomatoes from Southern Italy)
3 onions
Salt
Pepper
Garlic
Olive oil
Basil
Chop onions, garlic in small pieces and put it in the pan with oil.
Once brown add all tomatoes, salt, pepper and basil and cook for 3 hours until having a very creamy sauce.
Check salt and mill.
For "Confit" Tomatoes (Bake)
20 tomatoes "Pachino" (pink, cherry tomato from Pachino, Sicily)
20 yellow tomatoes
Salt
Pepper
Basil
Olive oil
Powdered sugar
Marjoram
Garlic
Carve tomatoes skin, cook it 45 seconds in salted boiling water and then cool down in ice.
Skin tomatoes and then put them on a baking plate, dust with sugar, salt, olive oil and all the flavors.
Cook it for 2 hours on 90C degrees.
To Complete Pasta
320 gr spaghetti "Felicetti" (pasta from the Dolomites)
200 gr tomato sauce
Confit tomatoes
20 tomatoes "pachino"
6 yellow cherry tomatoes
Salt
Olive oil
Chilled peppers
Basil
Marjoram
Prepare the sauce braising chopped pachino tomatoes in a very hot pan with just few oil, add chopped confit tomatoes, tomato sauce, chilli peppers and basil.
Cook pasta "al dente" (slightly undercooked) in salted boiling water then put it in the pan with sauce.
Stir it and "mantecare" (mix) with some olive oil and finish to cook pasta.
Serve it in a bowl and add some chopped yellow tomatoes flavored with salt, oil and marjoram.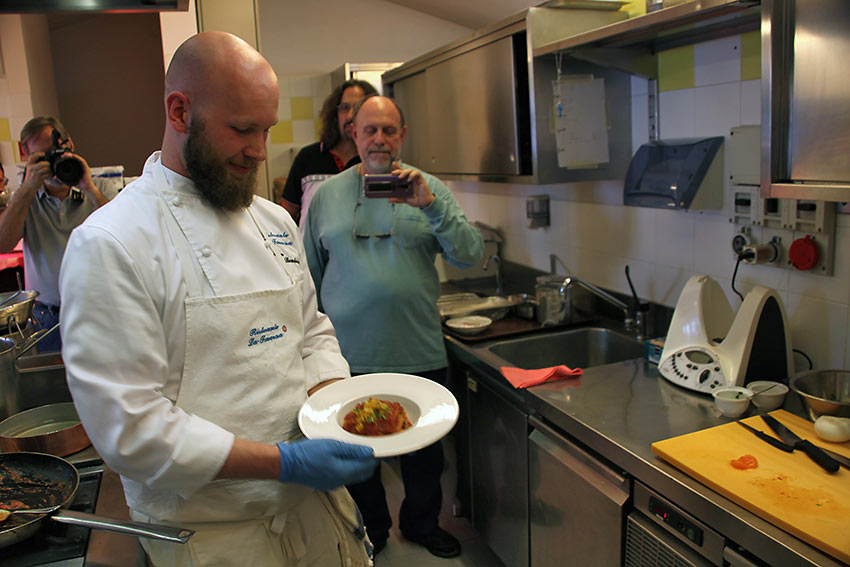 Off course Parmigiano on top if you like!
Buon appetito!
Ciao!
– Ivan Bomieri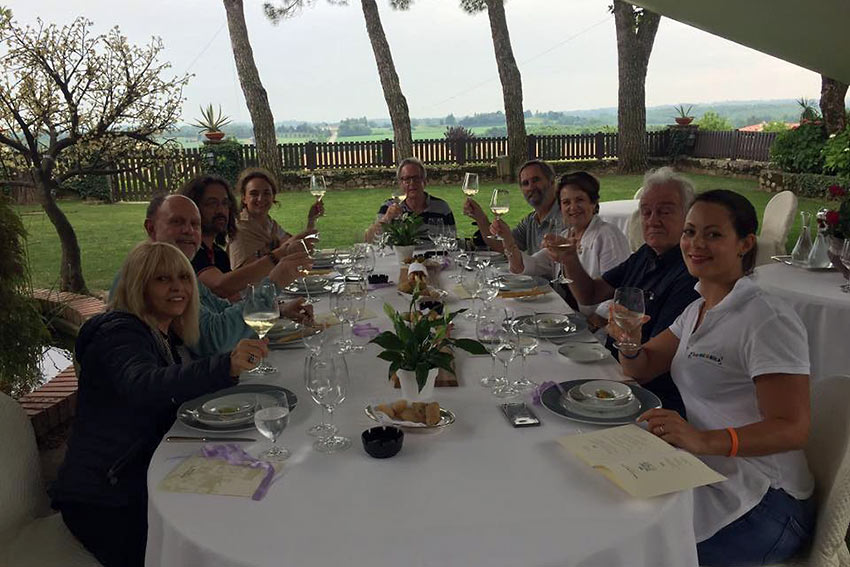 Get more information about Ristorante La Taverna