Raoul's 2 Cents
Wedding Day
Someone's getting married this weekend. You can bet preparations were made months in advance: reservations, RSVPs, plane fares, hotel reservations, food, etc. — all of these are culminating tomorrow.
I didn't want to buy a suit but my wife said it was important. I didn't want to buy new shoes but she said I needed to have a new shoes to go along with the new suit. Then she said I needed a new tie …
Oh, the things you need to wear when you go to a wedding. The practical man in me questions why a ton of time and money go to that one day event instead of saving for the future of the marriage. Women say they want a simple wedding. Guys, if your fiancee says she's going for "simple" you ought to start saving like crazy because then you know she's really going for the jugular! She'll say she's doing it for her Mom but you know that's what Moms are for — they're the designated scapegoat.
And what about the Dad? He's the one you should really fear. He's the designated Hit Man who makes sure there's no room for the  groomto change his mind. Notice that Dads always sit between the groom and the exit door? You gotta study the logistics, man. No wonder grooms always get nervous — they see their lives (and their life savings) flash before them.
I've been practicing a song to sing for the reception for several months now and I still haven't perfected the chords and the words. I'm gonna mess up for sure. See? Even I am getting nervous.
Good thoughts. I need to think good thoughts. I need to go to my "happy place." Then I think of grand kids — those little adorable creatures that think the world of you just because you're part of the family. And then I think of new relatives and I remember the sweet and caring whole kaboodle. I like them. Life's gonna be different but "good" different. Everything will be fine. What a blessing.
Marriage was established by God in Genesis 3:23. Of course, there was no expensive fanfare. More like a "come-as-you-are" event. After being alone … busy naming the animals, Adam meets Eve for the first time and he is officially "twitterpated" — Wow! Hubba! hubba!  "This is now bone of my bones and flesh of my flesh; she shall be called Woman, because she was taken out of man."  
I don't know about you but I believe most kids marry fixated that their spouse will be their ticket to a fairy tale life. But that kind of thinking only sets them up with  unrealistic expectations. Study the verse and it actually refers to a perfect partnership for an upcoming task. There is no guarantee that life will be problem-free from that point. Indeed, the opposite is more true. The exchange of vows is a statement that out of all the people in the world, they choose each other to face the challenges leading to a godly goal. You who have been married for a while, did you know about this? Would your marriage have been better if someone explained this to you? You who are in a serious relationship, is the person you're in love with THE person (out of all the people in the world) who you want to face the battle of life with? Are you willing to serve? Is he/she willing to serve you? … to carry you during the tough times that are sure to come?
Of course, this is just me. TGIF people!
"Once upon a time there was a boy who loved a girl, and her laughter was a question he wanted to spend his whole life answering."
— Nicole Krauss
Joke of the Week
Thanks to Ray of Burbank, CA for sending this joke.

Video of the Week

Stand Up Comedy: Silly Arguments
Sent by Art of Sierra Madre, CA
Jeff Allen shares his early months of being married.
WATCH VIDEO
Don's Puns
From Don's collection of puns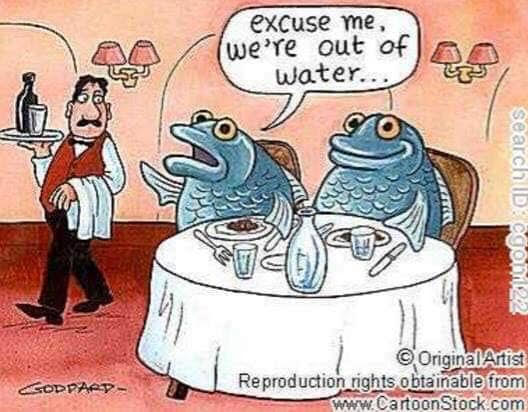 Heavy Thought of the Week
Sent by Rodney of Manitoba, B.C.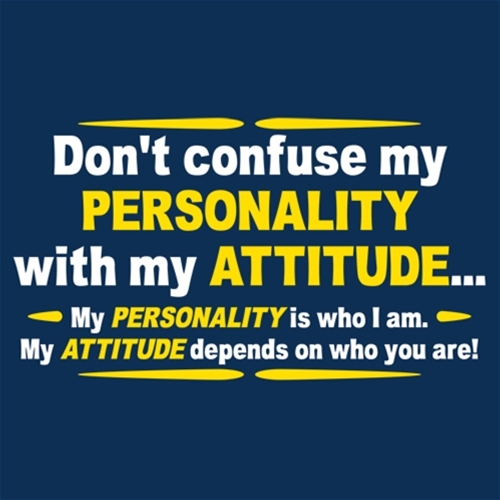 Parting Shot
Thanks to Rodney of Manitoba, B.C. who shared this.