STUTTGART, Germany
Stuttgart, birthplace of the automobile, is a city of contrasts, a combination of the old and new. It's an industrial city with a rich cultural heritage. Badly bombed during World War II, the city still has some of its old buildings intact, or restored, and while it has neither the graceful charm of Munich nor the vibrant energy of Berlin, it is nevertheless a city of verdant hills, parks and a wealth of tourist attractions. Where else will you find a museum honoring the noble pig?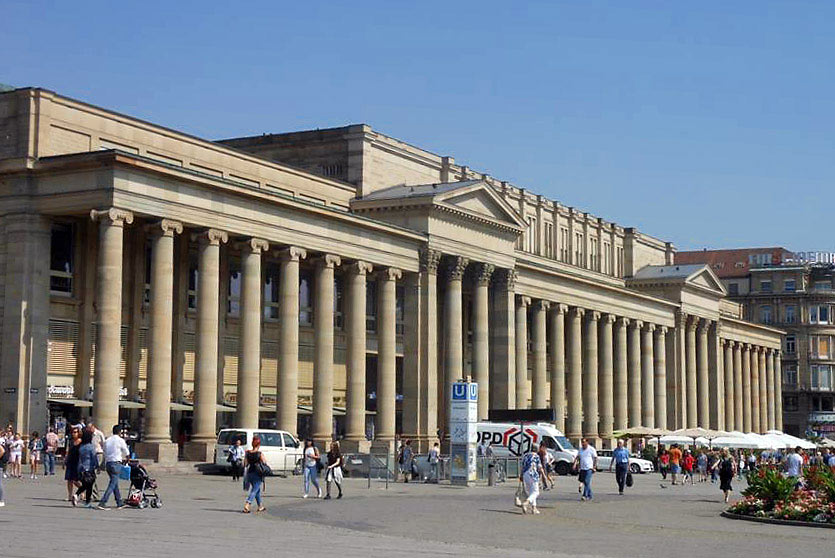 It is also a convenient place to stop for a few days while traveling through Germany by train, as Stuttgart is a hub. Travelers from Paris to the Bavarian cities of Munich and Augsburg, for example, must change trains at Stuttgart. Trains run from here in all directions, not only in Germany but also to Vienna, Basel and Milan, among others. The railroad station, currently being renovated, is in the center of town, with excellent public transportation.
Stuttgart lies in the center of a bowl, surrounded by the green of hills and gardens, and even a vineyard with its typical vintners huts. Villas dot the hillsides. Nearby are castles and other attractions. An on-and-off bus tour gives visitors an excellent overview of the town, the zoo and botanical garden, the municipal vineyard, museums and important buildings.
The number-one tourist attraction is the spectacular, gleaming Mercedes-Benz Museum, which offers visitors a tour of the 126 years of the automobile, invented in Stuttgart (apologies to Henry Ford and Detroit) by Karl Benz and Nikolaus Otto, who independently developed the gasoline internal combustion engine in the late 1870s. By 1901, Germany was producing 900 automobiles every year.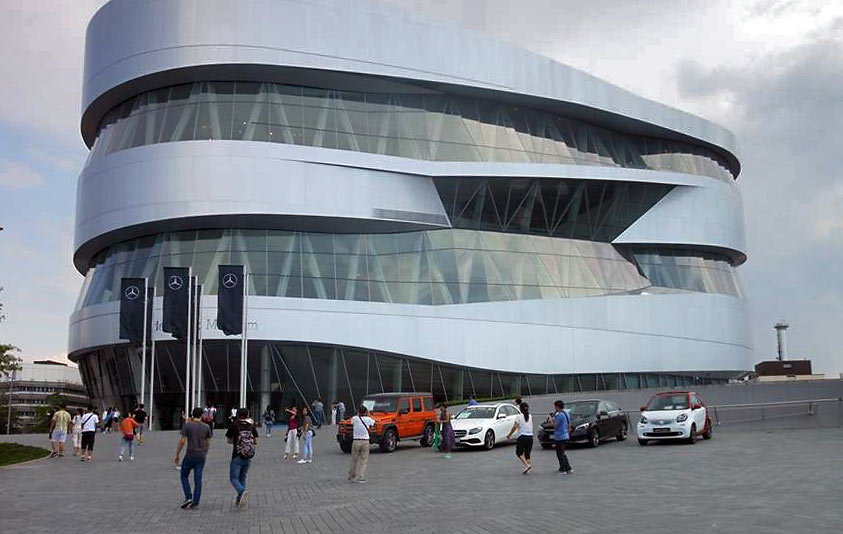 The museum is reminiscent of the Guggenheim Museum in New York City in that visitors walk down a circular ramp from floor to floor. The eighth floor has the earliest automobiles, engines and machines built by Mercedes' forerunner company; the bottom floor shows the latest models. In between are collections of racing cars, town cars, and vintage models. Drawings of designs, photographs and the history of the automobile line the walls of the ramp.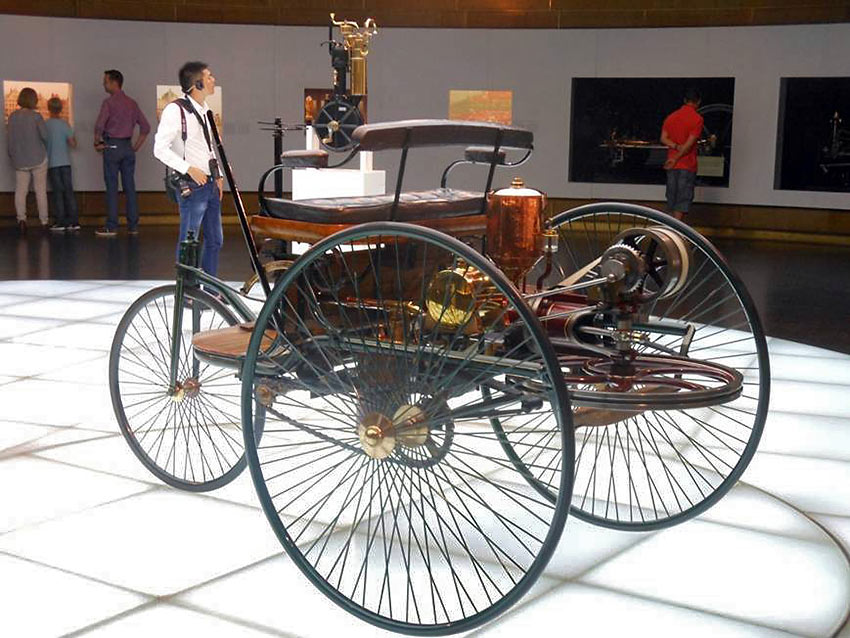 The Mercedes-Benz Arena nearby, built in 1933 during the Nazi time, now hosts international soccer games. Porsche is the second automobile factory in Stuttgart. The Porsche Museum opened in 2009 and offers views through glass walls of engineers at work on new models.
But Stuttgart's museums are not just about cars. There's a wealth of contemporary and classic paintings and sculpture, ethnological exhibits, musical instruments, natural history and viniculture.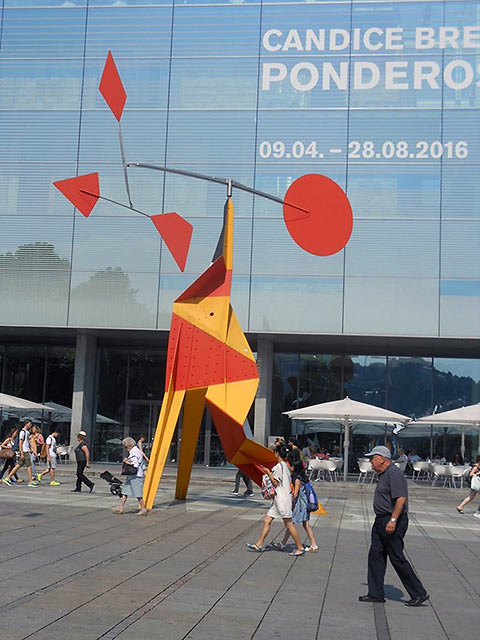 A tall, elegant Alexander Calder mobile graces the square in front of Stuttgart's new modern museum. The museum displays the work of many contemporary German painters and sculptors, as well as works by Otto Dix and a fine selection of paintings by Dieter Roth, who taught at the Rhode Island School of Design. One curiosity is a small chamber made entirely of beeswax. There's an excellent restaurant on its top floor.
Located across the street from the State Theater and Opera House, is the State Gallery, housing art from the 14th to the 21st centuries. The museum is connected to the New State Gallery, designed by British architect Sir James Stirling, and opened in 1984, where the museum's collection of 20th and 21st century art is exhibited. The collection includes such artists as Pablo Picasso, Joan Miro, Joseph Beuys and Francis Bacon.
The city's most unexpected museum is the Pig Museum, located in a former slaughterhouse. Twenty-nine rooms on three floors exhibit 40,000 pigs – small pigs, big pigs, piglets, toy pigs, pigs dressed as glamor girls, gamblers, and cowboys, piggy banks and antique pigs. There is even a skeleton of a pig. Everything but the squeal. "Kitsch" doesn't begin to describe these bizarre exhibits. The museum's brochure quotes Sir Winston Churchill: "I like pigs. Dogs look up to us. Cats look down on us. Pigs treat us as equals." And why not? There's a family-style restaurant and a large beer garden with a menu of traditional dishes, including grilled pork, crisp pork knuckles, and, of course, sausages.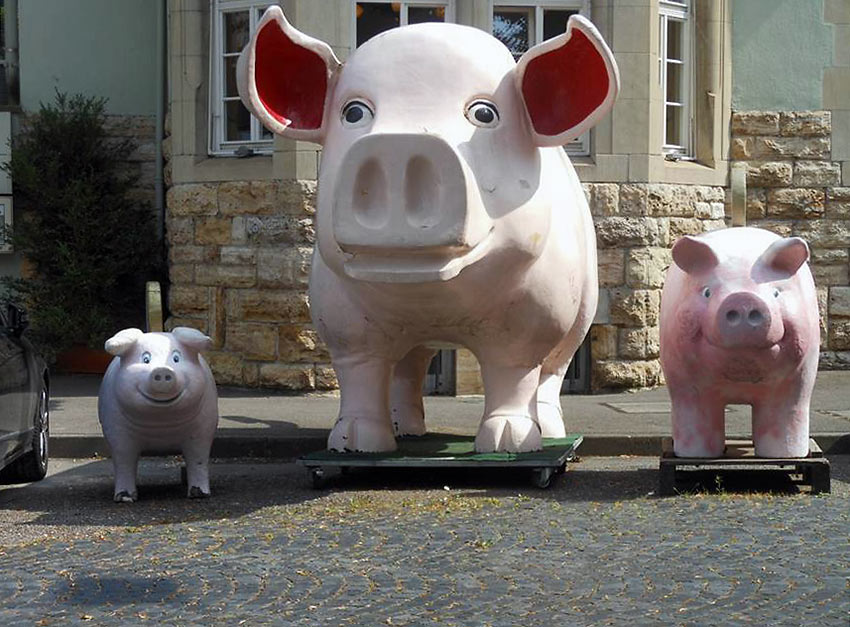 Stuttgart's architecture is notable. A housing center with the theme "Form Without Ornament" was built on one of the hills surrounding the city center in 1927. This architectural project, called the Weissenhof Estate, of 33 houses, was designed by Mies van der Rohe, Le Corbusier and Walter Gropius, among others. Each architect designed his own house, with each conforming to certain specifications. The Le Corbusier house, which was recently designated as a UNESCO World Heritage Site, is now a museum. Half of the museum reflects the history of the estate, the other half is furnished and decorated as it was in 1927.
Castle Square (Schlossplatz) is the heart of the city, where some of the old buildings survived American and British bombers. The Opera House stands nearby, home of the famous Stuttgart ballet.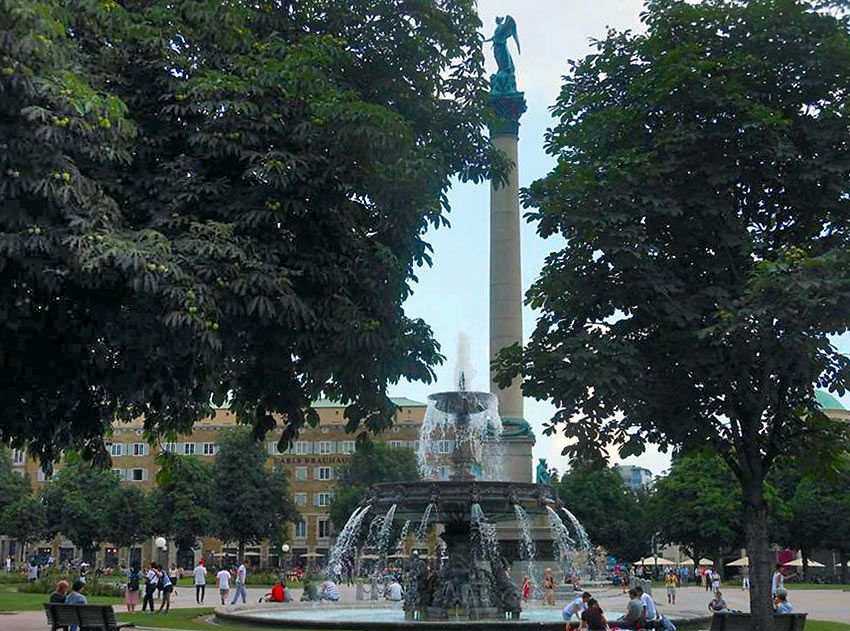 A wonderful art nouveau market hall, built between 1911 and 1914, destroyed during World War II, but rebuilt after the war, features foodstuff from all over the world. There are many open-air farmers' markets, too. A culinary specialty of the region is the "maultasche," a large ravioli-like pasta square filled with chopped meat, onions, spinach, breadcrumbs and herbs, and served in broth. It's hearty and delicious, like the local sausages.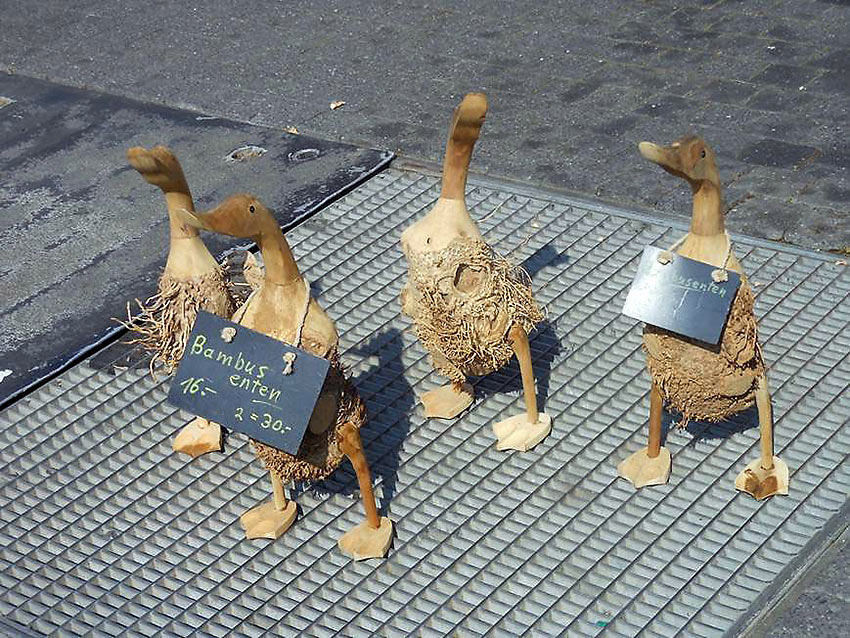 In the summer, Stuttgart hosts a wine festival and a music festival. Autumn brings the annual beer festival, a celebration that goes back some 200 years. In winter, there's an enchanting Christmas market.
All Stuttgart's inventions are not technological. A man named Alfred Ritter owned a chocolate factory here, and in 1932 his wife Clara suggested that the company make smaller, square chocolate bars that would fit into a jacket pocket. He took his wife's suggestion and the Ritter Sport changed munching history.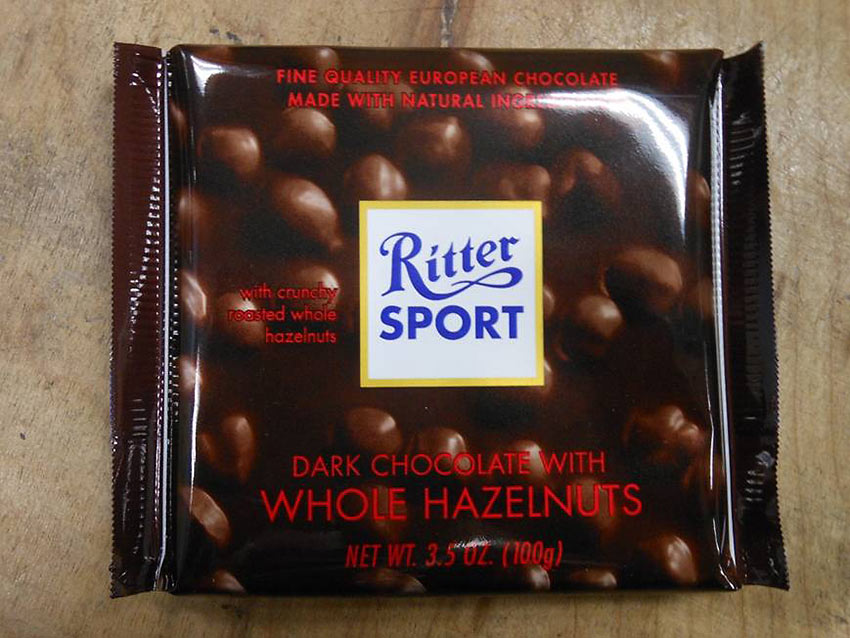 Chocolate and pigs without the squeal. Stuttgart has it all.
If You Go:
Stuttgart Citytour buses (hop-on-hop-off) run every forty minutes and take 1 1/2 hours with nine stops. Tickets are available at the Tourist Information Center near the railroad station, or on the bus.
StuttCard offers free admission to all museum and reductions to theaters, shops and restaurants.
Train tickets can be purchased in advance from RailEurope (1-800-622-8600).