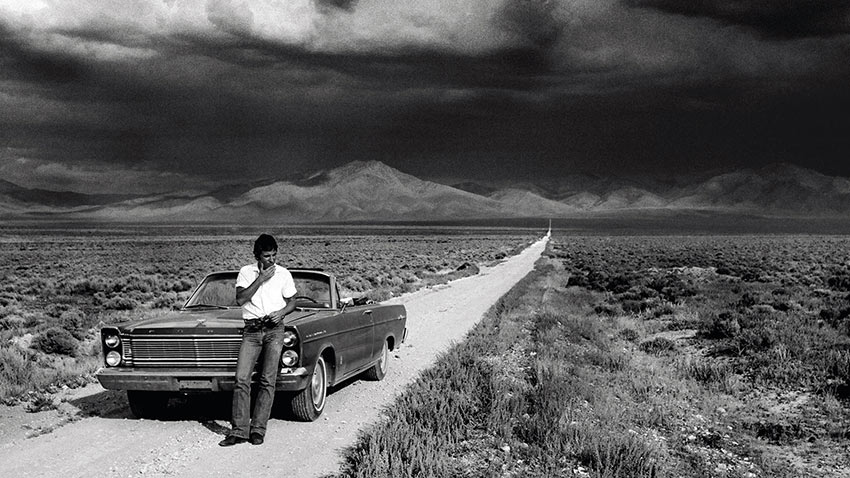 After 50 years of traveling to concert gigs, Bruce Springsteen is no stranger to the road. He once drove cross country alone in a 1959 GTO. Two of his songs made it to the Top 10 Road Music in the poll. Courtesy photo
On the morning of April 3, 2020, the T-Boy Society of Film & Music met for the final vote in the top 20 Songs of the Road of all-time. Due to the coronavirus mandated quarantine, the 15-member group transmitted their lists via zoom. The theme of Songs of the Road turned out to be both popular and all-inclusive for members. For some it meant fantasizing about taking the same Road Trip in the song or a remembrance of one of their own.  Others thought of their first car or truck. But, most of all, the songs would spark a memory of the time and place when the song was first heard.
The members huddled around their laptops in the 17 rounds of voting. Points were given to songs on a sliding scale of ten, with extra points for songs appearing on multiple lists. Was it scientific? Not one bit. –  T-Boy Society of Film & Music
1. The Long and Winding Road – The Beatles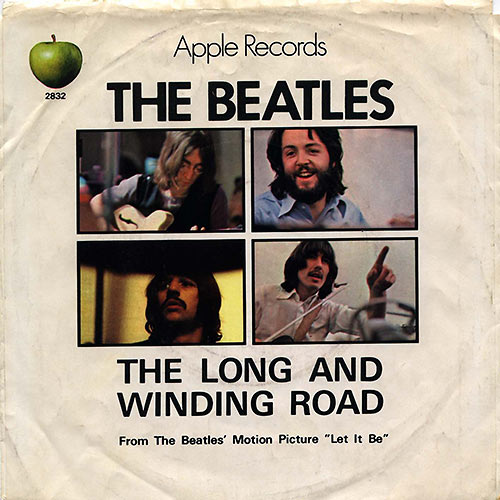 From the Album: Let It Be
B Side: For You Blue
Released: May 1970
Recorded: January 1969 and April 1970
Studio: Apple and EMI, London
Label: Apple
Songwriters: John Lennon – Paul McCartney
Producer: Phil Spector
The Long and Winding Road was initially recorded (and filmed) for the Beatles' 1969 Let It Be sessions. The album was finished, but record producer Phil Spector, known for his Wall Of Sound, was called in by Lennon to tidy up some of the tracks. And tidy he did:  overdubbing the song with eight violins, four violas, four cellos, three trumpets, three trombones, two guitars, and a choir of 14 women. McCartney was appalled by the version  and protested in vain. Never-the-less, The Long and Winding Road became the Beatles 20th and last US #1 song on June 13, 1970.
After much legal jousting, a new version of the song with simpler instrumentation was subsequently released by McCartney and the remaining Beatles in 2003 on the LP, Let It Be… Naked.
Listen to The Long and Winding Road (Naked Version/Remastered 2013)
2. Take it Easy – The Eagles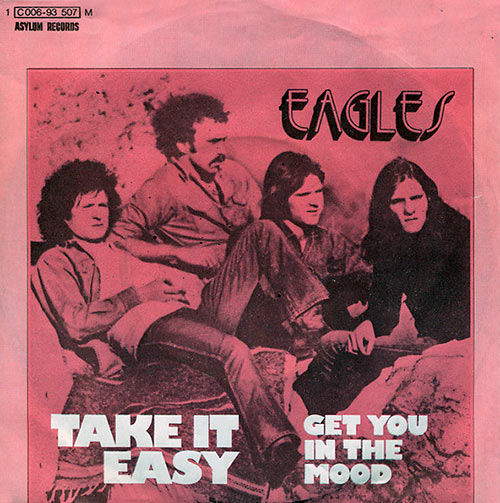 From the Album: Eagles
B Side: Get You in the Mood
Released: May 1, 1972
Studio: Olympic Sound Studios, London
Label: Asylum
Songwriters: Jackson Browne, Glenn Frey
Producer: Glyn Johns
The Eagles' co-founder Glenn Frey, and fellow country-folk rocker Jackson Browne, had once lived in the same apartment building in Santa Monica, CA. Frey recalled having heard an incomplete version of a song which Browne was having difficulties finishing. Frey asked if he could work with him on the song, resulting in the 1971 song, Take It Easy. The song became the first track on the Eagles' self-titled debut album and was released as their first single, which propelled them to stardom. Browne also recorded his version of Take It Easy on his second LP, 1973's For Everyman.
Listen to the Eagles' Take It Easy
Listen to Jackson Browne's Take It Easy
3. Thunder Road – Bruce Springsteen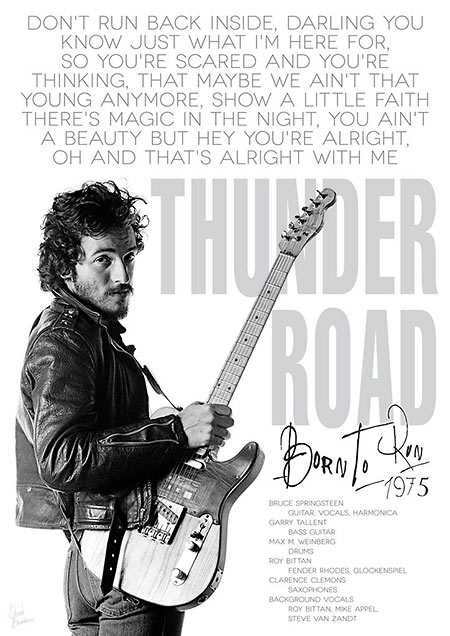 From the Album: Born to Run
Released: August 25, 1975
Recorded: July 16, 1975 (completed) at the Record Plant, New York City
Label: Columbia
Songwriter: Bruce Springsteen
Producers: Bruce Springsteen, Jon Landau, Mike Appel
Bruce Springsteen said he envisioned the LP Born to Run as a series of vignettes, following its character throughout the day, with Thunder Road serving as an "invitation" to the album and opening with a harmonica that suggests the beginning of a "new day." In 1975, music critic Jon Landau joined the album's production team, marking the start of a life-long professional relationship with  Springsteen. Current manager Mike Appel fiercely resented Landau's influence. Springsteen had grown tired of Appel's dictatorial control, and sought to replace him with Landau. Appel filed a lawsuit that kept Springsteen from recording for three years. The lawsuit was eventually settled, but it was a frustrating period for Springsteen and his fans with the lack of new recordings.
Listen to Springsteen's Thunder Road live
4. America – Simon & Garfunkel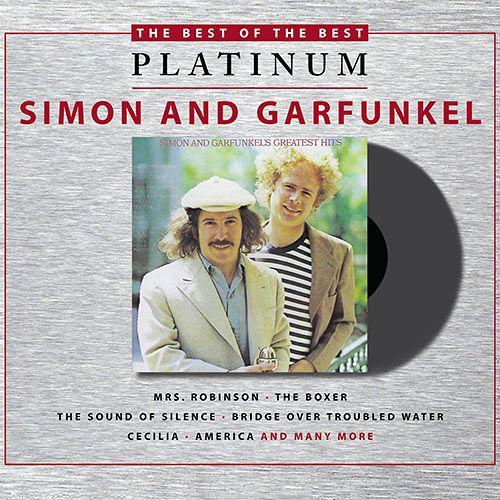 From the Album: Bookends
Released: April 3, 1968
Recorded: February 1, 1968 at Columbia Studio A, New York City
Studio: Columbia Studio A, New York City
Label: Columbia
Songwriter: Paul Simon
Producer: Paul Simon, Art Garfunkel, Roy Halee
America is a track from Simon & Garfunkel's fourth studio album, 1968's Bookends, which is influenced by the Beatles' stunning innovations in the studio. The song was composed by Paul Simon, and concerns young lovers hitchhiking their way across the United States, in search of "America," in both a literal and figurative sense. It was inspired by a 1964 road trip that Simon took with his then girlfriend Kathy Chitty. The song is regarded as one of Simon's strongest songwriting efforts and one of the duo's best songs.
Listen to Simon & Garfunkel's America
5. King of the Road – Roger Miller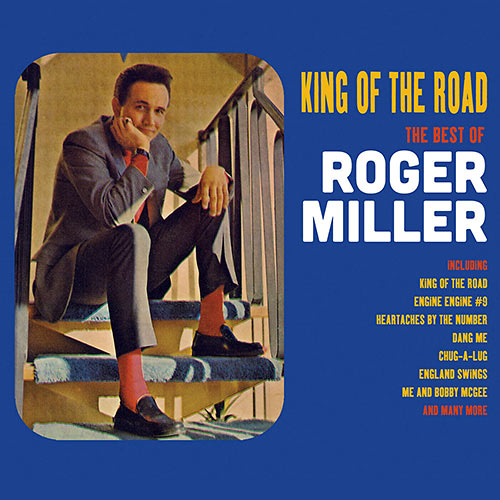 From the Album: The Return of Roger Miller
B Side: Atta Boy Girl
Released: January 1965
Recorded: November 1964
Label: Smash
Songwriter: Roger Miller
Producer: Jerry Kennedy
Roger Miller was an American singer-songwriter, musician, and actor widely known for his honky-tonk-influenced novelty songs and his chart-topping country and pop hits from the mid-1960s Nashville sound era. King of the Road is a song written and originally recorded in November 1964. The lyrics tell of the day-to-day life of a vagabond who, despite being poor, revels in his freedom, describing himself humorously or cynically as the king of the road.
Listen to Roger Miller's King of the Road
6. Born to Run – Bruce Springsteen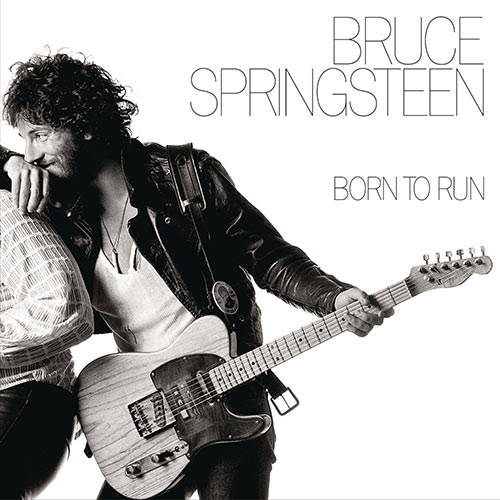 From the Album: Born to Run
B Side: Meeting Across the River
Released: August 25, 1975
Recorded: January 8, 1974 (first take); May 21, 1974 (first demo); August 6, 1974
Studio: 914 Sound Studios, Blauvelt, New York
Label: Columbia
Songwriter: Bruce Springsteen
Producer: Bruce Springsteen, Mike Appel, Jon Landau
Born to Run was Bruce Springsteen's first worldwide album release, and the title song of his album, Born to Run. In late 1973, on the road in Tennessee, Springsteen awoke with the title Born to Run in his head. Written in the first person, the song is a love letter to a girl named Wendy, for whom the hot rod-riding protagonist seems to love. However, Springsteen has noted that the song has a much simpler core: getting out of Freehold, New Jersey. U.S. Route 9 is a highway passing through Freehold.
Listen to Springsteen's Born to Run
7. Hit the Road, Jack – Ray Charles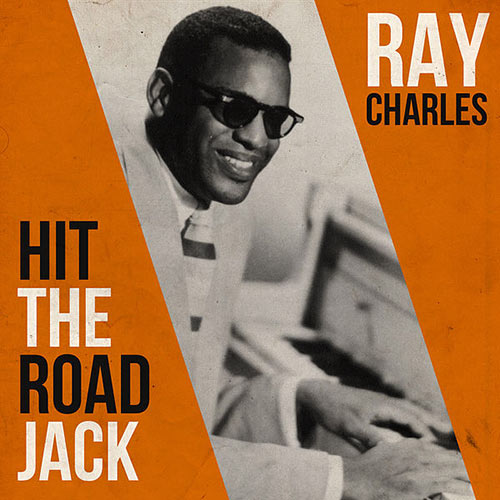 B Side: The Danger Zone
Released: June 1961
Label: ABC-Paramount
Songwriter: Percy Mayfield
Ray Charles Robinson pioneered the soul music genre during the 1950s by combining blues, rhythm and blues, and gospel styles into his songs. His innovations continued during the 1960s with  the integration of country music, rhythm and blues and pop music, leading to crossover success. Hit the Road, Jack is a song written by Percy Mayfield and first recorded in 1960 as an a cappella demo sent to Art Rupe. It became famous after it was recorded by Ray Charles with The Raelettes' vocalist Margie Hendrix, and eventually became one of his signature songs. Hit the road is an idiom: A person could say, Everyone into the car; let's hit the road!
Listen to Ray Charles' version of Hit the Road, Jack
8. Take Me Home, Country Roads – John Denver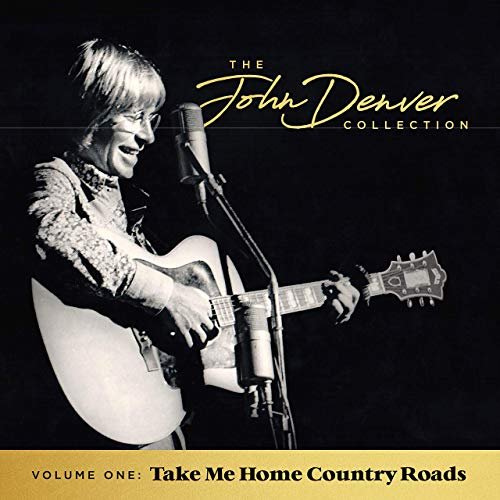 Released: April 12, 1971
Recorded: January 1971, New York City
Label: RCA
Songwriters: Bill Danoff, Taffy Nivert, John Denver
Producer: Milton Okun, Susan Ruskin
Henry John Deutschendorf Jr., known professionally as John Denver, was a singer-songwriter, actor, activist and humanitarian. In 1970, Bill Danoff and Taffy Nivert co-wrote a song called I Guess He'd Rather Be in Colorado, which they recommended to Colorado transplant, John Denver. Denver chimed in as the third writer, and the result was Take Me Home, Country Roads. Danoff had never been to West Virginia before co-writing the song, with its inspiration stemming from a drive to Montgomery County, Maryland. He considered using Massachusetts rather than West Virginia as both four-syllable names would have fit the song's meter. Take Me Home, Country Roads is now the official state song of West Virginia.
Listen to John Denver's Take Me Home, Country Roads
9. Refuge of the Roads – Joni Mitchell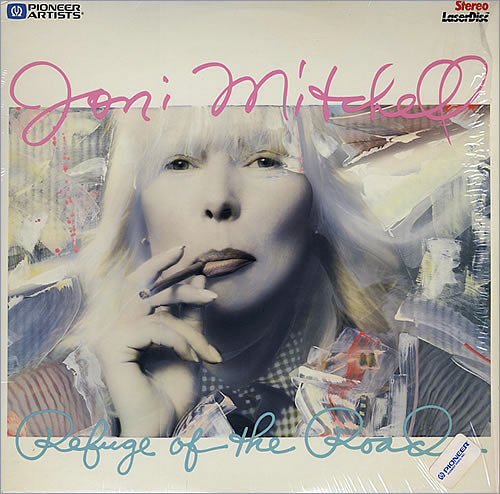 From the Album: Hejira
Released: November 1976
Recorded: 1976
Studio: A&M Studios, Hollywood
Label: Asylum
Songwriter: Joni Mitchell
Producer: Joni Mitchell
Refuge of the Roads was written about a three-day visit that Joni Mitchell had made to the controversial Buddhist meditation master Chögyam Trungpa in Colorado on her way to Los Angeles. According to Mitchell, it was during this visit in early 1976 that Trungpa cured her of her own cocaine addiction. She would later say that this track was one of her own favorite songs, partially due to her collaboration with jazz virtuoso bass guitarist Jaco Pastorius. Refuge of the Roads closes the album Hejira, whose experimental sound is still considered ahead of its time today.
Listen to Joni Mitchell's Refuge of the Roads
10. Sweet Baby James – James Taylor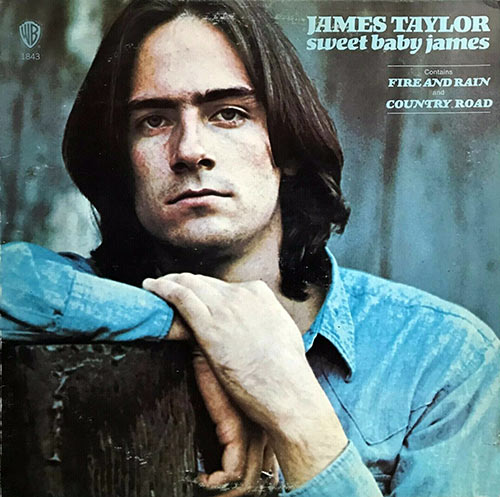 Released: February 1970
Recorded: December 1969
Studio: Sunset Sound, Los Angeles
Label: Warner Bros.
Songwriter: James Taylor
Producer: Peter Asher
Sweet Baby James is a song written and recorded by James Taylor that serves as the opening and title track from his 1970 breakthrough album, Sweet Baby James. It is one of his best-known and most popular tunes, considered a classic and his own favorite of his songs. It was written by Taylor for the son of his older musician brother, Alex, who was named James after him  The song is composed as a waltz, in 3/4 time, a cross between a cowboy song and a lullaby, conceived by Taylor as he was driving through North Carolina to meet his  infant nephew for the first time.
Listen to James Taylor's Sweet Baby James
#11-20 Top Road Songs
Selected lists of T-Boy Society of Film & Music Members