Raoul's 2 Cents
Start with Laughter
It's the weekend of Father's Day and I wish I had more time to write my thoughts but today was especially busy and this is another photo-finish TGIF edition. I'm not going to even have time to edit so please bear with me.
I have avoided getting into Twitter because I knew it would occupy too much of my time if I ever got addicted. One of the headlines accused Twitter of unfair and unbalanced censorship. So this week I decided to check what all the fuss was about. I decided to follow different political persuasions. What I discovered was a large disparity of media coverage. One persuasion talked extensively about CHAZ or CHOP (the so-called autonomous 6-city block zone) and the other persuasion had avoided any mention of it. One persuasion talked about the Rayshard Brooks killing in Atlanta (where a white cop shot a black man running away with the cop's stolen taser) while the other persuasion defended the police. Both sides talked about defunding the Police but they both had different meanings of the word "defund." Of course politicians were playing to the cameras by kneeling (or not kneeling), accusing, blaming, sympathizing, ridiculing — leaving the rest of us confused and more and more distant from each other. After almost a week I realized that it's true — Twitter is everything I want to avoid.
I understand these are all serious topics but I couldn't help but  laugh at the silliness. I'm hoping both sides can find common ground. May I suggest we start by laughing at the absurdity?
I decided I'd give you a little test. The first video may upset Conservatives and the last joke may upset Liberals. They're both clever and funny. If you can't laugh at them, then may I suggest you're too serious?  Think about it. We need to unite and help each other create a better world. If you can't even laugh at these jokes, how do you expect to get there?
Keep safe, keep healthy and don't forget to greet Dad this Sunday. TGIF people!
Joke of the Week
Thanks to Peter Paul of S Pasadena, CA for sharing this joke.

Video: Asian Son Thinks He's White
Thanks to Jun of Encino, CA.
It's a political stand-up comedy. He's obviously not a fan of Trump so if you are sensitive about this, move on. Otherwise, I think he's very creative and funny. Lighten up!
Video: Lie Detector Wedding
Thanks to Jun of Encino, CA.
Hope you understand Spanish. Sorry, I couldn't find an English translation.
Video: Building the Perfect Squirrel Proof Bird Feeder
Thanks to Rodney of Manitoba, B.C.
Video: "Be Thou My Vision" Sung by 300 Irish Churches
Thanks to Art of Sierra Madre, CA.
Don's Puns
Thanks to Don of Kelowna, B.C.who loves puns.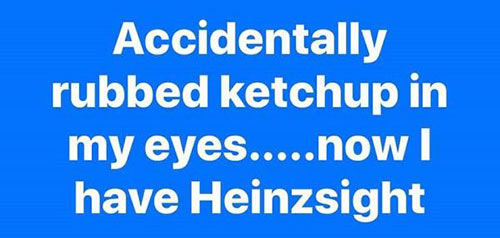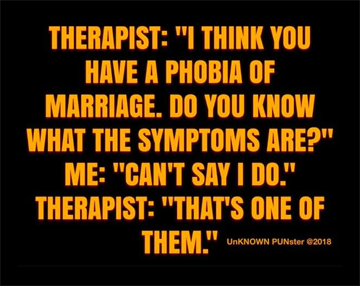 Parting Shots
Thanks to Don of Kelowna, B.C.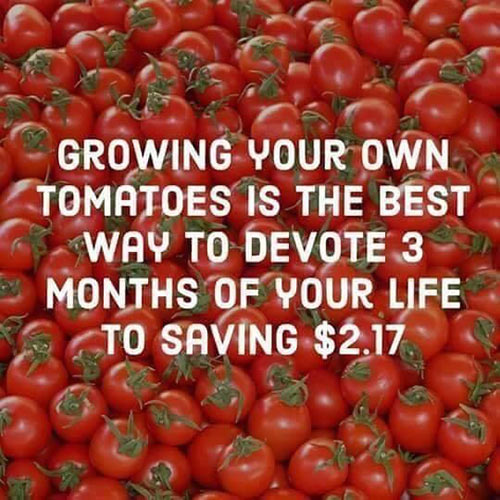 Thanks to Peter Paul of S. Pasadena, CA for sending this strange Father's Day greeting from a famous Conservative, C'mon, lighten up!