This mouthwatering gem stems from T-Boy writer, foodie, and photographer extraordinaire, Steve Rosenfeld. He seems to have a knack for finding the very best dining venues in the most exotic locations. And, this one compels me to experience The Cousins Trattoria, located in Cape Town, South Africa. – Audrey
I think I would be remiss if I did not tell our readers about an Italian restaurant  my bride Elaine and I visited when we were in Cape Town, South Africa. The name of the restaurant is The Cousins Trattoria and it was actually started by three cousins – Luca, Simone and Andrea Biondi – who came from Italy and somehow ended up in Cape Town.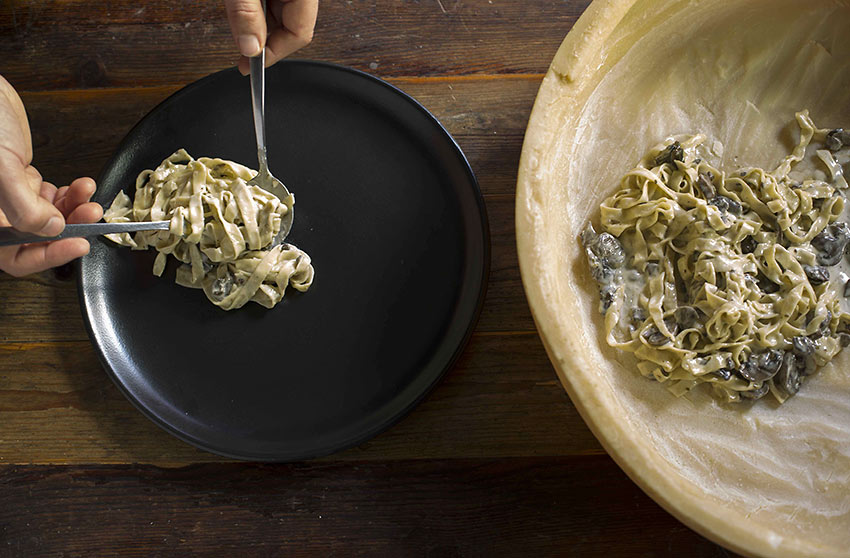 Their signature dish is Tagliolini served with cream, mushroom and thyme, but the best part is when the meal is brought out to your table, it is dropped into a large wheel of Grana Padano cheese, which the server brings to the table on a cart, and proceeds to mix the Tagliolini around in the wheel until it picks up the cheese from the wheel, and is then placed back on your plate. We enjoyed it so much, we went back again during our short stay.
The atmosphere is very warm and intimate, the service great and the conversation enjoyable. I recommend it for anyone who has the good fortune to visit Cape Town.
The Cousins' Pasta Dish
For the pasta, combine:
1kg white cake flour
8 eggs
150ml water
For the sauce, sauté:
500g white mushrooms
1 litre fresh cream
150ml white wine
20g garlic
20g thyme
Finish in a wheel of parmesan.
Click here and see how it is done
Here's a look at a few other dishes: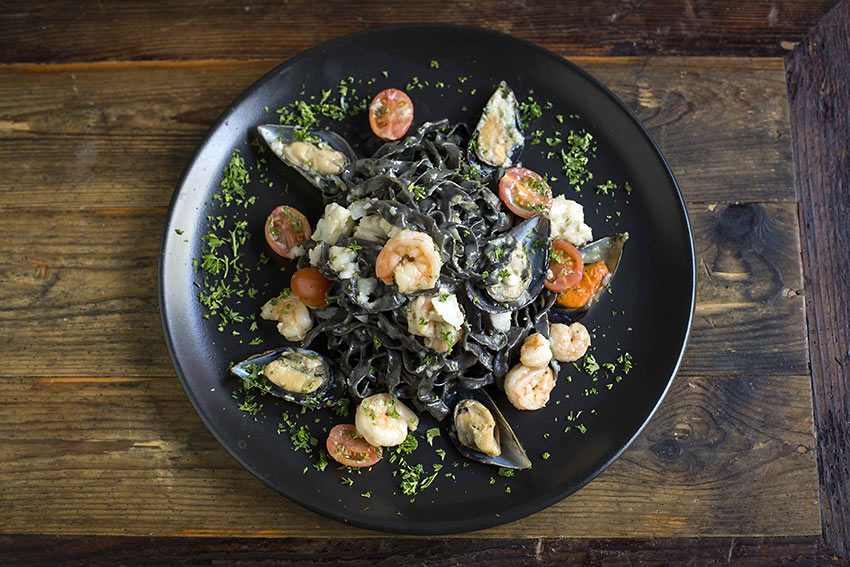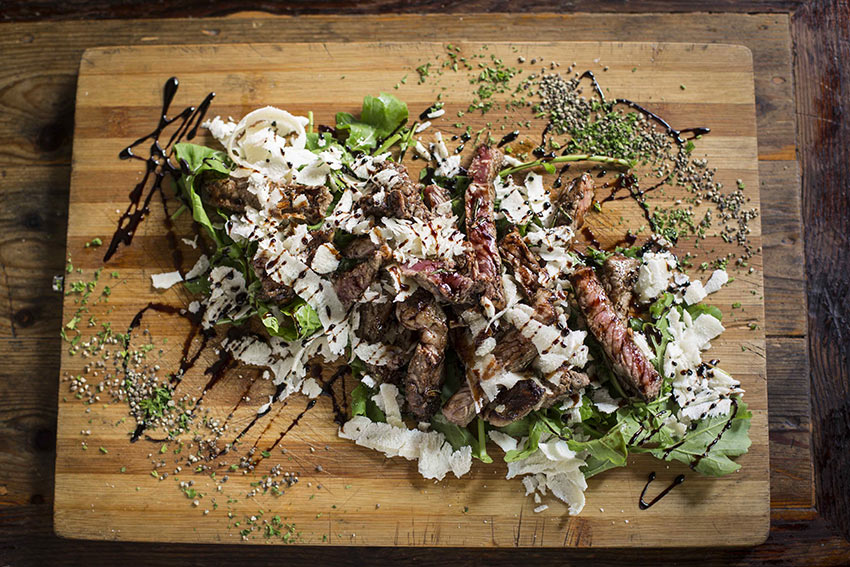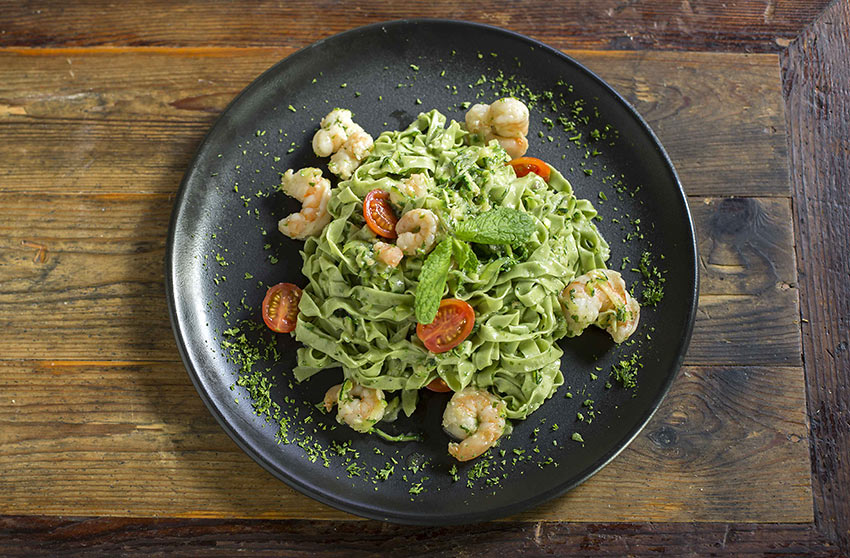 Buon Appetito from Cape Town!
– Steve