Curated by Ed Boitano
Jim Gordon of Vancouver, BC — Co-host/co-producer of weekly TV shows, Our City Tonight & The Travel Guys:
Well done to my #travelguystv colleague #weavecleveland for his contribution!! I live in Vancouver and have never been to that tiny fishing village. I would also add, taking visitors to #crescentbeach in #whiterockbc near Weave's home!
West Beach has more rocks than East beach, but right at the water line in the photograph is where the sand begins. The tide tide goes way out on this shallow bay so there's more sandy area than rocky area.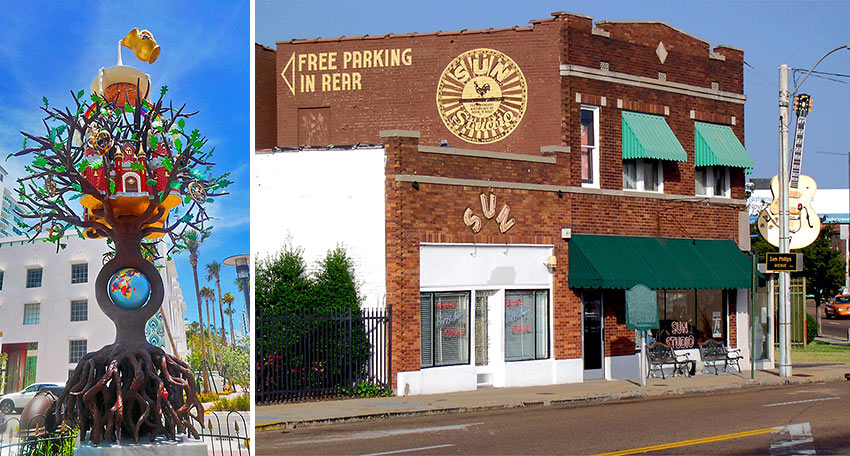 Harrison Liu of Miami Beach — Cruise specialist:
If I weren't already living here, I'd say Miami. But I have to agree with Mattox, Memphis is my #2. My most memorable experience in Memphis was the Sun Studio tour. One of the best storytelling I've ever experienced.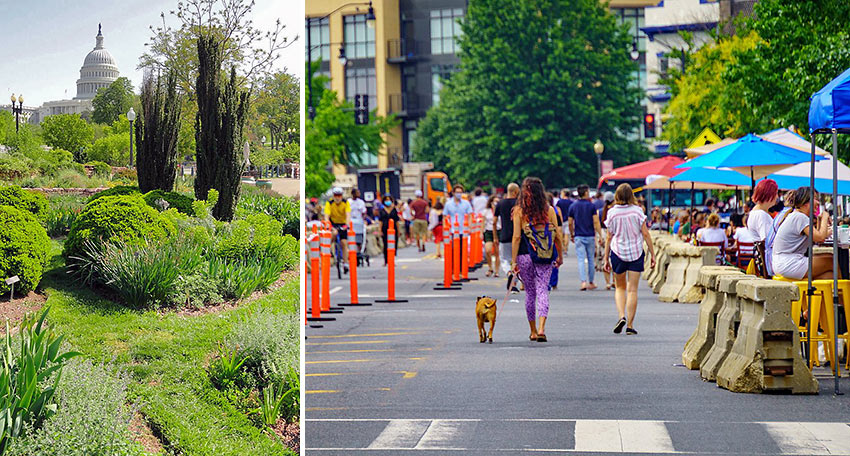 Maribeth Mellin of Southern California — Author, free lance journalist:
Washington D.C. for sure. Lived there in the 70s and spent every weekend walking around the city, exploring neighborhoods. It felt like living in a national park with manicured gardens everywhere. No billboards, no high-rises, flower markets and cafes on the sidewalks and so many monuments and museums available for free. It's truly an international city — the grocery stores held a fascinating array of ingredients and there were restaurants for every possible taste. I wasn't into politics at the time and could enjoy the city for itself, without that distraction.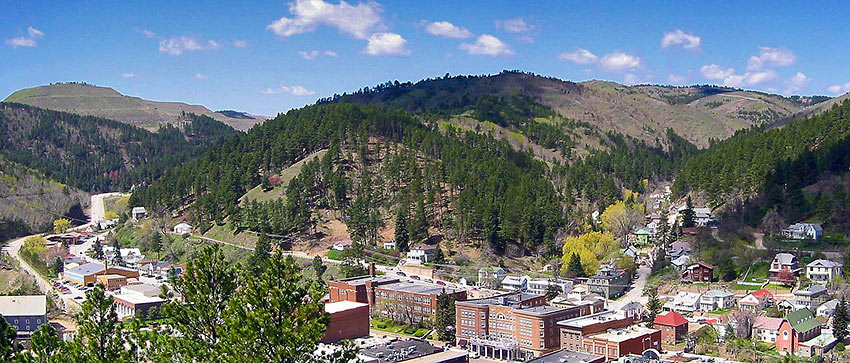 Judy Henry Heier of Puyallup, Washington — Owner/Antiques Dealer/Appraiser at the Heier Echelon:
Fantastic! Very inspiring article, and makes me realize I need to travel more… Deadwood, S.D. comes to mind as an interesting destination. A throwback to the 1870's, 1880's, with the renovated hotels, turned casinos… wild west and mining history including the Gold Rush, Wild Bill Hickok and Calamity Jane… If you're there at right time, you'll see a 'shootout' reenactment… the beautiful trek through the Black Hills, and don't forget to visit Mt. Rushmore and Crazy Horse a few miles down the road. Beautiful scenery to behold along the way. A fun destination.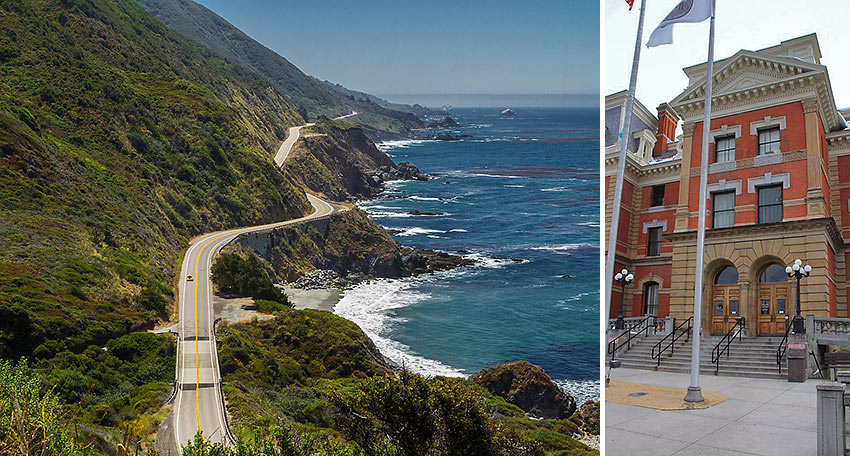 Patty Medina of Southern California — Writer & actor:
Cambria, California. It's our happy place! And, driving down the Pacific Coast brings joy to my heart.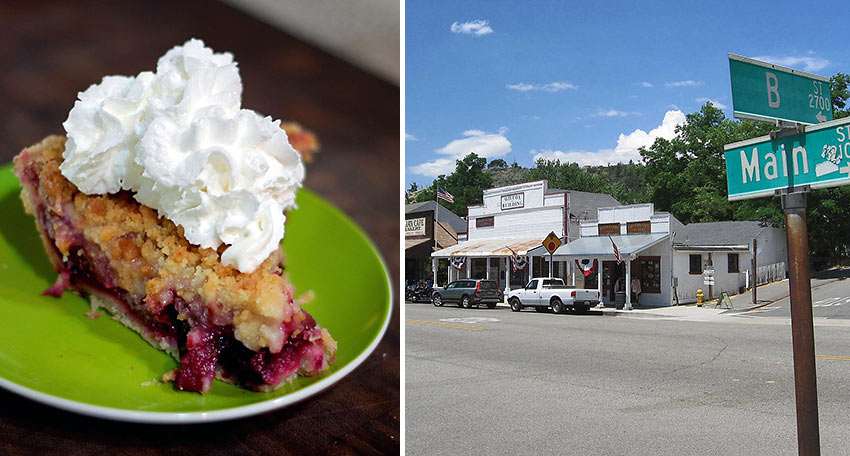 Jill Rand of Perkasie, Pennsylvania — Heritage Estate Properties executive:
Fantastic article! I agree with Julian, CA! (#3, T.E. Mattox, on writer's poll), The cutest small town, filled with Apple orchards, antique stores and Bed & Breakfasts. I went on a mother/daughter weekend when Amanda was 5 years old. Little did I know the throw back in time included lack of Wi-Fi and televisions! We played board games in the Parlor, sipping hot apple cider. Nearby farm offered a petting zoo and panning for gold! An incredible, memorable experience once I got over the panic of "unplugging from technology."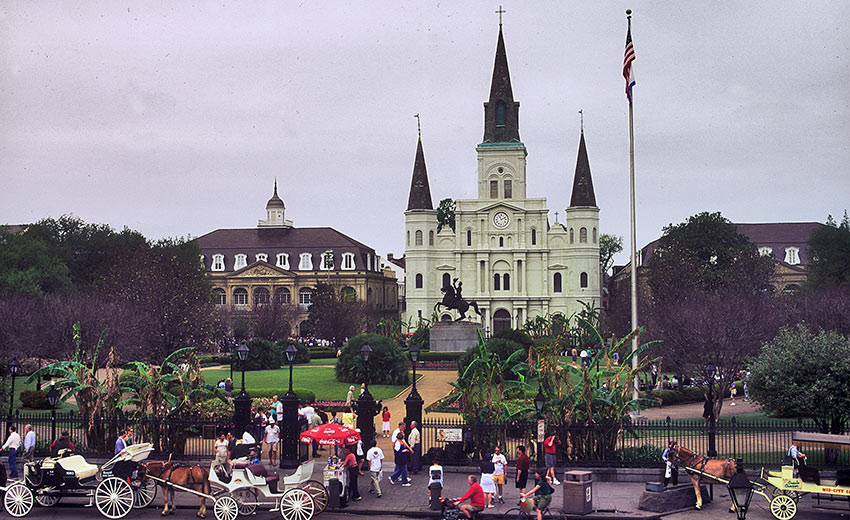 Ann Bailey of Pasadena California — Writer:
New Orleans. Doesn't feel like it's part of the United States.

Alex Brouwer of Berkeley, CA — Youth counselor:
While I haven't been to many places in the US, I love San Diego, CA; Crater Lake, OR; or Zuma or Malibu beach in Los Angeles, CA. My favorite place of all may be Mt. Rainier in Washington State.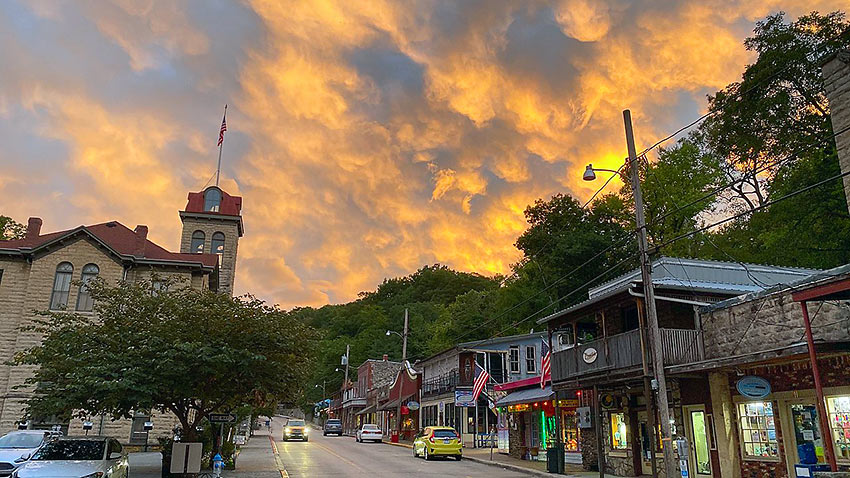 Brom Wikstrom of Seattle — Artist , mouth painter & instructor:
Eureka Springs, Arkansas has an illustrious history, dynamic present and a promising future. From its earliest days, it was renowned by native Americans as a destination for the healing properties of the natural springs. Early settlers also migrated to the area for the same reason and left remarkable Victorian homes throughout the valley. Perhaps most striking is the famed Crescent Hotel, billed as the most haunted place in America. For someone like myself who uses a wheelchair, the steep, winding streets can pose a challenge at times but the natural beauty, charming structures and generous people make this an enjoyable and history-filled experience. I was able to board the historic train that shuttles visitors around the area and took several driving tours to soak up the natural beauty from selected viewpoints. Cultural venues are cherished with an annual opera festival, Festival of Arts in May and a Mardi Gras Festival. You don't need to be particularly religious to appreciate the annual Passion Play performed out of doors from May through October or the sacred confines of Thorncrown Chapel, architect Fay Jones' masterpiece, set in a forested glen that exemplifies serenity and blends with its natural setting beautifully.
Nearby is the Blue Spring Heritage Center, a 33-acre nature preserve and the world-class Crystal Bridges Museum of Art in Bentonville is barely an hour's drive away. Only a bit further in the other direction is Branson, MO where music and entertainment options thrive. Other points of interest to note is Quigley Castle, a unique house museum and garden and Onyx Cave, a modest sized attraction where some of the 1969 production "It's Alive" were filmed.
It was July when we visited and though it was hot as all get out, we cooled off with sun tea and some of the local craft beers in the taproom at Brews on Pine Street.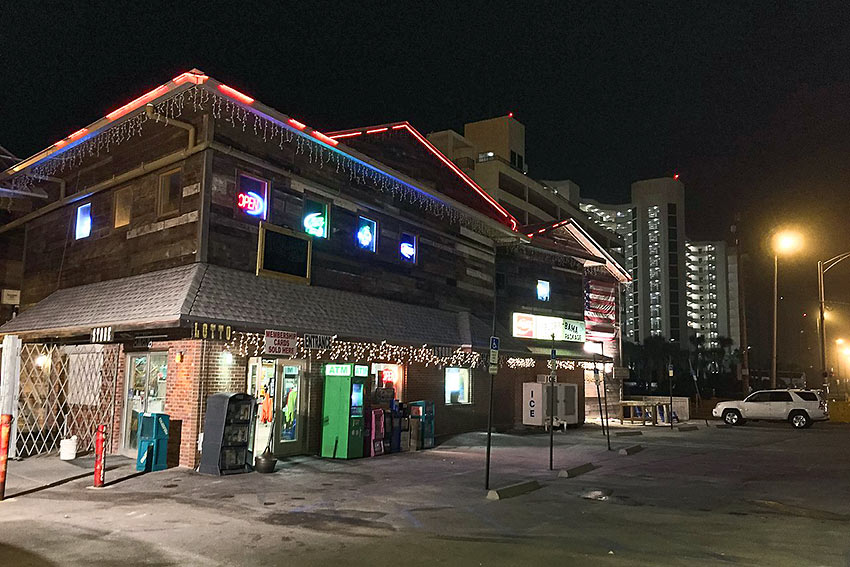 Jeff Stave of Sandy, Oregon — Musician & composer:
Okay, once while visiting the Flora-Bama road house on the state line Gulf Coast, I called my mother and told her I wanted to head over to New Orleans for a stay. She nixed the idea saying she worried about my safety. I was in my 40s .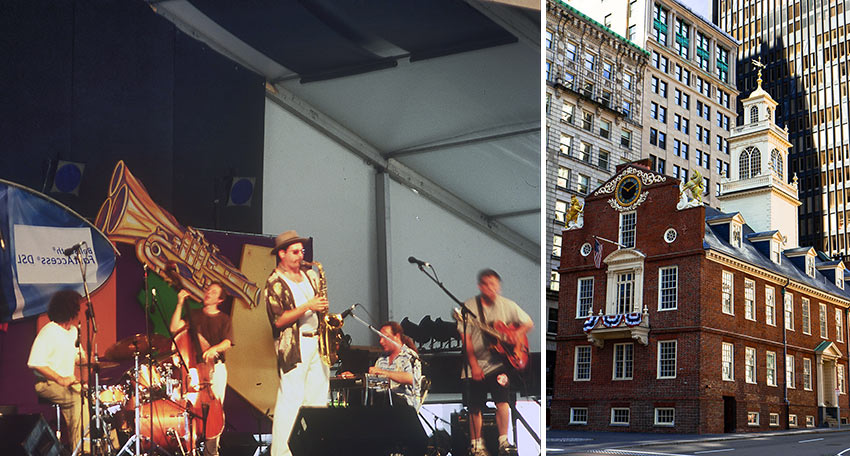 Steve Mandel of Long Beach, CA — Music critic:
Love to go back to New Orleans or Memphis. Been too many years. "Steve, I want to go to Boston" – Jocelynn Pryor!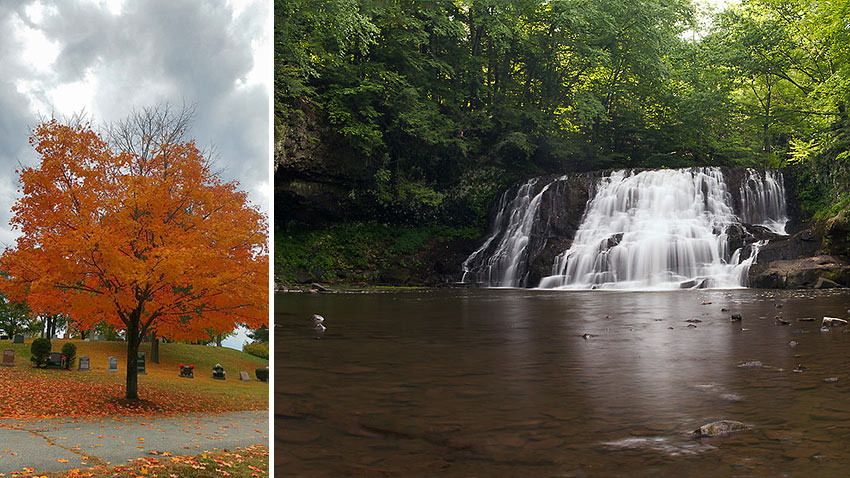 Gitta Kroon-Fiorita of Connecticut — Owner at Kroon Communications, LLC:
All great destination choices and wonderfully written. I am always drawn to places I have not been and New Orleans is high on my bucket list. I must say though I have come to appreciate what my own state of CT has to offer during this pandemic. Great state parks for hiking and small towns to wander. E.g., I discovered the historic town of Washington, surrounded by miles of trails at Steep Rock. Anyone bound for New England in the fall to see the foliage, don't skip this little gem!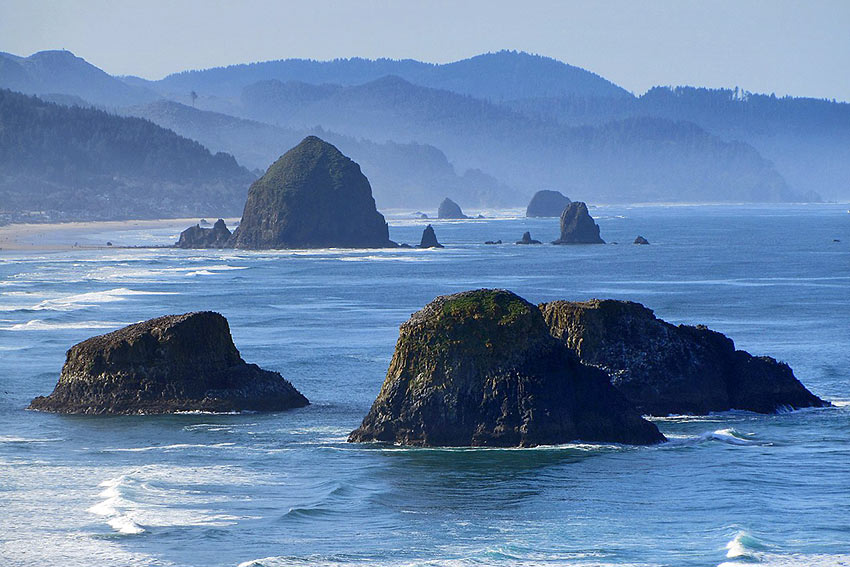 Roger Fallihee of Seattle — Writer:
I love Cannon Beach, Oregon. We go there almost every year. Amazing beach, town, people, shops, and restaurants.
Visit T-Boy Society of Film & Music's Favorite Domestic Destinations — Writer's Poll