Preparing for Valentine's Day
Last Wednesday was Valentine's Day. Miraculously, I was able to pull it off again. My wife felt special and said she really enjoys Valentine's Day because every year I manage to "hit it out of the ballpark." She said that she can't wait for next year's surprise.
I don't know if I should be glad or worried. You see, every year I try to come up with something unusual. Last year, I organized the men in our "Couples Group" to sing "Unforgettable" and read our Love Cards. The wives loved it and the men scored high that day. I don't remember what I did the year prior to that but I do remember some of the others:
One year I arranged for a traveling choir of women to sing her Love Songs at her place of work where she was the envy of her office mates
Another year, when the kids were little, I woke her up in the middle of a chilly night, arranged for a babysitter and we had a warm breakfast of baked potato at a new all-night Wendy's Hamburger chain
Many years in a row before Pandora and Spotify, I would prepare audio CDs of her favorite music
One of our very first Valentine's evenings, we watched a movie dressed in the same shocking red and white collared T-shirts. Everyone was staring so we were so self conscious we ran to the parking lot to escape their chuckles.
Valentine's Day Painting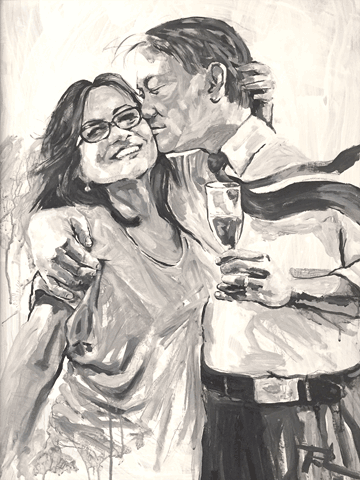 Last Wednesday I posted a painting I had done that hangs in our bedroom. The painting was no surprise to her but it was a surprise for everyone else. She got so many likes and teasing from her Facebook (about 100) friends that she came home in very high spirits.
So here I am, post Valentine's Day, and already fearing the next year. I should be so lucky, huh? I know she will appreciate whatever I give her … at least that's what she says … but you know women — what they say and what they really mean can be entirely different. It's "Clint Eastwood (aka Dirty Harry) time"— "Go ahead … make my day!" We all know she really wants me to do something even more special. That bar keeps getting more and more unreachable.
I'm a dead man walking.
So, how was your Valentine's Day? Did YOU (men) "make her day?" Did YOUR MAN (women) make YOUR day?"
"The one thing we can never get enough of is LOVE. And the one thing we can never give enough of is LOVE."
—  Henry Miller (Thanks to Nancy of Pasadena who sent this quote)
TGIF people!
February 16, 2018
Two Times
Contributed by Charlie of New Jersey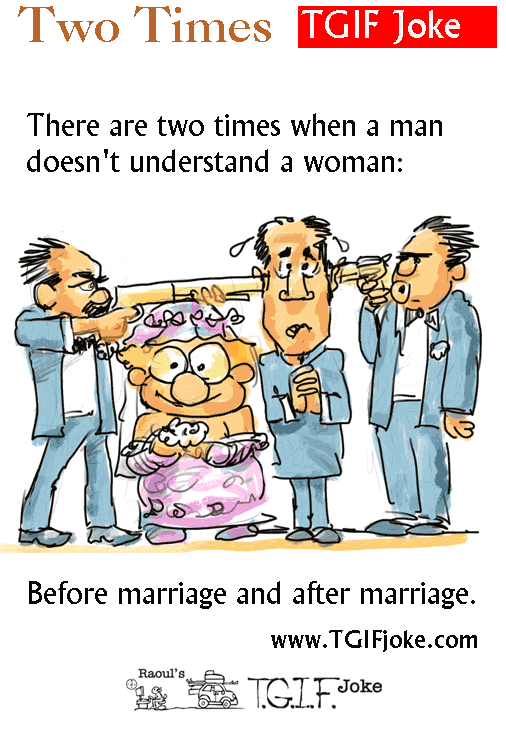 TGIF Videos

Illegal Immigrant Proposal in Subway
Sent by Charrie of Virginia
Someone tell me this guy's just kidding. You single women out there, he's a good catch! A proper slave!

Police Scared of Mouse
Sent by Art of Sierra Madre, CA
Here's a quick video. Just gives you that confidence in our government issued protectors, doesn't it?
Parting Shot
Thanks to Don of Kelowna, B.C. who shared this photo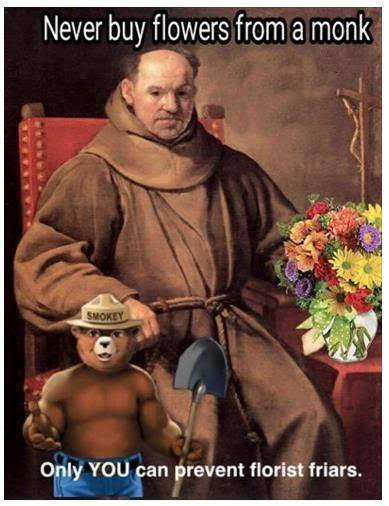 Parting Shot 2
Thanks to Scott of Deerfield, New Hampshire who shared this photo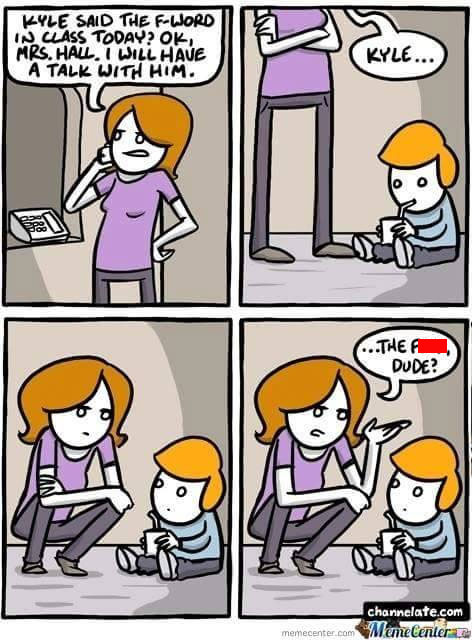 The footsteps that a child follows are usually the ones the parent thought they covered up.
— Anonymous