Seven Sweet Vancouver Valentine's Day Ideas 2019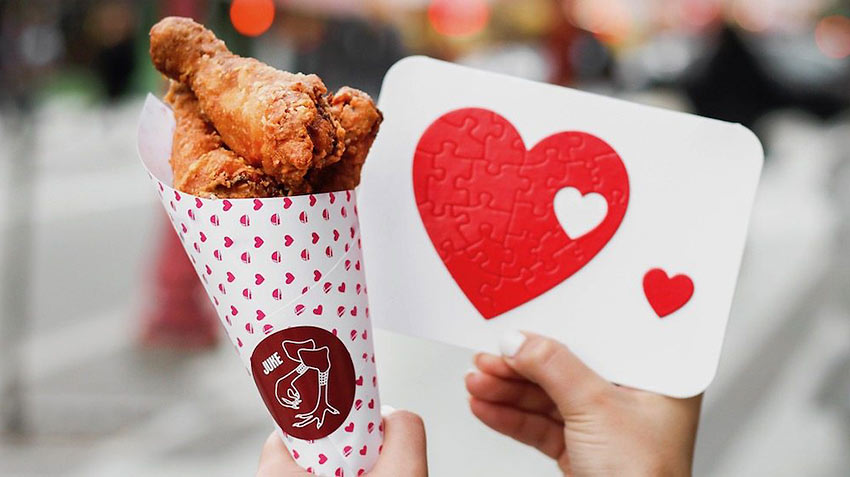 Love is in the air! In need of a few ideas for Valentine's Day this year? Don't stress, we've got you covered. Here is a list of seven Vancouver Valentine's Day date night ideas for you and your special someone.
Lot185 Café + Wine Bar's Four-Course Valentine's Menu
Lot185 Café + Wine Bar is pleased to offer a delicious four-course dinner menu for Valentine's Day. Coffee shop by day and wine bar by night, you can find this unique dining experience inside the Vancouver Convention Centre West. The restaurant has beautiful views of Vancouver's waterfront and Northshore Mountains, the perfect location for you and your Valentine. The dinner is priced at $65 per guest (additional beverages, tax, and gratuity not included), and features delicious menu items such as Pan Seared Quebec Veal Tenderloin, Michel Cluizel Chocolate Mousse, and a complimentary glass of bubbly.
For reservations call, 604-647-7416

Valentine's Day After Hours at the Vancouver Aquarium
Pucker up for an intimate affair at Vancouver Aquarium's After Hours this Valentine's Day.
Vancouver Aquarium® scientists agree that blushing can be considered camouflage when discussing topics such as coral sex. Indulge in an alluring and amusing exploration of the sex lives of aquatic animals during the Valentine's Day-themed After Hours on Thursday, Feb. 14 at the Vancouver Aquarium, an Ocean Wise® initiative. With a drink in one hand, your partner or pal in the other, get set for a scintillating night. In addition to exploring the Aquarium's galleries at night, you can also enjoy special programs covering a range of hot topics.
Leave the kids at home; this racy event is suited for an adult audience. Cocktails, beer, and wine will be available for purchase throughout the Aquarium.
Where: Vancouver Aquarium (845 Avison Way)
When: Thursday, Feb. 14 from 6 to 11 p.m.
Purchase your tickets early to have Valentine's Day plans sealed with a fish and to avoid disappointment (the event often sells out). Tickets are only available online at vanaqua.org/after-hours and are $27 for members and $35 for non-members.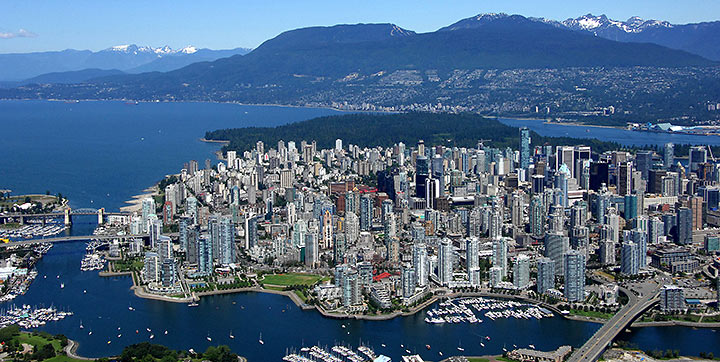 Feather the Love Nest with Juke Fried Chicken
Juke Fried Chicken is giving lovers of its signature southern-inspired fare a delicious way to celebrate Valentine's Day once again with the return of its popular 'Let's Cluck' fried chicken bouquet on Thursday, February 14.
Available in limited quantities for both pickup and delivery from 11 a.m. to 9 p.m. during Valentine's Day only at both the original Juke (182 Keefer Street) and Little Juke (1074 Davie Street) locations, the Let's Cluck bouquet swaps flowers for eight mouth-watering pieces of Juke's trademark gluten-free, crispy fried chicken in decorative wrapping.
Inspired by Ariana Grande's kiss-off tune, Bar Manager Olivia Povarchook will unveil a special V-Day cocktail, 'Thank U, Next'. This saucy drink will be available at the Chinatown location from Monday, February 11 to Saturday, February 17.
Orders can be made online at jukefriedchicken.com or via email at info@jukefriedchicken.com starting Tuesday, January 29.

Reminisce the Journey of Your Relationship with the Help of Pinnacle Hotels
Feeling nostalgic? Reminisce with your sweetie at one of three Pinnacle Hotel restaurants this Valentine's Day. Accompanied by live music and beautiful waterfront views, each property is serving up a special menu on Thursday, February 14th to celebrate the occasion.
See the menus here:
P2B bistro & bar
Pier7 restaurant + bar 
The Lobby food + drink
Boulevard Kitchen & Oyster Bar's Very Special Valentine's Day Dinner
This intimate one-night-only service features a special multi-course menu featuring the restaurant's award-winning West Coast-inspired cuisine for $120 per person (tax and gratuity not included). Fire up your palate (and love life) with optional wine pairings selected by Restaurant/Wine Director JP Potters available for an extra $85 per person. Items from the Valentine's Day menu will also be available à la carte on request.
When: Thursday, February 14 beginning at 5 p.m.
Check out the menu
Reservations are highly recommended as seating is limited for both Boulevard locations: call 604-642-2900 or book online
Fall in Love at Burdock & Co
The Main Street eatery invites lovers young and old – as well as family and friends – to cozy up over a multi-course farm-to-table Valentine's Day feast. The Valentine's Day menu has been perfected by the "Local Champion" in the 2018 B.C. Restaurant Hall of Fame, Chef Andrea Carlson. The menu features farm-fresh vegetables, ethically-raised meats and sustainable seafood sourced from nearby producers. Tickets to this special dinner cost $80 per person (plus tax and gratuity). There is limited availability, so guests are encouraged to book early!
Tickets can be purchased online through Resy.com
When: Thursday, February 14
Time: 5:30/6 p.m. & 8/8:30 p.m.
Make Valentine's Day Memorable with a Romantic Dinner at Dockside Restaurant
Granville Island makes a perfect escape from the every day, and Dockside Restaurant's creative West Coast cuisine, refined waterfront surroundings, and memorable views create an ideal destination for romance on Valentine's Day.
This year, Valentine's Day at Dockside will include a three-course table d'hôte dinner, live music by Melanie Dekker, bubbles, and roses, for a very special romantic experience. Executive Chef Mark Crofton and Dockside's culinary team have created a delicious menu that's filled with inspired preparations and indulgent flavours. Dishes like Oysters Two Ways, Cornish Game Hen Ballotine, Pork Tenderloin Wellington, and Surf & Turf are rich, inviting, and indulgent. Vegetarian options are available, and every meal finishes with sumptuous house-made desserts for sharing.
Valentine's Day dinner at Dockside costs $75 per person (tax and gratuity not included) and reservations are highly recommended. For full menu details and reservations, visit www.docksidevancouver.com or call 604-685-7070
Live the Dream on a Romantic Adventure in Africa with African Travel, Inc.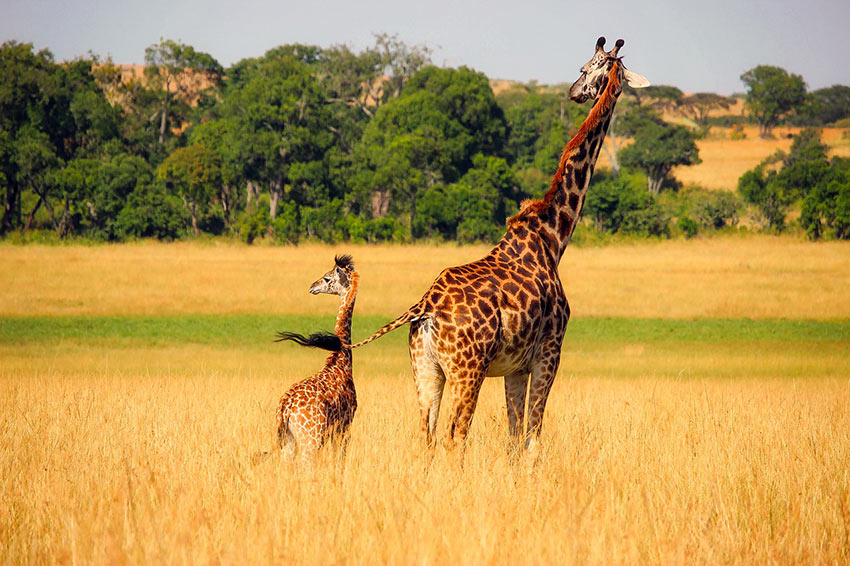 There's nothing more magnificent than celebrating a special romantic occasion in Africa. Whether you're planning a honeymoon, wedding or anniversary, you'll experience the romantic trip of your dreams with African Travel, Inc. by touching an ancient culture, discovering the magic of the wild and relaxing in spectacular luxury.
Who wouldn't want to celebrate a life milestone with a romantic picnic on the banks of the Zambezi River, sleeping under the stars on the enchanting Kenyan landscapes or listening to the echoes of lion roaring at an oasis camp ground in Botswana?
"Love is a celebration and Africa offers a plethora of romantic experiences that will surely create unforgettable memories," says Sherwin Banda, president of African Travel, Inc. "Couples who travel with us can relax because every part of their trip is planned, so they can enjoy quality time as they begin a new chapter together."
African Travel, Inc. specializes in celebratory and romantic travel to all parts of Africa. With this, we create a travel gift registry with all the details of your plans and itinerary. The site can be shared with friends and integrated into their social media platforms. Contributors can simply call or email African Travel, Inc. with their gifts, which can also be posted on the site in weekly updates.
According to a recent article from Vox, gift registries are evolving into something that is more personal and representative of the couple, such as honeymoon or family vacation funds.
Allow your friends and family to give you the gift of love with your registry, so they can travel with you and book the finest hotel accommodations, fine-dining experiences and exceptional safaris. If you have already set-up another registry, you can add the link to your safari vacation itinerary and encourage your friends and family to contribute to help make your travel dreams come true.
Our handcrafted, personalized itineraries will give you the memories of a lifetime, such as a 12-day trip to South Africa where you can discover the magnificent wildlife, scenic ocean views, decadent wines and authentic South African food. Whether you are looking for a safari excursion with a large group, an intimate couples' massage, or a luxury dinner overlooking the ocean, our travel experts can help you craft your memorable journey.
Your sample celebration journey could include a four-night stay at the 5-star, award-winning hotel, Twelve Apostles Hotel & Spa in Cape Town, with luxurious spas, sight-seeing of mountain tops, exclusive wine tours and views of the pristine beaches of Camps Bay. On the following four days you can stay at the Simbambili Game Lodge in the renowned Kruger National Park and go on drives with expert rangers to see astounding wildlife, such as the Big Five, and possibly a leopard from the Sabi Sands, which has the highest concentration of leopard in the world.
You can spend your last four days in paradise while exploring the Bazaruto Archipelago, with the options of reef snorkeling, scuba diving and deep-sea fishing. You'll be lodging at the blissful Azura Benguerra Island, a protected marine conservation area with pristine beaches and unspoiled coral reefs, where you can soak up blissful vacation memories while lying in the sun on pearl white sand.
No matter how intimate or large your group is, we will work with you on land and air arrangements to ensure that every detail of your trip is taken care of, so your time can be spent enjoying your celebration. We are dedicated to giving you an incredible adventure with the ultimate African experience.
Lovebirds Fly to NYC and Los Angeles for Valentine's Day
Americans Traveling Internationally Choose Mexico and Canada for Romantic Getaways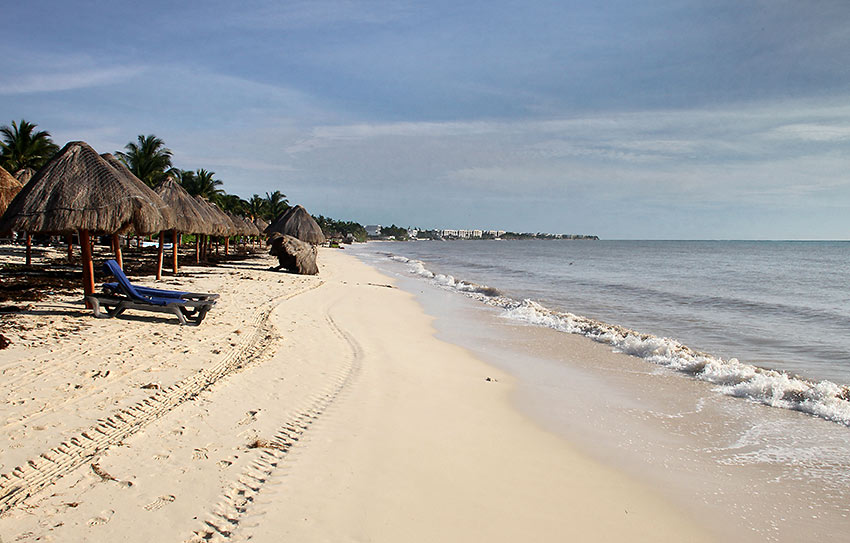 New York City and Cancun reign supreme as the most popular domestic and international romantic destinations for Valentine's Day travel in 2019, with NYC claiming the top spot for the third year running and Cancun for the fifth year in a row.
Los Angeles (#2) jumped from fifth place last year, while newcomers to the top 10 domestic list include Miami (#5) and Phoenix (#9). Las Vegas (#10) fell from second place in 2018, while Seattle (#3), San Francisco (#4), Chicago (#6), Atlanta (#7) and Boston (#8) round out this year's list.
Americans leaving the country to celebrate are overwhelmingly headed to visit our neighbors to the north and south – with four Mexico and two Canada destinations dominating the list: Cancun (#1), San Jose Del Cabo (#3), Mexico City (#7) and Puerto Vallarta (#8) in Mexico; and Vancouver (#5) and Toronto (#6), Canada. The remaining top 10 international destinations are warm weather locales: San Juan, Puerto Rico (#2); Nassau, Bahamas (#4); Oranjestad, Aruba (#9) and Montego Bay, Jamaica (#10).
Allianz Global Assistance, a leading travel insurance and assistance company, reviewed Americans' travel plans* for roundtrip flights for two to domestic and international destinations the weekends immediately before and after Valentine's Day, departing and returning from February 7 – 11 and February 14 – 18, 2019.
"Couples are predominantly heading to warm destinations for this year's holiday. On a romantic Valentine's Day weekend, flight delays or cancellations, lost baggage and illness are the last things you want to worry about," said Daniel Durazo, director of communications and marketing at Allianz Global Assistance USA. "But unexpected travel hiccups can happen anytime and anywhere, whether you're celebrating in a metropolitan city or on a tropical beach. Luckily, the right travel protection policy can provide peace-of-mind and make travel disruptions easier to handle if they do occur."