Raoul's 2 Cents
Weak Week
I'm not feeling well. No, I don't think it's Covid. I don't have the usual symptoms like the loss of taste, smell, coughing, difficulty of breathing, high temperature … I just feel weak. Been feeling like this since Saturday. I'm glad I'll be having a TELE-health appointment via zoom at 9:30 this morning.
I may be a little behind but despite my sluggishness I accomplished a lot of work. But I need to shorten this edition because I need to rest Don't worry. Life is still good..
Be safe, be healthy, and remember: A good laugh and a good sleep are the two best cures for anything. TGIF people!
Raoul
"Health is not valued until sickness comes."
— Thomas Fuller
Joke of the Week
Thanks to Mel of Washington, DC  for sharing this joke.

Video: Colorado Gargoyle
Thanks to Tom of Pasadena, CA
Pun Time
Thanks to Don of Kelowna, BC who sent this pun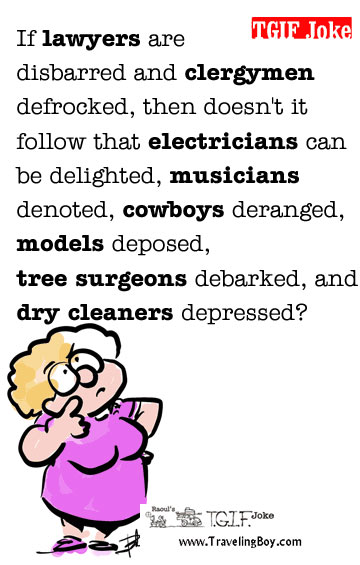 Parting Shots
Thanks to Rodney of Manitoba, B.C.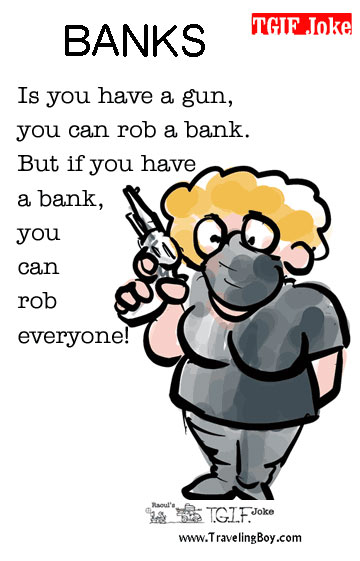 Thanks to Don of Kelowna, B.C.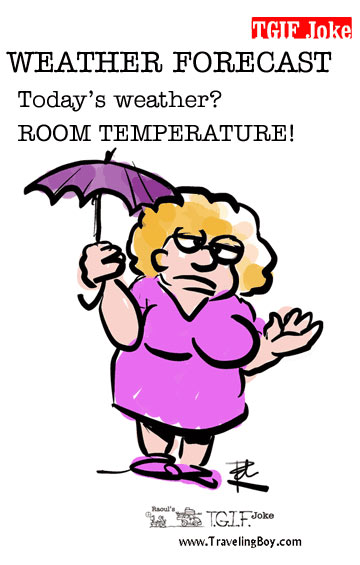 Thanks to Mel of Washington, D.C.