WanderTours
Beth Whitman here. I'm the founder of WanderTours and am your (mostly) fearless leader.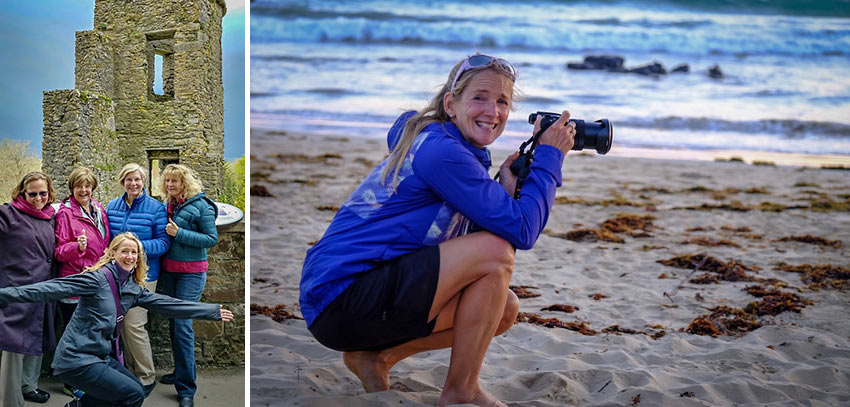 I escort groups on most of our trips – the exception being photography trips and yoga retreats where professionals are there to guide and teach you. After my first book was released, Wanderlust and Lipstick: The Essential Guide for Women Traveling Solo, women started asking me to bring them along on my travels. Wanting them to travel independently – as I had done for nearly 20 years up to that point – I was reluctant at first. But I recognized that not everyone has the energy, time or sometimes even the desire to plan their own travels. So I led my first tour to Bhutan in 2008.
What I discovered through that trip to Bhutan and through subsequent trips was the bonding, camaraderie and life-long friendships that develop when women (and men on the co-ed trips) experience these destinations together. Those friendships have blossomed not only between myself and my tour people but also between these once-strangers who have met on one of our tours and who now regularly travel together – many of them returning tour after tour as a reunion of sorts.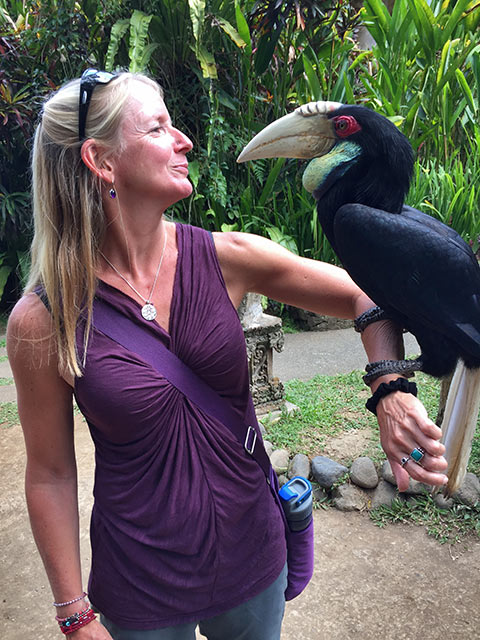 All this is to say that after more than 10 years of leading groups to destinations both near (Seattle, my backyard) and far (Papua New Guinea, India, Tanzania, Peru and more), I truly feel like the luckiest person on the planet. I get to travel with people whom I am genuinely delighted to share time with AND I get to introduce them to new cultures, sights, sounds and food along the way.
Want to know more?
Some people arrive on a tour expecting me to carry a clipboard and pen, and peering over reading glasses checking names off a list.
That's not me.
I greet you with a hug because, if we're not already, we're soon going to be friends. After all, we're going to be spending some time together, anywhere from five to 15 days depending on the destination. I don't want YOU traveling without a friend and I certainly don't want to either!
This type of tour isn't for everyone. And that's totally fine. I would encourage you to follow me on social media, specifically by friending me on Facebook, following me on Instagram here and here, and listening to me host the She's Bold Podcast.
I think you'll get a pretty good sense as to what I'm about and whether a WanderTour is for you. If you're still not sure, pick up the phone and let's have a chat. I LOVE to talk travel! 206-317-1860.
Polanski's J'Accuse (aka An Officer and a Spy) Showcased at Venice Film Festival
Courtesy Jonathan Romney, Film Comment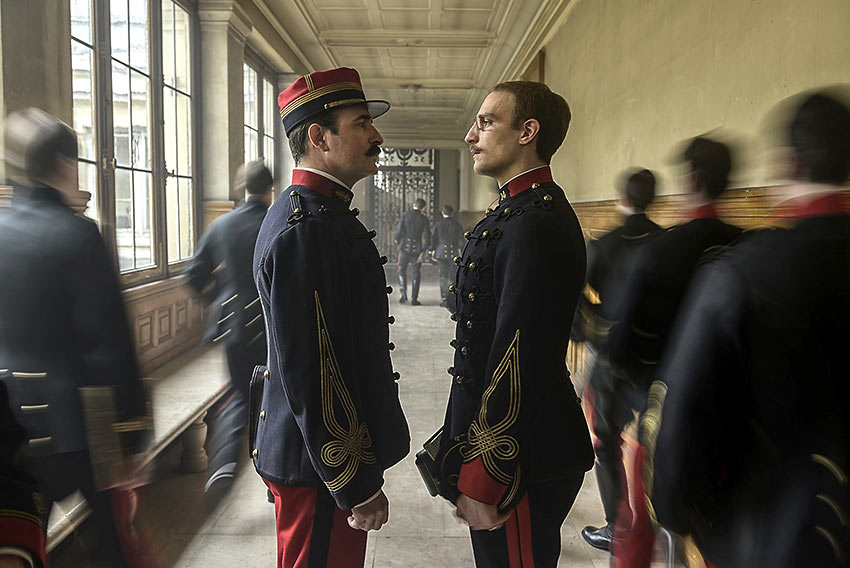 Not everyone is happy about Roman Polanski having a new film in competition in Venice — especially since the festival only has two women directors competing this year. Some commentators have considered it an act of some chutzpah for Polanski to make a film about a historic case of unjust accusation and punishment — J'Accuse (aka An Officer and a Spy), his account of the Dreyfus case which divided France in the 1890s. In reality, it would be seriously stretching a point to interpret Polanski's new film as being in any direct way about his own experience, although his depiction of Dreyfus's exile on Devil's Island certainly rhymes with his concern with the pain of isolation, from The Tenant to The Pianist.
Not that Polanski has distanced himself entirely from this topic in public statements. In the interview published in the film's press notes, philosopher Pascal Bruckner asks the director whether he will survive the "present day neo-feminist McCarthyism" — to which Polanski replies: "In the story, I sometimes find moments I have experienced myself, I can see the same determination to deny the facts and condemn me for things I have not done." Making this sort of parallel, especially in as profane a context as a PR kit, may not help Polanski's cause greatly at a time when, outside France and the European circuit that honors grands auteurs, his reputation as a public figure is arguably at its lowest ebb. It looks especially awkward when promoting a film that, from most angles, looks very much like an impersonal study of a historic case (just as Polanski's films have tended to feel impersonal and detached for quite some time, even when the subject is as directly connected to his personal history as the Holocaust story The Pianist).
One of the routine defenses of Polanski is to claim that, whatever he may have done in his personal life, he remains indisputably a great filmmaker, which some see as an inarguable defense. As Venice artistic director Alberto Barbera put it at the opening press conference: "He is, in my opinion, one of the last masters in European cinema." In today's climate, the "mastery defense" has come under increasing scrutiny, and in any case, this has been a very tenuous case to make for Polanski for some time: he has certainly made some very good films over the years, but it's debatable whether there has been anything of outstanding brilliance and originality since Chinatown and The Tenant in the mid-'70s (apart, perhaps, for the outstandingly bold and contentious oddity of 1992's much-derided sexual-politics black comedy Bitter Moon).
An Officer and a Spy will not persuade skeptics that Polanski is that lofty and dubious thing, a True Master. But it is a very solid, compelling, and serious piece of filmmaking. Based on the novelized version of the case by Robert Harris (who has adapted the book alongside Polanski), this account of the story is original in not following the ordeal of French artillery officer Alfred Dreyfus (a barely recognizable Louis Garrel), seen at the start of the film undergoing court martial in 1894 on charges of treason and supplying information to the Germans. Instead, the film follows another officer, Georges Picquart (Jean Dujardin), who, after being promoted to the head of the French army's intelligence bureau, discovers through following a completely different case that there is a crucial anomaly in the supposedly cast-iron evidence against Dreyfus. Picquart realizes that the man has been falsely charged, the scapegoated victim of the virulent anti-Semitism that, the film shows, was very prevalent in France at that time.
The film is a detective/espionage story, with an emphasis on military political intrigue and bureaucratic conspiracy, suggestive of French fin de siècle John le Carré. What makes the drama gripping and plausible from the start is the fact that Picquart is not a noble idealist and whistleblowing rebel, but simply a career soldier of integrity who believes in truth and justice and believes it is his duty to pursue their cause. In fact, he is shown at the start to be less than saintly himself, pursuing secret assignations with the married wife (Emmanuelle Seigner) of a friend, and himself casually subscribing to the anti-Semitism universal in his milieu. It is perhaps frustrating that the scant depiction of Dreyfus's ordeal — partly shown in brief sepia sequences, with Garrel's voiceover reading of his letters — marginalizes the man at the center of this story. But then, it might have come across as intrusive to show us too much of his exile, and what is essential to the film is the way that Dreyfus has been excluded from his own life, exiled and silenced — a pariah on an island far from his own world.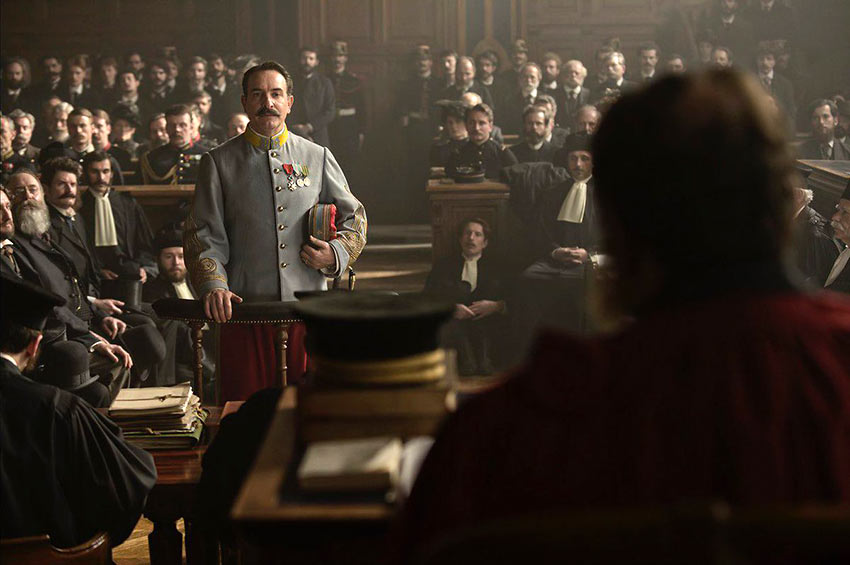 For the first 20 minutes or so, Polanski's film threatens to be a solemn, laborious and altogether academic affair — a corridors-of-power drama in which the parquet floors of those corridors are sheened with pedantic historical accuracy. As the film develops, however, two things impress. One is the visual precision with which Polanski, DP Pawel Edelman, and production designer Jean Rabasse recreate Paris at this period — one brief scene at a café-concert feels more authentically a cinematic evocation of the world of Lautrec and Manet than anything comparable I've seen in French or any other cinema. There's a certain visual mannerism that irks for the first part of the film — the tendency to show interiors cloaked in dusty half-light, a very tangible metaphor for the fog of untruth. But it adds to the impression that this is a profoundly anti-glamorizing depiction of the past — a Belle Époque that is anything but beau.
The other is the narrative concentration and seriousness of Polanski's approach, which has no space for thrills or distractions, but simply shows Picquart pursuing the case doggedly as he cleans up the shady mess that Intelligence headquarters has become. Dujardin's singularly not-of-our-era physiognomy and ever so slightly stiff bearing make him perfect for the part, which he plays with due solemnity and an utmost lack of self-promotion. The casting is perfect throughout — every face fitting the period perfectly, without its ever seeming that Polanski has trawled for memorable (read: folkloric) "characters." The credits are liberally stacked with Comédie Française notables (including Michel Vuillermoz and Denis Podalydès) alongside French cinema axioms such as Mathieu Amalric and Melvil Poupaud, but grandstanding is minimal. The performance that most imposes itself in a larger, more theatrical way is by Grégory Gadebois as Picquart's resentful subordinate turned foe, Major Henry, a masterful portrayal of institutionalized laziness, prejudice, and corruption.
One of the most shocking moments in the film comes early on, in the form of a crowd baying for Dreyfus's blood; another comes later, after the novelist Émile Zola has written his famous open letter "J'Accuse" in the newspaper L'Aurore, and crowds burn the author's books and paint anti-Semitic graffiti on shop windows (here's something Polanski does know about from his early experience). Depictions of anti-Semitism are something that, alas, never become out of date, and these feel particularly discomforting today. The other thing that feels especially timely is the film's defense of a free press and independent campaigning investigative journalism. Whatever misgivings you have about the state of Polanski's artistry or about his right to continue to be adulated or, many would argue, be let off the moral hook, this is certainly a film that powerfully expounds a righteous moral message — regardless whether you consider Polanski himself to be an arbiter of righteousness or morality. In any case, this film is in no sense groundbreaking auteur cinema — not the ineffable sui generis stuff we tend hopefully to associate with "Masters," but it is a very fine, very authoritative drama, and well worth seeing. But Polanski does lose points for one touch of vanity — this member of France's Académie de Beaux-Arts appears as an extra in a salon scene, wearing the full regalia of an académicien.
Survey: Only About One-Third of Americans Say They Sleep Better in Hotels
Majority Believe Mattress is Less Comfortable Than at Home
As millions of Americans head out on vacation this summer looking for rest and relaxation, it's likely that two-thirds of them won't sleep as well as they do at home.
According to a recent survey from luxury bedmaker DUX, only about one-third  (34%) of Americans say they sleep better in a hotel room. The survey was conducted online by The Harris Poll for DUX from June 18-20, 2019, among 2,060 U.S. adults.
"Most people don't even think to ask about what type of bed a hotel uses and whether they're comfortable at all," said Ed Curry, president of DUX North America. "The thing is, if a hotel provides excellent beds it's going to go a long way in assuring you get a good night's rest and that you're ready for your vacation adventures."
DUX, the Swedish bed company that's produced some of the highest-quality mattresses in the world for 90-plus years, has a longstanding commitment to assuring travelers worldwide get great sleep. DUX beds are found in more than 100 of the finest hotels around the world.
For travelers expecting a quality hotel bed, what they find is often a disappointment. The survey found that while 61% of Americans expect a hotel mattress to be more comfortable than the one at home, that's often not the case. Fifty-six percent said most mattresses at hotels where they stay aren't as comfortable.
Only about 43% of Americans look for hotels that feature specialty or luxury mattresses, according to the survey. That's a shame because one easy travel hack that can improve your vacation is to simply ask a hotel what type of beds it uses.
"It's hard to enjoy your vacation when you're not sleeping well," Curry said. "So along with following other sleep tips, such as cooling the room and putting technology away, try to find hotels that truly focus on sleep by using high-quality mattresses, linens and pillows."
Two Thirds Of Americans Worry About Work Whilst On Vacation
Courtesy Calum McCloskey, 10 Yetis Digital
New research has found the biggest worries that Americans have whilst on vacation, with the weather, accommodation, spending money and arguments all making the top five, with almost two thirds confessing to also worrying about work whilst away.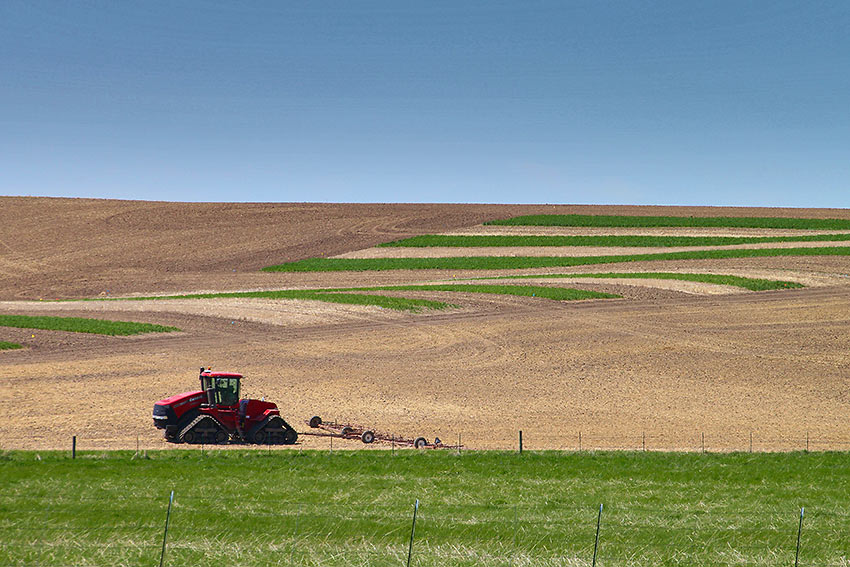 As well as determining the biggest worries that Americans have on vacation, with work featuring quite heavily for many, the biggest worries Americans have at the airport were also revealed, with fear of a flight being delayed or cancelled, luggage getting lost or damaged and missing the flight from being late topping the list.
The study was undertaken by the team behind flight-comparison site www.us.jetcost.com, in which over 4,300 Americans over the age of 18 were surveyed. All respondents revealed that they had been on at least one vacation abroad within the last two years.
Respondents were quizzed on their worries when flying – and going on vacation in general – and it was found that two fifths of Americans (39%) find going to the airport a stressful experience, and a further 45% said that they don't like flying.
On top of this, 19% of Americans confessed that they are scared of flying, and a further 8% do not fly to certain destinations because of the time spent on a plane.
Asked what Americans' biggest worries were when flying, and given an extensive list to choose from, the top answers were found to be 'flight being delayed/cancelled' (69%), 'luggage getting lost/damaged' (63%) and 'missing a flight due to being late' (58%).
Quizzed on the vacation itself, the top worries Americans have whilst away were found to be:
Weather will be worse than expected – 79%
Something will happen at work/work will call – 65%
Accommodation will be worse than expected – 61%
The money that will be spent – 59%
Arguing with who you are going with – 48%
Asked further about worrying about work whilst away, it was found that nearly one third of Americans (32%) do work whilst they are on vacation, and a further 70% check their work emails at least once when on a trip abroad.
Due to these worries, more than two fifths of Americans (42%) find going on vacation stressful, and one in seven (14%) even say that they regret going away after coming home.
Commenting on the findings, a spokesperson for jetcost said:
"Going on vacation can definitely be a stressful experience, but it is so worth it in the end. You can help relieve some of the stress by being organised and having everything planned before leaving, and try and enjoy yourself as much as you can! If you know you're the sort of person to worry about work and check your emails while away, leave your phone at home – if you can't look, you can't respond or end up working when on vacation."
5 Easy Ways to Secure Your Hotel Room
Inexpensive, portable safety devices to take with you when you travel
Courtesy by David Dean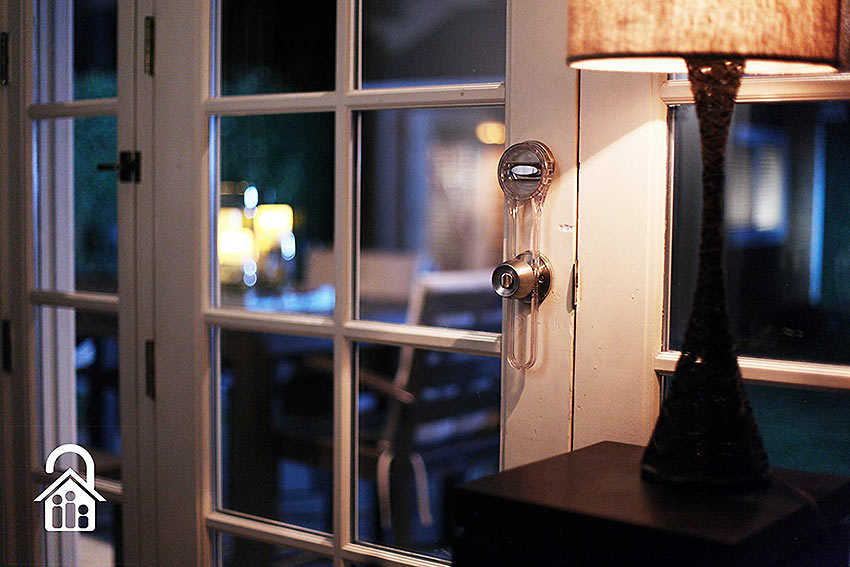 Are you worried about the security of your hotel room when you travel? You never really know who else has a key to your room, or how good the locks and deadbolts actually are. Luckily, there are several easy, inexpensive ways to secure the room more effectively. Here are five of the best.
The simplest way to add extra security to your hotel room is with a rubber door wedge, and many travelers swear by them. They're cheap, take up almost no space in your bag, and can be set up in just a few seconds. You simply place the thin end under the door jam; then gently kick the wedge into place to secure it.
Door wedges work best on hard surfaces like wood or tile, although some do come with a Velcro strip to stop them from sliding on carpet. For extra security, you can also buy models that come with an alarm that will sound when the wedge is disturbed.
The door you're securing has to open inwards for the wedge to be effective. Most hotel doors do, but it's something to bear in mind.
Another straightforward approach to securing your room is by using a portable door lock. These come in several shapes and styles, but they all work in a similar way, preventing the door from opening inwards. Again, for that reason, they won't protect you when the door to your room opens out into the corridor.
Most portable locks have one piece that fits into the metal plate where the existing latch or lock goes, and another that sits across the back of the door. When locked in place, these prevent the door from opening unless someone physically breaks it down—not the most subtle of approaches.
A few portable locks take a different approach, with a piece that slides under the door jam, and a plate that screws down onto the floor.
When someone tries to open the door, the horizontal force is transferred into vertical pressure that secures the lock more tightly in place. Like door wedges, they work best on hard surfaces. You'll get some protection if your room has carpeted floors, but not as much.
If you'd like to protect more than just the entry door to your room, consider a motion detection alarm. These infrared sensors can be placed facing a window, door, or anywhere else in the room (other than your bed), and will alarm when they detect movement.
Make sure you choose a model that has sufficient range (at least 10 feet, but more is better), and will automatically re-arm itself if you're planning on using it when you're out of the room. If you're protecting a window, be aware of flapping curtains and swaying tree branches when choosing the right position for the alarm.
Some can also be used as personal security devices, with loud alarms that can be quickly activated in an emergency, so look for that feature if it's important to you.
While it won't prevent access to the room, a door alarm should scare away all but the most determined of thieves. There are different versions, but a common type hangs from the door handle, with two metal prongs or blades that are pushed between the door and its frame.
When the door opens, the prongs come apart, and a loud alarm sounds. It's a simple but effective technique, with the advantage that it will work on any door type, including those that open outwards. These alarms typically only take a few seconds to set up, so you don't need to spend ages messing around every time you leave or come back to the room.
Finally, if your door has a deadbolt, but you're concerned about staff and others still having access with a spare key, the Lock Locker will help set your mind at ease. It's a two-part device, with a long flat section that fits around the handle and a round piece that fits over most deadbolts.
Set both pieces up, combine the two, and you've got a system that makes it pretty much impossible for anyone to open the deadbolt from the outside, whether they have a key or not
Check prices for the Lock Locker on Amazon.
Travel's Unspoken Taboo – Pooping Your Pants!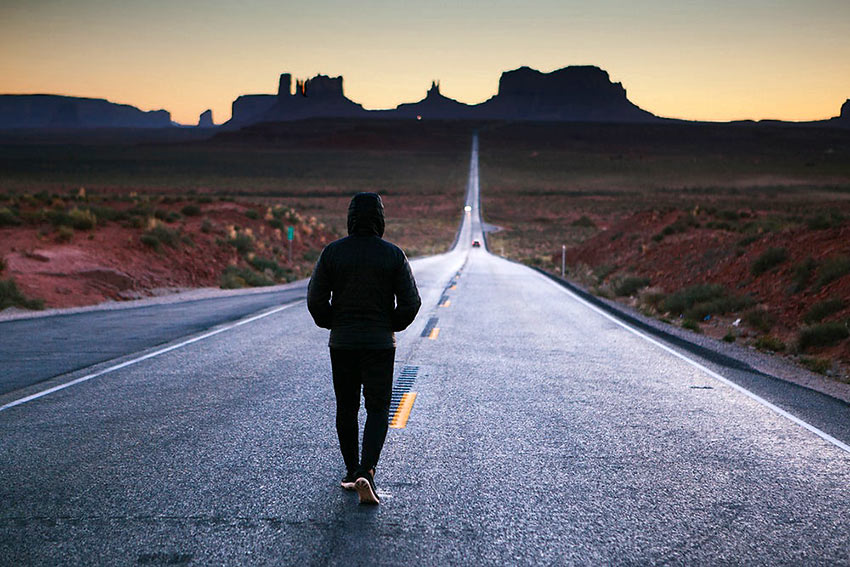 Listen to excruciatingly funny tales from traglamorous selfies, sometimes s**** gets real! But no-one wants to talk about every traveler's worst nightmare – until now.
When you gotta go in a Nepalese temple! Do the Gods smile on this backpacker?
Terror at 30,000 feet – explosive decompression of the worst kind!
Go for launch, recreating how the Apollo astronauts wentin space.
On September 10th The World Nomads Podcast devotes an entire episode to s***ing while traveling. What causes it, how to avoid it, and stories which are both horrifying and hilarious shared by experienced travelers.
"There's no shame. I've done it in every country I've visited. It even happened to me in Tokyo on Takeshita Street" said producer and co-host Kim Napier.
The World Nomads Podcast usually takes listeners on a journey to some of the most exotic locations on Earth, or interviews intrepid travelers who inspire others to seek out adventure, but the idea for this episode came up after many of their guests shared their tales of woe after recording had stopped.
"It's happened to us all, so we thought it was time we told the truth about travel and switched the microphones back on." said co-host Phil Sylvester.
Among the harrowing tales re-told on the podcast are:
"Yeah. I've been lucky enough to defecate in quite a few different places. I'm not sure if lucky is the right word, but yeah, there's Guatemala, and China, and Thailand, and Australia as well, probably in Canada too." – Jarryd Salem, adventure travel blogger.
"Something that had been handled before went into my mouth, so her slightly s***ty fingers transferred onto my sweetcorn, which got into me and made me sick." – Jane Wilson-Howarth author of How to Shit Around the World.
"I reverse-engineered the Apollo fecal bag. I got a gallon Ziploc bag and I followed the instructions that NASA themselves published, I stuck it on my ass, and then I went into my shower because that seemed to be the smartest place to do this." – Jason Torchinsky, author and blogger.
The episode can be listened to, and downloaded from, the podcast show notes page at worldnomads.com/podcasts or by clicking this link.