The secret to a successful marriage is for a husband to carry his bride up all 99 steps to the Church of the Assumption of Mary on the Island in Bled, Slovenia. If only someone would have told me about this Slovenian tradition five years ago. But after stepping off a 'Pletna' – a gondola-like boat known only in Bled – and staring up the sharp vertical incline, I could see that this would be no easy task. Plus the bride must remain silent for the entire 99 step journey. Perhaps it was better for me to have just left well enough alone.
Located in the Balkan nation of Slovenia (pop: 2,007,711) in Central Europe – part of the former Yugoslavia and now long-time member of the European Union – Bled has long been a favorite tourist destination. Situated 54 km northwest from Ljubljana, the capital of Slovenia, former Yugoslavian head of state Marshal Tito had a getaway constructed on the mainland, overlooking the lake and island. Historians believe that the little alpine forested island probably had a special meaning during prehistoric times as a sanctuary. In the early Middle Ages it was an Old Slavic cult area, where 124 graves with skeletons were found. According to legend, the temple of the ancient Slavic goddess Živa, known to her worshipers as the heavenly bride, once stood in the place of the renovated 17th century Baroque church. Resting next to the church, is the 11th-century Bled Castle, which houses a museum, chapel and printing press.
As I caught my breath at the top of the stairs and entered the church I could see examples of both its beauty and renovations. A wooden statue of the Virgin Mary rests on the central altarpiece, adorned with rich gold-plated carvings. Like the church and monumental staircase, the island's other buildings and walls have been painstakingly preserved to maintain their 17th century authenticity. Another tradition is for visitors to ring the 'wishing bell' above the church nave three times. Legend has it, if you can hear the bell's three echoes in the distance; your wish will come true. My wish? To return to Bled for a week, of course.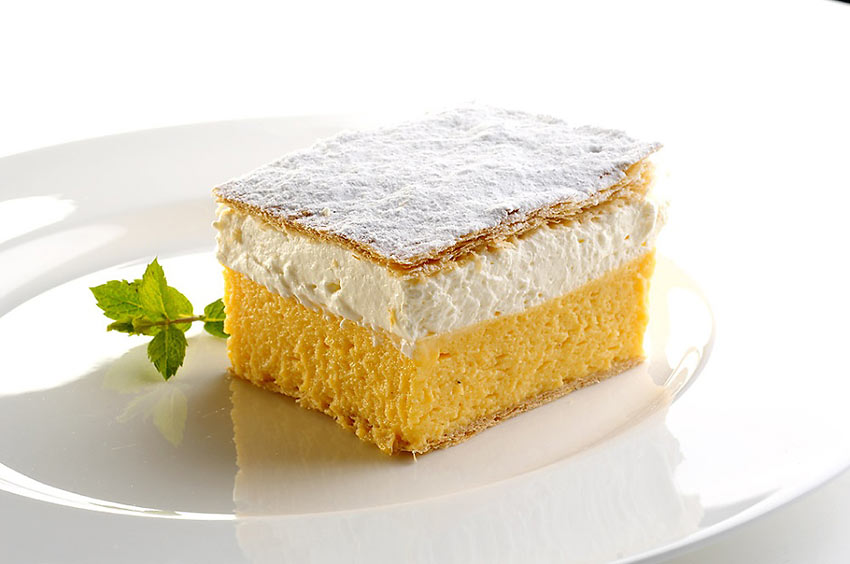 After your tour of the island, church and castle, and still in need of a religious experience, it is essential you devour a heavenly Bled cream cake. The iconic cream cake, known in Bled for decades, is considered by many one of the very symbols of Bled. The birthplace of the original Bled cream cake is thought to be the Park Restaurant and Café, which is nestled on the shore of Lake Bled with stunning views of the lake and surrounding Alps. The cafe is popular with day visitors who simply come to Bled for a cream slice.