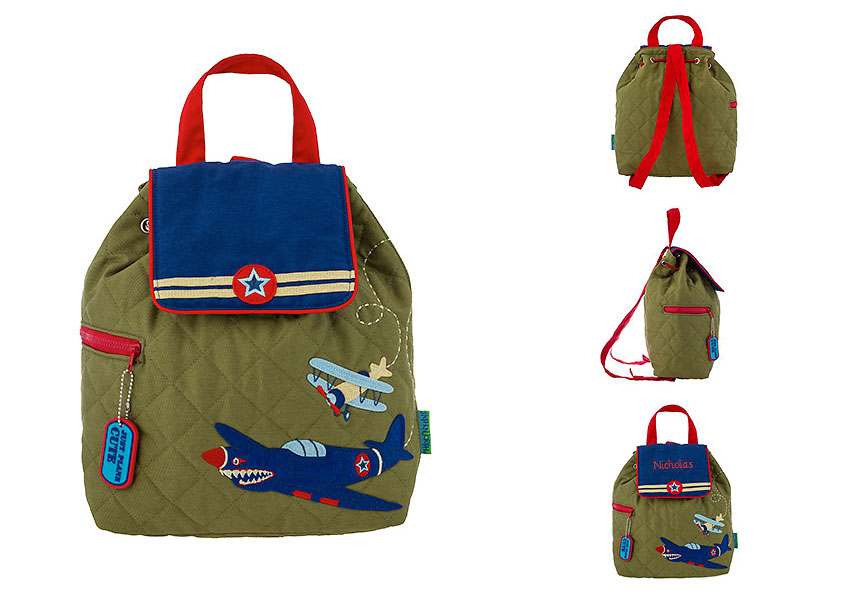 Traveling with kids can keep a Mom super busy and the right travel bag can make your life substantially easier. The more organized you are the better. But, everyone has different needs, so I tried out all these bags and found them to be excellent choices for a variety of reasons. Many address different needs from helping you be organized, fashionable, carry food, swimsuits and more.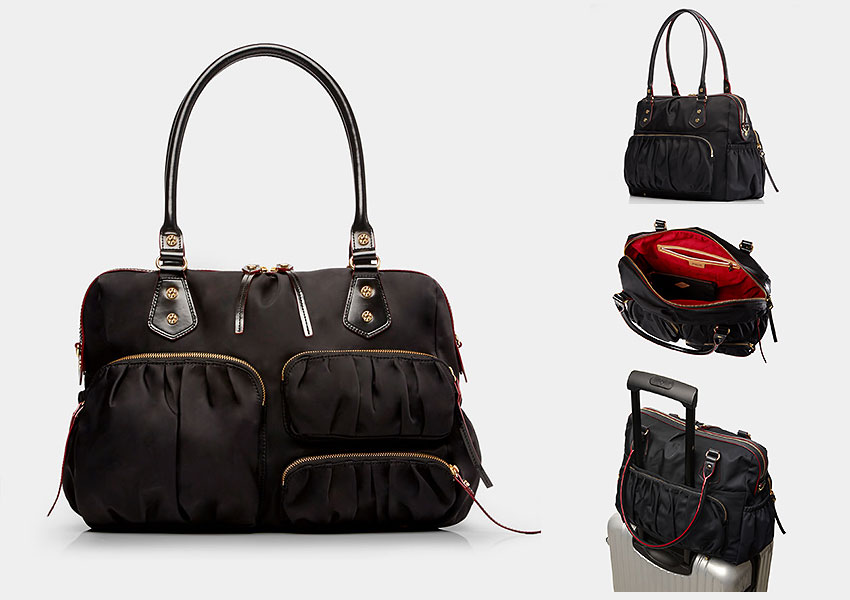 1. Kate Bag by MZ Wallace
A personal favorite for traveling and for everyday use too is the fantastic, fashionable
Kate bag by MZ Wallace
. It boasts a travel sleeve, six exterior pockets, two side pockets for bottles/sippy cups and it's water and stain resistant. It's durable, easily cleaned and since it is super stylish, it also can be used as a regular purse for nicer events.
MZ Wallace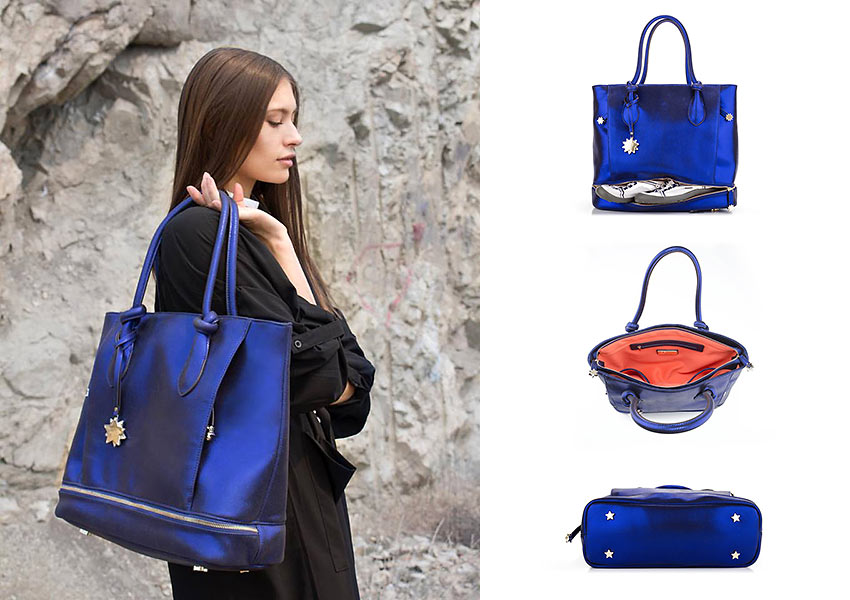 2. Be Brilliant Bag
Another terrific travel bag that is useful on a plane and for evenings out is the roomy, pocket filled Be Brilliant Bag. This multi-functional tote has a front-zip compartment for your iPad or a book. It also has a zippered bottom compartment to store a pair of shoes. The bag is filled with pockets and also comes with a clear, removable interior case which is great for airplane travel as it can be placed on the security belt when you check in lotions, liquids, baby items.
Be Brilliant Bags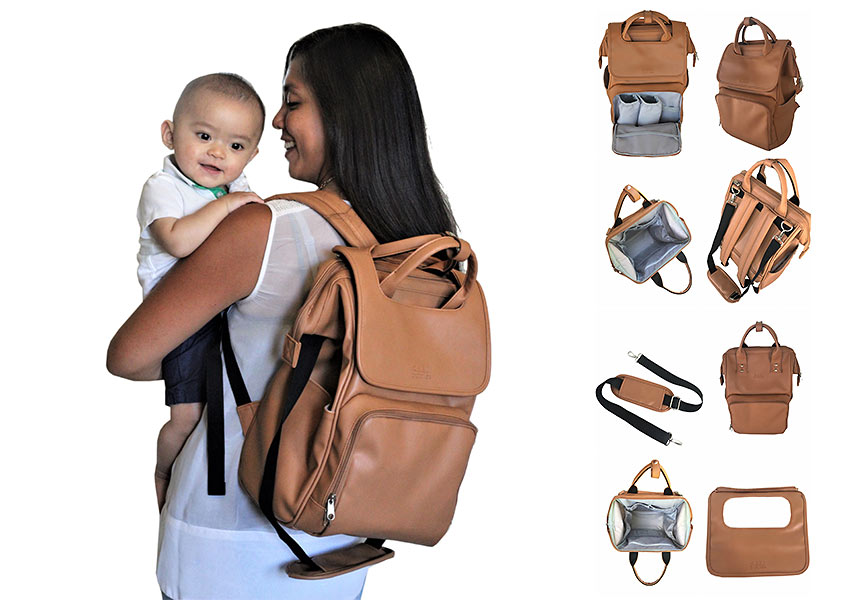 3. Citi Babies Explorer Diaper Bag
The backpack Citi Babies Explorer Diaper bag is a fabulous option for travel with a toddler as it is a backpack that also has a comfortable shoulder strap. It is great for hiking and doing outdoor activities. The bag, made of faux leather has ten pockets, a laptop compartment. a changing pad and tons of room and is waterproof. Perfect for both men and women.
Citi Babies Explorer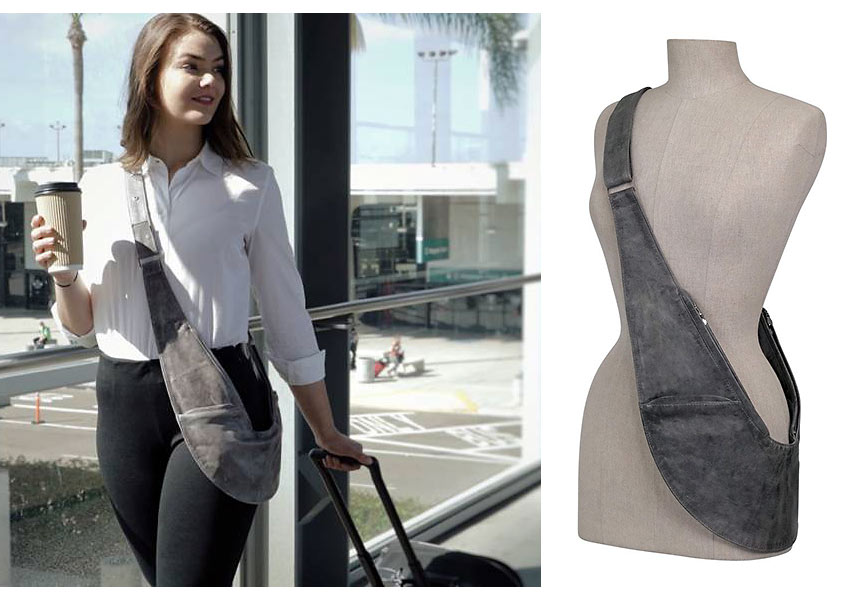 4. Sash Bag
A lightweight bag to carry just the essentials such as passports, plane tickets, credit cards and your phone is the
Sash Bag
. It's a cross-body bag that boasts several pockets to stash your stuff, freeing your hands to keep hold your kids' hands or drag your luggage. It's also useful when you are taking a quick stroll in outside and don't need an entire diaper bag.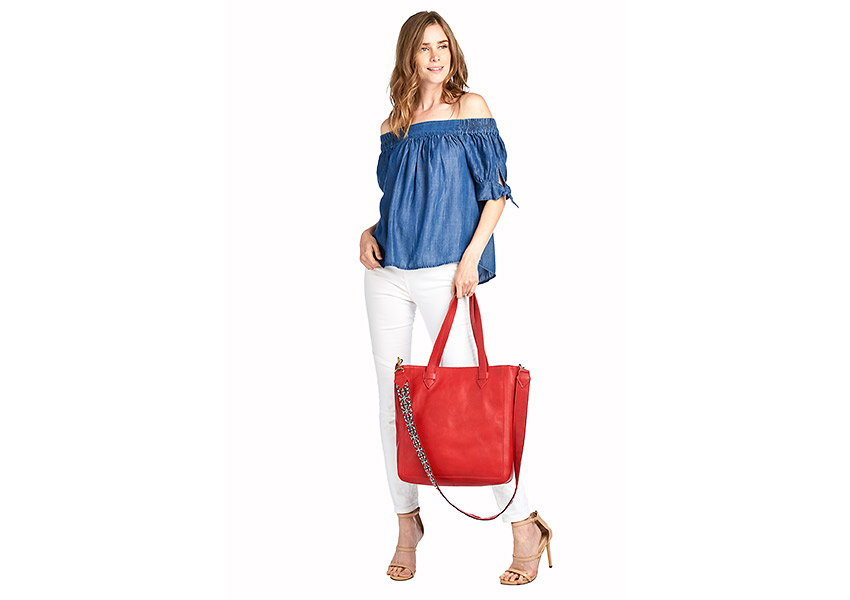 5. Two Neighbors
The
Two Neighbors Adeem Tote Bag
is a gorgeous bag that is multipurpose. An international bag with a unique story, it is made of Italian leather, crafted by Israel women and adorned with a beautiful crossbody stap created by Palestinian women. It also has over the shoulder leather handles. The top opens with a magnet closure so it's easily accessible and perfect for a night out with the little ones. This handmade bag is a joint venture to encourage peace, fashion and the quality is fabulous.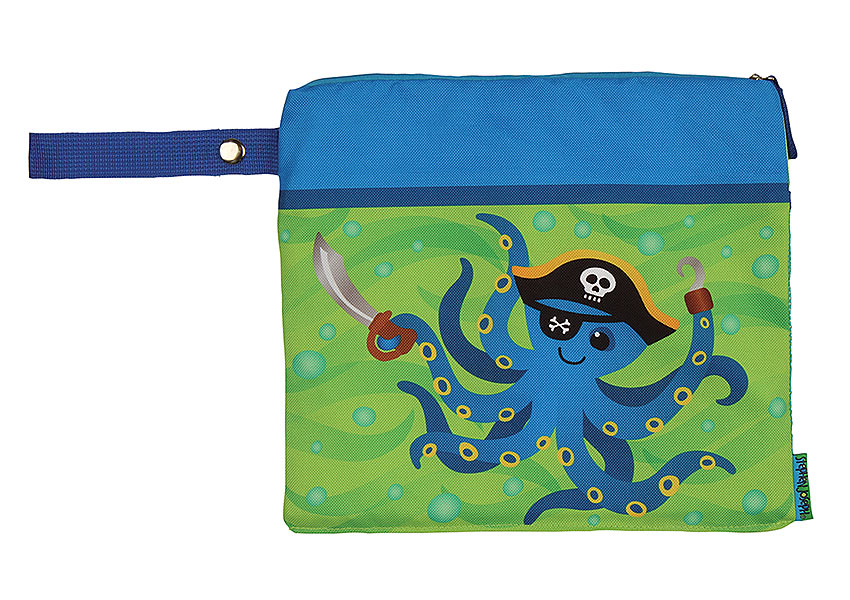 6. Stephen Joseph Wet Dry Bag

Stephen Joseph has the cutest designs for kids and their wet dry bags are adorable, well made and actually are waterproof. Designed to keep wet and dry clothes separated, the bag has an inner pocket and an outer zipper pocket too. It is the perfect bag to store a bottle of milk with an ice bag in your diaper bag or to put in the essentials while traveling on a plane. It's great for beaches, pools and anywhere you might need to store any wet items.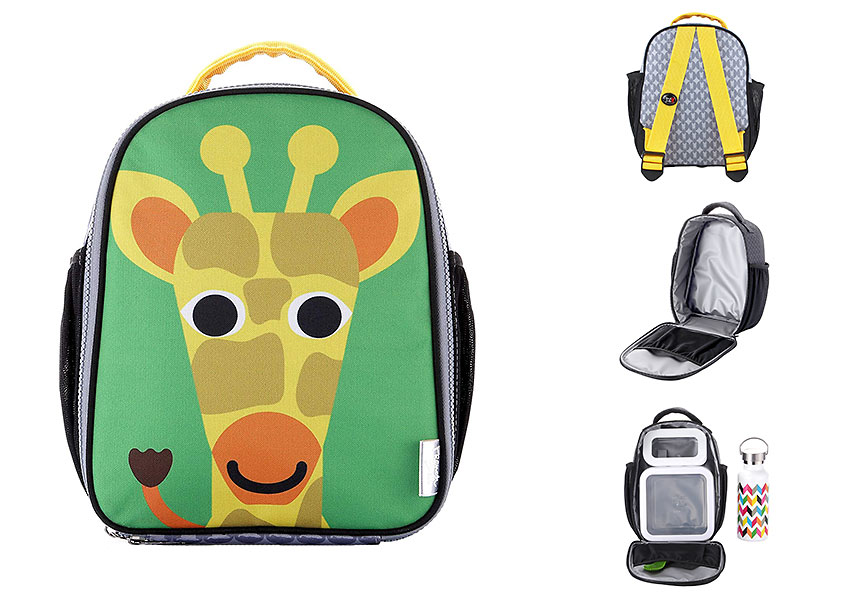 7. French Bull Giraffe Sling Lunch Bag
French Bull
knows cute designs and lunch bags prove to be handy when traveling with a little one. An especially cute one is the
Giraffe Insulated Lunch Bag
. The backpacks are sized to fit lunch containers, bento boxes, or soup mugs. Also the exterior mesh pockets stretch to fit all standard water bottles. It's always helpful to have food organized and packed so you can easily access food for your little one. Added bonus they are easily cleaned buy wiping with a damp cloth.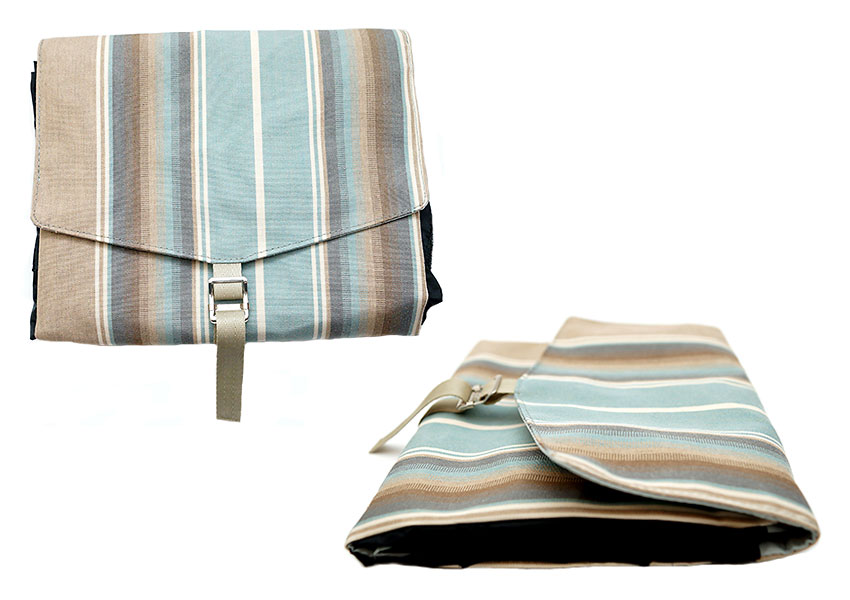 8. Flightline Travel Totes
The
Flightline Travel Tote
is great organizer to have with you on an airplane, as it can easily be fit in a travel bag and then stored in flight in the seat-back pocket. It's an ideal place to place your passport, boarding passes, important documents and phone. It has a detachable bag for mid-flight trips to the bathroom and each tote comes fully stocked with eight Flightline Travel branded essentials: lip balm, lotion, toothbrush, toothpaste, eye shield, travel socks, brush/comb combo, and ear plugs.
Flightline
was started by a woman who traveled the globe working for the US State department, so her products were designed with a great understanding of the needs of travelers. The bag I find extremely useful is the Sunbrella Blue Tote which is made in the USA.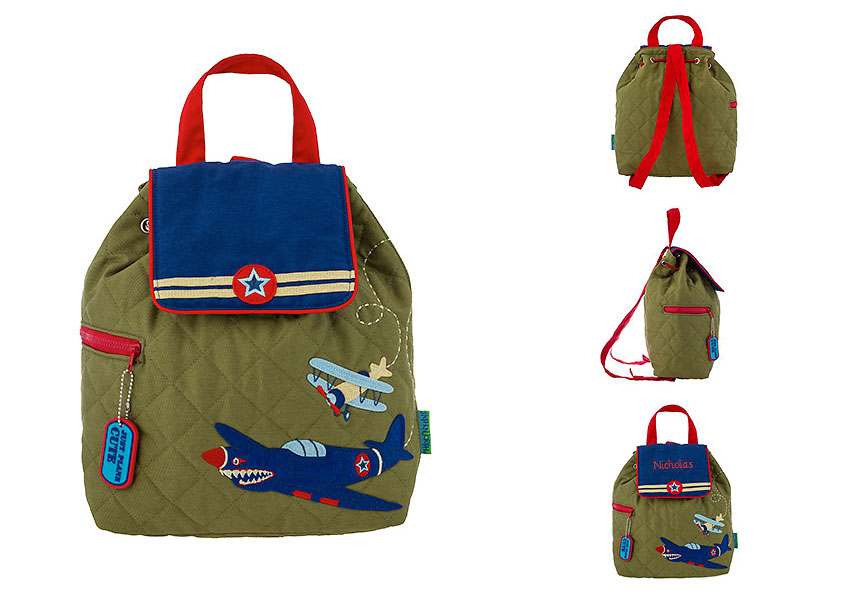 9. Quilted Kids Backpack (Airplane Design)
Seeing the world is an adventure, so before we go anywhere, I always tell my two year old about what we will see and do. I also recently gave him his own super light, ultra cool airplane quilted backpack, a Stephen Joseph design, to get him excited for our trip. It is a great backpack for toys, extra clothes and a book.
Quilted Kids Backpack (Airplane Design)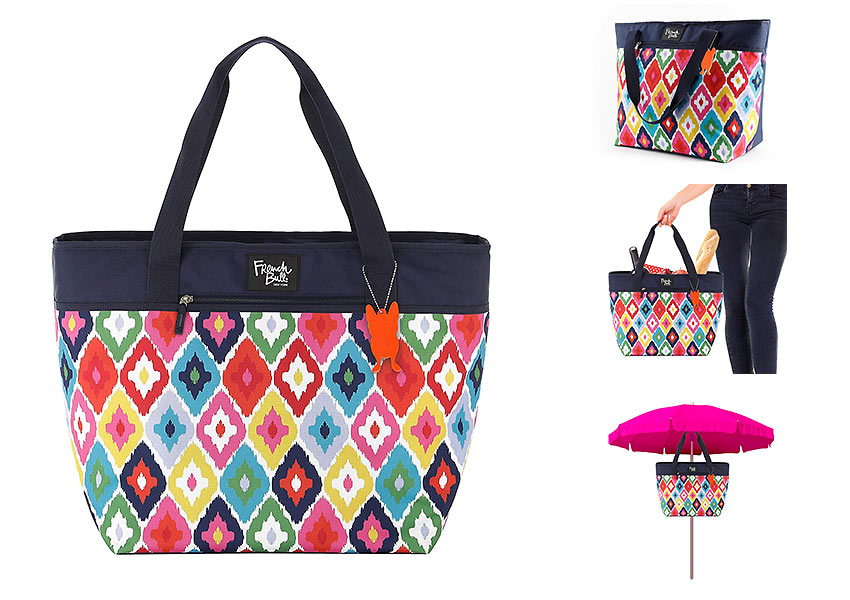 10. French Bull Kat Insulated Picnic Tote Bag
A multipurpose travel bag that can be turned into a beach bag and picnic bag is the
Kat Insulated Picnic Tote Bag
. It is a lightweight bag with a cheerful design it is both sturdy, stain resistant and it cleans easily. It comes in two sizes, and can be filled with everything from food to clothing, depending on your needs.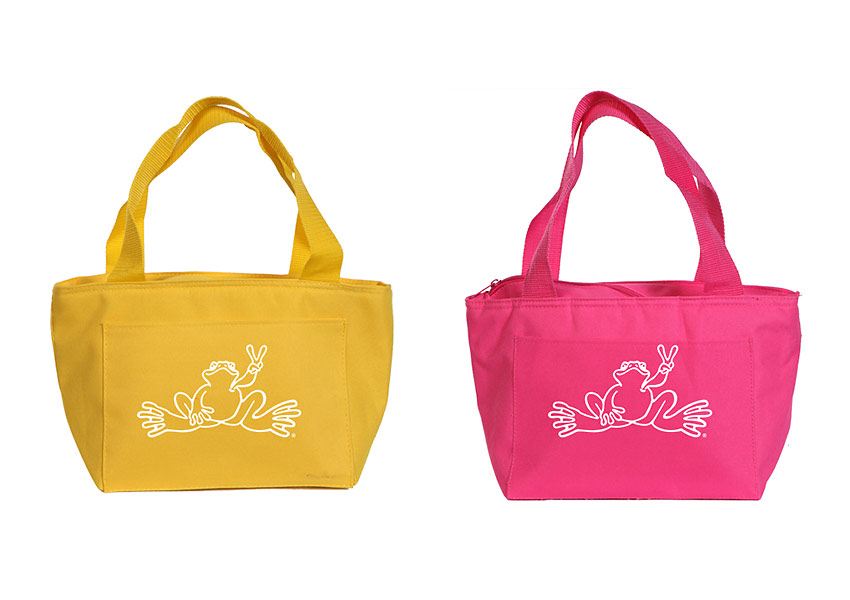 11. Peace Frogs Recycled Cooler Tote
The Peace Frogs Company believes in optimistic thinking which is always the way to go while traveling long hours with little ones! Their lightweight
Recycled Cooler Tote
is a wonderful product for traveling on planes, trains and automobiles. It is 50 percent recycled and has a zippered main compartment that will keep food cold for hours if you have it with an icepack. It's the perfect side for snacks and items that need to be kept cool. It fits inside most diaper bags and travel bags easily.