Raoul's 2 Cents
Random Thoughts Here in the Twilight Zone
Here's the news from my neck of the woods:
I guess it was inevitable—people are going stir crazy because of the pandemic lock down. People are posting videos of how they are coping with this "distant" lifestyle (some of them I share below).
If not for the internet, we would really feel the crunch. A friend of mine who works behind the internet servers says the amount of bandwidth has increased exponentially. There's a lot of video games, movies and teleconferencing that's going on.
My grand kids have been playing among themselves and doing online classes for the last 2 weeks and their school isn't meeting anymore for the rest of the year. Talk about a major interruption of life.
As predicted, the grocery stores are starting to fill up their shelves again. You silly hoarders! See the futility of your panic?
Each day I'm hearing of more people connected to me who have succumbed to the disease. Only the good die young.
On Monday a young couple was blessed with a miracle baby. Welcome to the world Joelle. Don't you worry, this pandemic doesn't happen often.
This weekend is Palm Sunday but there will be no palm waving in church this year. The giving in some churches has gone down. Let's pray and do our part for these ministers of the gospel.
A very good friend in the Nashville area said a man volunteered for a non-profit shelter program. He didn't know he was contagious and infected over 100 people. Several have died already. You can't be too careful.
A friend is glad that annoying telemarketers have not called in days. Even these criminals are unemployed.
A friend from Australia said Queensland is in lock down from the other states.
One of my friends in Pasadena, Lori, is a dressmaker for bridal gowns. I encouraged her to use her skills to make face masks. Bless her heart.
Even though petty crimes have gone up, without their reporters, the news channels have little to say beyond opinions. There are no sports news.
There is no traffic in the streets of Los Angeles. This is the best time for the MTA (the people who fix our roads) to close down lanes for repairs but they too are staying at home. A wasted opportunity.
Interestingly, this is the time when all the nations are the most vulnerable yet no one is attacking anyone. Even little Rocket Man. It's like we're living in the halftime of this game called life. Everybody's waiting for the "shoe" to drop. Everybody's waiting for the real show to begin.
I don't think anyone knows for sure what to make of all of this but for me this is a time to sit still and reflect. God is giving us this opportunity to stop our regular routines and assess the world and its people. Let's not waste this "God-given" break to pray and meditate on our role in all of this.
Let's keep our distance and keep our sanity and hold on to our faith. TGIF people!
Raoul
BTW, (here's a shameless plug) if you are looking for something to read during your hiatus, a friend just published a book, "Winnie's Dream." She started writing this years ago. It's available in Amazon. I did the layouts and illustrations. It is a masterfully written historic mystery that keeps you wondering until the last word. Buy it! Buy it! Buy it!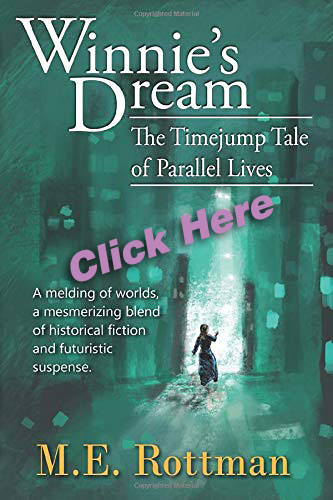 "Be still and know that I am God" 
Joke of the Week
Thanks to Peter Paul of South Pasadena, CA  for sharing this joke.

Video: Corona Les Miz Family
Thanks to Janet of Whittier, CA for this family video. Oh, the things people do when they're stuck at home.
Video: Cute Chinese Siblings
Thanks to Naomi of North Hollywood, CA.for this humorous interaction between these 2 children.
Video: Day 6
Thanks to Don of Kelowna, B.C. for this humorous video of a couple Day 6 in Quarantine.
Parting Shots
Thanks to Don of Kewlona, B.C. who sent this image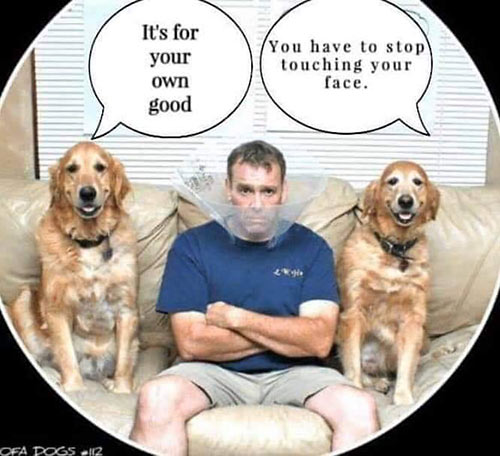 Thanks to Mike of New York who sent this