Even with a strong tail wind, flying to Australia aboard a passenger jet seems to take forever, like struggling to read all 1,440 pages of the paperback edition of Tolstoy's War and Peace in one sitting. But, once you arrive in the land Down Under it's true bliss.

Symbolized by the golden wattle flower, the kangaroo, the emu and the opal, the so-called island continent, like its indigenous emblems, also has its own colorful lingo, the everyday vernacular of the resident Aussie.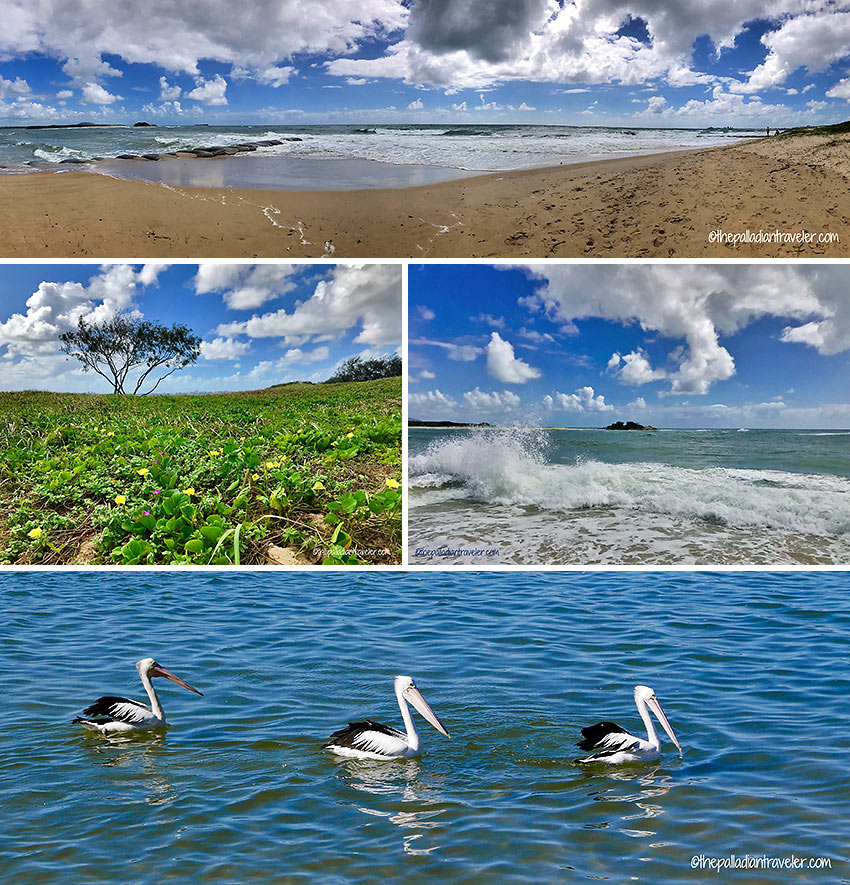 Escaping winter back home to enjoy a brief second summer along Queensland's Sunshine Coast, I picked up a few colloquialisms of Oz during my 24-day stay. Like, "Have a Captain Cook," which means to have a look around, a brief inspection, in apparent honor of Captain James Cook, the British explorer/cartographer who discovered and mapped the eastern shores of Australia for the Crown in the late 16th Century, liked what he saw and the rest is history.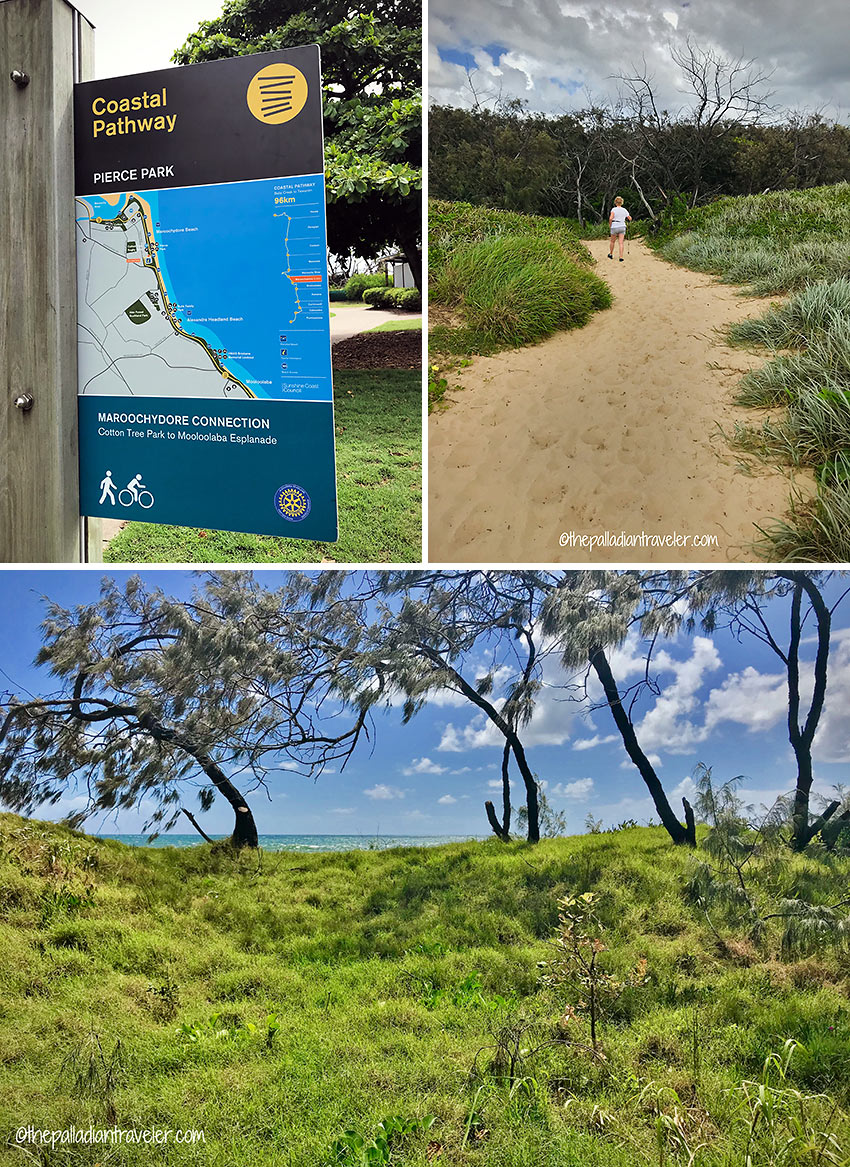 One of the places I enjoyed having a "Captain Cook" was during my walks along parts of the Coastal Pathway (CP). Stretching 96km (57.6 mi.), the CP is a shared walkers, joggers and cyclists route, meandering from Pelican Waters in the south to Tewantin up north, that keeps pace alongside the Coral Sea and some of Queensland's picturesque beaches — like, Noosa, Coolum, Mudjimba, Maroochydore, Mooloolaba and Moffat — through tree-lined parks and around loads of leisure areas.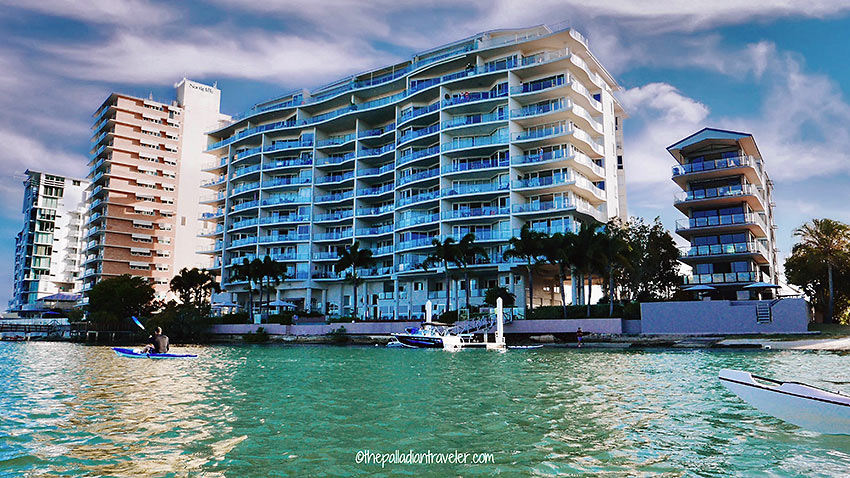 Based in Maroochydore, on the ninth floor of the Duporth Riverside luxury apartment complex, where the Maroochy River empties into the Coral Sea, I had ready access to the CP. Here are just a few of my recommended "Captain Cook" moments.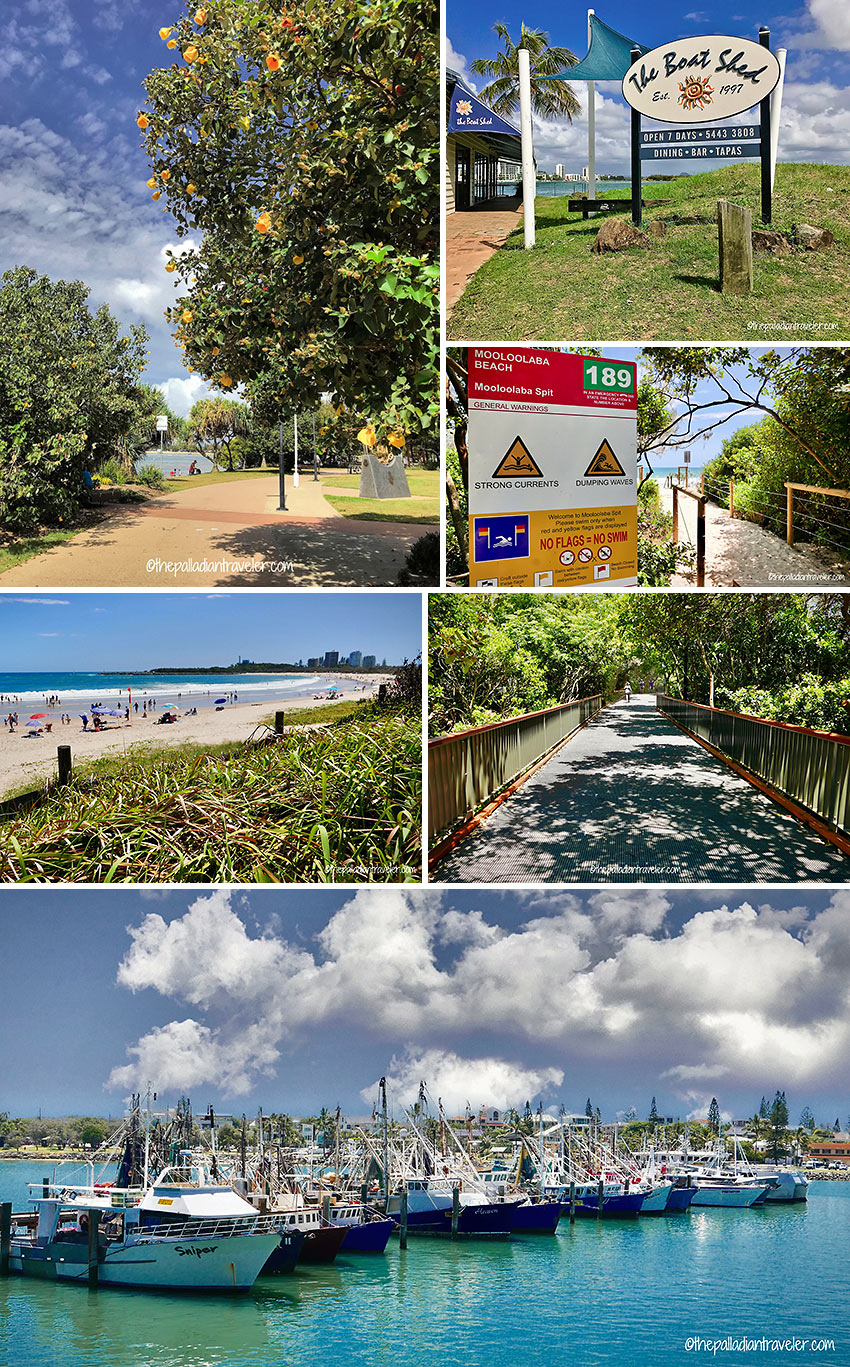 Under a bright-blue sky accented by puffy-white clouds, head through Cotton Tree Park, past the Boat Shed — my favourite fish restaurant with great sea views — up to Alexandra Headland, along the busy esplanade fronting super-clean Mooloolaba Beach — including its "Loo with a View" — then down to the port.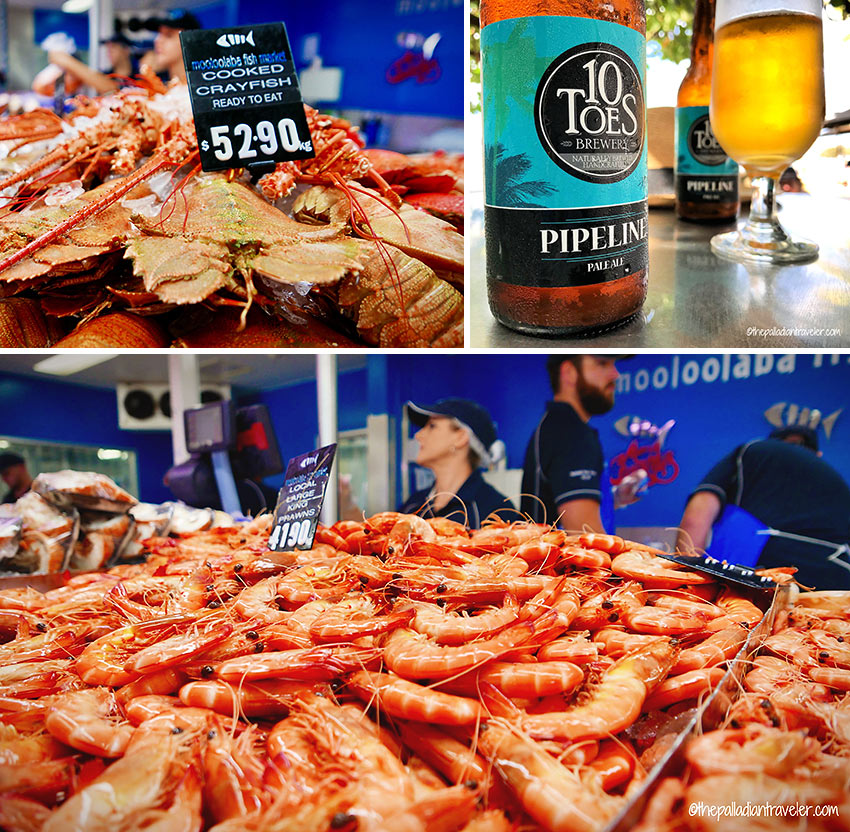 Hopping off the CP, pay a short visit inside the Mooloolaba Fish Market, the Sunshine Coast's largest seafood retailer. Don't worry about the long queue, Aussies of all stripes will politely wave you up to the ice-filled counters to let you get your camera lens eye-to-eye with some of the creatures of the deep that were brought to the surface just before sunrise.
And, finish this leg of the CP, with all ten of your toes intact, by enjoying a Pipeline Pale Ale brewed right in neighboring Alexandra Headland.
The Sunshine Coast doesn't lack for world-class beaches, like Coolum, the home base of pro surfer Julian Wilson. The beach's consistent waves and glassy waters beckon surfers and body boarders alike, not to mention sun worshipers in all shapes and sizes.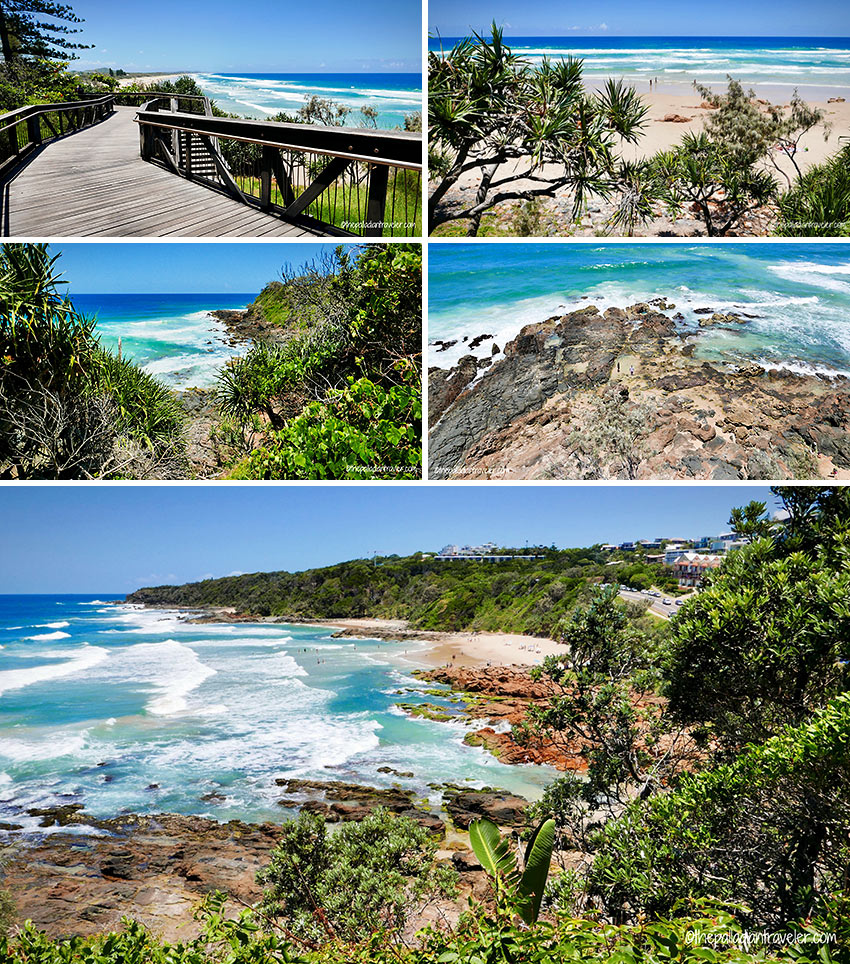 A short climb along the CP boardwalk, loaded with camera-ready overlooks, you arrive at Point Arkwright with its magnificent view down to Marcoola and it's three inviting rock-enclosed sandy coves.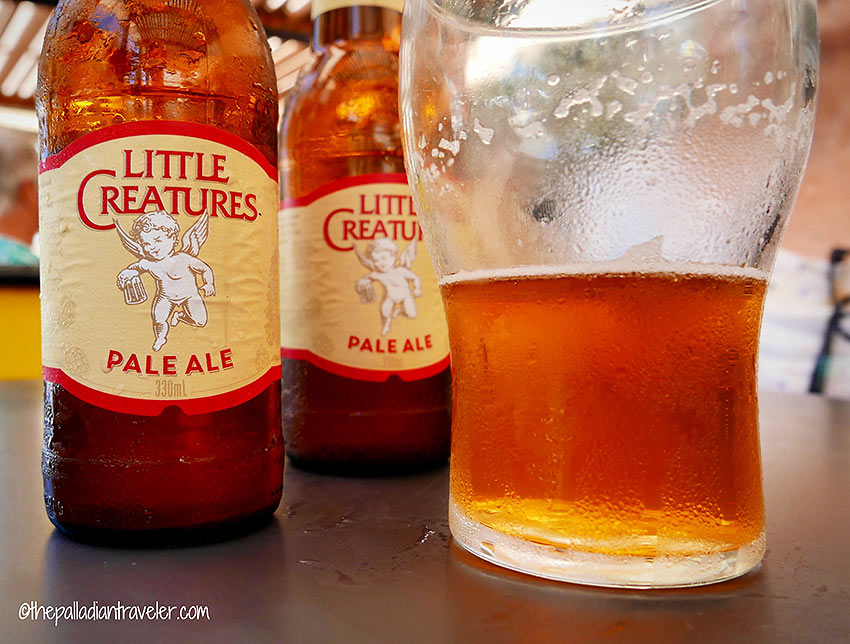 On your walk back, stop in at Coolum's Stellarossa along lively Elizabeth St. for a plate of lemon pepper calamari and a couple of Little Creatures.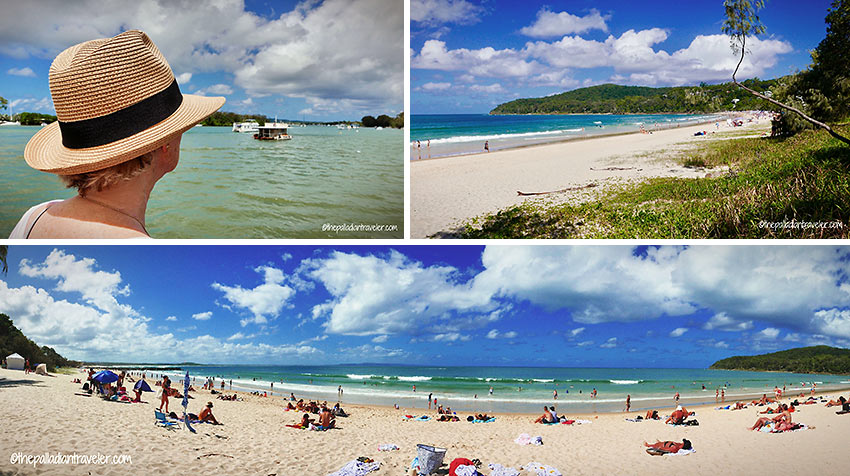 Spend a lazy morning into afternoon exploring Noosa, the Sunshine Coast's most fashionable resort town. Stroll along Hastings, its impressive high street, where you can shop 'til you drop, dine al fresco or stop, yet again, for a cold one. End your visit by stretching it out along the scenic and wide Main Beach, from Noosa Head to the breakers.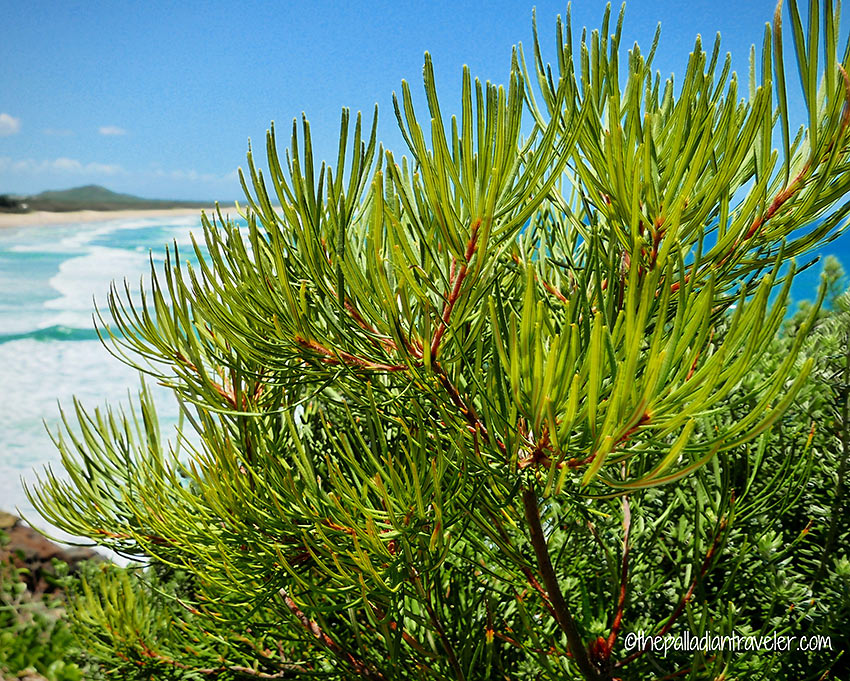 Whichever sections of the Coastal Pathway you explore, be sure and pack a camera so you can document all those "Captain Cook" moments for family and friends back home.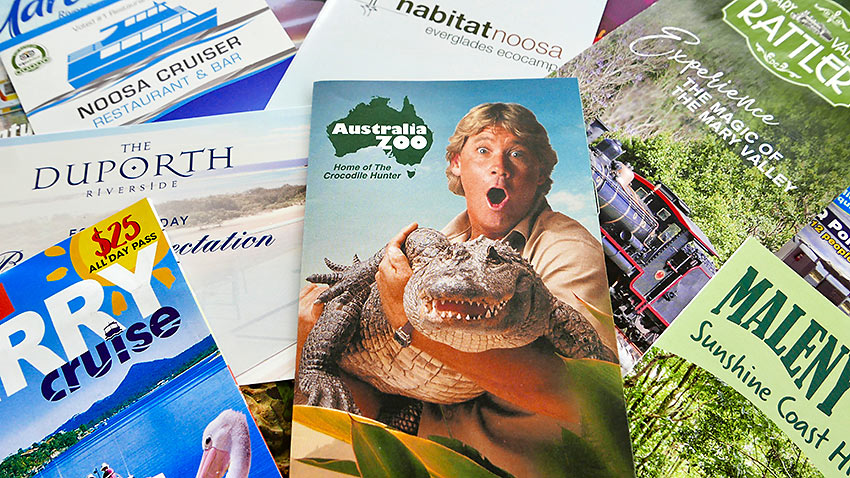 As the sand inside the proverbial hourglass trickles down to the final few grains, it's time for me to sadly say "Hooroo" (goodbye) to the land Down Under and all of my new-found mates. Nothing short of spectacular, my 24 days exploring Queensland's laid-back and super-clean Sunshine Coast — where it's beautiful one day, perfect the next — was the vacation of a lifetime.
Back soon, I reckon!