Raoul's 2 Cents
Choices
I drove my son-in-law to the hospital today. My daughter was preoccupied helping the kids with their zoom school. The nurses and doctors looked at me quizzically because no one drives his son-in-law to the hospital. Actually, my son-in-law planned to take Uber to the hospital but it was my choice to drive him there. With not much to do, I started drawing my cartoons for this TGIF edition. One of the nurses was curious and so I asked her if she wanted a caricature. I asked her to remove her face mask but she couldn't break the rules. It almost felt like I was asking her to undress. So I drew her with her face mask on. She loved it. Another nurse saw what I had done and she had her caricature done as well. It feels so good to be able to gift someone with my art.  I was actually wondering if the new normal would prevent me from doing live caricatures again but today, I see that it is still possible.
On the way to the hospital my son-in-law and I talked about the coming presidential elections. He was confused about who to vote for because he saw disappointed with his choices. So I told him he should look at the accomplishments more than the rhetoric. Many voters have already made up their minds about who NOT to vote for. Many believe things wouldn't … couldn't …  get any worse. Really?
IT CAN GET WORSE
In a previous TGIF edition I mentioned that Abraham Lincoln did the right moral thing (to free the slaves) but was hated by many of his slave-owning constituents. His unpopular decision justified John Wilkes Booth's assassination of Lincoln. Mr. Booth and his party believed anyone BUT Lincoln would do a better job as president. Do you know who Lincoln's Vice President was and who took over the presidential duties? It was Andrew Johnson. He was Black America's worst nightmare. He didn't want to free the slaves. He tried to block and reverse Lincoln's decisions for Black equality. He was so bad he narrowly wiggled his way out of impeachment by just one Senate vote. Johnson is considered by many as one of the worst Presidents of America.
May I suggest something (whether you swing right or left)? Try to be objective about the record of your candidate. Let your candidates accomplishments (or failures) resonate more than the words that come out of their mouths. Don't just follow blindly. Observe. If you really do that, then I don't really care which way you vote because, either way, you would be voting from an informed viewpoint.
Be safe, be healthy, and remember: Truth doesn't always come from a good storyteller.  TGIF people!
Raoul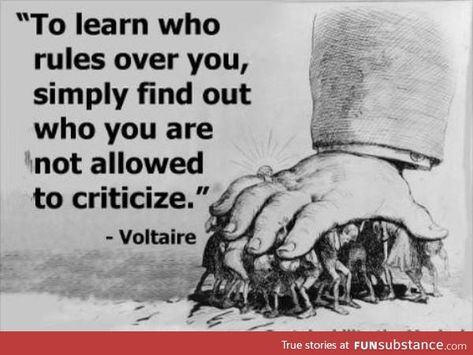 Joke of the Week
Thanks to Mel of Washington, D.C. for sharing these COVID gags.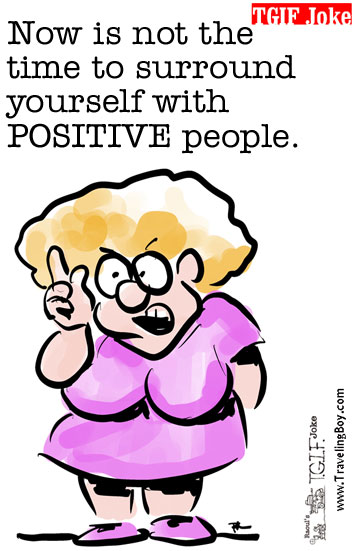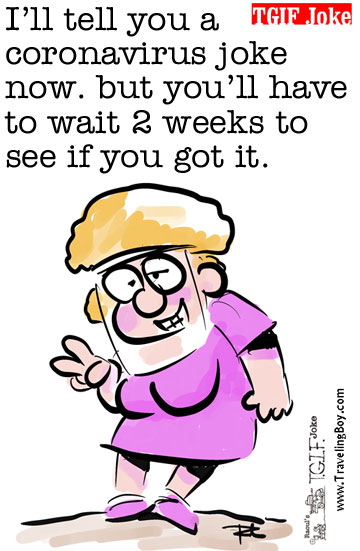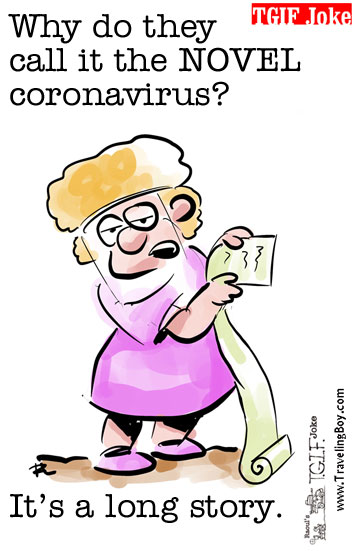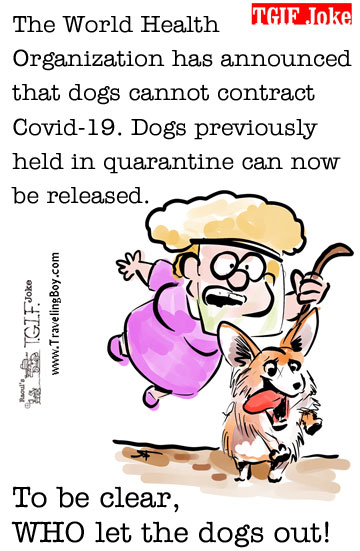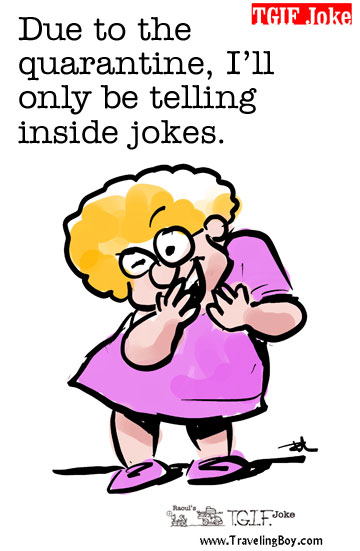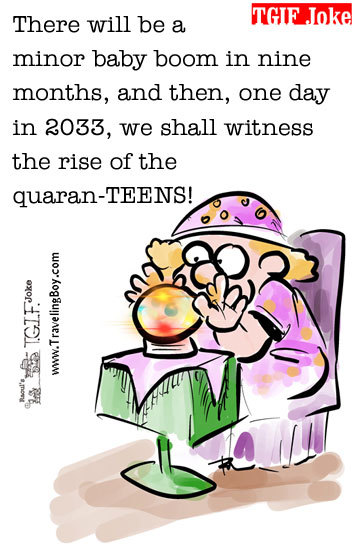 Video: Italian Flash Mob at the Hospital
Thanks to Tom of Pasadena, CA.
If you like opera (and even if you don't), you've gotta hear this singer's amazing voice.

Don's Puns
Thanks to Don of Kelowna, B.C. who sent this pun.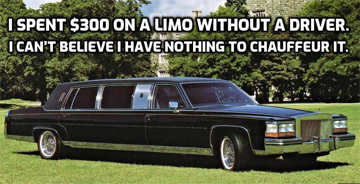 Parting Shots
Thanks to Chuck of Whittier, CA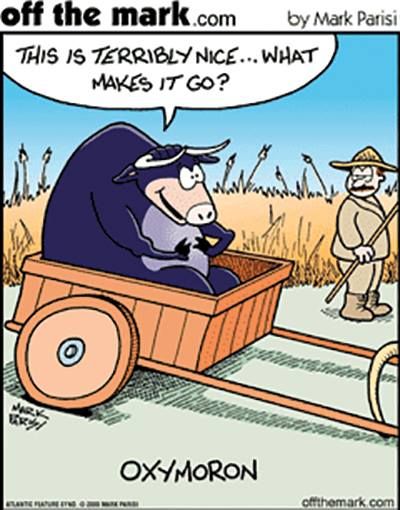 Thanks to Art of Sierra Madre, CA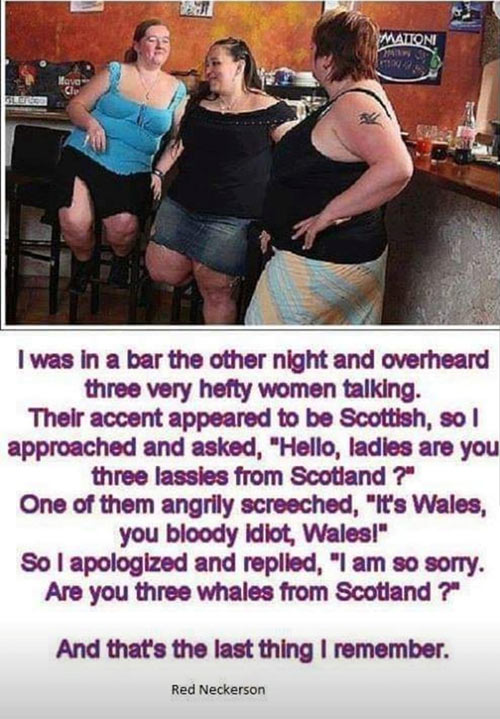 Thanks to Ray of Burbank, CA