Curated by Ed Boitano
"The past is for the present, the present for the future."
— William Least Heat-Moon, Blue Highways: A Journey into America.
Travel writer William Least  Heat-Moon  in his stunning 1982 memoir, Blue Highways: A Journey into America, said you could  once tell what side of the Missouri River you were on by how the catfish was prepared. Yes, some cities and regions — Paris, Santa Fe, Buenos Aires — still have cuisines so distinctive that when blindfolded you can actually tell exactly where you are in the world. While many others have transitioned with a spectacular fusion of flavors and ingredients, due to the rich immigrant experience.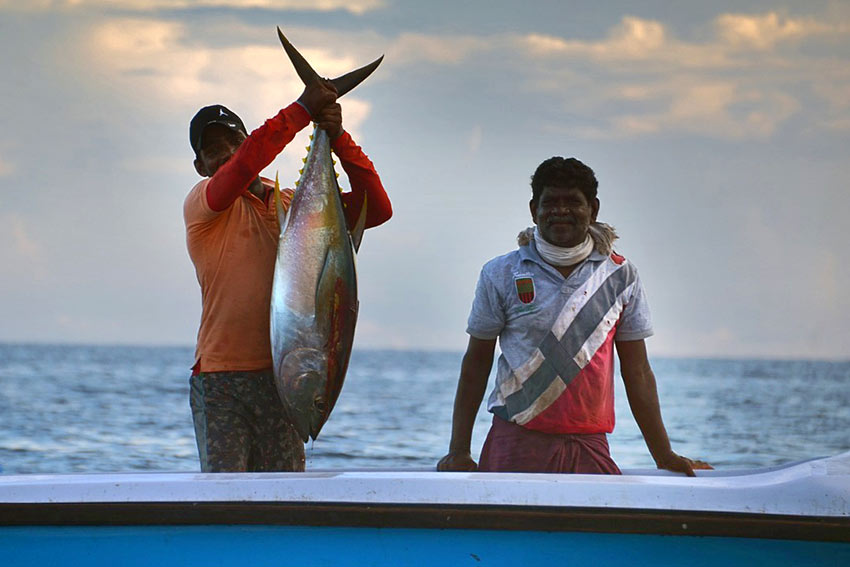 Culinary tourism is the exploration of food as the purpose of traveling. Dining out is common among tourists and food is believed to rank alongside climate, culture, and scenery in importance to tourists. Indeed, flavor is very much in the taste of the beholder, so we thought it would be fun to compile our members' selections of favorite food destinations. Needless to say, I was more than a little interested to read their choices in a subject which we've never addressed. — EB
Favorite Food Destinations Cities: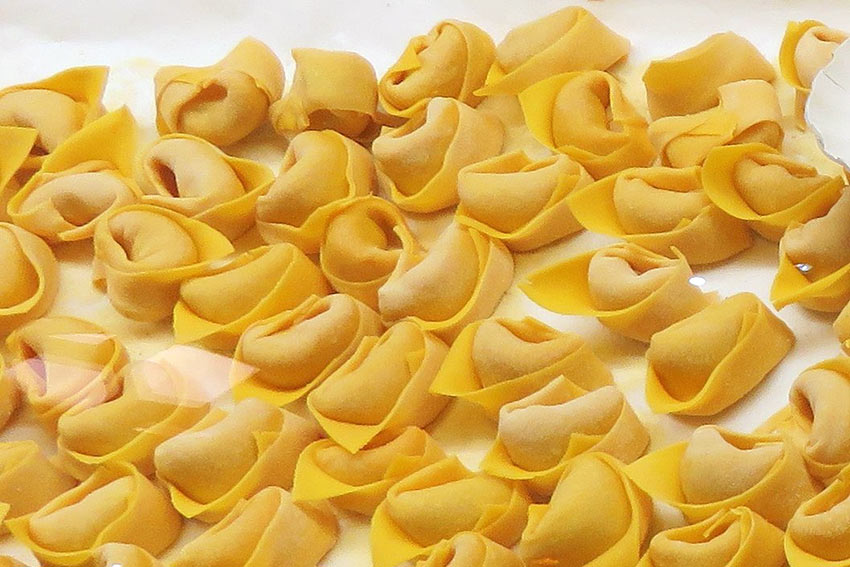 Stephen Brewer — T-Boy writer:
Ferrara — Yes, Bologna is considered Italy's food capital, but nearby Ferrara adds twists of its own with cappellaci di zucca, round pasta stuffed with squash, and coppia Ferrarese, sourdough bread stretched into the shape of intertwining legs. Salama da suga (local sausages) are the bases for the city's own versions of grills and ragu.
Palermo — The heady mix of Arabic, French, and Italian influences come to the fore in markets, street food stalls, and bustling restaurants. A walk through the blocks-long Capo market is a head-spinning introduction to the island's bounty. Fish, especially swordfish and tuna, show up in such exotic preparations as tuna with a sauce of pistachio and mint. The favorite street foods are panino con la milza, little sandwiches with boiled spleen and cheese, and arrancine, little rice balls filled with meat and cheese. Top stop for sweet tooths is Segreti del Chiostro, bringing together old recipes from around the island for a rush of almond paste, pistachio, and mandarin cream.
New York — It's all here in one of the world's most ethnically diverse cities, from traditional Italian and French to nouvelle Israeli, Haitian, blends of Cuban-Chinese, pizza, and lox and other classics of our own.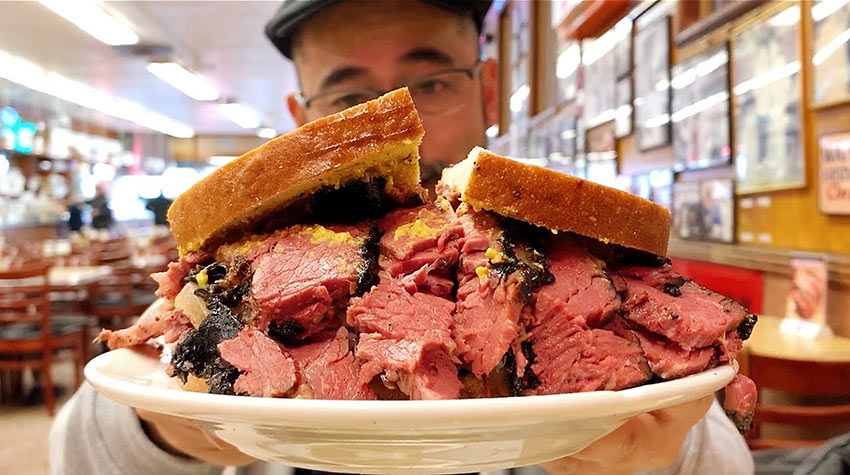 Rourke — Musician & composer:
New York City — My walking tour of Manhattan starts in the morning in the lower east side at Kossar's for a warm bialy, and then the Donut Plant.  Meandering through the streets of the lower east side, you burn off the calories until you end up at Clinton Street for some breakfast noshes, then press on, burning more calories, just in time for a little snack of some pastrami at Katz's.  You end up in the streets of Chinatown for some soup dumplings and press onward through Soho, up to the village, to the west village, then back east, zig-zagging your way, all day uptown.
Rome — Another great city for walking and getting lost.  If you're lucky to be there in the fall, there will be street vendors everywhere selling roasted chestnuts, markets with tons of porcini and truffles, fried artichokes.   My best tip is to find out where the locals go, like Pizzeria Formula One.   In Rome you can eat just as well on a low budget as on a high budget.
Hong Kong — This is where two worlds collide.  On one hand you have ultra-modern food and architecture, and then you find yourself in old world China, as you walk in out of alleyways.  The American Restaurant is an institution there; despite the name, no one speaks a word of English.    In Wan Chai is Hay Hay Kitchen for classic roast meats. In Hong Kong, you get the best of every region of China, all within a few square miles.
London — Usually not on foodies' top five destinations.  Tourists will be tempted to try classics like fish n chips, meat pies, and English Country breakfasts with blood sausage, but the real treasure in London is the ethnic foods.  The best falafel I ever had is at the Falafel King.   London is well known to have the best Indian food outside of India, but I found myself eating Lebanese and Iraqi food more than anything.   Still, I wanted to try a classic old-world British supper, and I found out in Kensington, called Maggie Jones.  It's a space that's over two hundred years old, lit only by candles in old bottles.  The food was so good, I went two nights in a row.
Italian Wine Country — Rent a car and get lost.   There's no wrong turn.  There's no bad wine.  There's no bad meal.  Siena is as good a starting point as any.   From there, it's one small hillside village after another, my favorite being Spoleto, which is swarming in truffles during truffle season.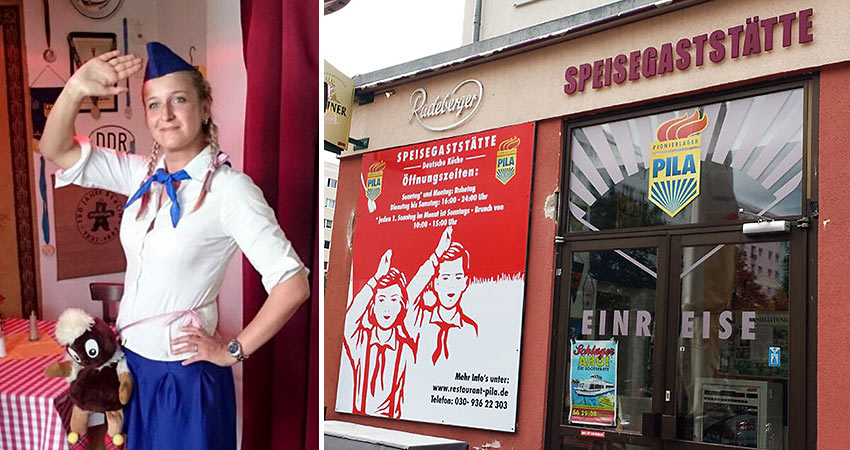 Ringo Boitano — T-Boy Writer:
East Berlin, Germany — Arriving by time machine to the preunification GDR restaurant PILA (Pionierlager) was a fascinating step back into history.  Nostalgia restaurants are now spread across East Berlin, popular with locals for a taste of the past, and curious tourists in understanding the simple dinning experiences at the East German table. PILA's small GDR museum, adorned with posters, artifacts and musical remembrances, puts everyone in a festive mood. Their menu features selected dishes from the former GDR as well as 'bourgeois' cuisine from today.  The Pioneer Camp Menu (three different course selections, including barrel shower – beer brewed in a barrel — or Berliner Pilsner) offers a good overview of their kitchen. I opted for pork chops, with sides of two epic boiled potatoes, and spinach, dressed with a unique concoction from a tube of unknown substance. The chops were tough and rather grisly, but I was appreciative of their authenticity.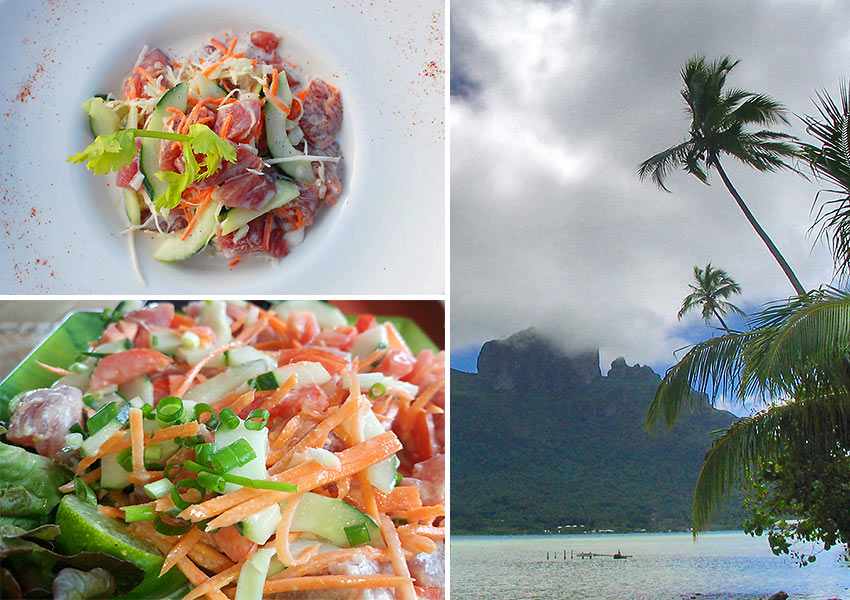 Deb Roskamp — T-Boy photographer & writer: 
Papeete, Tahiti — What is more alluring to the senses than tropical fruits and fresh catch from the Pacific in a seeming paradise?!?  Poisson cru (or, in Tahitian, ia ota), mango, papaya … bring it on!  When there, one must also explore the ornately painted vans (called les roulettes) serving inexpensive cuisine influenced by the French, Vietnamese and Chinese.
Monterosso del Mare, Italy — Again, fresh catch from (this time) the Mediterranean, pasta, vegetables from the terraced hillsides – all cooked with centuries old traditions in a setting that is sublime.
Parma, Italy — So much to say!  Hands-down, some of the best prepared food I've eaten in just a lovely little town.
Copenhagen, Denmark — Had the most memorable meal in Tivoli Gardens!  Would love to be transported NOW!
Coyoacan, Mexico — Fantastic lunch of exotic flavors after visiting the Frida Kahlo and Leon Trotsky museums.  Never to be forgotten.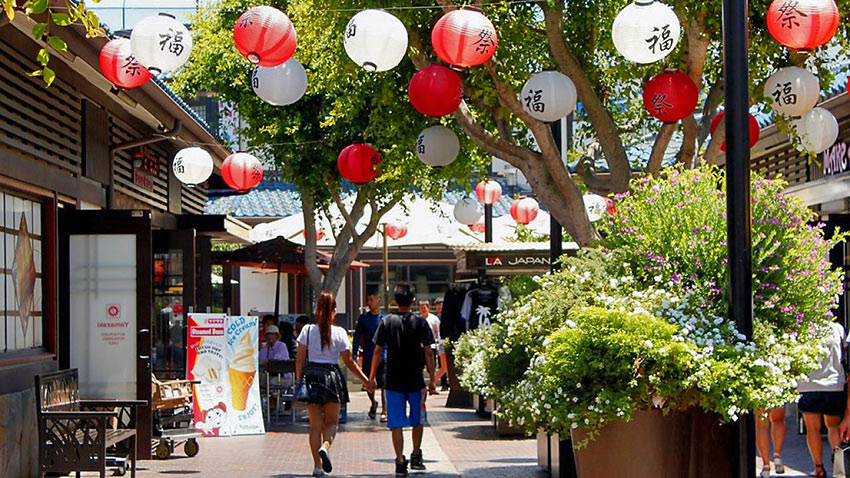 Richard Carroll — T-Boy writer: 
Los Angeles — The most ethnically diverse city in the world, Los Angeles offers an incredible dining scene with a huge number of culturally rich neighborhoods and the opportunity to experience authentic cooking. Ongoing cultural festivals with dining in the forefront are offered in a stunning collection of neighborhoods including, Little Tokyo, Thai Town, Little Ethiopia, Koreatown, Little Armenia, Boyle Heights and Mariachi Plaza, Olvera Street, Little Bangladesh, Leimert Park Village (African American), and Pico-Robertson where some 30 Kosher restaurants line the streets. The city is noted for Mexican cuisine with restaurants covering Northern Mexican cuisine, to dishes of Southern Mexico, the hot spicy sauces of Veracruz, and Puebla's tasty mole, The French have also made their mark with a huge selection of restaurants, bistros and brasseries. Petit Trois, Barbette, Republique and Monsieur Marcel offer memorable pleasure along with a host of others all equally top drawer.
Mexico City — Long celebrated among the world's top five dining cities. A visit to Mexico City is a glorious dining experience. I found the cuisine in a city like this, noted as a dining mecca, would take years to cover. With more than 15 visits there seem to be surprises around every corner. The dining here ranges from home cooking and family recipes, to Maya influenced dishes, and special entrees from the various regions, along with high end international cuisine, and down home authentic Mexican dishes featuring variations from a hundred different styles of moles. A wonderful Mexico dining tradition is live music, sometimes it's street musicians who wander in or it may be a house band or a single guitarist. Mexico City's excellent selection of restaurants include Pujol ranked 13th in the world in 2018, Chef Rafael Bautista's elegant Les Moustaches, influenced by the dishes of France, El Cardenal flying the Mexican flag and the essence of authentic Mexican cooking, Nico's dating to 1957 serving traditional Mexican dishes with a modern touch, and San Angel Inn, located in a 17th century monastery, are only a tiny sampling.. For me, Mexico City is an international dining treasure.
Grand Cayman — The island has an astonishing medley of chef's and cooks who have landed here from all parts of the globe, all responsible for the island tabbed as The Capital of Caribbean Cuisine, Chef's I enjoy are Executive Chef Massimo Defrancesca cooking at the Kimpton Seafire Resort & Spa, Executive Chef Danny Flanagan at the Sunshine Grill, Chef De Cuisine Crystal Marshall making her mark at the Grand Cayman Marriott Beach Resort, Anchor & Den, and Sous Chef Chamara Jeewantha, creating in the Grand Old House.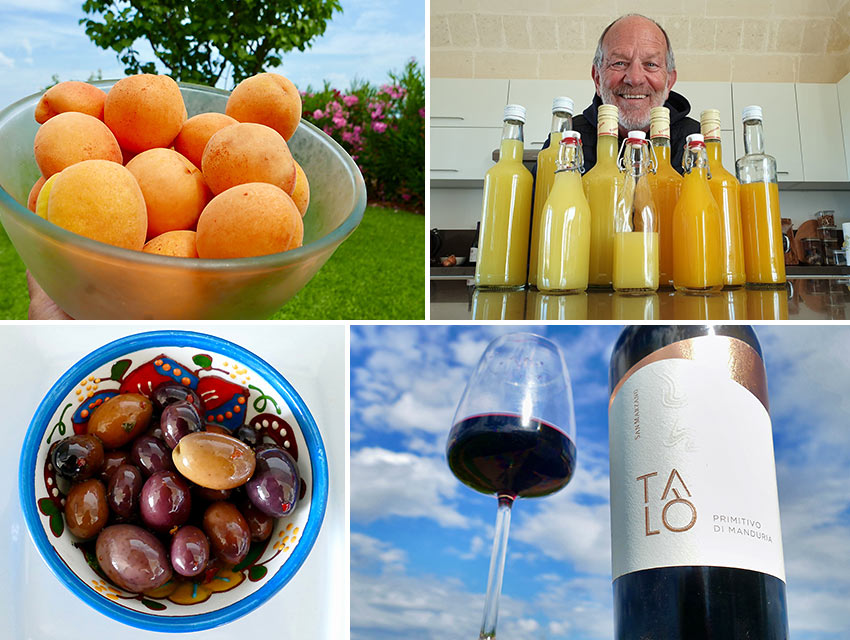 Tom Weber — T-Boy Writer:
The Salento, Puglia, Italy — The Salento, a sub-region of Puglia in the southeastern corner of Italy where the Adriatic and Ionian seas embrace, is best savored with a knife, fork and wine goblet as its grassroots la cucina povera (poor kitchen) — the quintessential Mediterranean diet — comes straight out of the "zero kilometer" soil and nearby seas and right onto your plate and into your glass.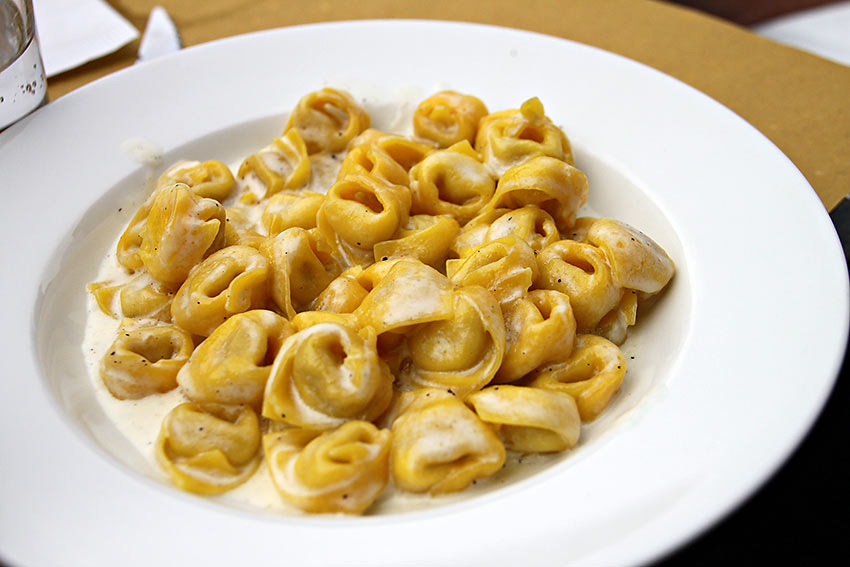 Ed Boitano — T-Boy editor:
Bologna, Italy — Bologna has long been considered the gastronomic capital of Italy. With the moniker of La Grassa (the fat one), it is the birthplace of Mortadella di Bologna, Tagliatelle al ragù, Lasagne alla Bolognese, Tortellini en brodo, and Polpette alla Bolognese all washed down with a bright, frothy Lambrusco. Nearby in the rich agricultural Po Valley, the cities of Modena hail balsamic vinegar as its home, and in Parma, Parmigiano–Reggiano and Prosciutto di Parma, which all seem to make their way onto the Bolognese table. My waitress looked down at my half-eaten plate of rich lasagne, and asked if it was ok.  I replied it was beyond tremendous, but I just couldn't consume any more food.  She smiled, Well, we are called the 'Fat One' for a reason.
Valparaiso Chile — I jumped into my rental car at dawn's first light, and traversed down Valparaiso's winding cobblestone streets to meet the fishermen as they first pulled their boats upon the shore. Locals were already there, negotiating the cost of that night's catch. I checked my watch and realized it was actually eight in the morning. Nevertheless, there was still a bounty of the sea to be purchased: Congrio (Conger Eel); Merluza, (hake), Reinet, (pomfret), and, Jurel, (Jack Mackerel). I took a stroll over to Valparaiso's fish market for a look at local crustaceans: ostra chilena, oysters only harvested every five years; lobsters without claws and shrimp; and the delicate Machas pink clams, that really do melt in your mouth. Too early for a nap, I took a chair in one of Valparaiso's rustic fisherman cafes for a Pisco Sour. As I glanced around the modest cafe at the tired, rugged-looking fishermen, silently huddled around tables, I realized I was on the edge of a world which I knew nothing about.
Hanoi, Vietnam — Phở is still Vietnam's national dish, but after 70 years of French colonialism, traditional Vietnamese cooking also has a Gallic accent, with a remarkable fusion of flavors, ingredients and combinations. To and from the main roads of Hanoi, peddlers sell baguettes (soft interior, slightly sweet, sans the Parisian air) to motorists in plastic bags.  The sliced baguettes also serve as an essential component in making Banh Mi, the vastly popular Vietnamese sandwich. Other dishes with a Franco-Vietnamese twist include Bún Ốc, a noodle soup containing sea snails; Bò lúc lắc, marinated cubed beef; and Bánh patê sô, a hybrid savory hot pie originating from the shores of Brittany. For this, Hanoi is considered the culinary capital of Vietnam.
Province of Genoa, Italy I am biased for the little mountain towns and villages in Northern Italy's province of Genoa is my families' ancestral homeland. The province of Genoa (similar to a U.S. county) claims pesto, focaccia, Geno salami, and ravioli — the traditional Genovese Christmas day meal — as its origin. I was initially introduced to these dishes by my Italian born Nonna in Seattle, whose cuisine was almost identical to those made in Genoa, give our take a few imported items. Plus, there's an abundance of additional delicacies borrowed from other northern regions: polenta, risotto, gnocchi, Parmigiano–Reggiano, Modena balsamic vinegar and Lucca olive oil.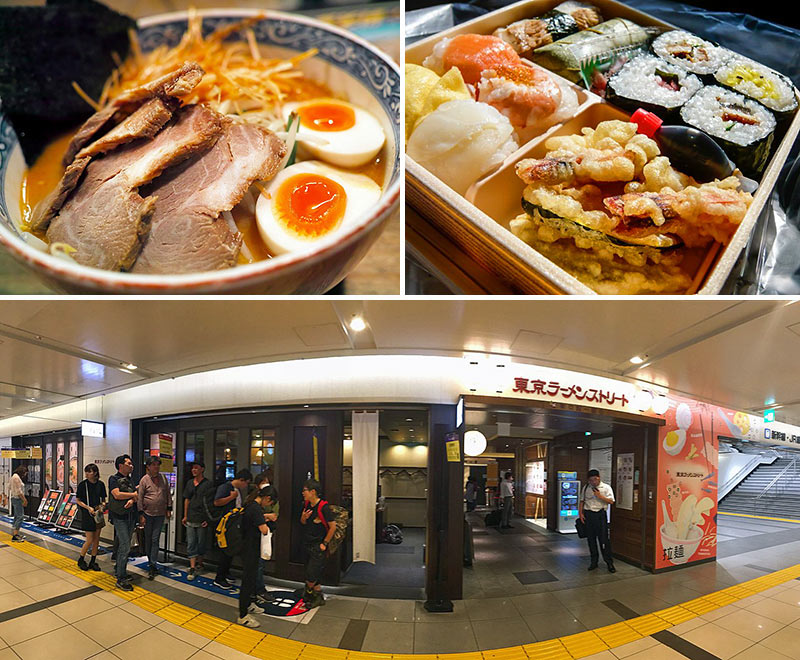 T. E. Mattox — T-Boy music critic:
Tokyo — You can find the best food underground in the massive subway systems. Any cuisine, American diners to Ethiopian spices and French delicacies! Truly International.
San Francisco — From Fisherman's Wharf to Italian Deli's on Mission and in the Haight. A 45-year favorite, a little workingman's cubbyhole in Chinatown called, Sam Wo's. The Bay area is also a cornucopia of chocolates and wines.
Austin, TX — Blue Balls and Fried pickles. Don't miss the Mean-eyed Cat Cafe. B-B-Q in the back!
New Orleans — This town is one giant bowl of Gumbo! Try the Red Fish.
Sorrento, Italy — Seafood with the ultimate pastas. Even the truck stops and gas stations on the Autostrada serve phenomenal panini and vino. Grappa is hallucinogenic!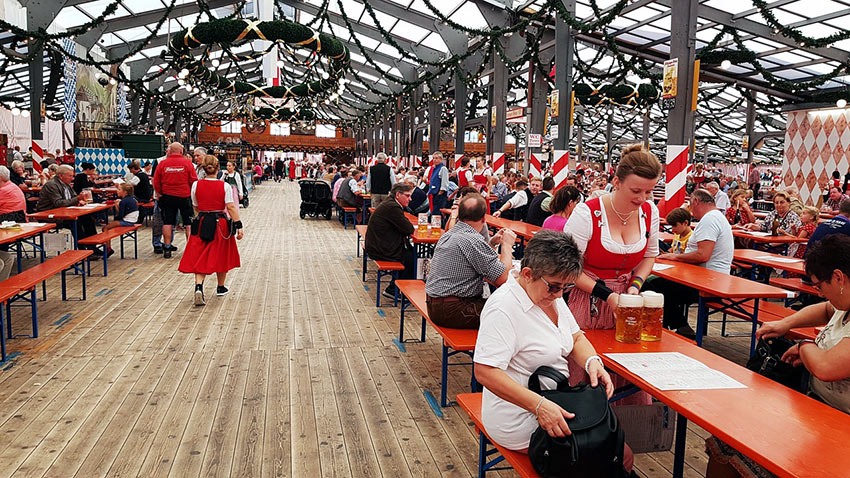 David Erskine — T-Boy VP of advertising:
Munich, Bavaria, Germany  My Onkel Pitt lived on Damenstiftstrasse just off the famous Marienplatz in Munich's town center (Stadtmitte) since 1158.  A favorite restaurant was the Augusteinerbrau Bierhalle, one of Munich's oldest breweries started in 1328 with its award-winning lager (Helles Lager).  I traveled to Munich a number of times in the 70's, 90's and after 2000.  One of my favorite memories was walking from my Onkel Pitt's apartment to the rear entrance of the Augusteinerbrau to pick up a few liters of lager for supper.  In fact, for many years, I didn't even know of the famous restaurant because my first memory was always walking up the alley with my Onkel Pitt to get a few liters of that famous beer.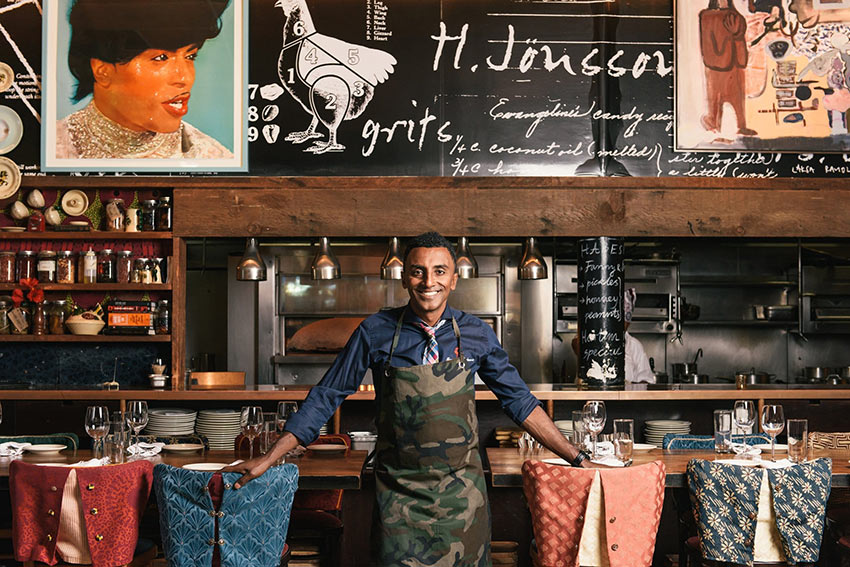 Roger Fallihee — T-Boy writer:
New York — My wife and I are very fond of the NYC cuisine. We had the privilege to visit Red Rooster in Harlem, one of Chef Marcus Samuelsson's signature restaurants. Also, Aureole, Chef Charlie Palmer; and lastly, D.B. Bistro, Daniel Blulud. Great tip for frugal travelers. Going to lunch at these places, if open, gives the opportunity to enjoy the world class cuisine at 1/2 to 1/3 less expensive.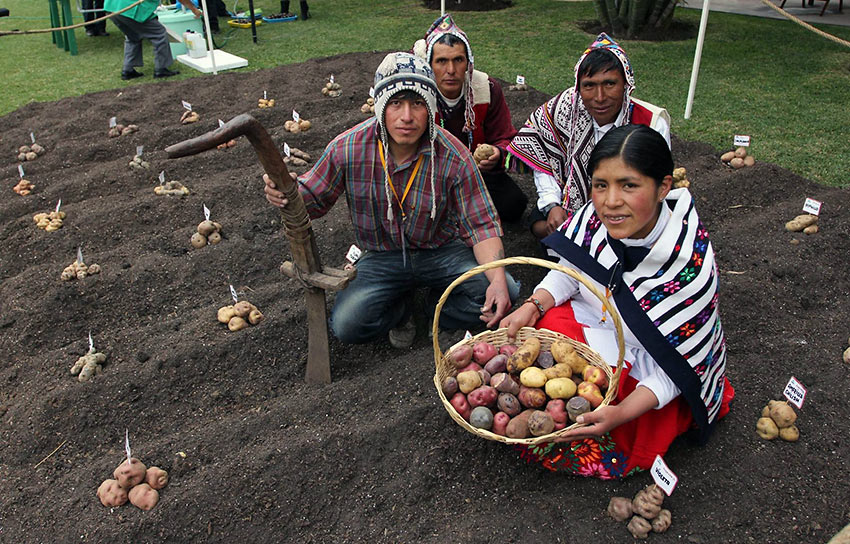 Gary Brouwer — Therapist:
Lima and Peruvian villages With 4,000 varieties of native potatoes grown in the Andean highlands, it's hard not to be impressed. In a kaleidoscope of unique shapes and colors; blue, yellow, red, pink and bright purple, each has its own cultivated flavor.  Peru also included my first encounter with Coy a deep-fried or spionitted guinea pig, served only at special occasions. Also, the Chinese-Peruvian fusion Lomo Saltado, a stir-fry of beef and vegetables, and Aji de Gallina, a creamy chicken stew served with boiled eggs, potatoes, olives, and rice.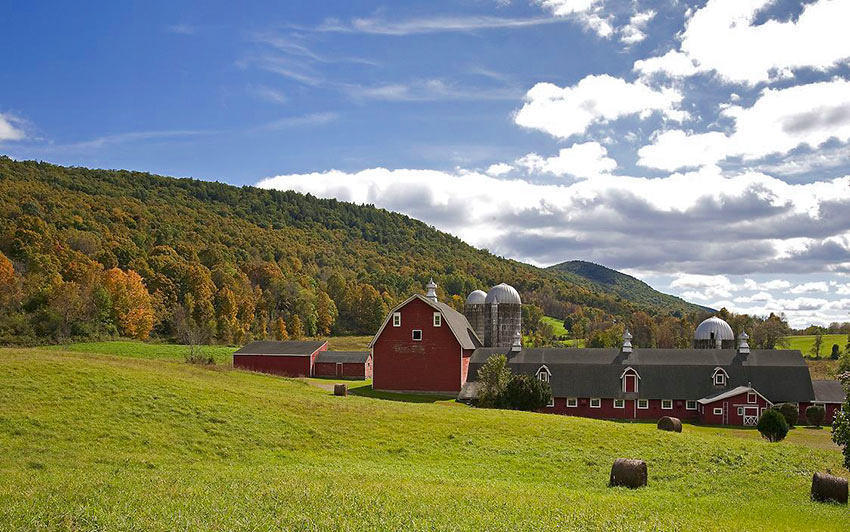 Richard Frisbie — T-Boy writer:
You'll find spectacular food destination on my colleagues' lists, but this doesn't tell you the most important information, namely, what my favorite food region is. Hands down, that designation has to go to New York State's Hudson Valley region. Here's why:
It is the home of the Culinary Institute of America (CIA), arguably the world's most prestigious cooking school. Because of that, the Hudson Valley has the highest concentration of CIA graduate chefs. It makes sense. After spending years living and learning in one of the most scenic sections of the United States, these top chefs don't want to leave. Or, after leaving to pursue hands-on education in some of the top restaurants in the world, they return to the Hudson Valley with their skill honed to settle down and open their own restaurants. They know the markets and sources here, they have a steady supply of vetted employees from their alma mater, and NYC is an hour train ride away. They have the best of both worlds.
New York City is where chefs of all backgrounds go to prove themselves. The "If you can make it there, you'll make it anywhere" mentality is especially true in the restaurant world. But what comes after that? A move upstate 40 to 90 miles north of Manhattan is the logical choice. Chefs are closer to their farmers and purveyors here, their customers all own second homes here or vacation here, and the quality of life is just better.
Trust me — I live in the Hudson Valley, next door to the best restaurant in my mid-Hudson Valley county, and I work at what is consistently called the Best Bakery in the Hudson Valley. One chef friend has won Chopped three times, others own or work in "Best of" category restaurants, and still others are great chefs respected by their peers. New York State's Hudson Valley is home to all this talent. If you haven't eaten here yet, I can only ask "What are you waiting for?"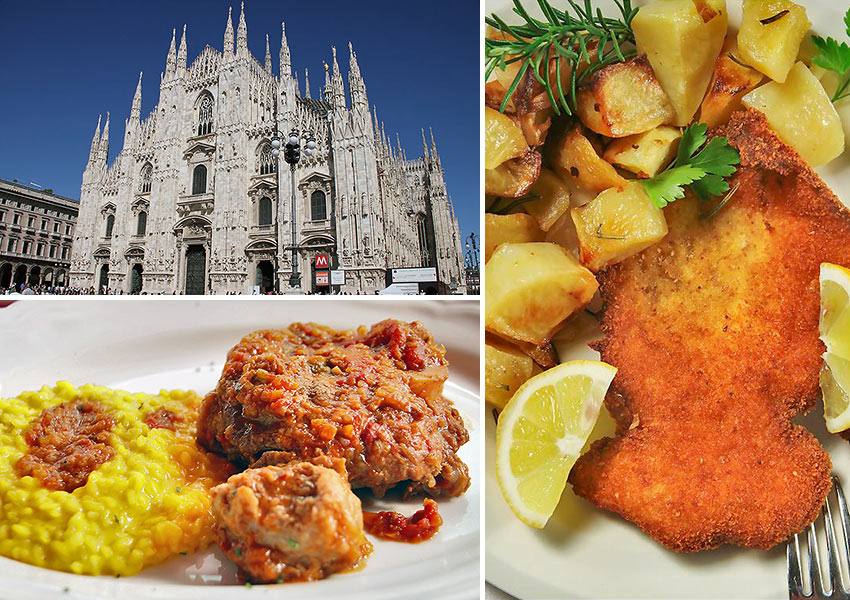 Susan Breslow — T-Boy writer:
New York
Tokyo
San Francisco
Milan
Quebec City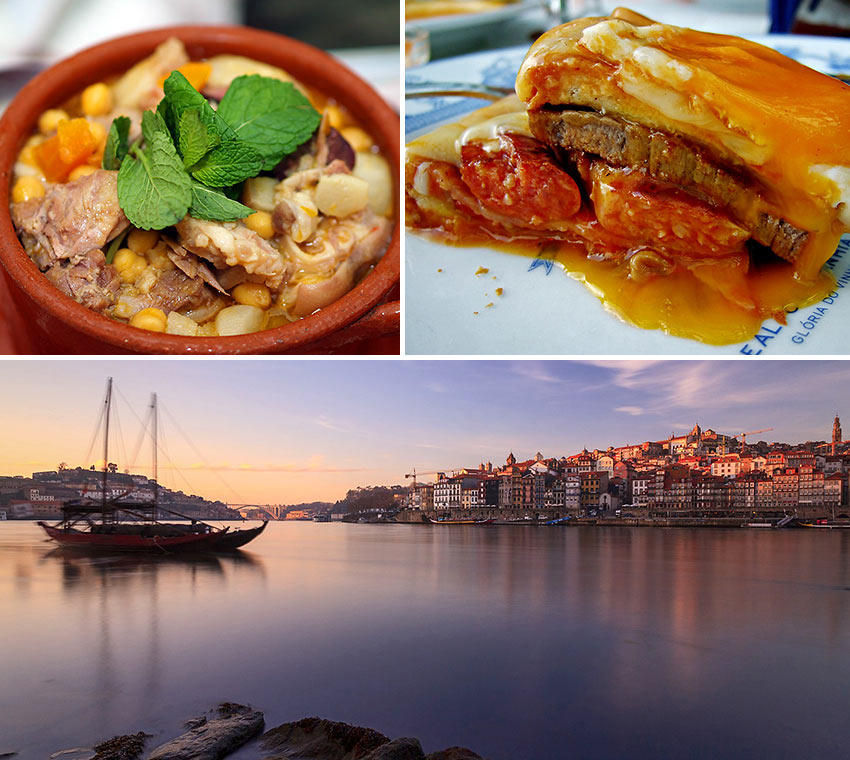 Greg Aragon — T-Boy writer:
Porto, Portugal — Porto is a beautiful waterfront city set on the Douro River. The city is best known for its legendary port wine industry, but visitors also love its sights, highlighted by old fishing boats, historic cathedrals, arched bridges, cobble stone streets, colorful Portuguese tiles and lots aromatic sidewalk cafes.
During my visit to Porto, I was enchanted by the exciting and eclectic cuisine. Some foods that tantalized my taste buds include the francesinha sandwich, a warm sandwich with ham, sausages, and steak. It can be topped with melted cheese and an egg and served with French fries.
Another local delicacy is Porto Tripe, a traditional tripe stew usually featuring veal tripe, white beans, smoked ham, pork sausage, carrots, onions, spices such as paprika and cumin, and various cuts of chicken and pork.
I also enjoyed a delicious Bacalhau (cod fish) plate with shrimp, potato and cream sauce; and Cozido À Portuguesa, a Portuguese boiled soup with different kinds of meats, sausages and vegetables, slow cooked until the flavor jumps out of the pot.
Other dishes to try include Petiscos, which are Portuguese "tapas." While in Porto, I had dozens of different Petiscos. They were all tasty and featured ingredients such as shrimp, ham, cheese, pork, sausage, and lots of canned fish such as sardines, mackerel, tuna and more.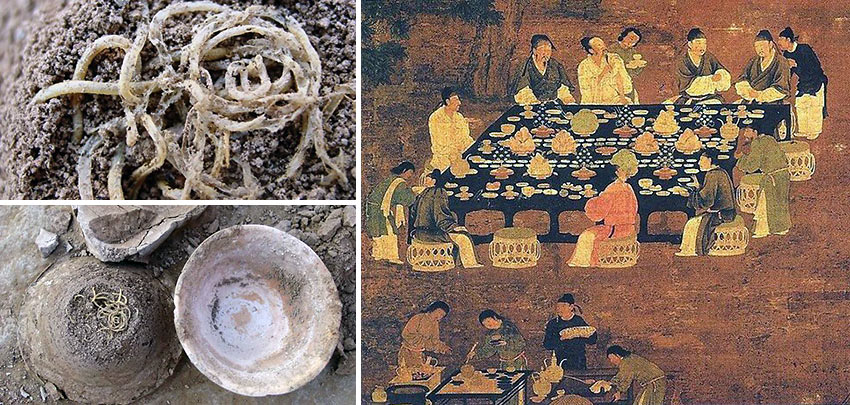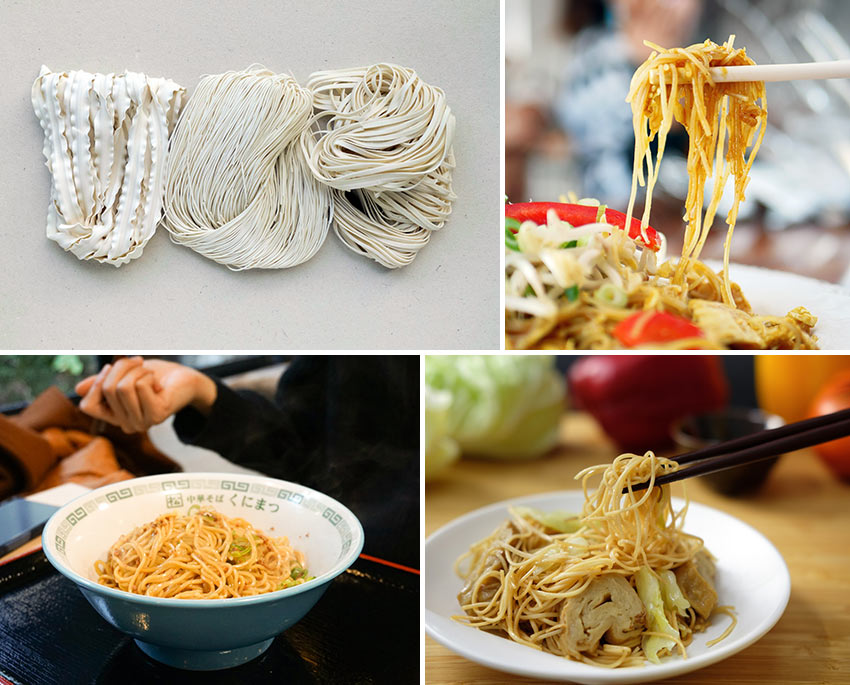 Fyllis Hockman — T-Boy writer:
China — Nope, for me, not a city — a country. In addition to just eating regularly while traveling around the country, we were lucky enough to experience a vast number of banquets, where massive amounts of food — all different — are served over hours on a table-size Lazy Susan — and God-forbid you should sip your beer a bit, it will be immediately filled to the brim — again and again…..
So yes, there were a number of foods I passed on such as worms, jellyfish and duck-foot webbing and I did put the fried bee I had picked up with my chopstick down fairly quickly. I just couldn't imagine eating something with which I had just made eye contact.
But after 36 Chinese meals over our 12 days traveling, I arrived home wanting more Chinese food. But definitely not American Chinese food — which bears no resemblance.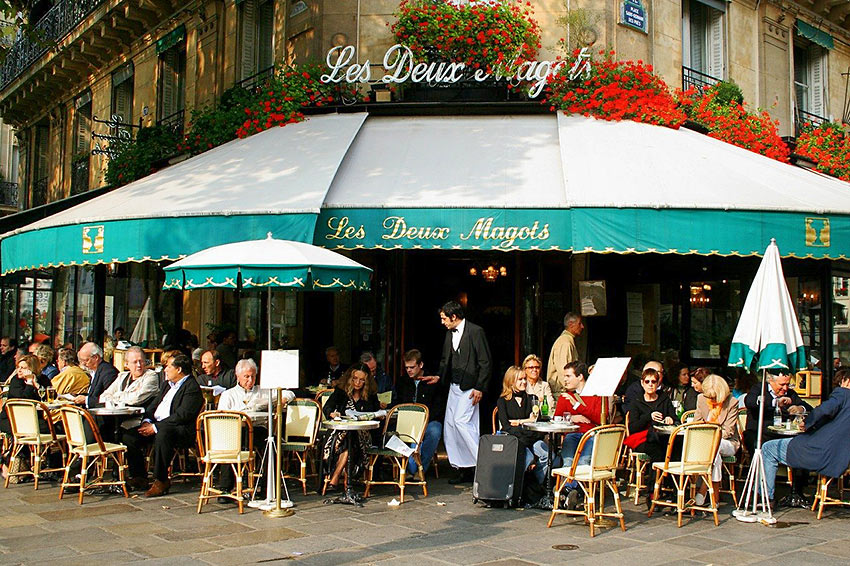 James Boitano — T-Boy writer:
Paris It's hard to find a bad meal anywhere you go, given the high culinary standards the French demand. And in the unlikely event you grow tired of French food, Paris boasts restaurants featuring nearly every cuisine in the world.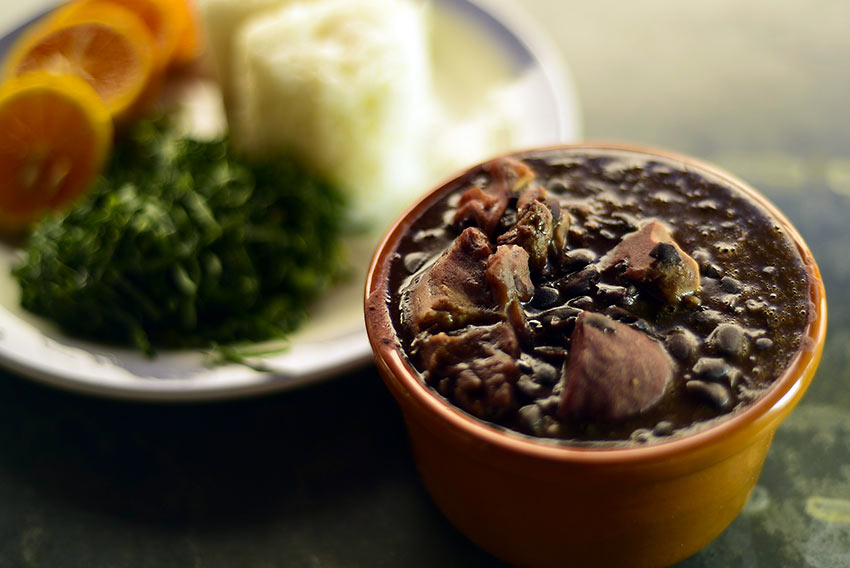 Chloe Erskine — Educator:
Santo Domingo, Dominican Republic — Had one of the best meals of my life there.
Ilhabela, Brazil — An archipelago and city situated in the Atlantic Ocean four miles off the coast of São Paulo state in Brazil. The feijoada completa to die for, but the folx I was with were mostly cooking. A friend's dad, who I stayed with, started Kinino Spice Company and he's brilliant in the kitchen.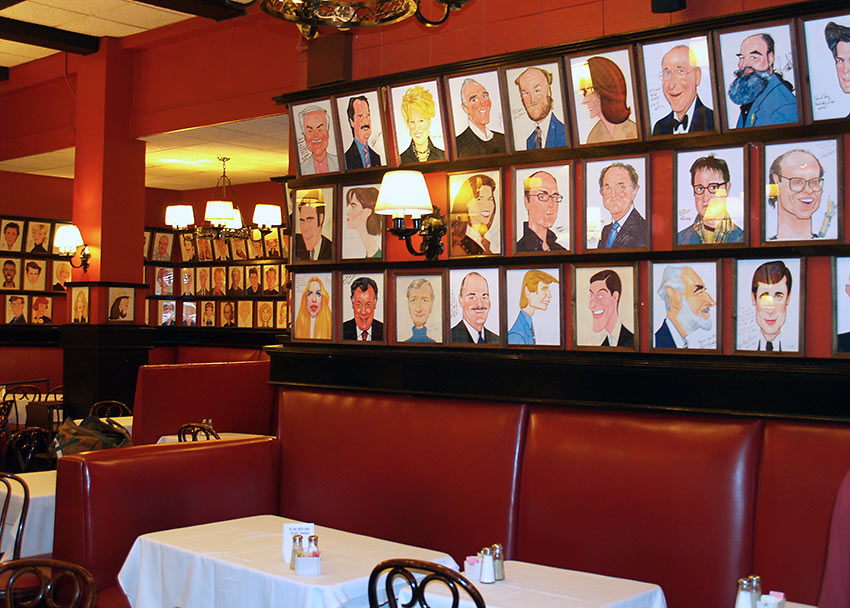 Brent Campbell — Musician and Composer:
As you can see by my list, I love red meat and classic steakhouses. In fact, I may be gone before you read this.
New York — Delmonico's, Sardis. Historic, Classic, old school.
Chicago — Gene & Georgetti, another classic, exceptional service.
Seattle — The Met, easily the best in Seattle.
Atlanta — Bones Restaurant
Portland — Ringside Steakhouse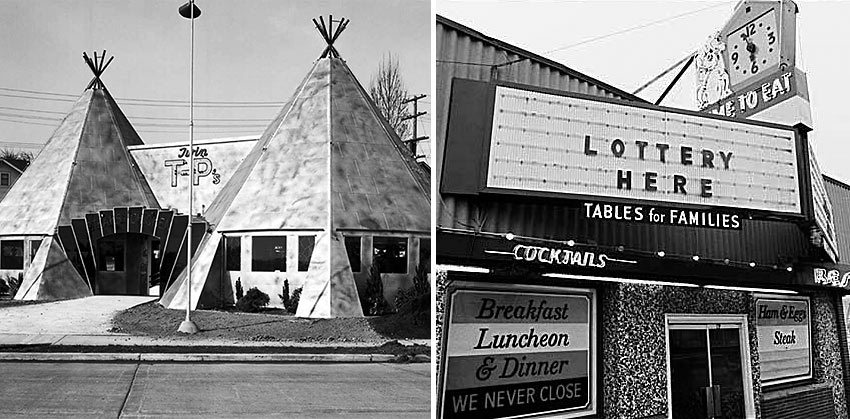 However, my list of European selections is limited. That's because whenever I have been either a vagabond hippie (wimpy, fish in newspaper, ham in a baguette, etc) or a dad with a hungry family in tow (local coupons or referrals, street food). Sadly, Mexico has usually been all inclusive. Nothing special there.
My real favorites have vanished in Seattle:
Twin Teepees
Clark's, Dublin House, Red Carpet, et al — Almost affordable luxury.
The original Black Angus on Elliott — A fine steak dinner with all the fixings for $3.49 before Stuart Anderson sold out.
Frederick and Nelson's lunch counter — Simply amazing!
The Dog House — Last of the smoke filled, after hours joint.
Blazes Broiler in Ballard — Eat a 64 oz steak and it's free.
Rossellini's 4/10 — Get lucky on prom night.
The Homestead — West Seattle, recently burned down. Seattle's best fried chicken.
Roses on Pacific Highway South — Western Washington's best fried chicken, also burned down – who gave matches to the chickens?
A Seattle neighborhood called Magnolia (where I grew up with the one and only Ed Boitano):
Gi Gi's — A slightly, very slightly, upscale village cafe. I would go there to splurge while on break from the local gas station.
Hickory Hut — A tiny cafe, but oh boy, Joe could flip a good burger.
Magnolia Bowl — I would save two weeks allowance for a side of their sublime fries.
I would be amiss to not mention Al's Burgers on QA Avenue. Al's tiny place (maybe where Betty's is now) had the best burger secret sauce ever. I can almost taste it now.
Readers' Poll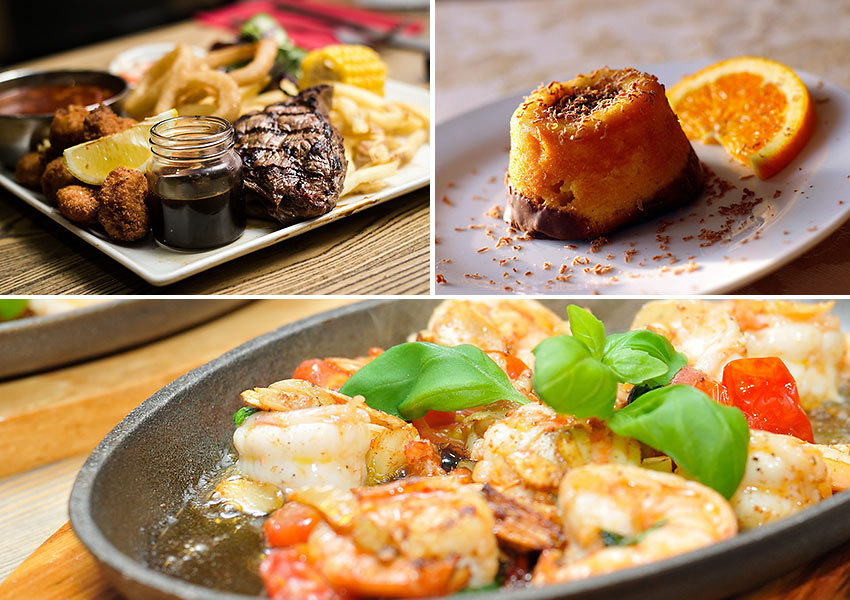 Charleston, South Carolina Charleston Culinary Tours offers the best of Charleston history, food, and drinks! — BB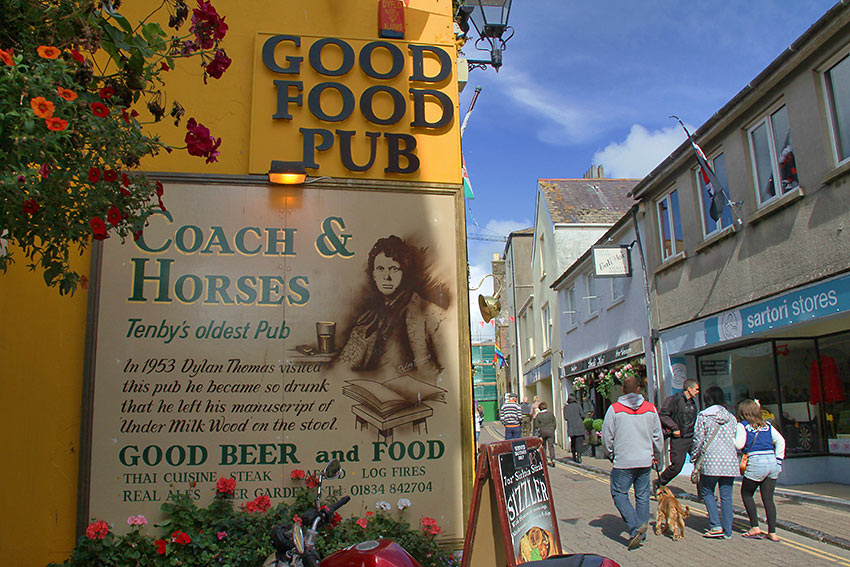 Tenby and Swansea, Southwest Coast of Wales Welsh Rarebit, served with back bacon or tomatoes; cockles & mussel; Bara Brith, speckled bread; and laverbread — made of seaweed, described by Richard Burton as "Welshman's caviar." Best to enjoy while listening to a recording of Dylan Thomas's poetry. — LF