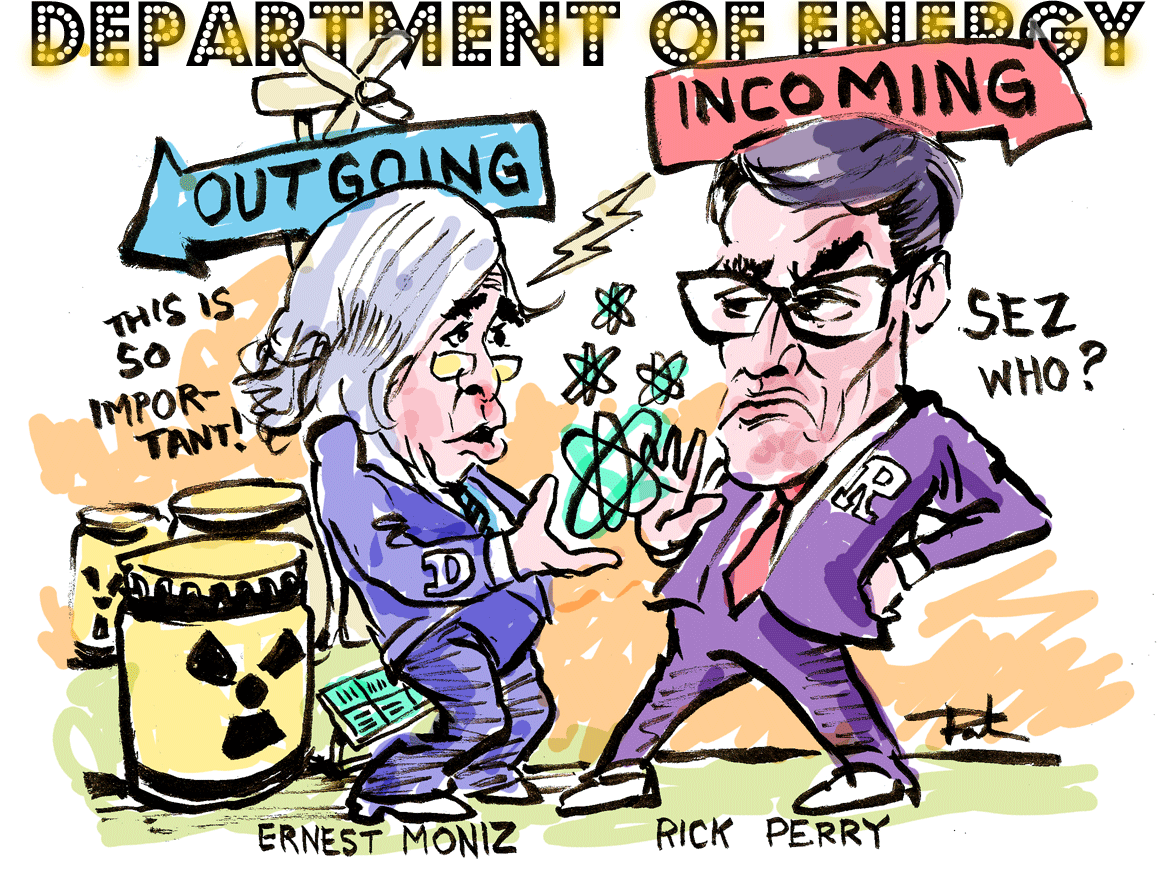 Vanity Fair has a thought provoking article about the Trump Administration's incoming staff of the Department of Energy. It's a long, but VERY important read:
Why The Scariest Nuclear Threat May Be Coming From The White House
Now for my commentary on that piece/issue:
This is one of the most important articles I have read in a long, long time.  It is a combo about the Department of Defense (what they do) and the ignorance of the Trump Admin (see Sec of Energy, the dumbo with the glasses, Rick Perry), and how they have no intent to fund it.  It is also very representative of how incompetent and uncaring Trump is about how much of our government's work is truly important, valuable and necessary (we all know about the State Department jobs that are unfilled).
Trump is a very dangerous egotist who must be stopped.  This is the Bob Mercer's plan to shrink the fed gov't to the size of a pin head (tRump's?).  The implications are vast.
The article is quite long but very well written, keeps you reading.  Wait until you get to the final segment, which I have had some knowledge of for years.  What a mess we created 75 years ago.
I have been thinking and wondering why a news network like MSNBC has not found just one of its show anchors to do an in-depth, ongoing expose on the real effects of tRump not staffing our federal gov't.  When you read this article I think you will agree that this nation needs to wake up as to how bad the Orange Ass is.  Do the members of Congress know what is in this article?
I have known about the plutonium plume in Hanford for many years now, have flown both north and west of the area, but not over it (Do I wanna glow?).
I learned about the New Mexico leak earlier this year by watching TV, one of my favorite quasi-beneficial past times.  I was walking to an SF Giants baseball game two months ago and had a ticket to sell.  Came upon a woman who was heading in the same direction.  I asked if she was going to the game, she said yes.  I sold her my adjacent ticket.  I asked if she was visiting and she also said yes, in San Francisco for a pro-nuclear convention, she being from NM.  I asked her if she knew about the leak, she said no.  So, what does that tell me (you)?  Either she lied or she knew far less about the underground storage facility in her own "backyard" than I, someone who is not attending pro-nuke conventions.  I surely wished that I got her contact info so I could enlighten her (or at least try).  That she responded how she did was both sad and scary.  I didn't go into the matter further with her as we arrived to the park.  Fake news, huh?
This is a very comprehensive follow-up article to the leak and subsequent cleanup:
https://www.forbes.com/sites/jamesconca/2017/01/10/wipp-nuclear-waste-repository-reopens-for-business/#1ba959ef2052
For any doubters, even Fox News wrote a short article on the leak (available via a browser search).
I have been opposed to nuclear energy since the 1970s (went to U of CO, Boulder, just up the road from Rocky Flats Nuclear Disaster Waste/Plutonium site).  My mother's second husband, Sherm, was a nuclear engineer, a career WWII Naval dude and colleague (then) of James Earl Carter (who I liked/still admire).  Sherm had a nuclear power plant consulting company.  In about 1981, I stated to Sherm that the future of nuclear energy in the US/world was not looking promising.  I suggested that he expand his firm's line of work, which he did into chemical plants.
Jimmy was right then about solar energy (and many other issues as well).  How close-minded so many were, encouraged by the petroleum complex.  And now we are late to our own future.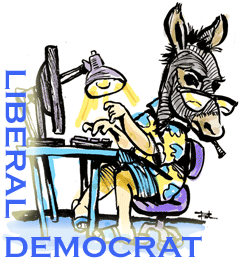 Tedward