Raoul's 2 Cents
The Two Boys
I've been thinking a lot about my grand kids lately. I have two boys who are a delight to watch. I still picture them chalk drawing in their patio and taking turns sweeping the food particles under the dining table. The older is more reserved, thoughtful and soft spoken, The younger is full of energy, excitable and full of wonderment. Despite the isolation due to the pandemic, they somehow are able to entertain themselves. And I have to hand it to my daughter and her husband who find ways (despite their extremely busy work) to carve time to bring them to basketball practice, Taekwondo and music lessons. So the boys are well rounded in sports, music and academics. The older helps the younger and the younger looks up to the older. Sure, they get into fights like all other kids but I can tell they really get along. They are the best of friends.
They are only separated by a year. Their Mom was still nursing the older when they announced that she was pregnant again. We were so concerned that it would be impossible to raise 2 babies at the same time — especially with both parents working full time. It was indeed difficult but God works in mysterious ways and they got through those years. I'd like to say that I played a big role in this but no. Even though I offered to help, the parents were determined to do it on their own. And so far they've succeeded. Dad set the boys with their own computer. And even when left alone, they know what to do for their online school. Last week, the younger was presented a student of the  week award while the older garnered the student of the month award.
I enjoy sharing meals with them because I get to listen to their innocent prayers. I know what they're concerned about and I know what they praise God for. Their faith is strong. And I couldn't ask for anything more. We aren't rich and we still have struggles but I see how God has blessed us.
In a world full of political and economic uncertainties I can find an oasis in their home (you who have kids and grand kids — I'm sure you can relate). I do not take their faith in Jesus for granted. Like a garden, one needs to "water the plants" everyday. That's why I pray for my family constantly. I also pray for you (my readers). I hope the jokes make you smile and I hope my sharing fills your heart.
Be safe, be healthy, and remember: Joy comes in many places; you can find it on top of a majestic mountain, among the dazzling coral reefs or in the living room watching Totoro with the grand kids for the first time. TGIF people!
Raoul
"O taste and see that the Lord is good; How blessed is the man who takes refuge in Him!"   — Psalm 34:8
Joke of the Week
Thanks to Peter Paul of South Pasadena, CA  for sharing this joke.


Video: Dog Apology
Thanks to Naomi of North Hollywood, CA
The cutest apology between siblings.
Video: The Practical Man
Thanks to Don of Kelowna, B.C.
 Follow the logic.
Don's Puns
Thanks to Don of Kelowna, B.C. who sent this pun.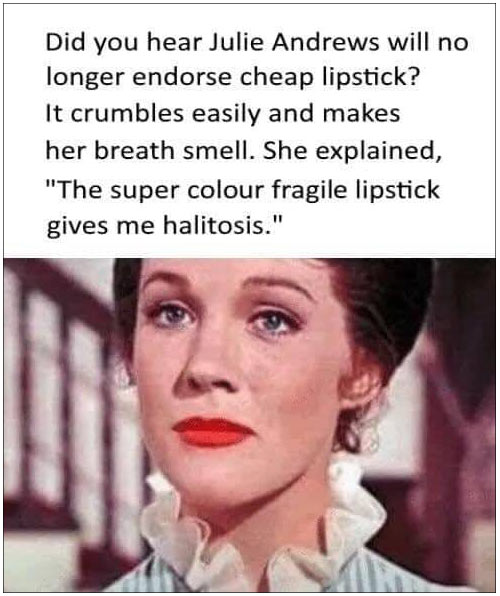 Parting Shots
Thanks to Mel of Washington D.C.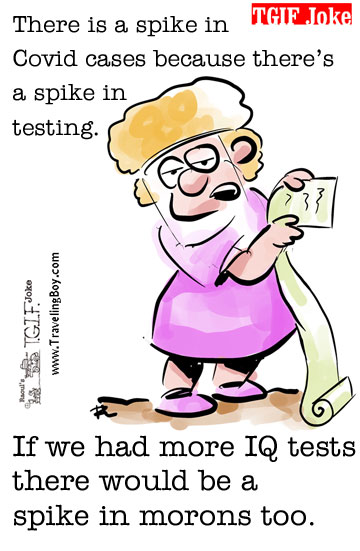 Thanks to Don of Kelowna, BC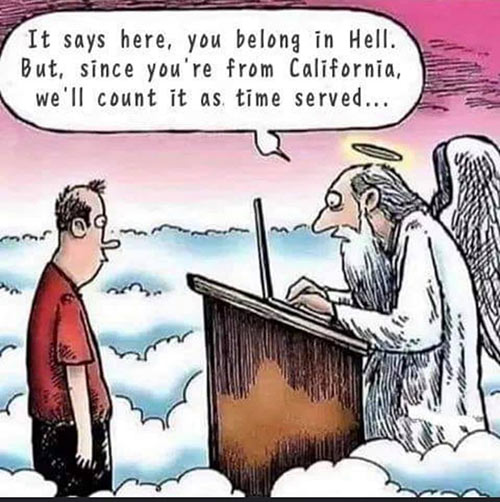 Thanks to Mel of Washington D.C.