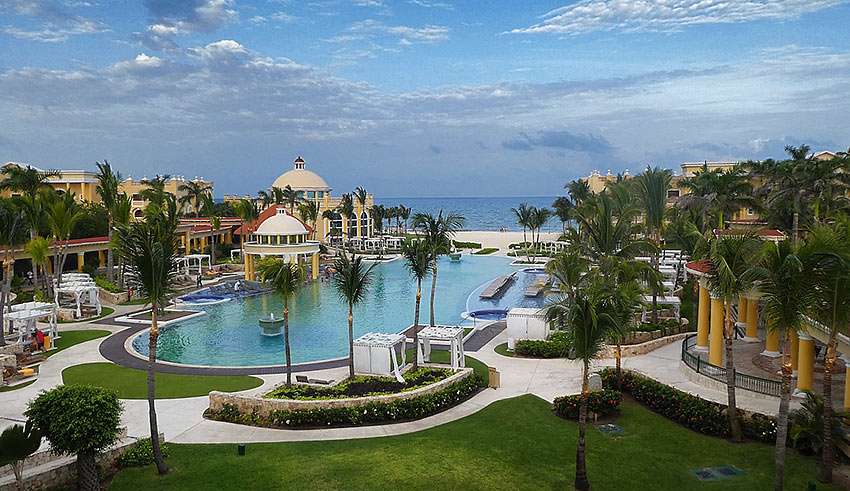 The Iberostar Grand Paraiso in Rivieria Maya, Mexico
During my recent stay at Iberostar Grand Paraiso in Riviera Maya, Mexico, I realized that I had the use of five resorts, and all their amenities, for the price of one. What an incredible bargain that turned out to be! The whole complex was like a village, with five "neighborhood" resorts clustered along the beach. Besides their own amenities, together they shared a shopping center featuring a huge spa, a 2-story professional gym building, 18 hole golf course, theater, convention center, tennis courts, and, most importantly, the economy of size.
Iberostar hotels called "Grand" are the brand's luxury category. Each of the three 5-star Iberostar Grand resorts in the Caribbean offer personalized butler service, all-suite accommodations, specialty restaurants, golf courses and world-class spas. Their rooms feature aromatherapy, a pillow menu and a re-stocked-daily minibar personalized to your tastes. In addition, each offers access to their neighboring Iberostar resorts. For instance, at the Iberostar Grand Bavaro, in Punta Cana, Dominican Republic, there are three neighboring Iberostar properties, and at the Iberostar Grand Rose Hall in Montego Bay, Jamaica, there are two.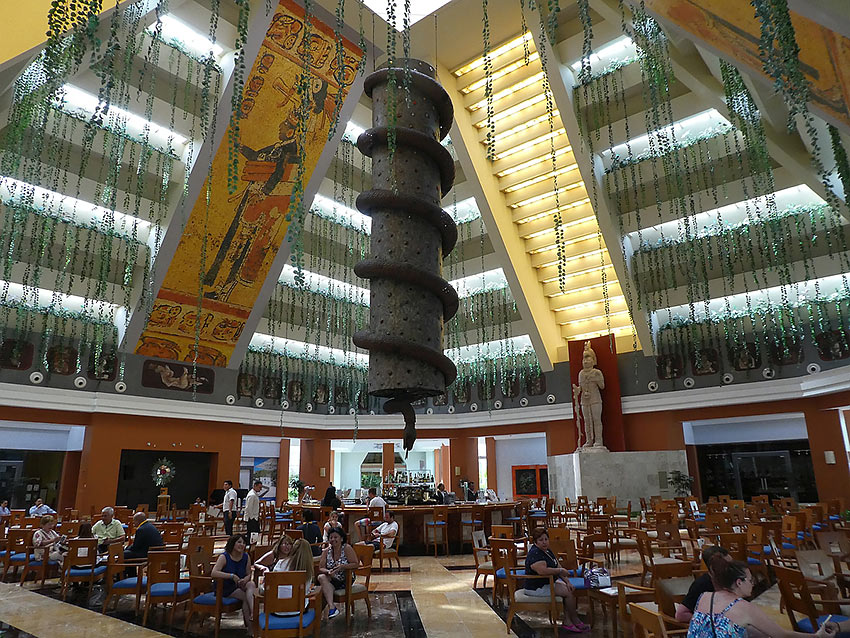 The adults-only 5-star Iberostar Grand Paraiso in Riviera Maya, Mexico, has a neighboring 5-star property, the Iberostar Paraiso Maya, whose principle difference is that it caters to families.  All the other neighboring properties in the three Grand complexes are 4-star properties. That means all budgets and sensibilities can be accommodated within each complex. And while all 12 resort hotels are all-inclusive, the levels of service available, the variety of venues and the size of the rooms vary by price.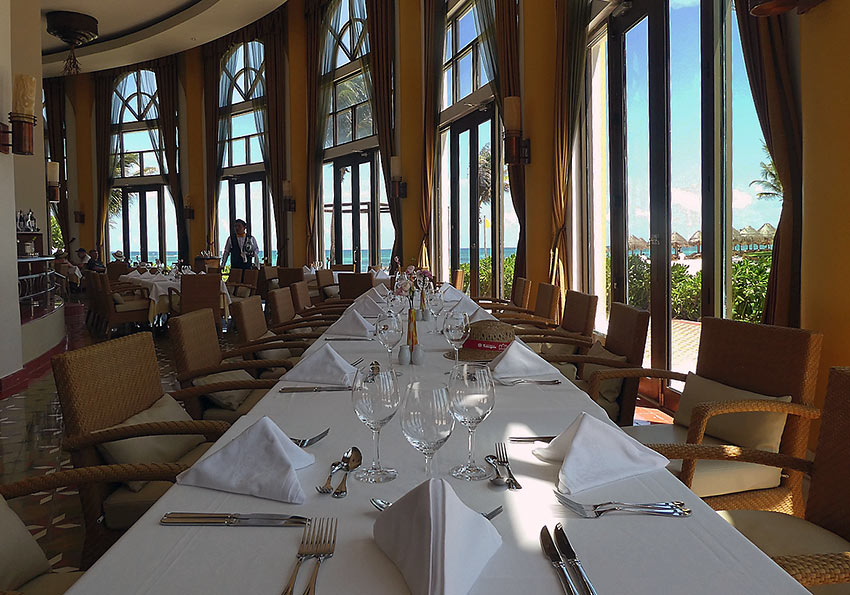 This way, a couple with two kids could look for more children's activities and maybe less gourmet dining, when pricing a stay. Alternately, a couple could put a high priority on private butler service and gourmet dining. Then, it is all just a matter of family priorities, especially when you are starting with the Iberostar guarantee of full satisfaction. You just mix and match your needs to find the perfect fit.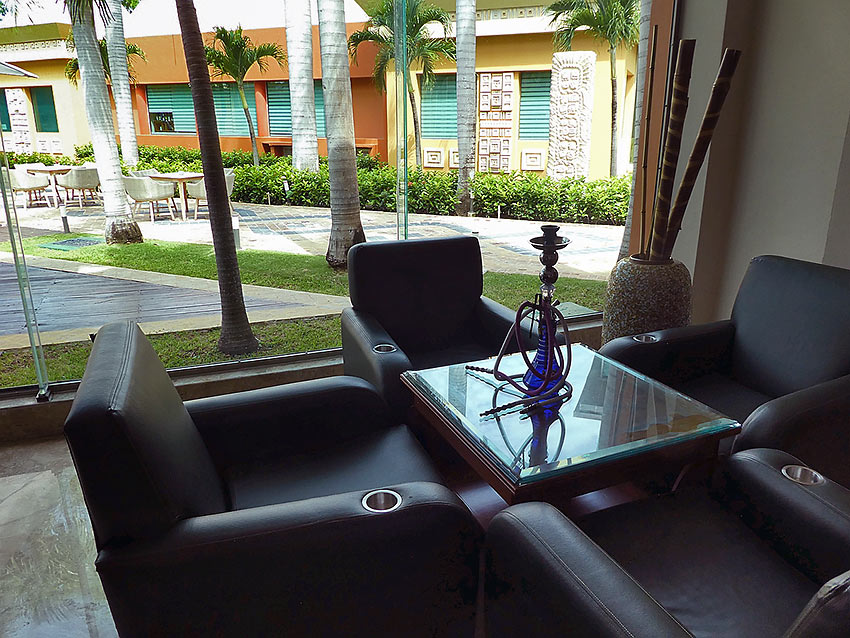 For me the perfect fit was the Iberostar Grand next to the Maya in Riviera Maya, Mexico. Both are 5-star, but in the Grand there was a sense of civility and decorum that helped me thoroughly enjoy my vacation. I also loved the personal butler service. I'm a capable, take-care-of-myself guy, but I can't tell you how many times my butler saved the day. With wifi and power questions he had the hotel's IT folks help me out many times, but once he just needed a rubber band to secure a loose battery – and he got one! That and the helpful advice, the ice, drinks, and snacks, all added up to a level of luxurious pampering that exceeded my expectations. It was simply comforting to know that someone was looking out for me.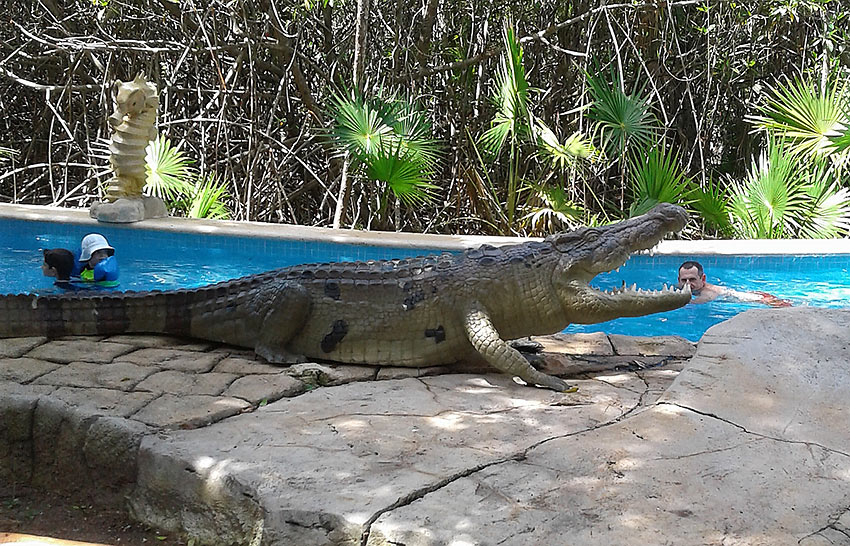 But I'm also a man who enjoys changing things up every once in a while. When the "sterility" of an orderly adults-only environment felt too hollow, I'd walk next door to the chaotic impulsivity of children happily playing in the wave pool or floating noisily around the meandering river pool to get my fill of their boundless exuberance. If there were a couple of barking dogs it would have felt like a family reunion!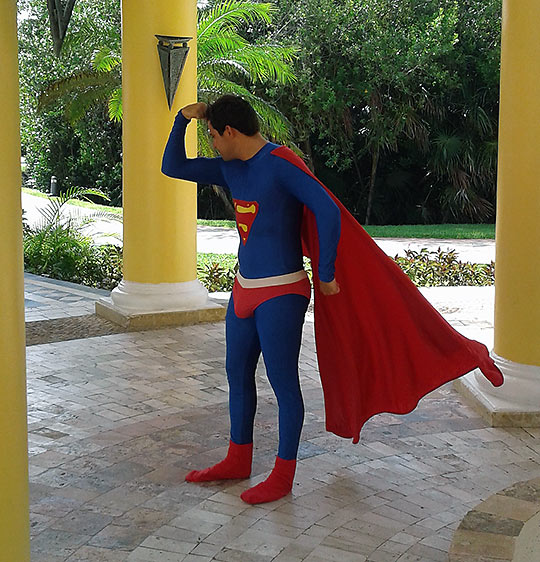 After a bit the "oppressively" vibrant family environment would chase me back to the tranquility of the Grand, and a cold drink by the small "quiet" pool. Iberostar Grand offers the best of both worlds.
Don't get me wrong, the Grand's "adults-only" big pool could get rambunctious, with raucous and noisy games planned for mid-afternoon. One day I looked up to see a handsome Superman struggling with his cape while waiting for his cue to start a water balloon fight with the guests. Batman appeared beside him and I joined them to help with Superman's wardrobe malfunction. The two of us got him properly costumed and ready for the contest. Then the super hero duo leapt onto a float in the pool and the antics began. I'm probably the only person you know who helped Superman get dressed for battle.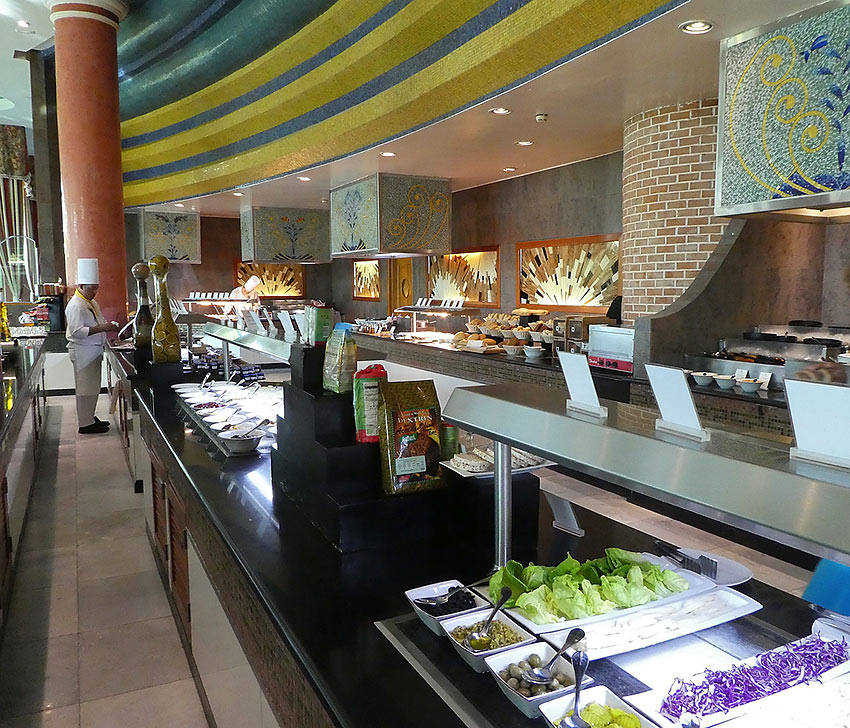 So, while a stay at the Iberostar Grand can be relaxing, it can also be fun. And, unless you are on some kind of weird water-only diet, you'll be glad for all the athletic activities available (volleyball, swimming, golfing, tennis, etc.) after enjoying the elaborate buffets and gourmet restaurants. You see, not only is Iberostar known for its high level of service, it sets industry standards for the culinary arts, and for the quality and variety of food it serves.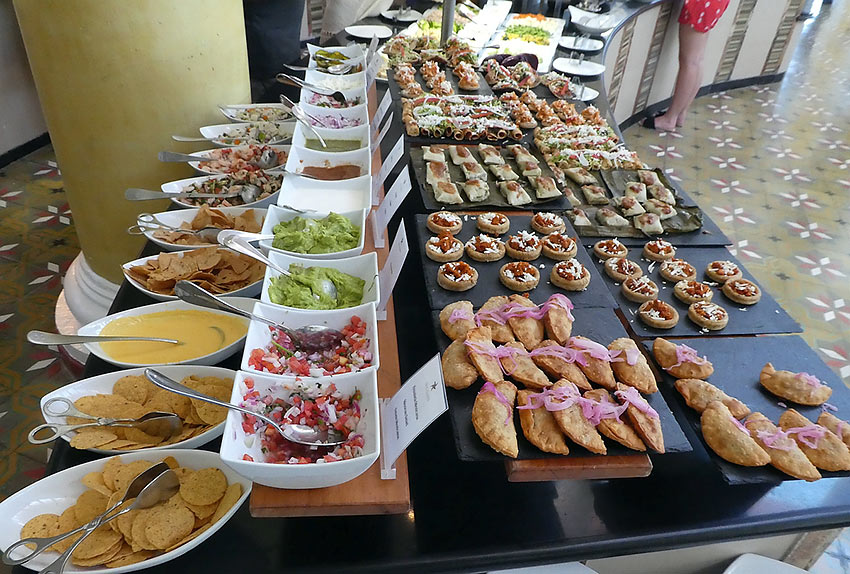 Now that you know that everything is in place for you to enjoy a wonderful vacation at your favorite Iberostar, which one will you choose?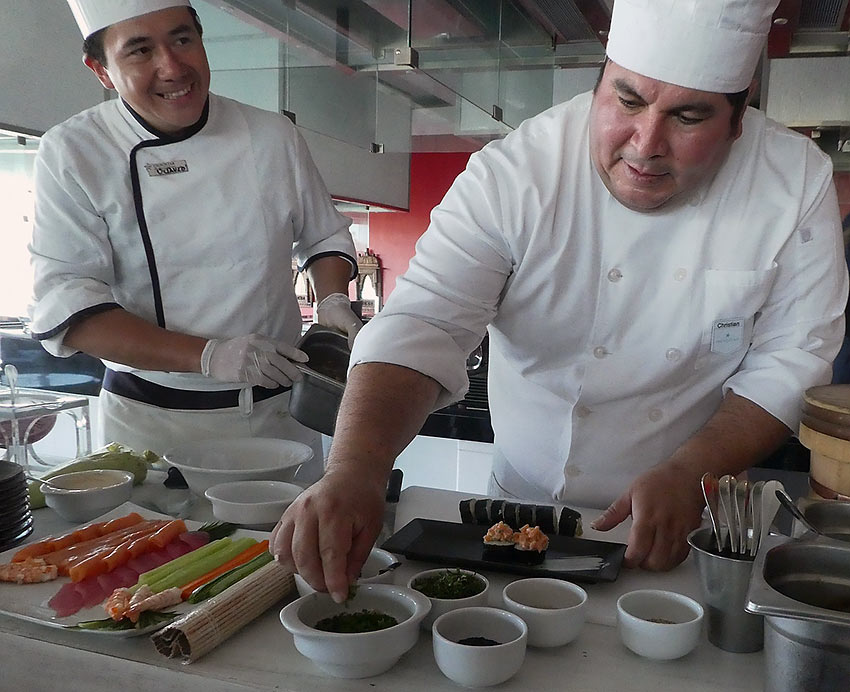 If gourmet dining is your priority, Chef on Tour events, where Michelin-starred chefs prepare special four- to six-course signature meals, will take place at Iberostar Grand Paraiso on August 25 and December 5. See other Iberostar Grand websites for other dates. (Additional charges apply)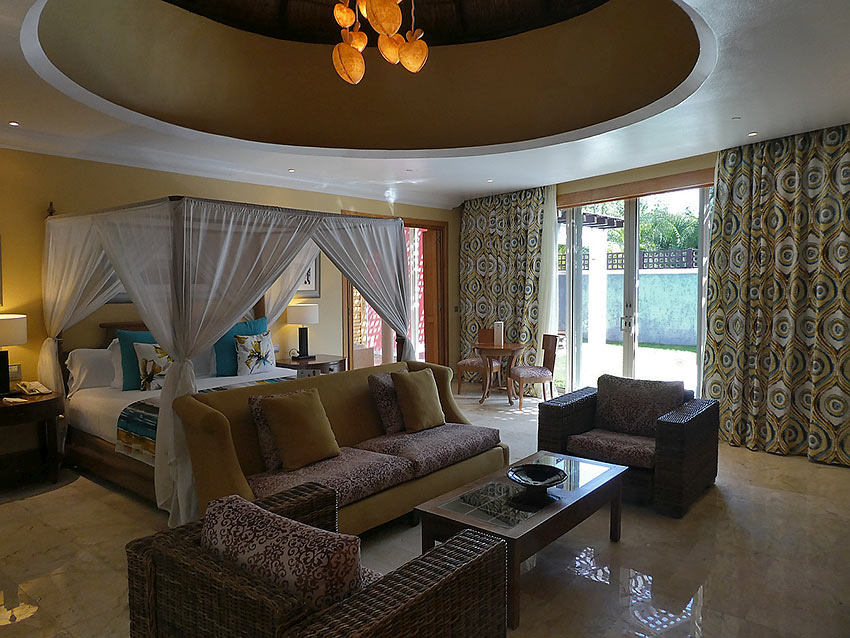 Iberostar Grand Paraiso off-season rates are $225 per person, in season $300 per person, per night. Complimentary golf is included. Resort Vacations To Go sometimes has exclusive offers for additional savings. In addition to seven classes of suites, the Iberostar Grand Paraiso has 10 totally private, luxurious villas, each with private pool, outdoor shower, and walled garden, for a very private vacation.