Raoul's 2 Cents
The Domino Effect
Over the weekend an old HS classmate called right out of the blue.  He lost his job (in retail) at the start of the lock down. He had not eaten for days and was embarrassed to call but he was desperate.  He has no family. No church. No real friends. We used to hang around a lot back in high school but those days are ancient history.  He used to be a prankster so I wondered if he was up to his old tricks. But knowing how difficult it must have been to even muster the courage to ask for help, convinced me this was no trick.
Someone very close to me was laid off on Monday. The company he worked for 12 years (doing business in Hollywood) was hard hit by the pandemic. He was shocked. How was he to feed his young family? The insurance benefits are gone too. He and his wife didn't want to show it but I knew they were in panic mode.
A long time business owner (in the car industry) who was planning to retire next year told me revenues have dropped more than 50%. He will have to let his employees go.  He's too old to start a new business.
With countless named brands and over 100,000 small businesses declaring bankruptcy because of the pandemic, the dominoes are toppling ever so close. It is inevitable that a domino will hit you. The reality really sinks in when it happens to someone close to you. When some desperate soul comes knocking at your door, how should you respond?
In the book of Genesis, God told Joseph there was going to be 7 years of plenty and then 7 years of famine. The first seven years, Joseph was a good steward and stored as much grain as he could. On the 8th year the famine came. Joseph had stored enough grain to feed the desperate people from all over. Countless people would have died if not for Joseph.
Are you a Joseph? Is God blessing you now so you can bless someone later?
Be safe, be healthy, and remember: it's easy to judge people until you find yourself knocking at their doors.  TGIF people!
Raoul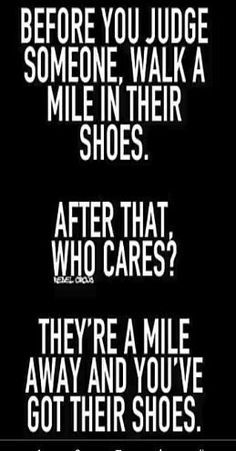 Joke of the Week
Thanks to Peter Paul of S. Pasadena, CA for sharing this joke.

Video: Dogs Make You Smile
Thanks to Mike of New York.
A montage of funny dog moments.

Video: Gandhi Does Yoga
Thanks to Art of Sierra Madre, CA
Video: You've Got a Friend in Me
Thanks to Vanessa of Hacienda Heights, CA.
Cute little girl and her papa.
Don's Puns
Thanks to Don of Kelowna, B.C. who sent this pun.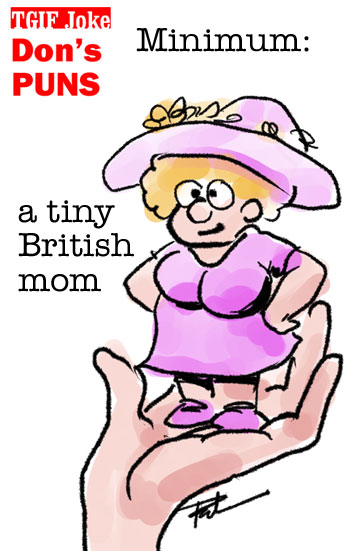 Parting Shots
Thanks to Peter Paul of South Pasadena, CA