The latest T-Boy Society of Film & Music poll is devoted to our members' favorite international destination. That is, the first international destination we'd visit when the roadways, skyways and waterways are deemed safe to travel. You'll find members' selections to be illuminating, telling us much about their own personal preferences.  – EB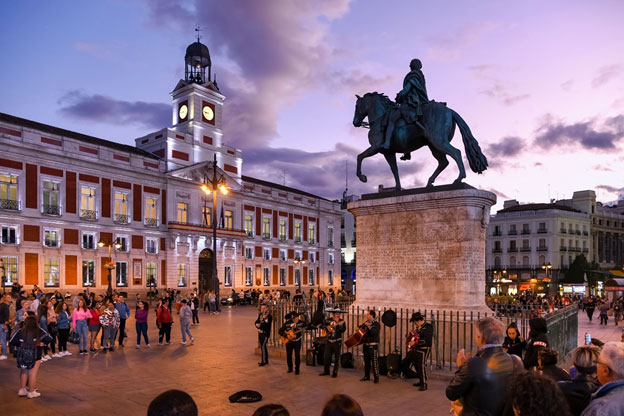 Susan Breslow – T-Boy Writer
Madrid, Spain – Despite the king and queen of Spain issuing an order in 1492 for all Jews to be expelled from the country, this Semitic jet-setter is determined to return. I first visited Madrid in 2019. A big fan of walkable cities, I made my way from bustling Gran Via to Puerta del Sol (the center of the country) and then into wide, airy Plaza Mayor. Entranced by the sights, the sounds (what was a mariachi band doing playing in Puerta del Sol?), and the shops, I ventured beyond. I visited the Prado Museum, slipped into Casa Alberto at la hora de vermut (1 pm, the vermouth hour) for a glass of the sweet fortified wine and Spanish olives, wandered the Literary Quarter, attended live flamenco performances at night. It was only a taste, which left me hungry for more of this city and country.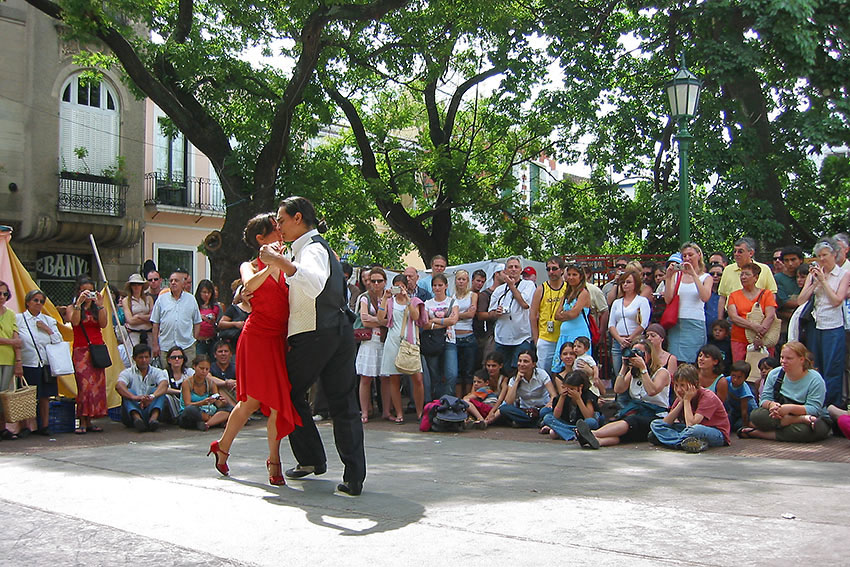 Richard Carroll – T-Boy Writer
The first international destination I will travel when it's deemed safe to visit is Buenos Aires. The sensuous flow of tango envelops Buenos Aires like a big hug from a long lost lover. Intricate and lush, the essence of exquisite grace, tango has long captured the heart and passion of this grand city. The Portenos are eager to explain that tango is their very own priceless art form based on tradition and cultural roots. The passion and fervor of life can be seen in the royalty of the dance, but not unlike a naughty and mischievous little child who slowly but indisputably develops into a captivating icon, and now is celebrated worldwide. Throughout Buenos Aires tango has always gracefully touched me with a joyous welcome. The tango neighborhoods of La Boca or San Telmo is where the captivating rhythms of tango rule, and where the music and dance unifies the city in an artistic way that no other destination on the planet can match. I found that not all Portenos in Buenos Aires can tango; it often depends whether their mother or father taught them, but with a few lessons tango is captivating.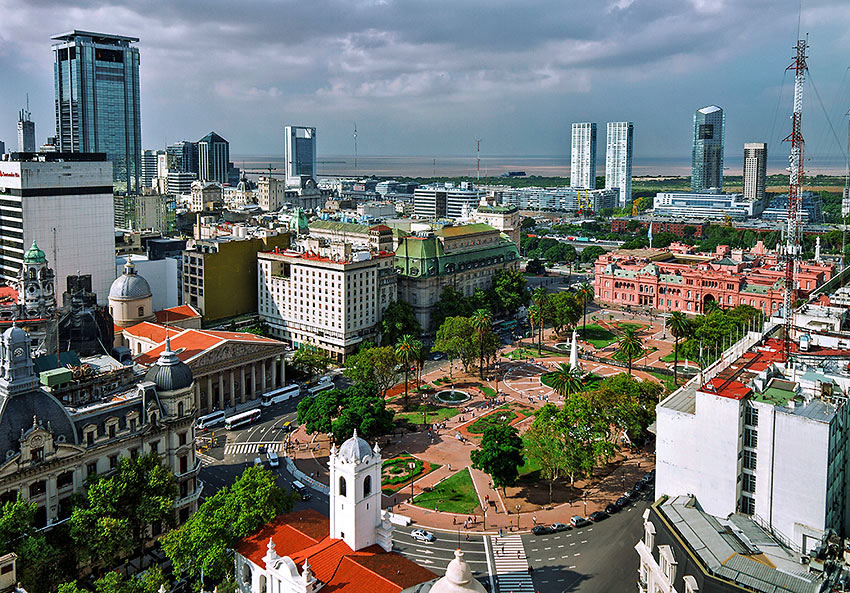 Writers have tabbed Buenos Aires, The Paris of South America, maybe not, but the large boulevards, historic architecture, fine dining, and a collection of distinctive neighborhoods, captured my travel soul. Browsing through the city with drifting riffs of guitar music touching my heart is a splendid way to cover a destination. The museum-like Cafe Tortoni on Avenida de Mayo dating to 1858, the oldest in the country, hosting everyone from Hilary and the King of Spain, to the late great Spanish poet, Federico Garcia Lorca, offers a top-rated tango show that has been enjoyed by thousands of visitors and Portenos alike. It was easy to see that Tango aficionados are never at a loss for a dance or live tango music, realizing that tango was recognized by UNESCO as an Intangible Cultural Heritage of Humanity. The cultural heritage easily spread throughout the region. From the shores of Buenos Aires across the broad Rio de la Plata, the world's widest river, is Uruguay with long-lasting tango roots in Montevideo with countless Tangueros or tango dancers, and a thriving tango culture.
Sitting in the crowded Bar Sur club in San Telmo, an earthy, popular, neighborhood in the heart of Buenos Aires, I was tucked around one of nine tables, where it feels as if you are smack dab in the midst of an old black and white foreign movie, and Bogart is going to wander in with a tango dancer draped on his arm, cigarette dangling. The intimate tango room with its classic black and white tile floor, twirling ceiling fans, and gorgeous servers, filling a space the size of a few postage stamps, continues non-stop. The dazzling female Tangueros have certainly left a trail of broken hearts behind them, and with a style and grace close to ballet, they are mesmerizing. I'm counting the days when I can again revisit Buenos Aires. A tango lyric is engraved in my thoughts, "Please take a slender slice of time and set it aside and listen to my fascinating music of life, passion, and lost love."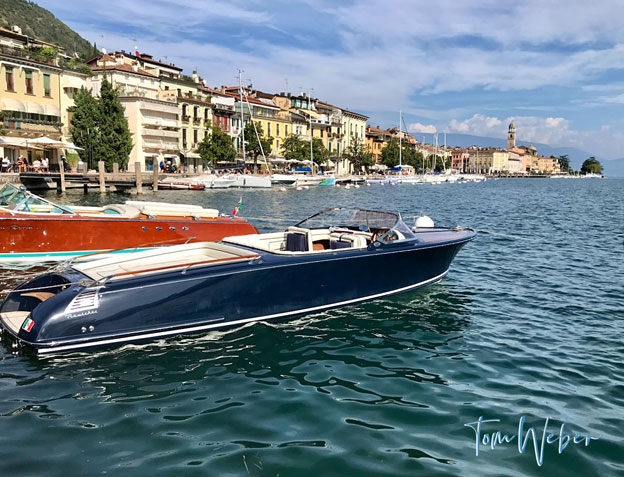 Tom Weber – T-Boy Writer
Salò: Lake Garda's elegant and historic town – Situated on the southwestern corner of Lake Garda, Italy's largest lake, Salò is the most elegant town of all the lake's locales. Sadly, during World War II, this gem on the lake also served as the capital of Mussolini's failed attempt to relaunch fascism as the Republic of Salò.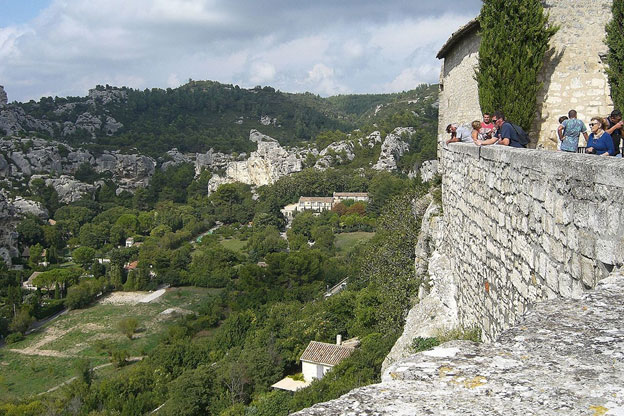 Fyllis Hockman – T-Boy Writer
Provence, France – Only because we're scheduled to leave November 21st, after having been cancelled twice before. So unless France closes down between now and then, we're there!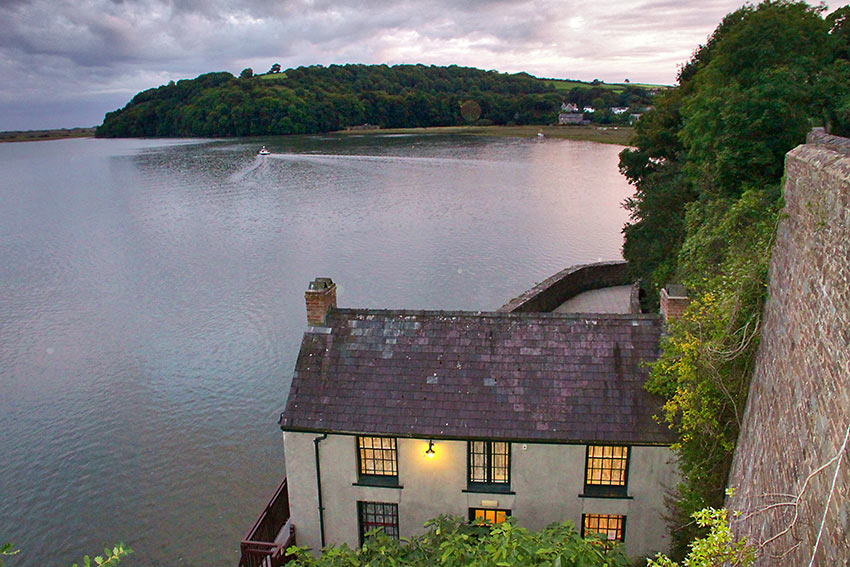 James Boitano – T-Boy Writer
United Kingdom: Manchester and Wales – I have some longtime friends who live in Manchester. I visited them regularly every 5 years: in 2010 and again in 2015. I had planned to visit them in 2020 and even had my flight ticket to Manchester. We planned a fun trip to explore Wales and the Channel Islands. Of course, Covid got in the way for the past two years. So, the United Kingdom will be my next international destination.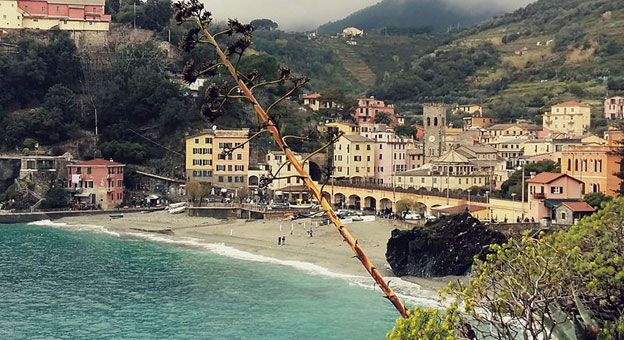 Ringo Boitano – T-Boy Writer
Monterosso, Cinque Terre, Cinque Terre, Italy – The Conque Terre is a string of steep, hillside towns on the rugged Italian Riviera coastline, each with its own majestic setting of colorful houses and vineyards clinging to the terraces. The Sentiero Azzurro cliffside hiking trail links the five towns and offers sweeping, almost unimaginable vistas of the sea – and you must try to experience each of the towns! Monterosso, the first and largest of the five towns, is the only one with an expansive sandy beach, and is the best place to choose as your home base, with a recommended stay of a minimum of five days. After a day's hike a refreshing swim is in order, followed by a Sciacchetrà, a liquored white wine from the vineyards' slopes, a plate of fried anchovies (acciuga) caught that very day, and a bowl of Pesto alla Genovese at one of the many trattorias on Monterosso's pulsating promenade.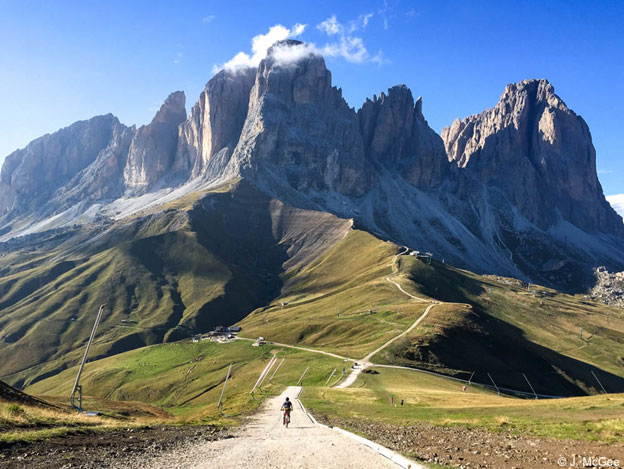 Jim Gordon – T-Boy Writer
For me, it would be Italy, Italy, Italy! 2nd choice: England!
Weave Cleveland – T-Boy Writer
Lake Como in Northern Italy – It's an early summer daydream where (my perception of) a beautiful mature lady drives me all around the region for at least 10 days, being my guide and chaperone. It also looks like I would surely agree to share the driving. Last week I watched the film The Burnt Orange Heresy and just knew that was it. I had never given it thought before but the region in Lombardy, Italy seemed like a special slice of Heaven, and the first place I would like to go is to Lake Como.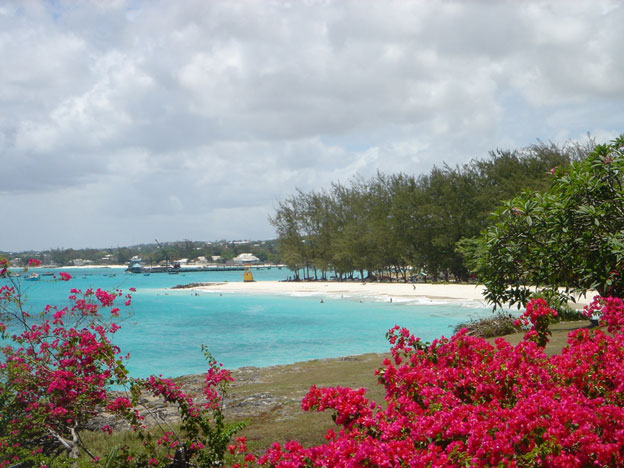 Roy Endersby – Philosopher
Brownes Beach, Barbados – The coast of the island nation of Barbados ranges from beaches with powdery sand and protected Caribbean waters to the powerful swells on the eastern Atlantic coast, good for surfing, but dangerous for swimming. Brownes Beach is conveniently set near the capitol city of Bridgetown, and serves as the perfect venue for a serious dose of Bajan flavor with nearby tropical bars and grills, local music and dancing, crowds of people swimming and snorkeling; and yet you can still find your own place in the sun. And all this from a former English colony; today a fascinating cultural fusion of the descendants of plantation owners and slaves, who serve elegant high tea and play cricket.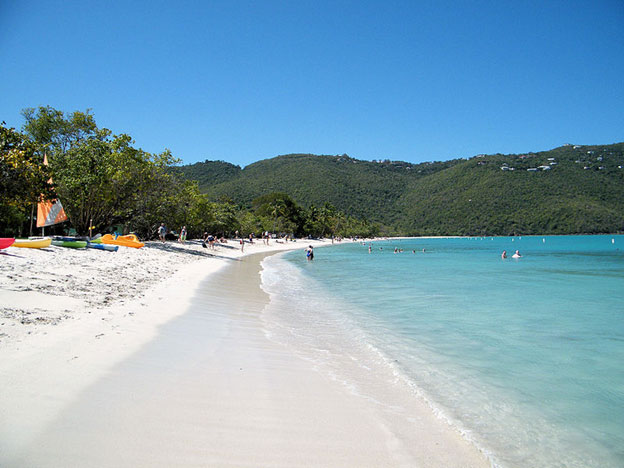 Phil Marley – Poet
Magens Bay, St. Thomas, US Virgin Islands – Perhaps because it was my first tropical beach or maybe it was due to its heart shape, turquoise waters and one-mile stretch of white soft sand, I was a goner the second I saw Magens Bay. Located on the Atlantic side of St. Thomas – one of the three US Virgin Islands of the Caribbean – Magens Bay is a short, picturesque drive from the port town of Charlotte Amelia. There are no waves and currents, and there is a good mix of sun and shade under the palm trees. On the ends of the beach are rock formations that provide good snorkeling. Despite its distinction of being called one of the ten most beautiful beaches in the world by National Geographic Magazine, there are also very few people. Now that I think of it, it is for these very reasons that Magens Bay is my favorite beach in the world.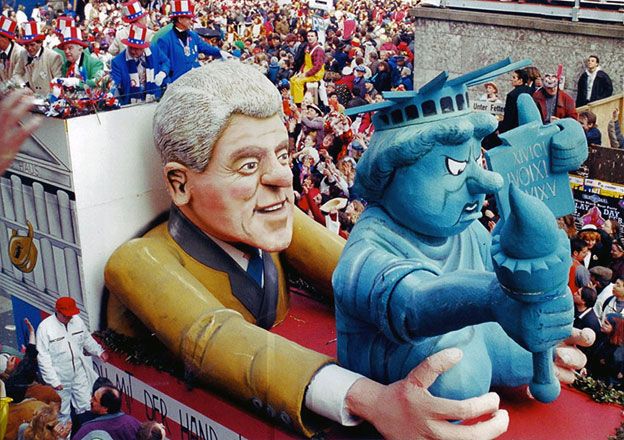 Skip Kaltenheuser – T-Boy Writer
Carnival Anywhere – Right now, any change of scene looks good. But if and when festivals crank up again without becoming super-spreader events, my primary addiction has always been Carnival across different cultures. But alternatively, solitude also attracts, such as returning to museums in Berlin or pursuits of wildlife in Africa or elsewhere. Of course, there's also abundant solitude wandering amid crowds in foreign countries, whatever they're up to. Intergenerational travel, sharing perspectives and sights with younger eyes, is always an informative pleasure I seek.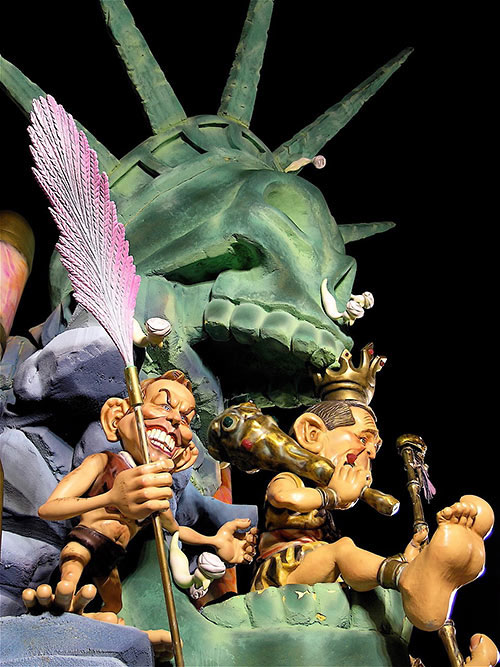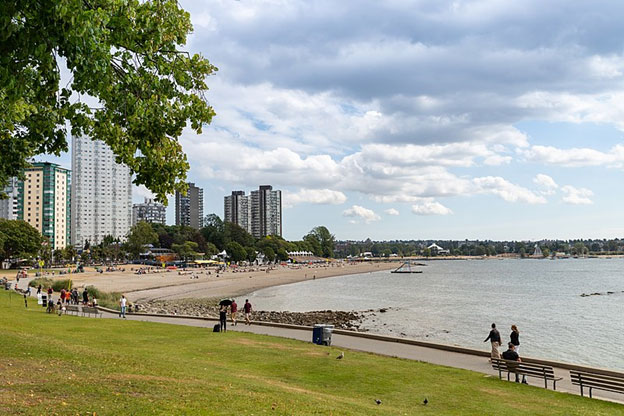 Ed Boitano – T-Boy Editor
English Bay, Stanley Park, Vancouver, BC – A mandatory pilgrimage for me is to stroll down Robson Street in downtown Vancouver to Stanley Park, my favorite urban park in the world. In the days of my honeymoon, we knew it as Robsonstrasse, due to the number of its German and European delis and bakeries. Today, I would continue further west towards the bay, and soon I am at Stanley Park's English Bay. With the exception of a kayak trek, I've never once set foot into its waters; for the cool of the evening is my desired time to visit. Locals after work congregate on the beach or at nearby bars and grilles. Hikers and bicyclists traverse the lanes along the shore, and I simply take a place on a piece of driftwood and bask in the beauty of what is Vancouver today.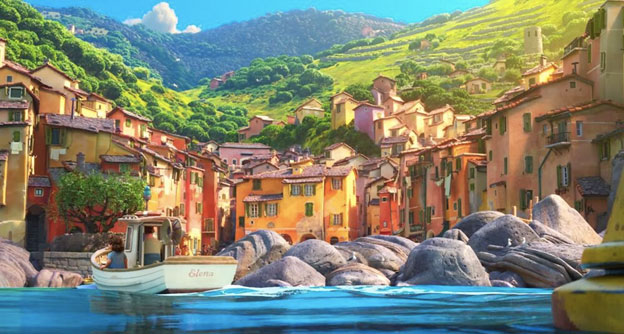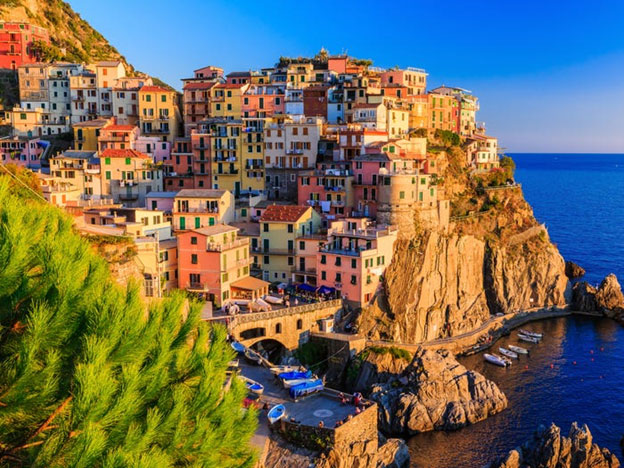 Annie Brouwer – T-Boy Writer
Hello…Italy. We just watched "Luca" the Pixar/Disney film, but I think that town isn't real (Potorroso). I'd want to go there though.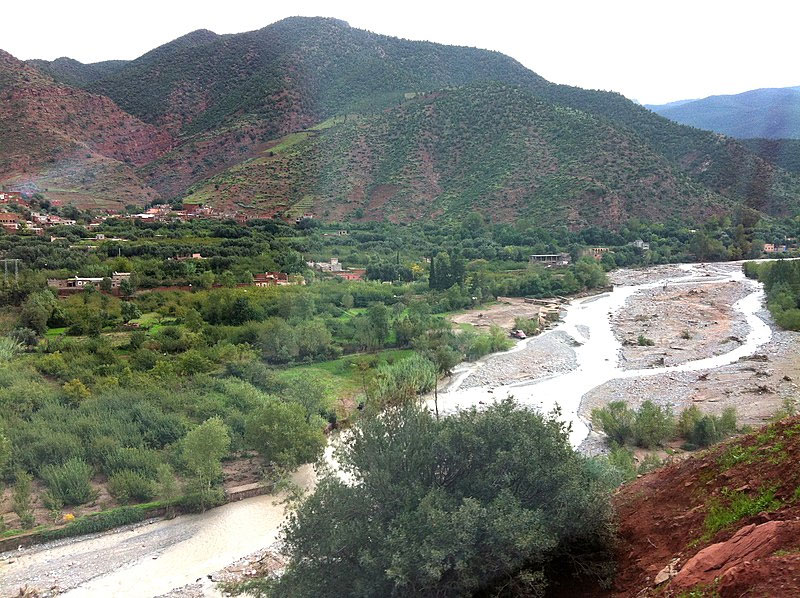 Roger Fallihee – T-Boy Writer
I would love to visit Morocco. I've read that a large part of country is mountainous, which includes the Atlas and Rif Mountains. Apparently both ranges are mainly inhabited by the Berbers. I need to have a better understanding of these fascinating people. I mean, who the heck are they?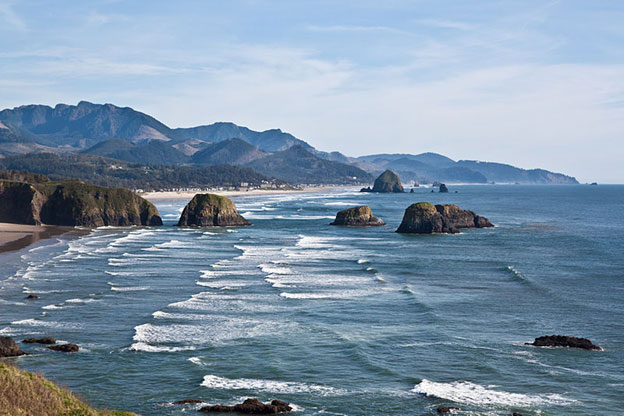 Tony Chisholm: T-Boy Writer
The Oregon Coast – I'd love to repeat a trip I enjoyed a few years ago in June, when I joined a contingent of hardy (we thought) cyclists from Toronto. We flew into Vancouver with our bikes for a 10 day cycling trip down the coast of Oregon. Our group included 2 guides and we'd be camping out for this spectacular 400 mile scenic adventure. From Vancouver we drove through Washington State to the Oregon border in our mini-bus picking up the rest of the cyclists along the way.
Finally on our bikes, we head out of the town of Astoria with "the wind on our backs" as promised. We were filled with the confidence that only ignorance can produce. We rode 44 miles the first day and then camped out that night on a beautiful beach that looked to be 10 miles long and very secluded. We found out why it was so secluded. When we went into the water which at 50 degrees was totally leg numbing.
The next day we ride 60 miles. The weather is cool and my friend Chris bonks (an athlete's expression for running out of fuel). We started a "Yellow Jersey" contest for all the cyclists. Chris wins it for showing grace during a severe bonk and in desperate need of food. In fact, that day when we finally stopped for lunch Chris just kept ordering food until something arrived on the table. It ended up being literally half the menu!
Then comes the trial.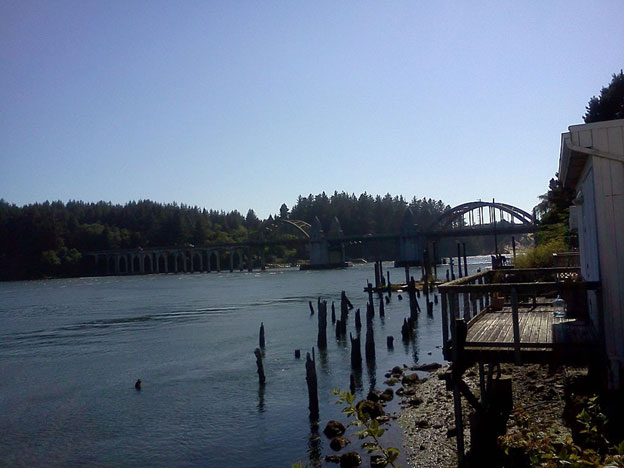 Monday dawns with lots of rain, rain and more rain! It poured all night. Everything we owned seemed wet. So we had the lovely task of dressing in wet, cold clothes to head out on our 65 mile ride. What an experience. This was our trial by rain. As we headed out, the rain intensified. The cold water poured out of our jackets down our legs and into our shoes. It was so cold that on the downhills with the wind and the wet my hands started cramping on the brake hoods.
Finally when it seemed almost intolerable we stumbled across "Cinnamon Town" a restaurant in a tiny town that served huge, unbelievable cinnamon buns – an Oregon diet staple. There we sat, miserable in our wet cycling shorts, dripping all over the table. We tried to stay warm by soaking our feet in warm water in the sink in the men's room. That's how desperate we were. Then as if in a dream, the guides showed up with dry clothes. "Thank you."
Warmer, those of us that went on, faced the rain again to start a 3 mile climb fueled by "cinnamon power".
Oregon is well set up for cyclists. There is a bike lane all along route 101 that follows the sea. They offer excellent state campgrounds every few miles with special areas for hiker/bikers. Even at the tunnels they have special traffic signals the rider turns on before entering to warn drivers of a cyclist up ahead. The beautiful coast was broken up with side trips to lighthouses and amazing vistas on cliffs above the sea and over long unbroken beaches. I became known as "Mister Vista" when I'd continually complain that we weren't stopping enough to enjoy the views.
By the 5th day we had a full day off riding in the old restored town of Florence to dry clothes and lick our tired muscles. The sun came out and our trial by rain was over.
As the rest of the week went on the sun got stronger and so did my legs. Must have been true for everyone because our speeds seemed to increase. We did notice a strange phenomenon. After stopping for lunch it seemed we always started out with a big hill. On those occasions it was all we could do to hold our food down. Salt water taffy was a local delicacy that we ate in vast quantities. It seemed our food consumption went way up as our bodies demanded more and more calories.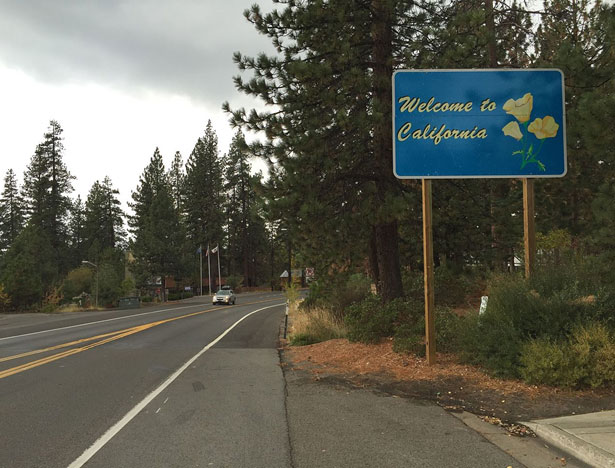 The last two days were among the nicest but also the longest thanks to a string of flats caused by the sharp gravel along the edge of the road. One day, 3 of us got 5 flats and I ended up walking most of the way back to camp having run out of tire tubes. We took all of this in our stride and everyone seemed to have a positive attitude that really helped make the trip so much fun. Besides, the rain was over and the sun just made these last beautiful days more precious.
On the last Saturday we proudly had our photos taken under the "Welcome to California" border sign. What a wonderful experience. Over 400 miles of riding past some of North America's most spectacular country.
READERS, feel free to offer your won selections of the first international destination you'd visit in the post pandemic world. Please send to Ed@TravelingBoy.com, and we will post in our Readers' poll.
READERS POLL (as of today):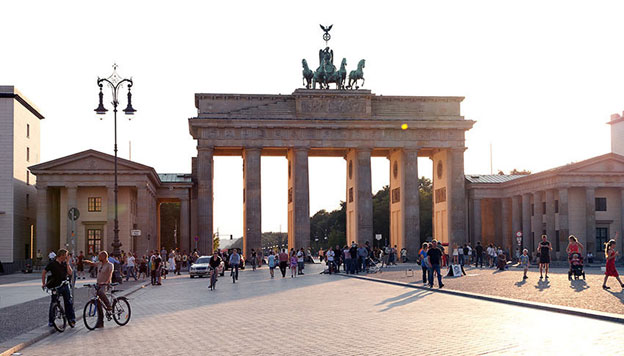 As a lover of 20th century history, it must be Berlin, Germany. — Kyle – Seattle, WA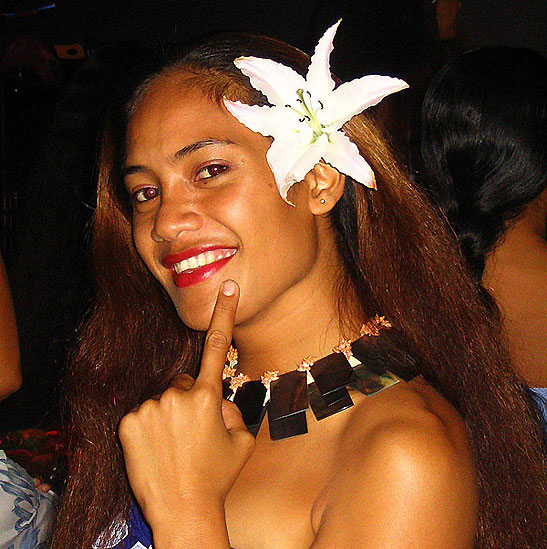 Though I've never been, island hopping in Tahiti should be the thing which I'd love to do. — Terry – Portland, OR