Are you still looking for that unique, even offbeat present? What about a book? Aaaah, but not just any book, the travel related books featured here are ones you'll wish you'd known about before you read this article. In all my travels and in what I read, I always seek out the truly distinctive and out of the ordinary, and the following 4 books are in that category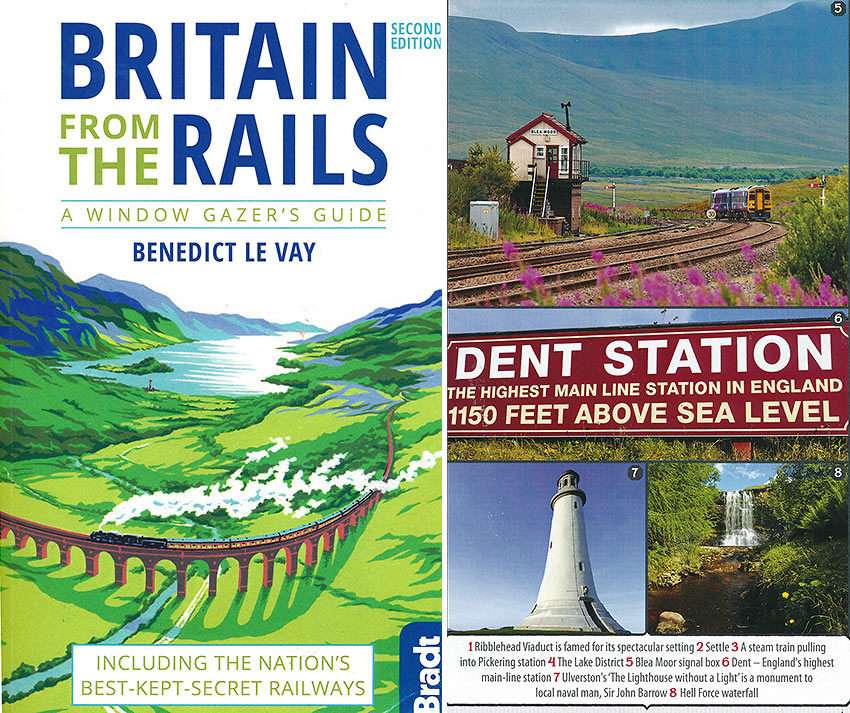 If you're a train aficionado and Great Britain is in your travel plans, the 320 page "Britain from the Rails" by Benedict Le Vay needs to be in your possession. Not only does it give you a "from your seat" description of some of the most remarkable rail trips in the UK, but it also provides unusual anecdotes and diverse facts, news and information about the history of British railways, such as: The extraordinary saga of the Flying Scotsman & The Flying Scotsman; Hell & Horror in the High Hills; The Highland Main line – a Summit Special in Railway Building; The Barry Scrapyard (where most of England's steam engines ended up to "rust away," but were saved by devoted preservationists) and an intriguing section on "Britain's Best Kept Secret Railways."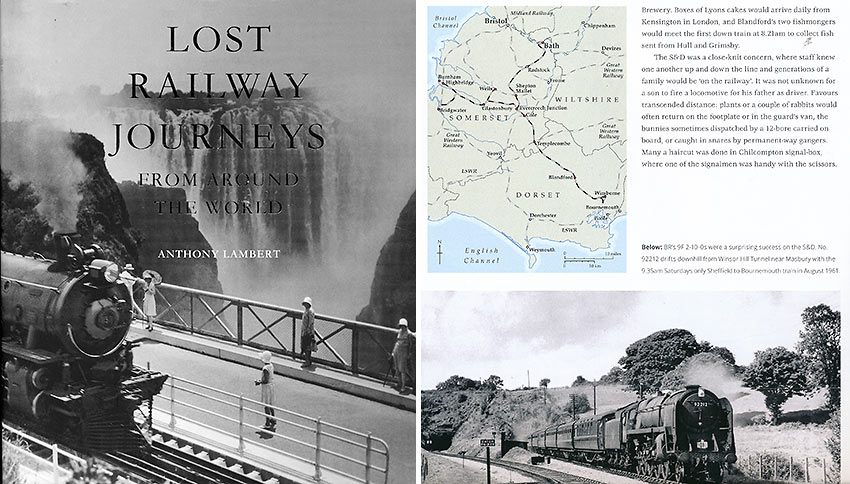 I loved the Train Trivia section and the pages devoted to such topics as Speed Limits, Clocks, Whistle Boards, and Patterns Repeating Canals and Roads. The British call them "Points" and in the good old USA they're known as "Switches," and you'll find other British and American railroad terminology explained in these pages, some of which may surprise you. Here's a riveting railway book you should gift someone with, plus buying it for yourself.
The 210 page "Lost Railway Journeys from around the world" by Anthony Lambert is a captivating book about fabulous gone forever railways in Europe, Asia, Australasia, The Americas and Africa. When you see how spectacular some of these railroads were, it makes you want to cry and ask WHY did "Officialdom" put an "Out-of-Business" mark on all of them? As an ex-Brit I was mesmerized by the story about the British "Somerset & Dorset Railway" that shut down in 1966. Because of its stunningly scenic route, photographers flocked to the line not only to capture on film some of England's finest countryside, but also to have photos of the line's classically magnificent steam engines.
Like so many of the unforgettable routes and locomotives lovingly described in this book, many tracks on which they traveled and mesmerized thousands, are now nothing more than bicycle routes or hiking trails. Railroad buffs will love – as I did – the many stunning photos, several in color, of those one-of-a-kind steam engines from around the world.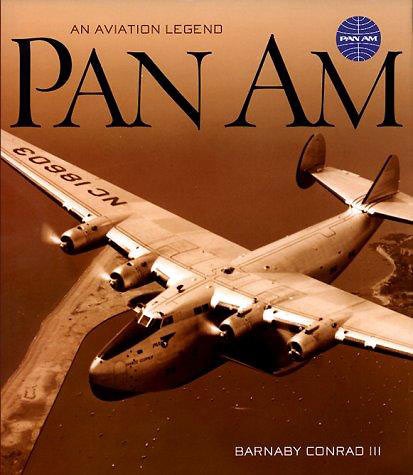 As a kid growing up in London, America was personified for me by, among other things, the blue and white colors of the US airline Pan American. Every time in the 1940s when I saw one of their propeller driven Douglas DC 4 and DC 7 airplanes, and of course the majestic Boeing Stratocruiser aircraft, it made me long, even more, to live and work in the USA. So it was a "No Brainer" for me to buy the superb, 208 page, coffee table sized book "Pan-Am – An Aviation Legend" by Barnaby Conrad the 3rd.
Although quite a few books have been written about this iconic US airline, none have – in my view – captured the magic, elegance and an only one of its kind sentiment and yes, the atmosphere of Pan-Am, that this book does. Centering mostly on its ambitious, focused and forward thinking founder and driving force, Juan Trippe, this book clearly – and vividly – shows why, after Trippe's passing in 1981 at 82, Pan-Am faltered and failed, sadly collapsing completely on December 4th, 1991.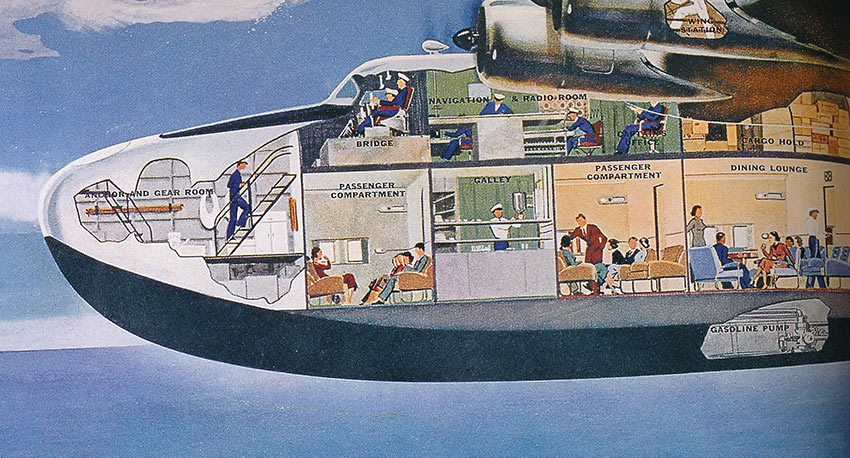 Filled with B&W and vibrantly evocative, even "thoughtful" color pictures, as well as some early history look sepia photos that are "magical memories" for any aviation buff or Pan-Am devotee, this is a true treasure trove of airline reminiscences. They range from the marvelous days of the unique Clipper Flying Boats to the "Plain Jane" (or should that be PLANE Jane?) looks of today's aircraft, which makes this a must buy book. The powerful prose is uncommon and unusual in its brilliance, and gives you a personal involvement of "I wish I could have saved Pan-Am."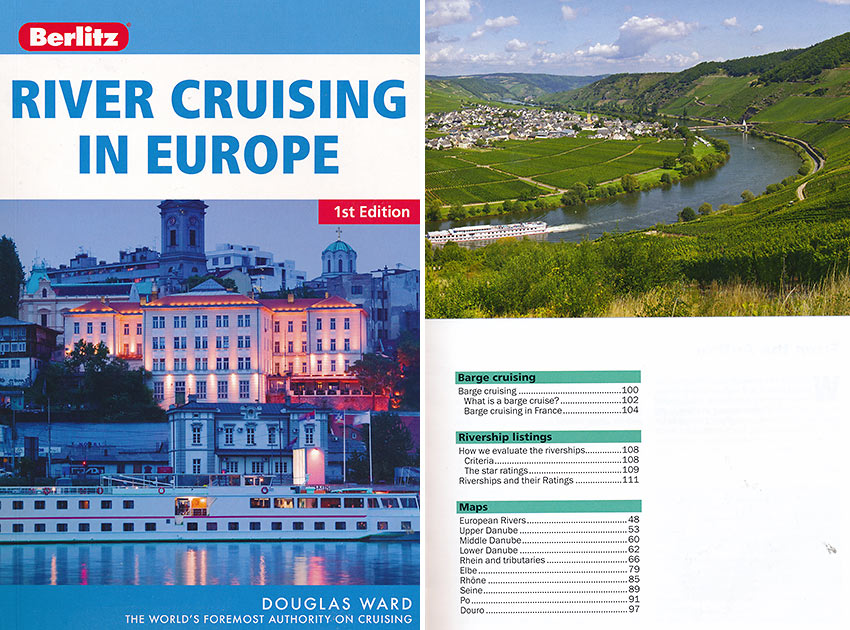 For anyone considering, or taking, a RIVER cruise in Europe, get THIS book — even if you've previously  enjoyed many cruises on the scenic rivers of Europe. The 255 page "River Cruising in Europe" by ace cruise expert Douglas Ward, is a goldmine of news, facts and information that I'll bet many are not aware of, as it gives you an insider's look at river cruising in that part of the world.  It's so well written, and there is so much data, statistics, news and knowledge here, it makes you want to go online and make a reservation right now. The photography is also stunning with most of the images in full color that likewise give you that "urge to splurge" on a river cruise in Europe. Check out the reviews of all MAJOR river cruise lines; what to see & do on river cruises, plus over 280 river ships rated, and you'll know why it's worth getting. I've found it VERY helpful in making my river cruises even more spectacular.
To contact John, email him at jdcradio@gmail.com