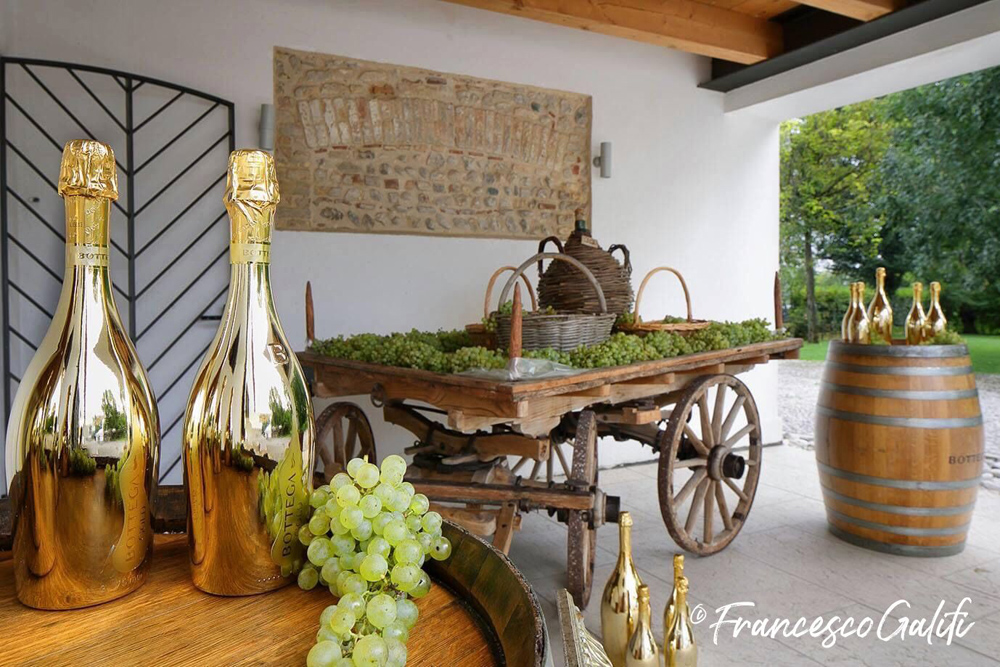 There is nothing better in a travel-foodie blogger's life than to receive an invitation to attend a special event involving a knife, fork, spoon and wine glass. I scored such an invite several years ago from Bottega S.p.A., an award-winning Italian estate built inside Villa Rosina, a renovated and expanded 19th century manor house surrounded by ten hectares of just-picked vineyards, in tiny Bibano di Godega di Sant'Urbino, just 45 km (27 mi) north of La Serenissima, Venice.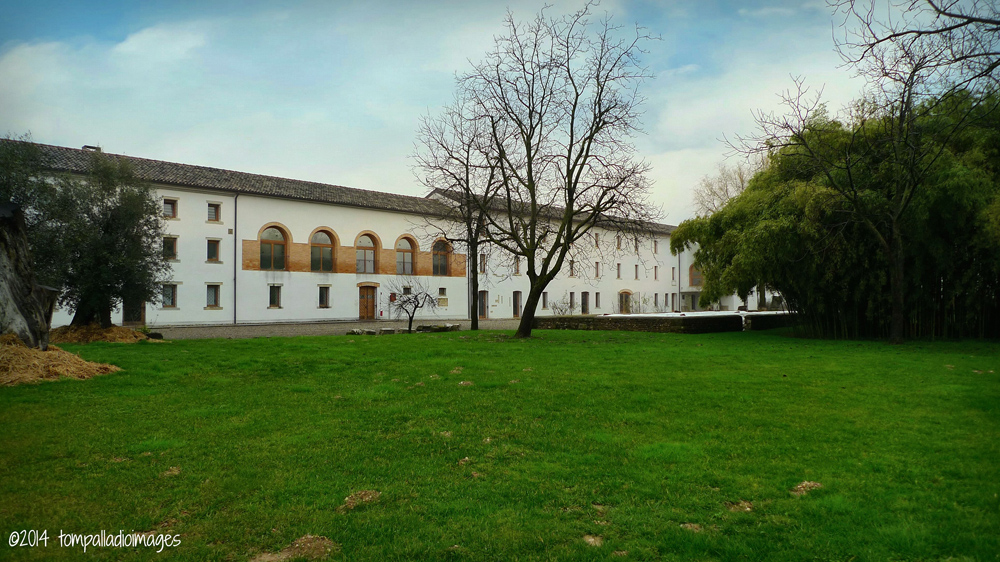 I was here, smack dab in the middle of Italy's Prosecco and grappa-producing Veneto region, to experience Bottega's annual Festa della Vendemmia (Harvest Festival).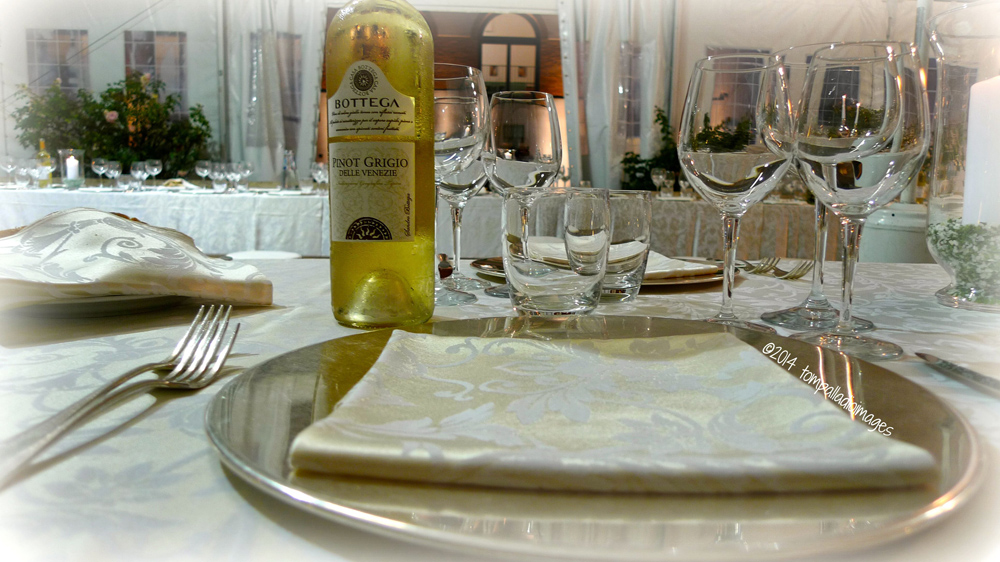 Sandro Bottega, the effervescent owner of the estate, and his staff rolled out the red carpet on their latest vintage with lots of delicious food and superlative wines, grappas and spirits in an outdoor party atmosphere attended by international wine agents and buyers, highlighted by a special theatre troupe attired in 18th century Venetian costumes and accented by a live concerto of classical music.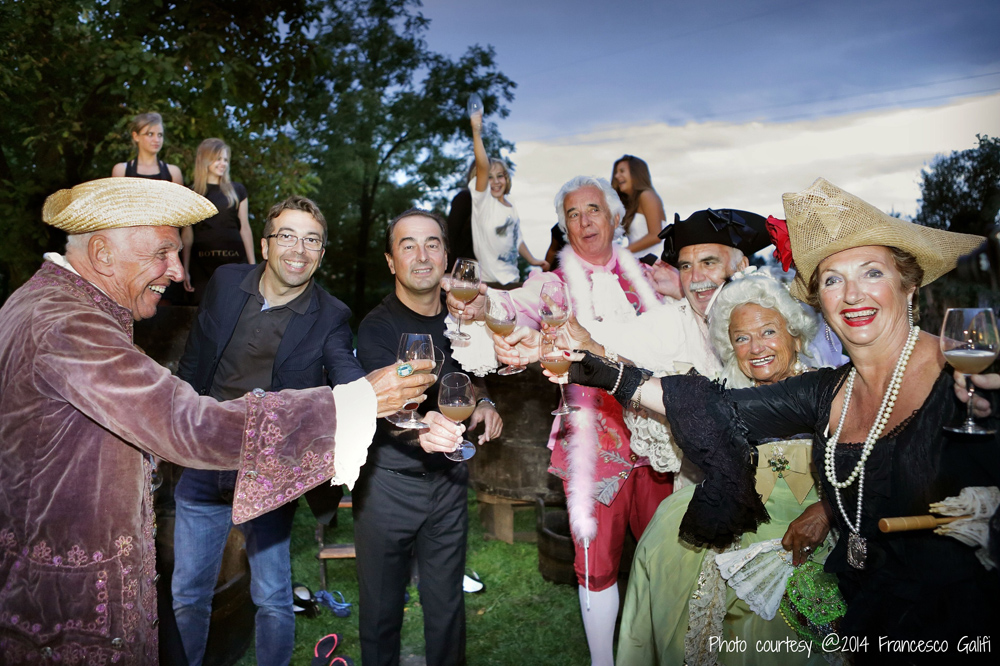 At the sprawling tenuta (estate), Sig. Bottega, dressed all in black, drew the first pour from a large wooden vat of the fresh, barefoot-stomped Glera grape – the Prosecco grape – took a sip, smiled, raised his glass and announced to the assemblage that the year's harvest was…wait for it… ECCELLENTE!
The Venetian theatre troupe, members of La Compagne de Calze of Venice, followed suit and toasted en masse, along with everyone else, and Bottega's harvest festival officially got underway.
Aperitivi of Bottega Gold Prosecco DOC, along with stuzzachini (appetizers) of grape and cheese skewers, figs and prosciutto crudo, and grape leaves-wrapped ricotta cheese, were taken in the intimate and elegant tasting room of the villa.
I chatted it up with just about everyone there, including the throwback Venetians who either doffed their tricorn hats or curtseyed.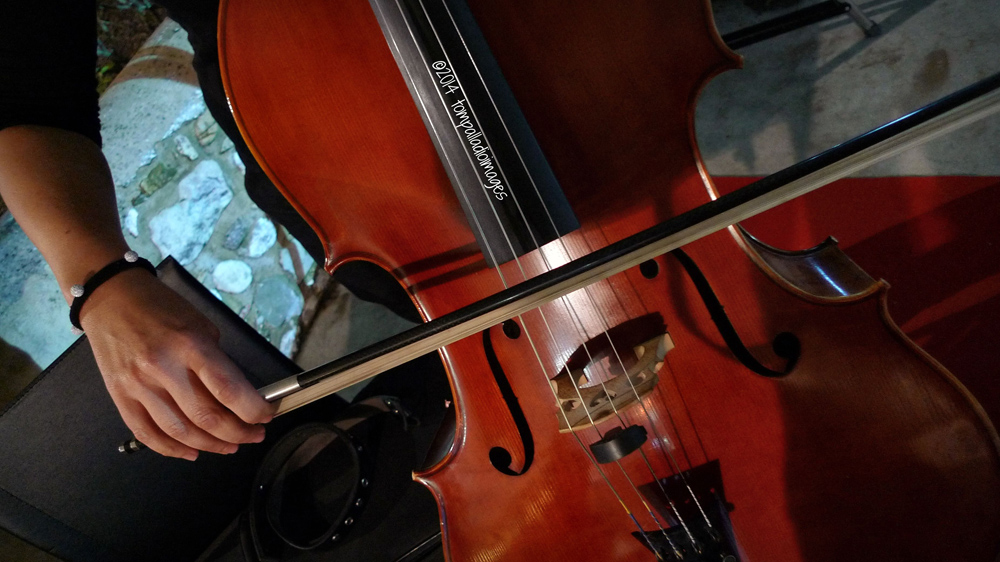 Under the threat of overcast skies, we were shown our seats inside a large outdoor marquee where three female musicians, Le Serenissime Dame Venice Ensemble , were tuning their 17th century stringed instruments in preparation of serenading us with a selection of classical music composed by 17th century Baroque composer, Antonio Lucio Vivaldi, a true Venetian. Just like the Prosecco we were enjoying, the concerto was ECCELLENTE, too.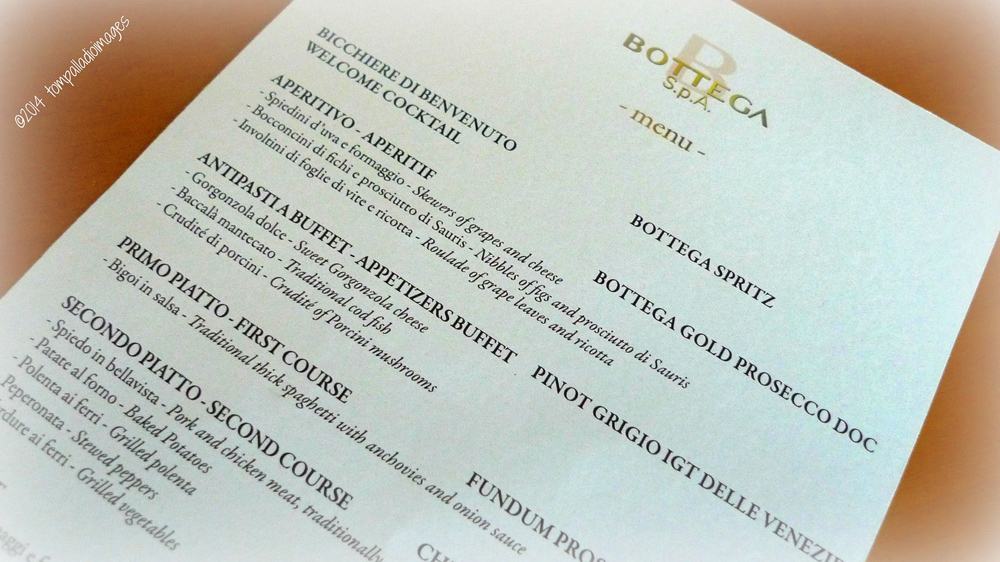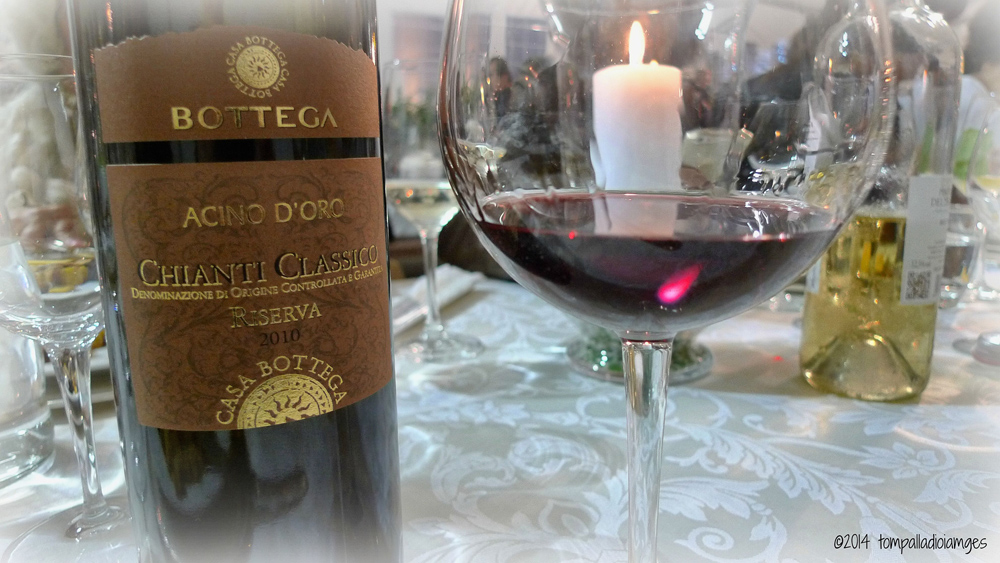 As if the festival in honor of the grape harvest couldn't add any more bounty, it did. At dinnertime we all went to work over a mouthwatering, Venetian-themed feast perfectly paired with a selection of Bottega's very best labels.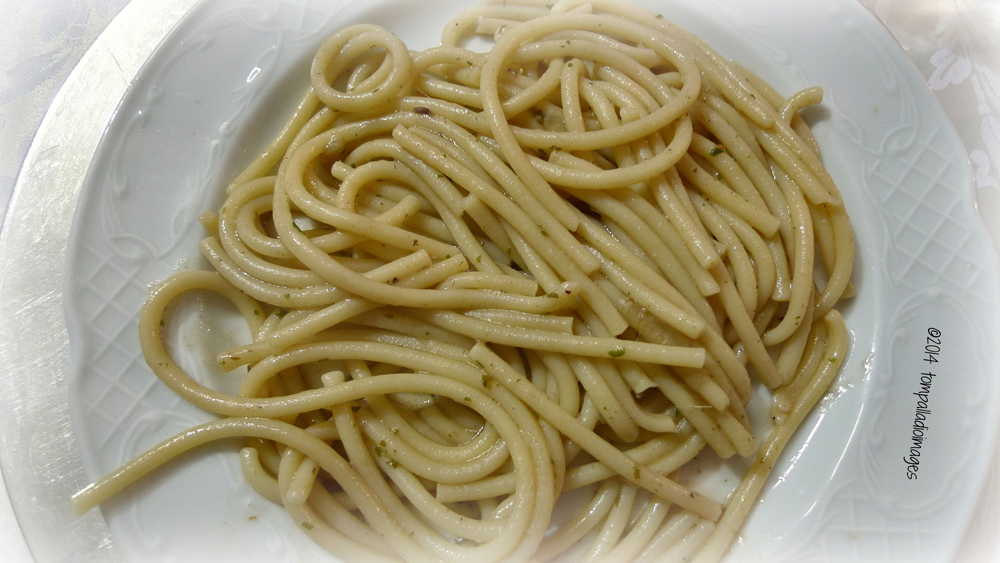 The first course star was the classic La Serenissima dish bigoi in salsa (thick spaghetti in an anchovy-onion sauce), wonderfully paired with Fundum Prosecco DOC.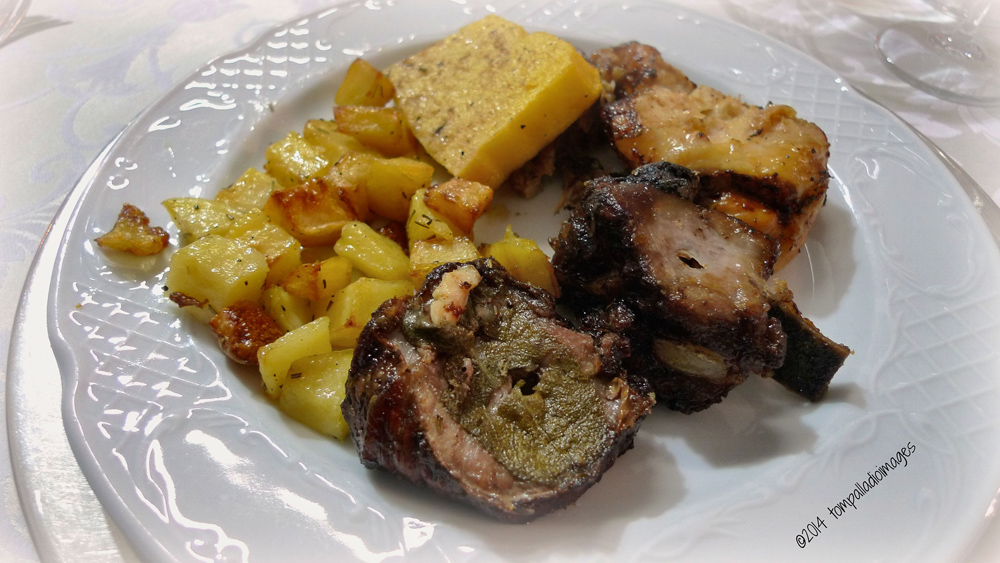 The second course, a mix of pork and chicken roasted on a spit, complimented by four contorni (side dishes) of potatoes, polenta, stewed peppers and grilled vegetables, was succulent and matched well with the estate's Chianti Classico Reserva DOCG.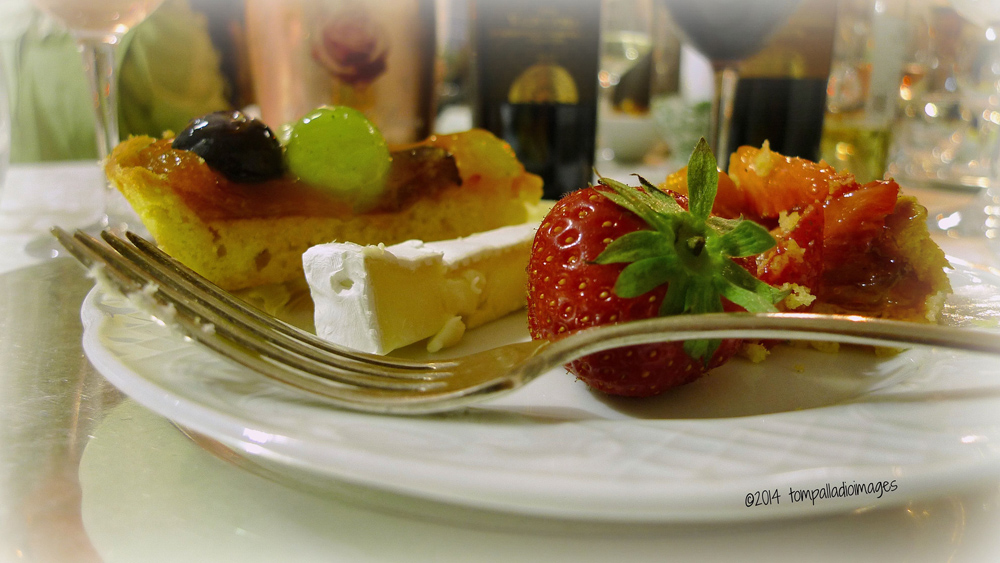 Dessert – which I attempted to ignore, but couldn't – was an assortment of fresh fruits, cheeses and tarts, accompanied by glasses of Amarone DOCG and Moscato Rosé, and followed by liqueurs and much-needed, strong shots of espresso.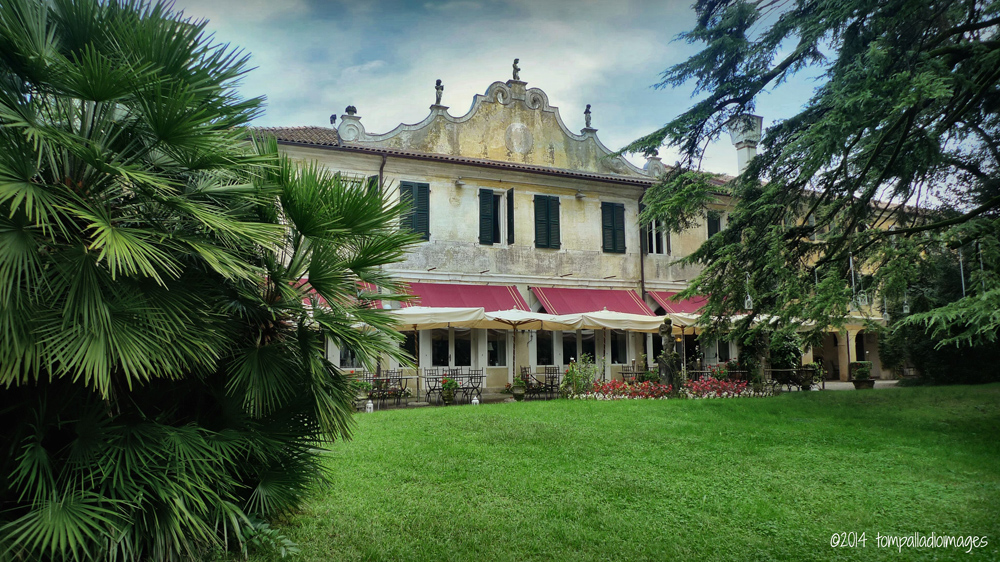 With the last wine glasses standing fully drained, we struggled to make our way through the front door and out to the waiting motor coach for the ride back to our complimentary rooms at the atmospheric (hyperlink Villa Luppis (villaluppis.it/en/), a former 11th century monastery converted into a four-star, 39-bedroom hotel, in nearby Pasiano di Pordenone.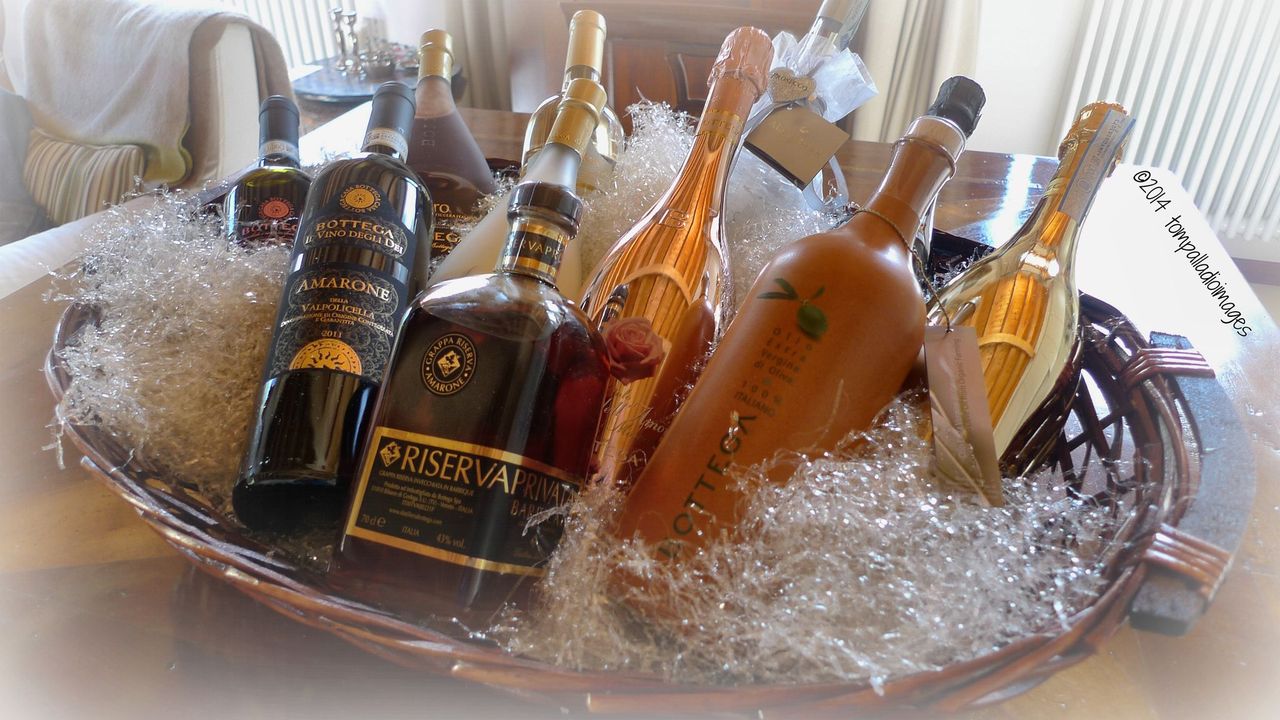 Before I could get on board, Stefano Bottega, the visionary who added gold to the family business, gifted me a huge basket of Bottega S.p.A. products: wines, grappas, creamy liqueurs and extra virgin olive oil. Evidently, someone told him about my penchant to conduct "research" at home.