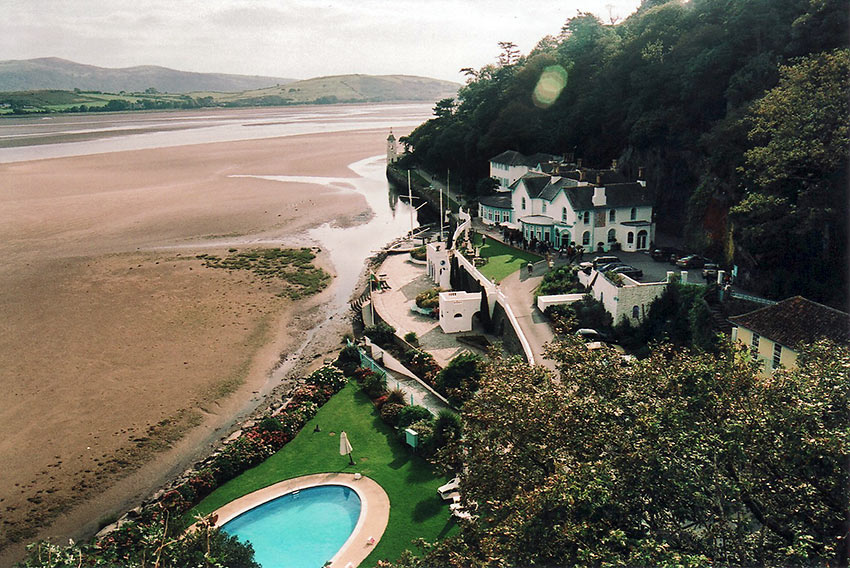 Have you ever visited a village that was a worldwide TV star? If not, I urge you to stay at the unique Port Meirion Village in North Wales. It became famous as the result of a decidedly offbeat British TV show and, as you will see if you go there, there's a marvelous collection of eccentric houses, homes and other buildings that were not only shaped in unconventional sizes, but that were also painted in a multitude of garish colors. Never, in my travels around the world, have I seen a place that is more spellbinding, really riveting and spectacularly fascinating as Port Meirion. Never heard of it you say? Well that could well be, but for some folks of a certain age, if I mention the cult British TV series of 1967 called The Prisoner starring Patrick McGoohan, the name and place WILL ring a bell.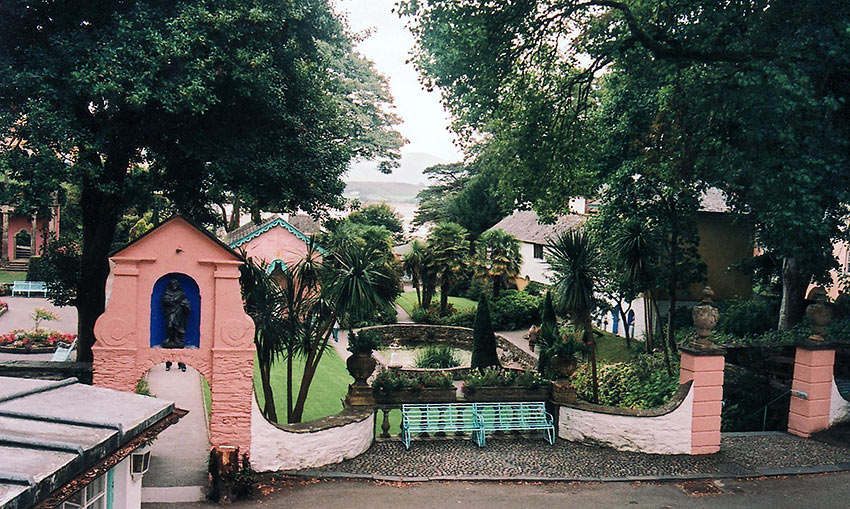 Located on the coast of Snowdonia in North Wales, and perched just above the River Dwyryd, Port Meirion and the Village is at once mysterious, compelling and strange, and a photographer's delight. Which might explain why the TV show used the village in the TV series. In fact, the majority of filming was done there, and the quirky and indeed innovative location, made it the ideal place in which to put "The Prisoner."  When YOU see it, you might also recall it from the TV show. Go here for reservations and more information about Port Meirion.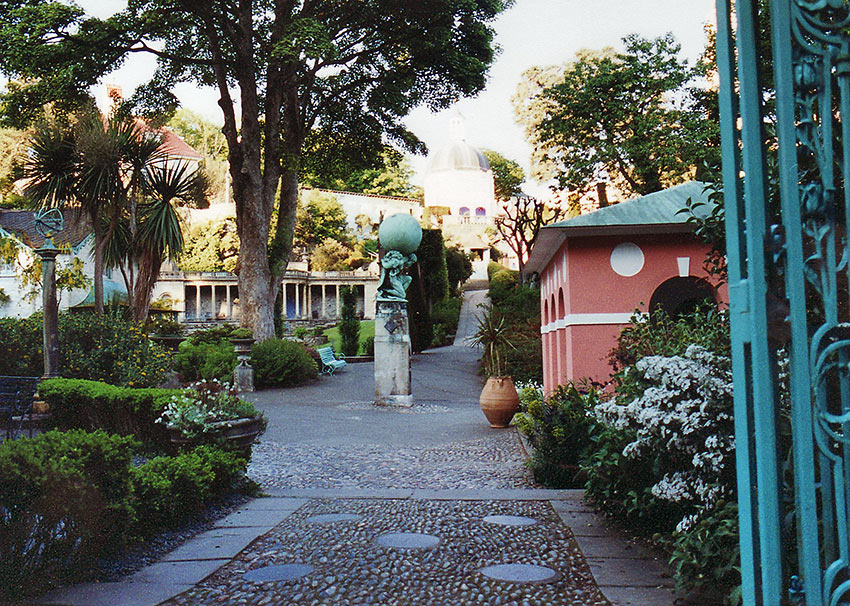 Designed and built by the decidedly offbeat British architect Sir Clough Williams Ellis, many in England in the early 1900s thought he was an oddity, but his unconventional designs, dazzling colors of odd shaped buildings, and the crazy quilt of its overall design (some of which are shown here) have made the village of Port Meirion one of Europe's biggest tourist attractions. Gift shops abound with everything you could ever wish to know about the TV show and, of course, The Village itself. Down by the estuary you'll find a wonderful hotel and superb restaurant that adds to the charm of the entire location. Note how "empty" the estuary is at low tide. If North Wales is on your itinerary, Port Meirion epitomizes the word unique.
To give you an idea of that exceptional difference, Wales was – for countless decades – THE place for gray looking slate quarries. When you see what Port Meirion is, and contrast the grayness of slate to the colorful village, it's like looking at an orange in a huge heap of black coal.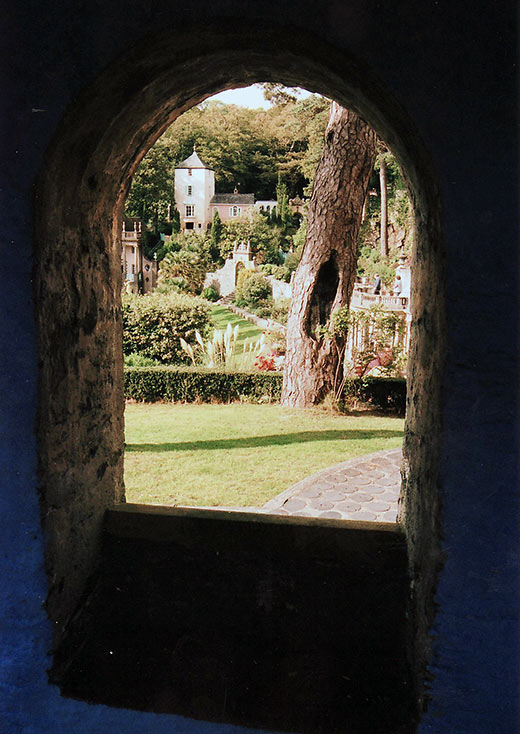 So, if you're looking to do something extra special on your next vacation, be sure to make a reservation, as I did, in one of the comfortable, one-of-a-kind rooms in Port Meirion. One of the "things" that's "incredibly British," and that I saw in my Village room as soon as I entered, was the always the ubiquitous set of cups and saucers, various tea bags, sometimes biscuits (cookies) and a teapot so you can brew your own "cuppa' tea." It is a wonderful British touch I've always loved.
Be sure to take lots of videos and "Selfies" with you in and around the numerous places, buildings and wonderfully weird statues. Add in photos of you in one of the vast array T-shirts emblazoned with the key words used in the TV show that I'm sure you'll want to buy, and you've got a marvelous memory of Port Meirion to share with everyone – in fact, send it to your friends back home in the US the second you take it.
If you've visited other special places like this that you've enjoyed, tell me about it at jdcradio@gmail.com