In the 1955 film Daddy Long Legs, the actress Leslie Caron, playing a teenage waif in an orphanage, is plucked out of her drab milieu and introduced to a posh life, where she can have just about anything.  What she asks for is an "'amburger with chocolate sauce," homing in on the most tasteful delicacy she can imagine.  Many would still agree that a hamburger slakes a hunger, any time, any place. And where might that hamburger have come from originally? Why, of course, the city of Hamburg, Germany.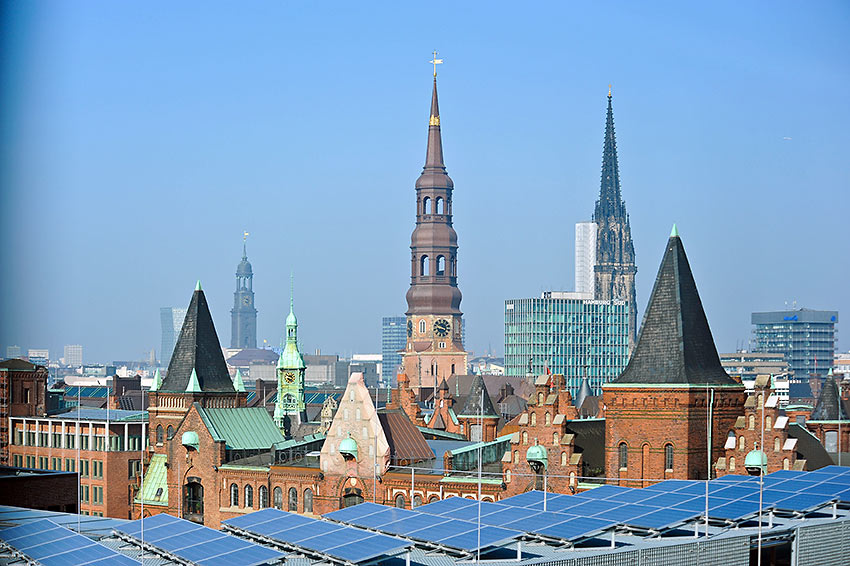 But that is not all the remarkably charming city has given us. It is Karl Lagerfeld's birthplace, the home of Jil Sander, and corporate headquarters for Wempe Jewelers, Nivea face emollients, and Mont Blanc, makers of fine writing implements and luxury goods. The second-largest city in Germany, Hamburg is a verdant (bucolic parks weave through the city) and historic Hanseatic metropolis, and — you may be surprised to learn this — the city can claim more bridges than Venice.  Germany's second-largest and arguably its wealthiest city has countless reasons to be on your bucket list.  Here are just eight: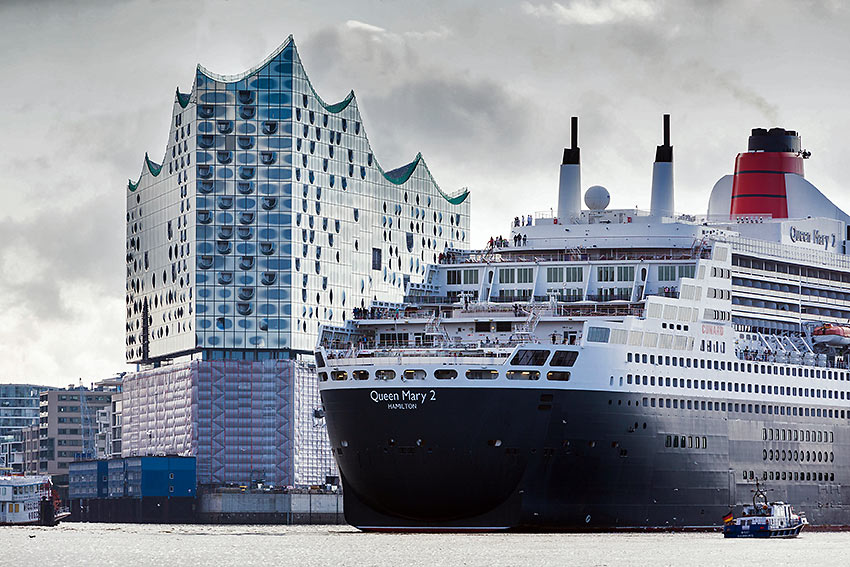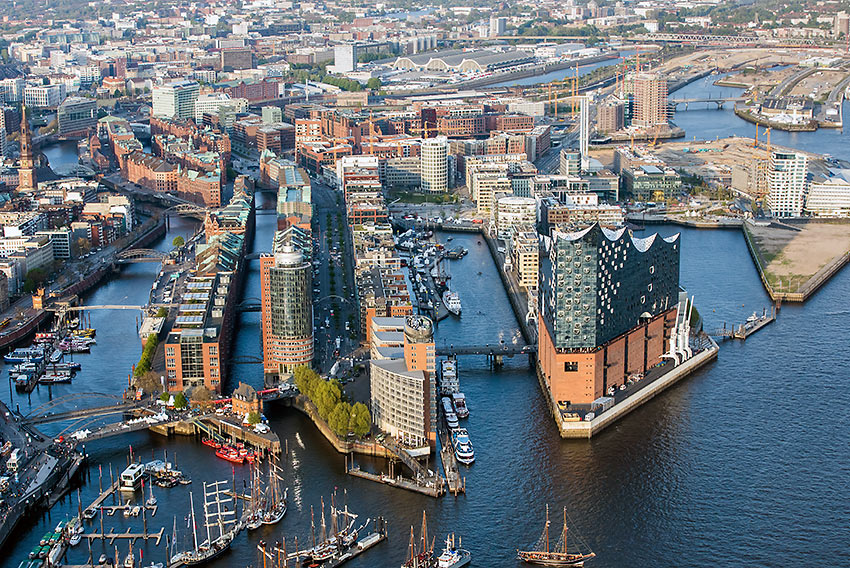 The Extraordinary Elbphilharmonie:  The Elphi, sobriquet of the new, astonishing concert hall, opened January, 2017, after much Sturm und Drang.  Originally conceived in the early part of the century, it was to have been finished in 2010 at an estimated cost of €241.  Not. Construction concluded in October, 2016, at the cost was €789 million, but for my money (and, yes, I know, I am not a local taxpayer), it was worth every cent. Having visited it twice for two very different concerts, I found the acoustics remarkable, the design mind-boggling, and the experience overwhelming. The undulating, entry "tube" housing the longest escalator in Europe — nearly 300 feet — transports guests to the marvelously asymmetric, organically flowing hallways and tiers of the hall proper. Conceived by Swiss architecture firm Herzog and de Meuron — and with rich sound engineered by acclaimed Japanese acoustician Yasuhisa Toyota — it is perched on the Elbe River, surrounded by a watery perimeter.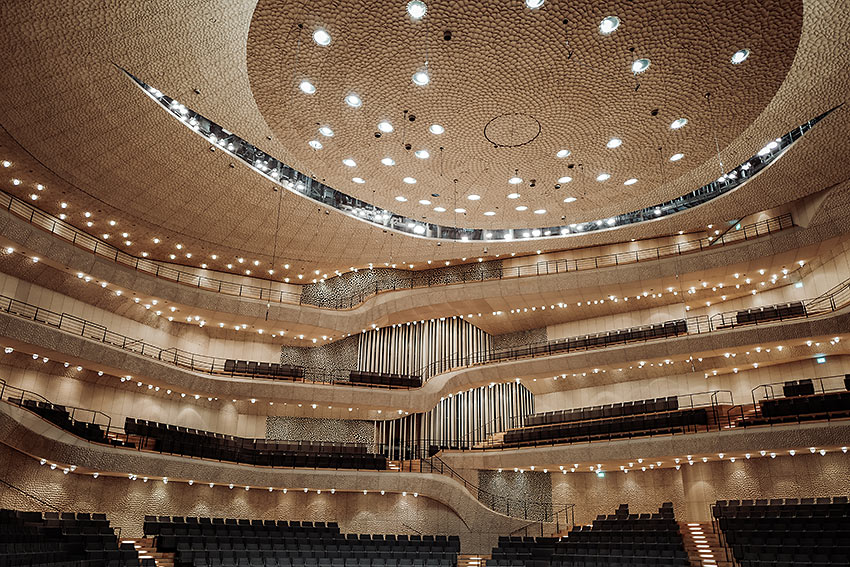 The lower levels are red brick, vestiges of warehouses that up until 1902 were repositories for cocoa, tea, and tobacco.  With both curvilinear and rectilinear lines in its silhouette, the panels of glass on the upper floors reflect the water and skyline. Inside, the main concert hall seats 2,100 (with a 4,765-pipe organ!); a smaller recital hall, 500; additionally, there are countless terraces for viewing the stunning panoramas, several restaurants and bars, and capacious open space.  The promenade is open to the public and it's a wonderful spot to simply sit and contemplate the always busy harbor.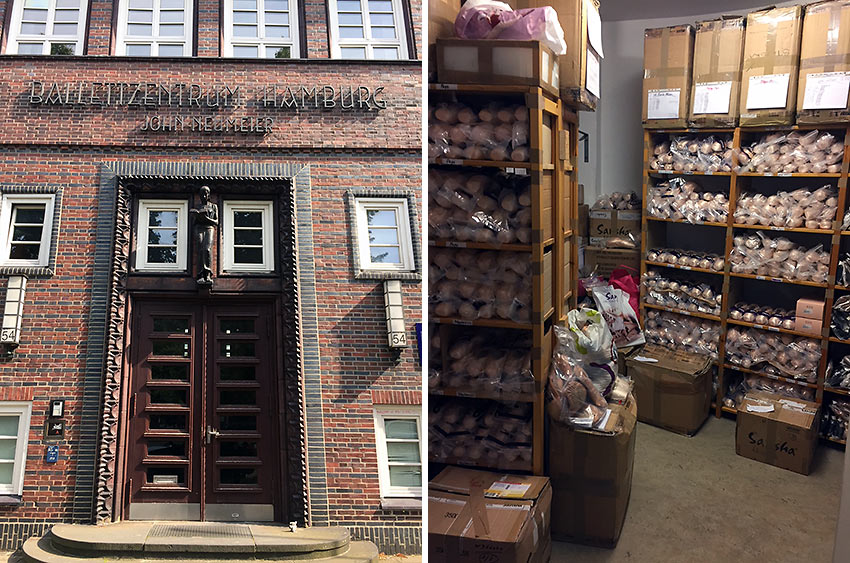 More Music:  Hamburg was a hangout and showcase for the shaggy-haired Liverpudlians in the early 60s (and there is even a Beatles music tour), before their famed Ed Sullivan appearance.  Today, it ranks third in the world, after New York and London, for musical theater. "Rocky" previewed here and currently, "Aladdin," "Kinky Boots," "The Lion King," and "Mary Poppins" are huge hits.  The musical scene is rife with jazz clubs, alternate performance venues, the Hamburg State Opera, and after-hours boites.  And if ballet is your passion, the highly regarded Hamburg Ballet (along with its school, Ballettzentrum Hamburg – John Neumeier) should not be missed.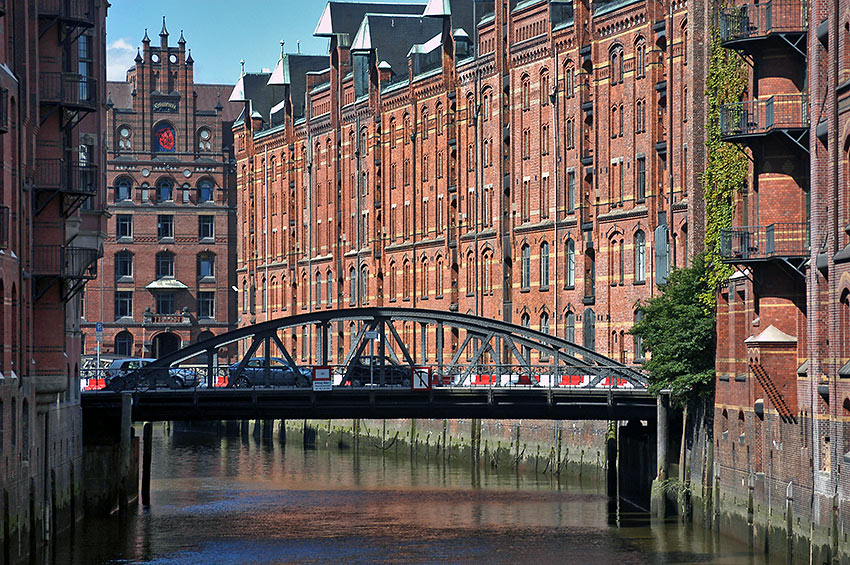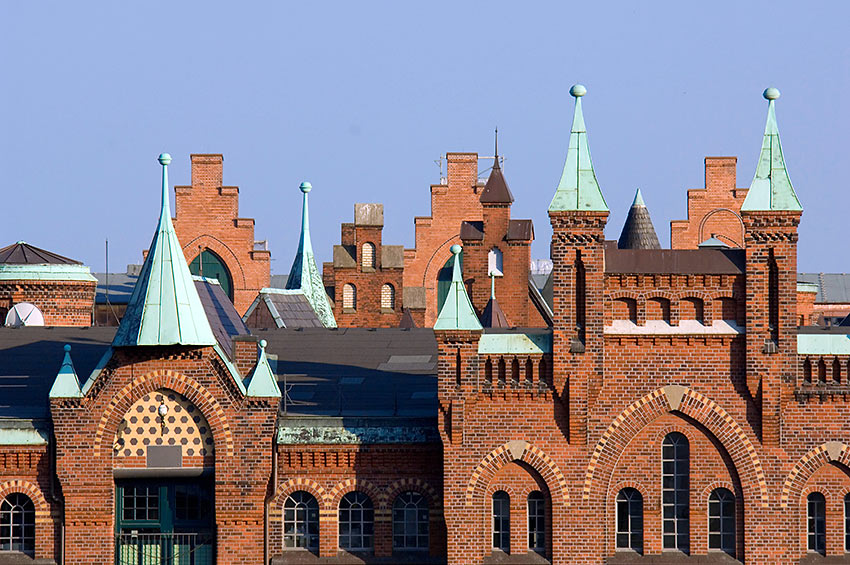 The Port and Waterways:  Hamburg is considered the third-largest port in Europe after Rotterdam and Antwerp, and its waterways, thanks to the Elbe River, are labyrinthine. Not to mention, there is also water, water, everywhere, thanks to both the Inner and Outer Lake Alster, which are both pleasant places for an afternoon sail. Nearly a dozen companies offer boat tours weaving around the harbor and the old warehouse areas, the Speicherstadt, which was designated a UNESCO World Heritage Site in 2015; here, 19th-century red-brick warehouses, on the periphery of endless ribbons of canals, have been transformed into trendy boutiques and cafes.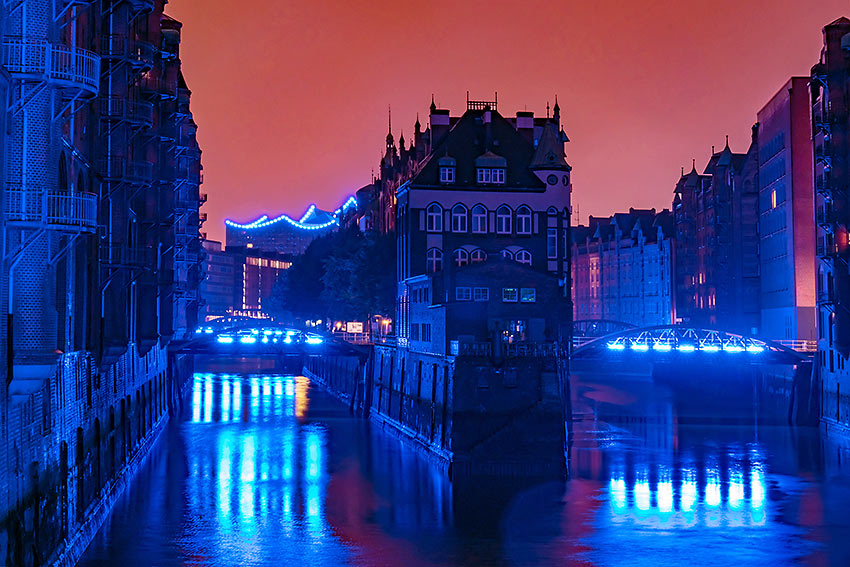 An atmospheric "nighttime lights" tour at dusk is a delight.  If you are ambitious, the Fischmarkt is a Sunday morning (5 a.m. until about 9 a.m.) experience, featuring much more than fish — souvenirs, clothing, fruit, produce, and tschotschkes; it has been the go-to place for fish since the early 18th-century.  And, if you want a local souvenir — a woven market basket — you can buy ten Euros' worth of fruit and it will be packed up in a handsome basket, with "Hamburg" spelled out on one side.
The Dahlia Garden (Dahliengarten):  What a hidden gem, with 14,000 blooms that grace the city from mid-spring until the October frosts. Riots of color have been exploding all over this People's Park (Volkspark) since 1920. With over 400 species of dahlias, it is a photographer's and horticulturist's delight… and entry is free.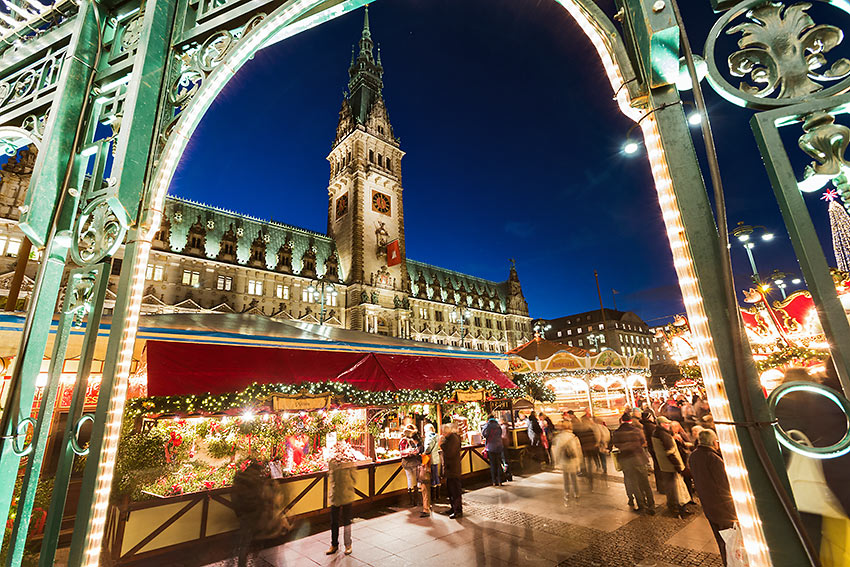 The Majestic Town Hall (Rathaus) and the festive Christmas markets:  Hamburg has several holiday markets, and its most charming is the Weihnachtsmarkt, in the shadow of Town Hall; if you have time for one market only, this should be your destination. Germany offers some of the most delightful Christmas markets in Europe, where the tradition of outdoor holiday fairs is more than four hundred years old.  Steeped in custom and dazzling in presentation — horse-drawn carriages ambling through cobbled streets, glittering lights, intoxicating aromas, engaging entertainers — Germany's markets are worth a special trip and they usually start with Advent.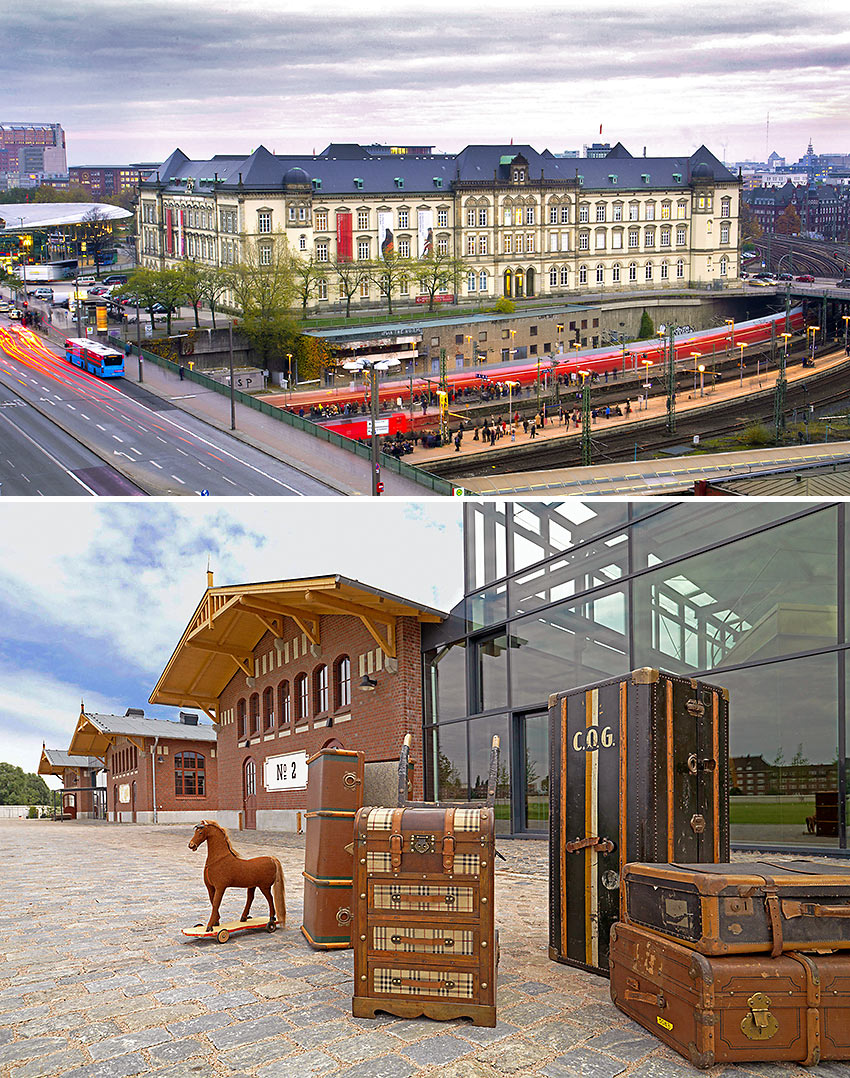 Museums: While the city can boast some 50 museums — including one dedicated to Johannes Brahms, one that showcases erotic art, another known as Spicy's (a museum chronicling the global space trade), a children's museum, and several port/maritime/naval/nautical museums — these two are a must:  Museum für Kunst und Gewerbe Hamburg (Museum of Art and Crafts) has extensive collections of everything from faïence to fashion, including period rooms, vast photography archives, and a world-renowned collection of musical instruments; Hamburger Kunsthalle is one of the largest museums in Germany, and covers seven centuries of European art with outstanding works represented  in every era (including Manet's Nana), from the Middle Ages (countless, priceless Old Masters) to post-1950 Pop Art. Additionally, the BallinStadt Emigration Museum should also be on your hit list. Starting mid-19th century and lasting nearly a hundred years, some five million emigrants fled Europe from Hamburg.  In 1899, Albert Ballin became the CEO of the Hapag company (today Hapag-Lloyd, a freight shipper), and this museum reflects the many buildings he erected as an emigration community, where those departing Europe "killed" time, getting ready for their journeys.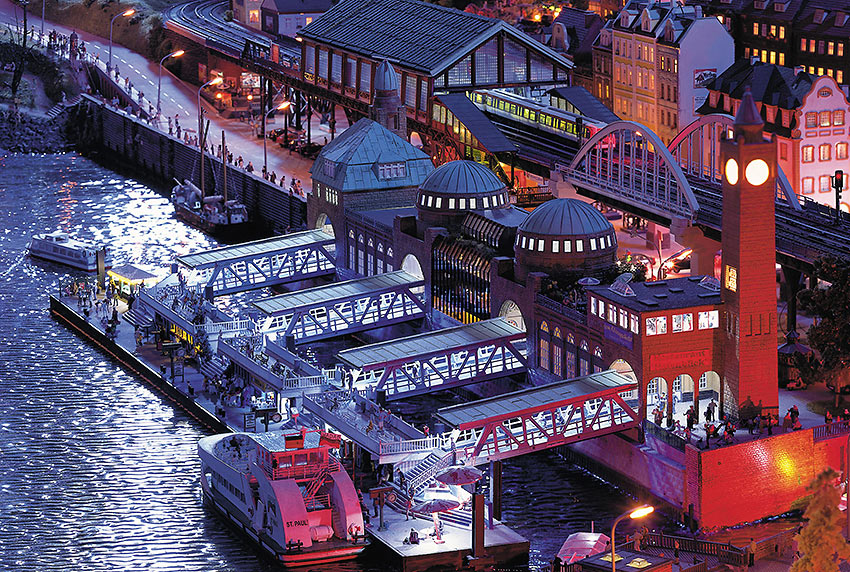 Miniature World (Miniatur Wunderland):  Billed as the world's largest model railway, this attraction (75,000 square feet, spread out on several floors) features nine different, intricate railway systems, including those of Austria, Italy, the States, and diverse German systems.  The longest train is nearly 50 feet, and in total, there are 10,000 rail cars on 50,000 feet of track. The topography is dotted with nearly a quarter-million "people." The craftsmanship is heartbreakingly detailed requiring perspicacious study; periodically the room lights dim, so that the train tableaux can be illuminated with nighttime lights, rendering an entirely different scenic panorama of the models. Expect gaggles of children here, as it is really a museum for the young, but any curious adult, especially a rail aficionado, is likely to be delighted with these models.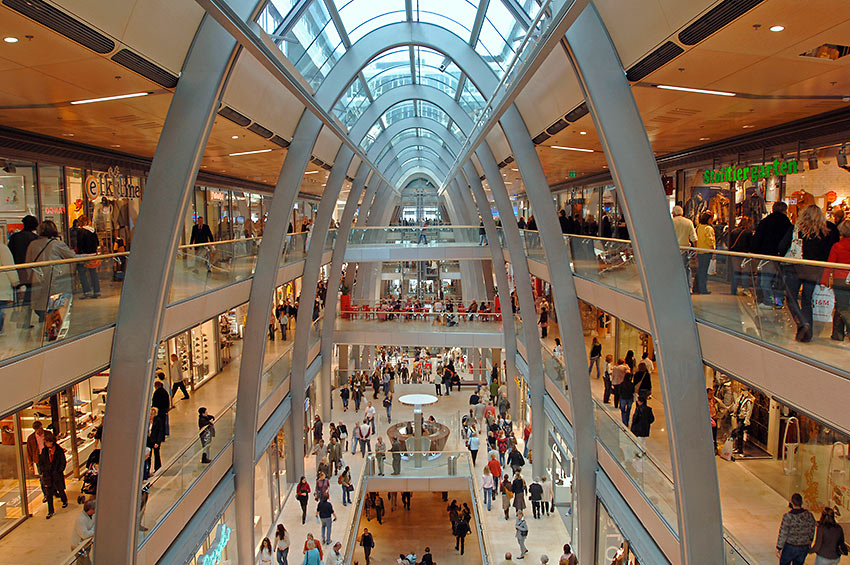 Cafes and Shops:  Hamburg has no dearth of high-end luxury designers and internationally celebrated boutiques, but look for local specialty shops, like Läderach Chocolates with sheets of appetizing confections, sprinkled with nuts and fruits. Bethge Stationery has elegant papers, handsome writing implements, and stunning leather goods.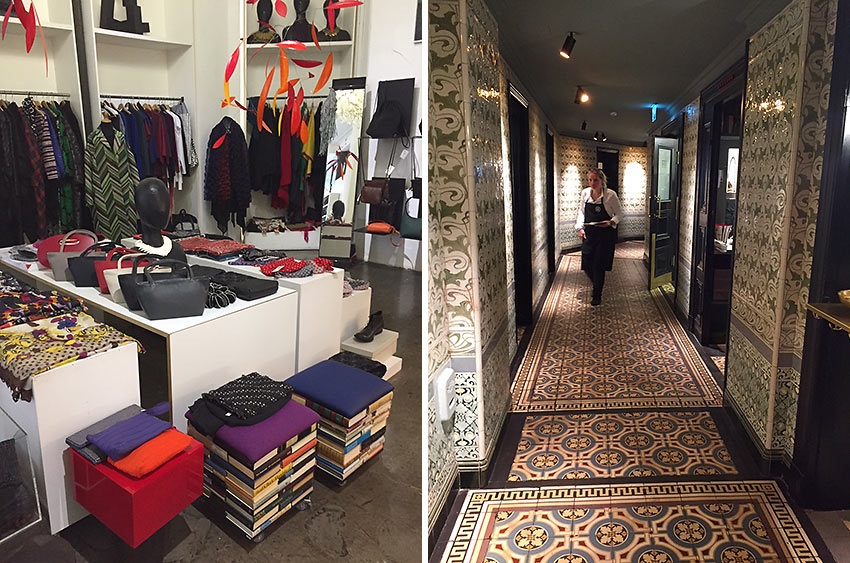 The Hilde Leiss Gallery is chockablock with fine crafts — a treasure trove of ceramics, jewelry, and one-of-a-kind wearables.  For an afternoon pick-me-up that leaves Starbucks in the dust, Cölln's is a find — gloriously tiled from floor to ceiling in colorful designs, it offers victuals that measure up to the décor, with a groaning board of patisserie-style sweets.
Where to Stay
The Hospitable Park Hyatt Hamburg
Windows on the City: Westin Hotel Hamburg
Hamburg's Atlantic Kempinski: A Lakeside Retreat
Additional info:  Hamburg Travel
The Hamburg Pass (turbopass.com/hamburg-city-pass and hamburg-card.de) is a valuable tool for visitors, providing free public transport, some museum entries, harbor and lake boat rides, and the hop-on/hop-off bus tour, among other benefits.  For information in planning a trip, check out Hamburg Tourist Information
© 2018  Ruth J. Katz  All Rights Reserved