Raoul's 2 Cents
A New Day in America
First of all, thanks for your concern about my health last week. The short of it was my blood pressure went up and the meds took it down too fast for my body to adjust and got me nauseus. I was bed-ridden from Friday afternoon until Monday evening. Even now I still feel woozy. Not used to this because I rarely get sick. Anyway, getting better everyday.
The mood in the White House changed on Inauguration day. The smiles and grimaces in people's mouths 4 years ago switched places. The mainstream media was filled with festivity while the alternative news outlets were relatively quiet and behaved.
I listened to the speeches with objectivity (at least I think I did). And I realized inaugural speeches have some things in common.
All incoming Presidents are in disbelief that they are actually going to control the world.
They have generous hearts and promise they will be the President of all people and not just the ones who voted for them. And they promise to unite the parties.
They promise complete transparency.
The whole family of the elected officials are there in attendance and sometimes we get to see the whole kaboodle for the first time and in all their fashion statements.
The first family's dirty laundry are not usually displayed … yet. No one wants to spoil the party.
It's mostly always cold and the sun only starts warming the place near the end of the ceremonies. I ask myself, why not choose a warmer season? Why does it have to be in the first month?
But above all, despite the hostility of the elections, there is awe that America's constitution is still preserved. Few countries can say they have a peaceful coup d'etat.
I for one wish all the best for the new President. I think everyone should give him a chance. Whether one is in the winning or the losing side, we are all still Americans. I like to believe we love our country and want what's best for future generations. Our facts and our approach to success is just different.
Some say a good egg is cooked "over easy" and some like it "sunny side up."  If you're the cook, you decide what's for breakfast. And if you don't eat the food, you starve.
I like the video Don shares below. It shows how one instrument and different skills can create beautiful music.
Be safe, be healthy, and remember: Cooperation is always more powerful than competition. TGIF people! God bless America!
Raoul
"If GRACE depends on our cooperation, then it is no longer GRACE."
— Martin Luther
Joke of the Week
Thanks to Mel of Washington, DC  for sharing this joke.

Video: The Operation
Thanks to Don of Kelowna, BC
The memories this video invokes.
When I was lying on the gurney while being wheeled into the operating theater at 7 am for my quad bypass the anesthesiologist was standing at the door and stopped me to ask what my name was.  After I replied he said. "Good morning, Mr. Copeland."  Then, looking down at his clipboard, he continued, "Ah, yes, you're in for the sex change operation."
I didn't really laugh at that moment but have done so many times since.  And I've often wondered whether he was trying to gauge by my reaction just how much juice to put into my drip. –– Don
Video: Bolero On One Cello
Thanks to Don of Kelowna, BC
Never really cared for Ravel's Bolero. It became so popular after it was featured in the movie "10" with Bo Derek that I cringed every time I heard it. I once read that it is being played somewhere in the world every 15 seconds.
So I was surprised that this clever single-instrument performance could capture my interest, but perhaps it's because it's a parody and doesn't take itself too seriously.
Hope you like it. –– Don
Parting Shots
Thanks to Rodney of Manitoba, B.C.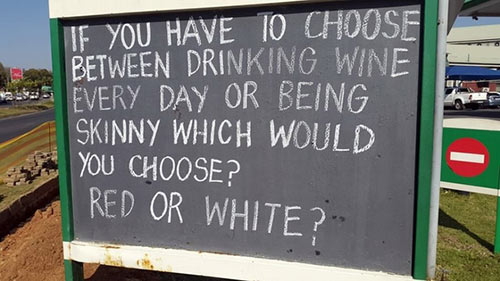 Thanks to Mel of Washington, DC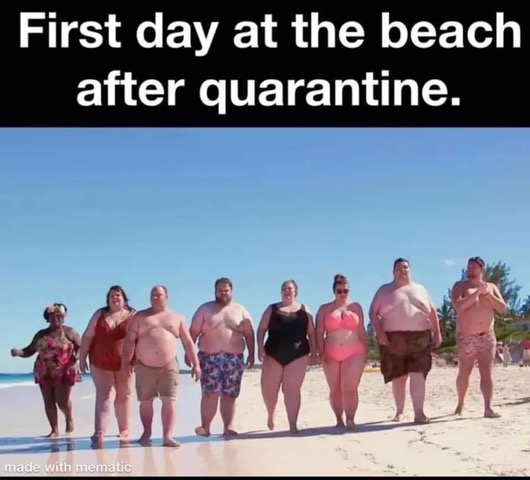 Thanks to Mel of Washington, D.C. for these last two jokes.