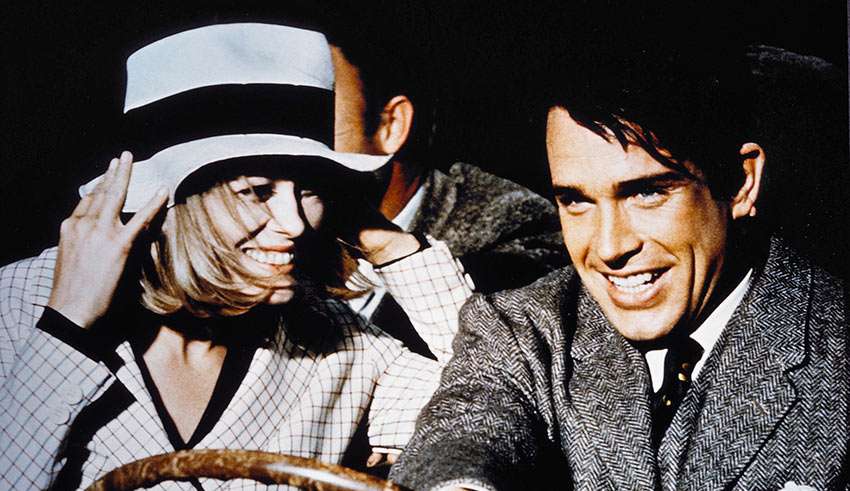 Arthur Penn's 'Bonnie and Clyde' scored #12 in the list. The film was a precursor to the 'Hollywood Renaissance,' made two-years before 'Easy Rider.'
Couples-on-the-run films now work as a sub-genre in Road Movies, from the films noir of Edgar G. Ulmer's Detour and Joseph H. Lewis' Gun Crazy to Jean-Luc Godard's existentialism in Pierrot le Fou and his anarchic Weekend, where a traffic jam represents the approaching cataclysm that will destroy civilization. Rather timely due to current events.
Today, the term 'Road Movie' has traveled in many directions where virtually any film, narrative or otherwise, can be interpreted as a journey. Examples include, George Lucas' American Graffiti (1973),  David Cronenberg's Crash (1996) and Martin McDonagh's In Bruges (2008) where there is no transport from the films' central locations.
The Top Twenty Road Movies (Part 2)
Director: Frank Capra; Writers: Robert Riskin (screenplay), Samuel Hopkins Adams (Story); Cast:  Clark Gable, Claudette Colbert,  Walter Connolly, Roscoe Karns
A spoiled heiress running away from her family is helped by a man who is actually a reporter in need of a story.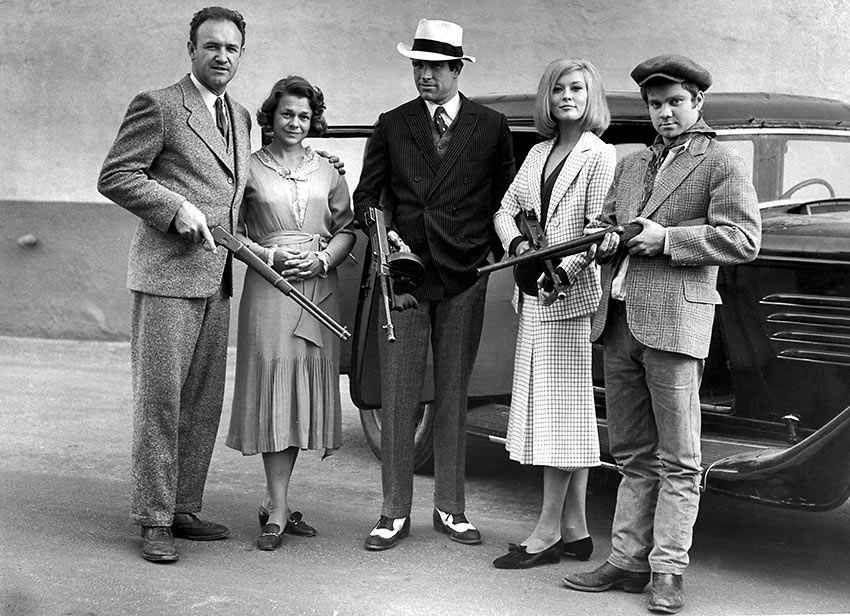 Director: Arthur Penn; Writers: David Newman, Robert Benton; Cast: Warren Beatty, Faye Dunaway, Michael J. Pollard, Gene Hackman, Estelle Parsons, Dub Taylor, Gene Wilder
Bored waitress Bonnie Parker falls in love with an ex-con named Clyde Barrow and together they start a violent crime spree through the country, stealing cars and robbing banks.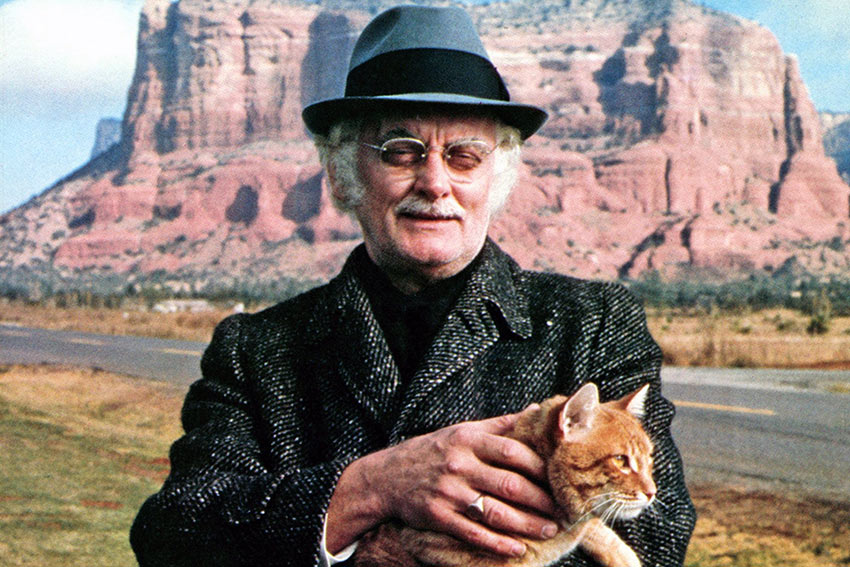 Director: Paul Mazursky; Writers: Paul Mazursky, Josh Greenfeld; Cast: Art Carney, Ellen Burstyn, René Enríquez, Chief Dan George, Larry Hagman
When his apartment building is torn down, a retired lifelong New Yorker goes on a cross country odyssey with his beloved cat Tonto.
14.  The Wages of Fear (original title, Le salaire de la peur) (1953)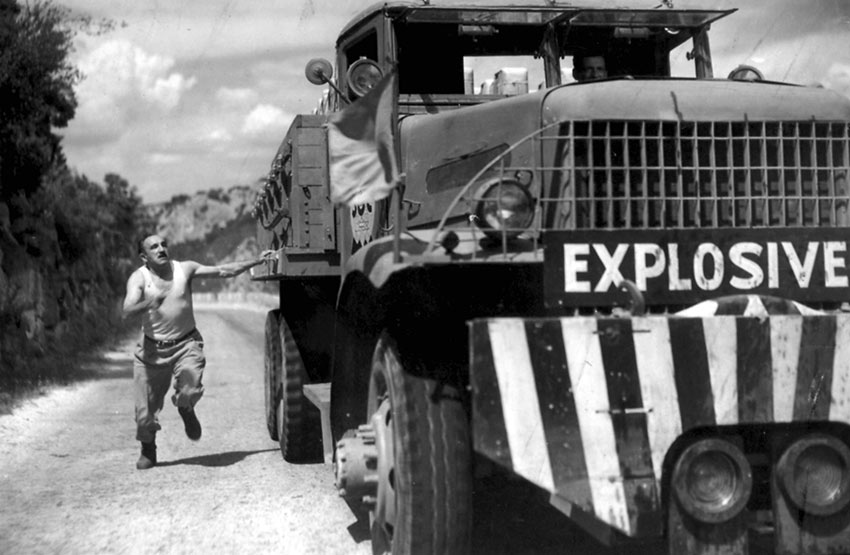 Director: Henri-Georges Clouzot; Writers: Georges Arnaud (novel), Henri-Georges Clouzot (adaptation); Cast: Yves Montand, Charles Vanel, Peter van Eyck
In a decrepit South American village, four men are hired to transport an urgent nitroglycerine shipment without the equipment that would make it safe.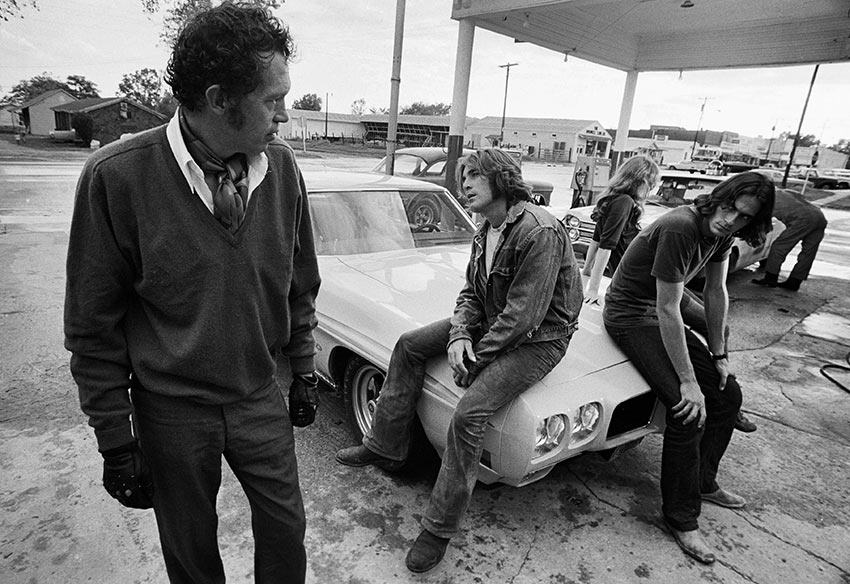 Director: Monte Hellman; Writers: Rudy Wurlitzer, Will Corry;  Cast: James Taylor, Warren Oates, Laurie Bird,  Dennis Wilson
Two men drag-racing across the U.S., in a '55 Chevy. The Beach Boy's Dennis Wilson is the mechanic, and singer-songwriter James Taylor is the driver.
16. Vagabond (original title, Sans toit ni loi) (1985)

Director/Writer: Agnès Varda; Cast:  Sandrine Bonnaire, Macha Méril, Stéphane Freiss
A young woman's body is found frozen in a ditch. Through flashbacks and interviews, we see the events that led to her inevitable death.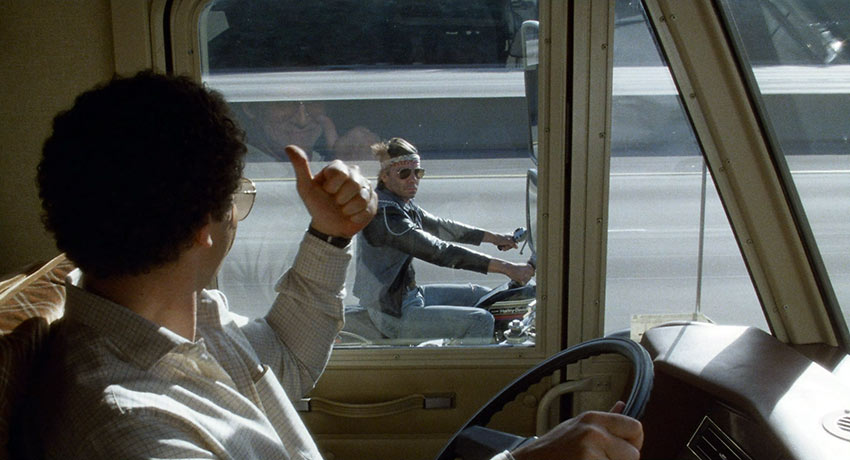 Director: Albert Brooks; Writers: Albert Brooks, Monica Mcgowan Johnson; Cast: Albert Brooks, Julie Hagerty, Sylvia Farrel
A husband and wife in their 30s decide to quit their jobs, live as free spirits and cruise America in a Winnebago.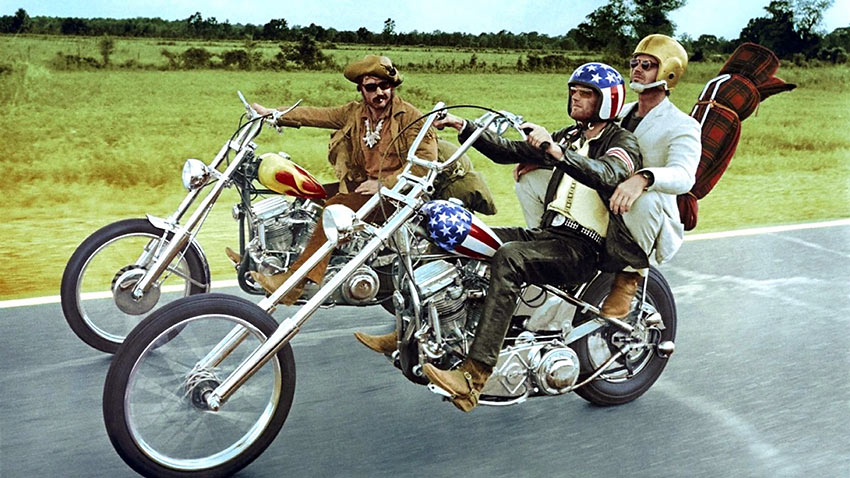 Director: Dennis Hopper; Writers: Peter Fonda, Dennis Hopper;  Cast: Peter Fonda, Dennis Hopper, Jack Nicholson, Karen Black
Through the open country and desert lands, two bikers head from L.A. to New Orleans; and along the way, meet a man (played by Jack Nicholson)  who bridges a counter-culture gap between them.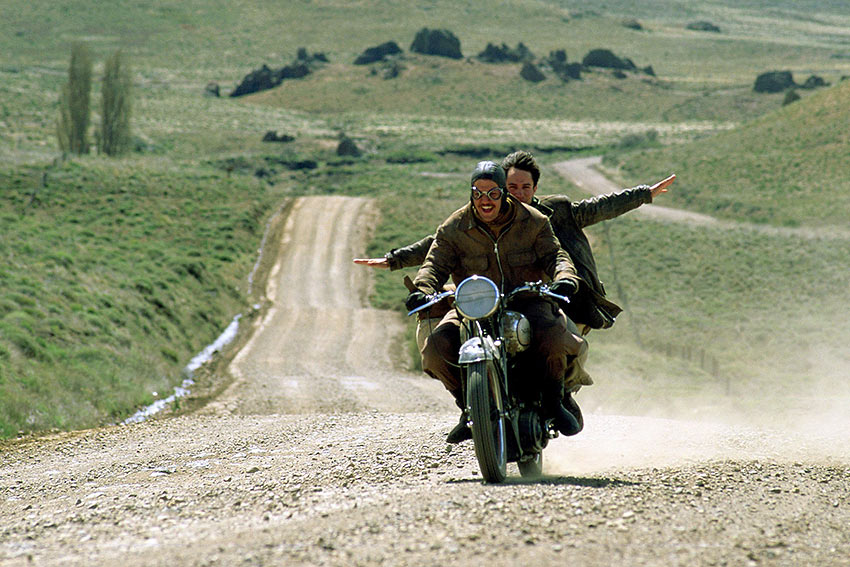 Director: Walter Salles; Writers: Ernesto 'Che' Guevara (book) (as Ernesto Guevara), Alberto Granado (book), Jose Rivera (screenplay)
Cast: Gael García Bernal, Rodrigo De la Serna, Mía Maestro
The dramatization of a motorcycle road trip Che Guevara took in his youth that showed him his life's calling.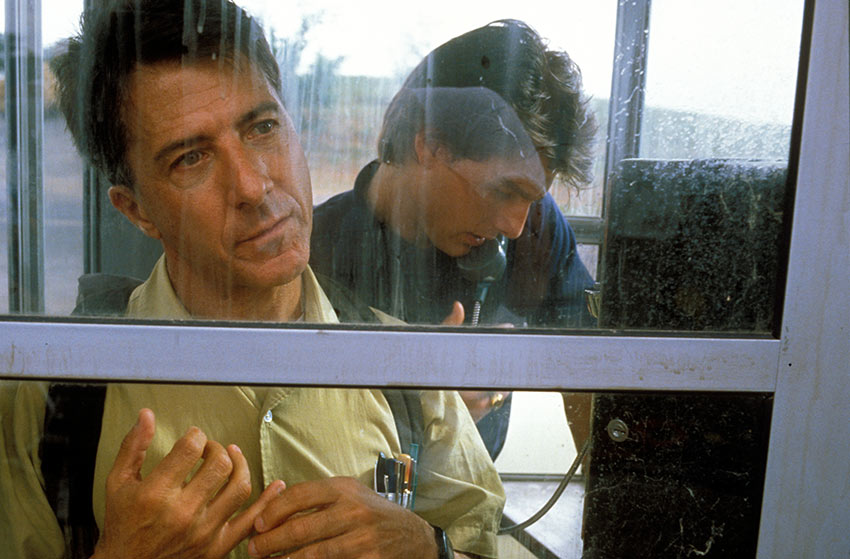 Director: Barry Levinson; Writers: Barry Morrow (story), Ronald Bass (screenplay);  Cast: Dustin Hoffman, Tom Cruise, Valeria Golino
Selfish yuppie Charlie Babbitt's father left a fortune to his savant brother Raymond and a pittance to Charlie; they travel cross-country.
#1-10 Top Road Movies
Individual Critics' Selections