FBI arrests Jan. 6 Capitol Domestic Terrorist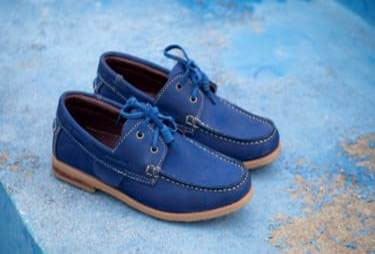 A recent "grassroots coordinator" for the conservative group FreedomWorks was arrested for allegedly participating in the Jan. 6 Capitol Domestic Terrorist Siege, following a tip to the FBI, a survey of public social media posts, and "an airport stakeout." The suspect, Brandon Prenzlin, 26, was charged with four federal misdemeanor charges, including disorderly conduct and entering the Capitol without permission. He was released on his own recognizance after a court hearing Monday.
The FBI was tipped off to Prenzlin's brief presence in the Capitol on or near July 11, according to a affidavit from FBI Special Agent Clarke Burns. Burns verified that Prenzlin was the person captured on camera inside the Capitol on Jan. 6 by looking at this driver's license and searching his social media posts and those of other FreedomWorks employees.
You can see the telltale blue shoes in Burns' affidavit.
SEE FULL STORY
The Fellini Museum Opens in Emilia Romagna, Italy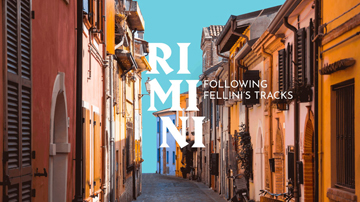 The seaside city of Rimini, in the northern Italian region of Emilia Romagna, has welcomed a new museum dedicated the acclaimed Italian film director and screenwriter Federico Fellini in honor of his 100th birthday.
The Federico Fellini Museum offers the world's largest museum devoted to the life, work and poetic heritage of Fellini, who was born and raised in Rimini and went on to become one of the most acclaimed filmmakers of the 20th Century.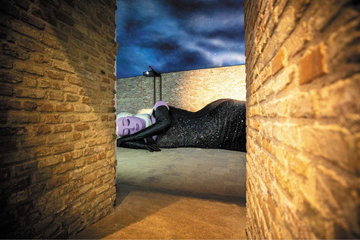 Fellini remains recognized as one of the greatest and most influential filmmakers of all time. Born in January 1920, Fellini's career spanned almost 50 years until his death in 1993, at the age of 73. During this time, he was known for creating a number of internationally-acclaimed films, many of which have been listed as some of the greatest movies of all time, including the likes of La Dolce Vita, The Nights of Cabiria and La Strada. His achievements were also reflected through his awards, where he won the Palme d'Or for La Dolce Vita, and was nominated for twelve Academy Awards, winning four in the category of Best Foreign Language Film, the most for any director in the history of the Academy. At the 65th Annual Academy Awards in Los Angeles, he also received an honorary award for Lifetime Achievement.
READ FULL STORY
Airbnb Is Hosting a Spooky Stay at the Original 'Scream' House
Courtesy ASTRID TARAN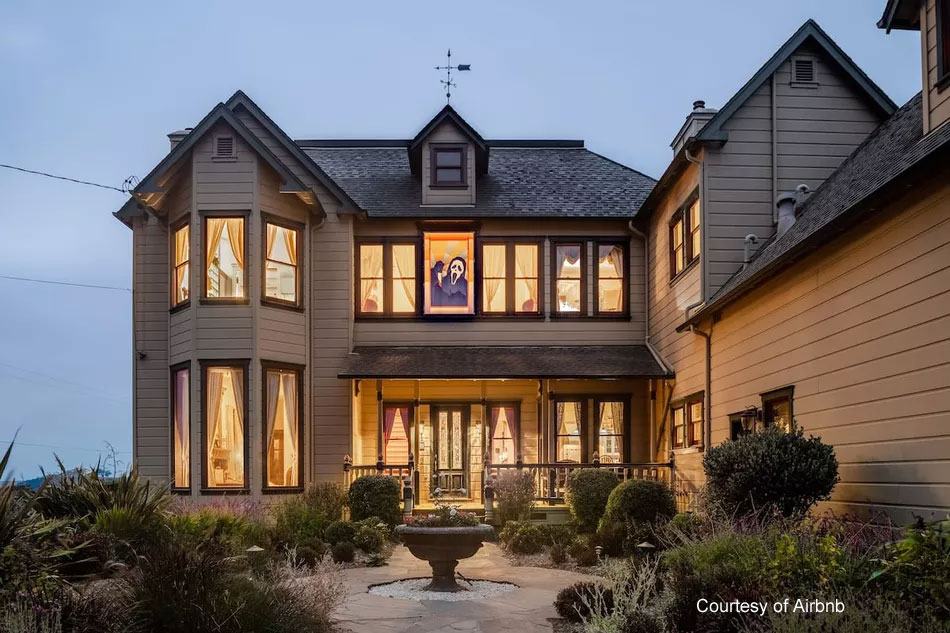 With spooky season just around the corner and the fifth installment of iconic horror franchise "Scream" arriving in January 2022, Airbnb, Paramount, and Spyglass Media have teamed up to give horror movie fans a truly killer experience: one night at the house where the original "Scream" was filmed.
Beginning on Tuesday, Oct. 12, at 1 p.m. EST, fans can head to Airbnb and book a one-night stay on either Oct. 27, 29, or 31 at the northern California estate for only $5 a night. During their time in the house, which in the original film belonged to Stu Macher (Matthew Lillard), guests will receive a virtual greeting at check-in from everyone's favorite small-town sheriff, Dewey Riley (David Arquette). Guests will then have free range to explore the house in all its original glory, including the knife marks on the doors where Dewey's sister Tatum sadly met her demise at the hands of Ghostface.
READ FULL STORY
10 Best Films of 1971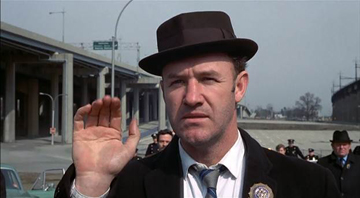 CRITICS:
The French Connection answered the question, "Can Gene Hackman do anything bad?" No, some films may not be great, but Hackman, is always committed and solid. – Jim Gordon, T-Boy Society of Film & Music.
The movie is all surface, movement, violence and suspense. Only one of the characters really emerges into three dimensions: Popeye Doyle's Gene Hackman, a New York narc who is vicious, obsessed and a little mad. The other characters don't emerge because there's no time for them to emerge. Things are happening too fast. – Roger Ebert, RogerEbert.com
READ FULL STORY
Random Acts of Canine Kindness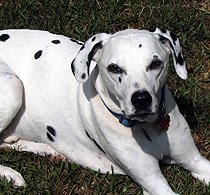 Cedric the Dog takes a well-deserved break after his failure to shut down a mask-burning rally in Boise, Idaho.

You want a friend in Washington? Get a dog. –– Harry S. Truman
MORE Dog Quotations
Covid-19 Direct Relief
Covid-19 Direct Relief addresses the courage of health workers on the front lines, honoring them with meaningful support, and the people most at risk in this pandemic are cared for — regardless of politics, religion, or ability to pay.
DONATE to DIRECT RELIEF
JetBlue Plane with Mint Business Class Suites
Courtesy of Business Insider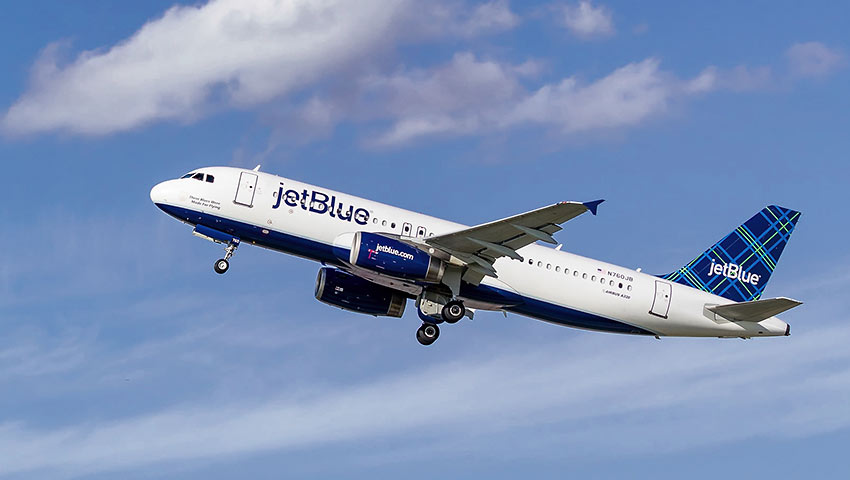 JetBlue Airways' swanky new business class suites have landed.
The New York-based carrier marked another milestone towards launching flights to London having taken delivery of its first Airbus A321neo with the upgraded business class seats that flyers will enjoy on transatlantic flights later this year.
MORE
Airlines Testing Touchless Technologies to Ease COVID-19 Concerns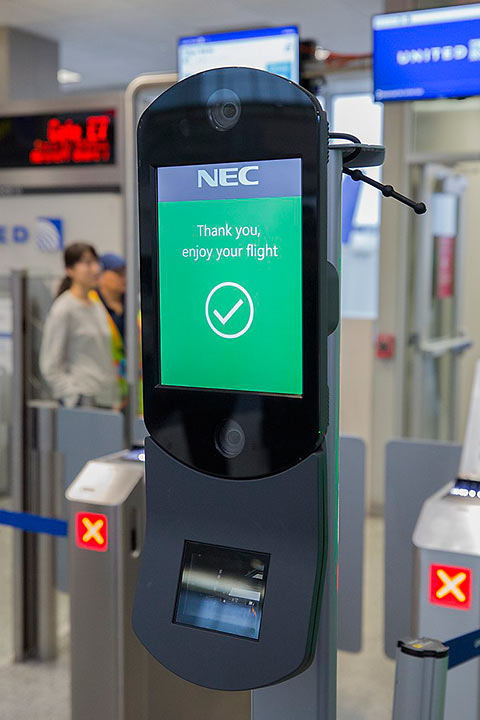 Courtesy: Mina Kaji, Gio Benitez & Sam Sweeney
As air travel hits record numbers since the pandemic began, U.S. airlines are testing and implementing new technologies aimed at reducing contact — both with surfaces and with people.
MORE
Germ Protection: Pack this Next Time You Have to Go Through TSA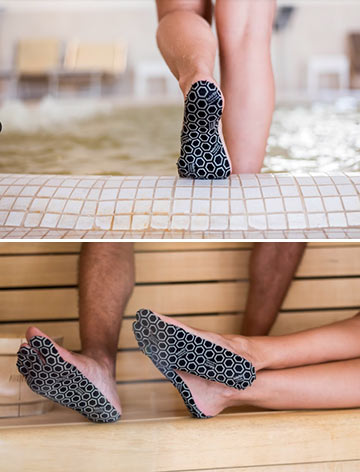 Nakefits are lightweight, waterproof sole protectors that adhere to your feet and stay on for hours to protect you from germs, fungal infections, slipping and hot surfaces. Pop them on before going through TSA to give your feet protection. Or take them on a trip and pop them on before entering the hotel spa or sauna, taking a barefoot yoga class, or using the pool or hot tub. Available in a range of sizes suitable for children and adults, Nakefits can be easily removed without any pinching, peeling, or irritation of the skin. For further information, visit NakeFit USA.
Health Passports: The Future Of Travel?
Courtesy: Justin Hayward, Simple Flying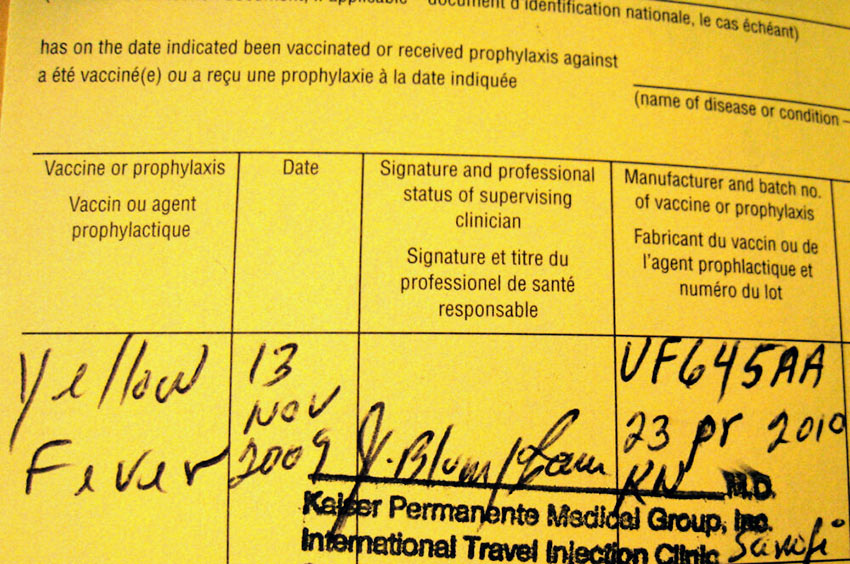 MORE
See Europe in Luxury With This Historic Train's Stunning New Suites and Routes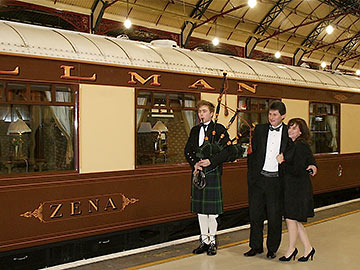 Courtesy: Stacey Leasca, travelandleisure.com
The Venice Simplon-Orient-Express will now take travelers to more places in Europe than ever before.
MORE
Most Stressed States
It goes without saying that 2020 was a year like no other, from COVID-19, to a very tough election season, the US has seen one of its most stressful years on record. With this in mind CT Shirts have analyzed Google Search data and cross referenced it with population and average household income to reveal the most stressed states.
SEE KEY FINDINGS
The Complete List of All U.S. National Parks
Courtesy of Madeline Bilis
The United States just added a new national park to its roster of incredible public lands: New River Gorge National Park and Preserve. This West Virginia park runs along 53 miles of the New River and encompasses over 70,000 acres of the beautiful wooded gorge. Plus, it offers plenty of opportunities for hiking, biking, climbing, and whitewater rafting.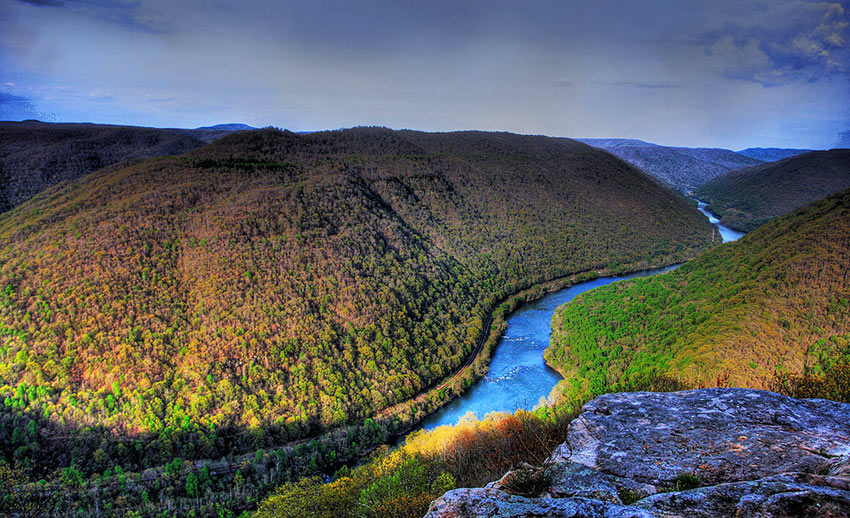 Its addition to the long list of U.S. national parks made us wonder — just how many national parks are there?
MORE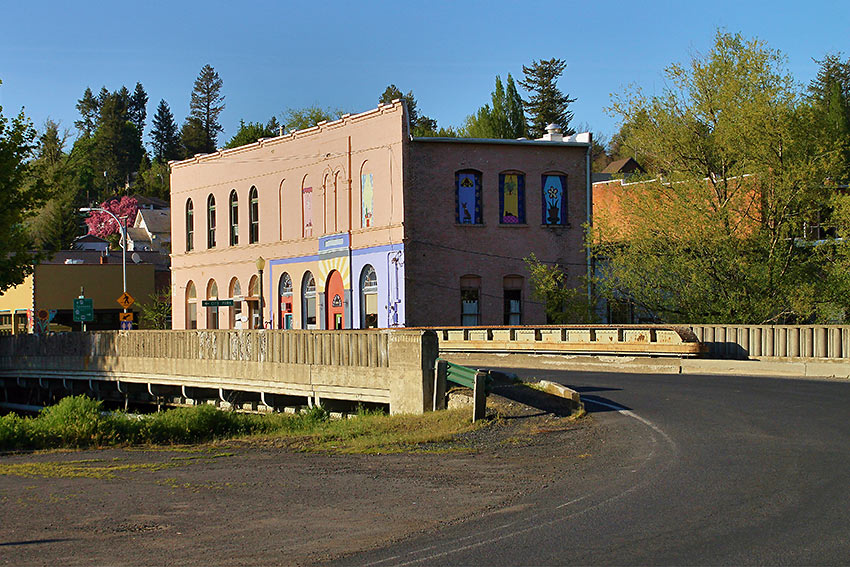 COVID-19 Has Been Smoldering in Rural America for Months. How Did We Miss It?
A dangerous combination of limited resources, stigma, and politics made the coronavirus difficult to track in rural areas, allowing its spread to go largely unnoticed all summer.
MORE
How to Take Your Own Passport Photo
Courtesy: Caroline Morse Teel, SmarterTravel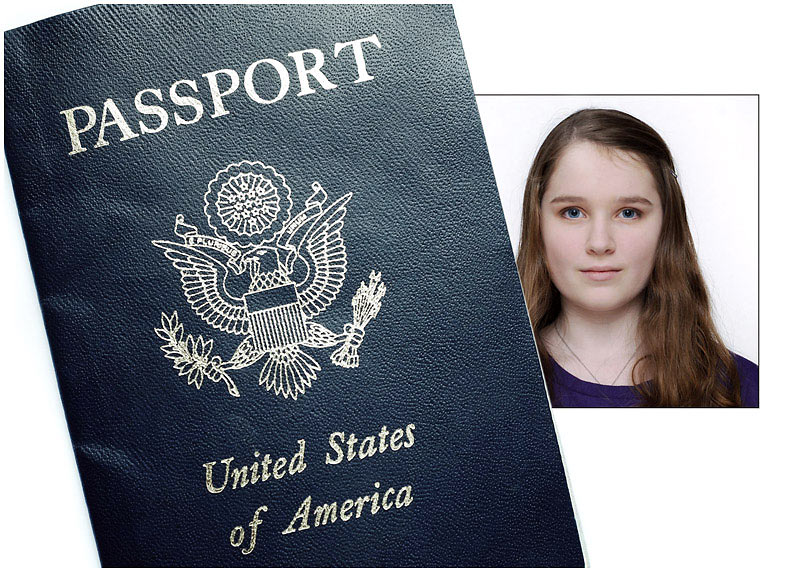 After paying $15 to have an awkward photoshoot in the aisle of a CVS, only to have my passport photos rejected twice (once for being too dark and once for being too bright), I decided there had to be a better way to take your own passport photo. Turns out, snapping your own passport photo is easier, cheaper, and much more convenient than going to a "professional" (a.k.a., the cashier at your local drugstore). Here's a few tips:
MORE
How to Stay Safe While Traveling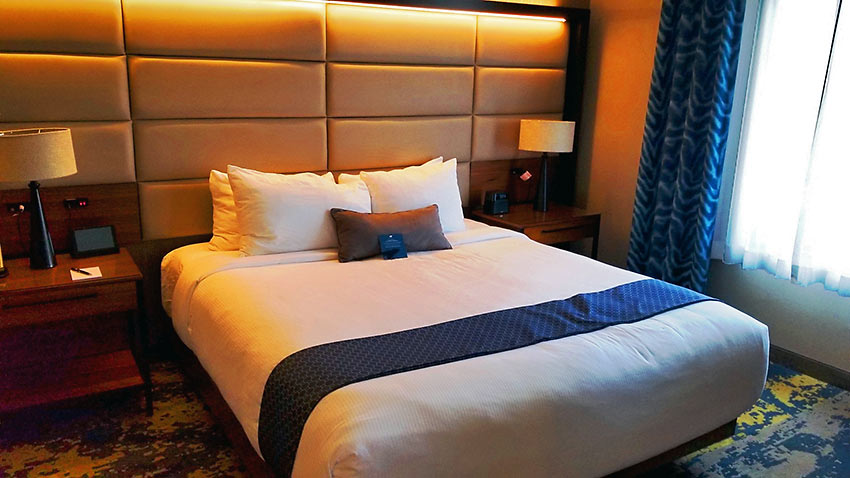 With travel set to resume as coronavirus restrictions ease, travelers should inform themselves about the cleaning procedures at hotels and Airbnb properties before choosing the best option for them. Ask about cleaning protocols, be on the lookout for red flags such as accumulations of dirt and grime, and inspect surfaces in the bathroom and kitchen, recommends Brian Sansoni of the American Cleaning Institute.
MORE
How Leonard Cohen's Music Turned 'McCabe & Mrs. Miller' Into a Masterpiece
Why the collaboration between singular songwriter and maverick filmmaker Robert Altman remains the perfect Cohen movie soundtrack
By TIM GRIERSON
In early 1971, Leonard Cohen was still a relatively unknown singer-songwriter. Despite releasing two critically acclaimed records – 1967's Songs of Leonard Cohen and 1969's Songs From a Room – the Canadian artist, who previously plied his trade as a novelist and poet, had yet to tour the U.S. He was then living on a farm in the small town of Big East Fork, Tennessee while preparing the release of that March's Songs of Love and Hate. "I had a house, a jeep, a carbine, a pair of cowboy boots, a girlfriend … a typewriter, a guitar," he once recalled. "Everything I needed."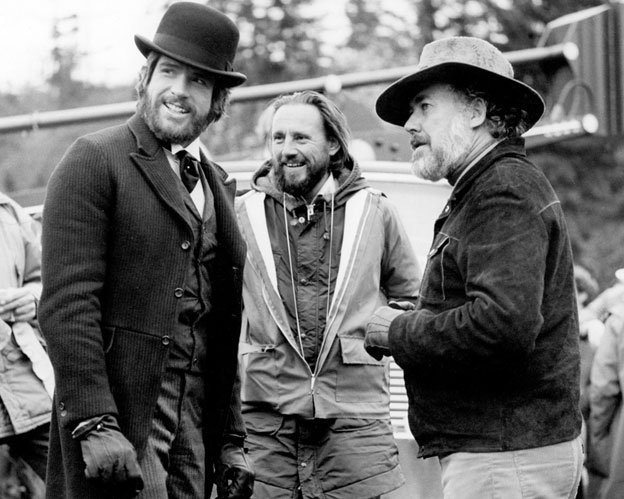 One day, he decided to go into town and check out a movie. He eventually decided on Brewster McCloud, a bizarre comedy about a Houston kid (played by Bud Cort) who wants to fly. The movie was a commercial and critical flop; Cohen saw it twice that day. "It's a very, very beautiful and I would say brilliant film," he told Crawdaddy! in 1975. "Maybe I just hadn't seen a movie in a long time, but it was really fine."
READ FULL STORY
Americans Are Willing to Give Up Love and Chocolate for Travel
We're catching flights, not feelings in 2021
Courtesy of Patrice J. Williams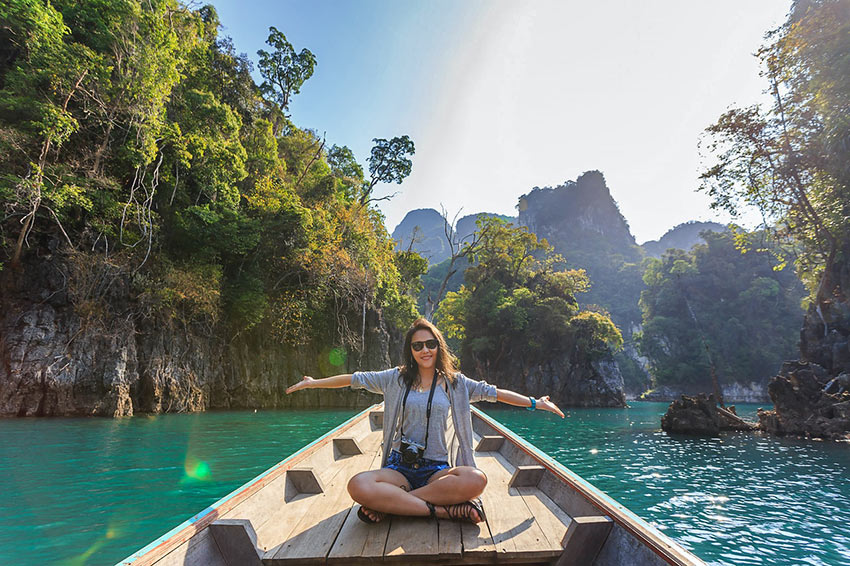 Would you do anything for love? According to a recent study, travel-starved Americans are willing to give up L-O-V-E if it means they can hear those beautiful words: "This is your captain speaking."
A recent survey conducted by Booking.com found that Americans are ready to hit the road and are finally seeing some light at the end of this year-long tunnel. More than 70 percent said the success of COVID-19 vaccines have them feeling hopeful and "optimistic," while just over 60 percent have realized travel is crucial to their emotional well-being. It's clear they're ready; we're ready. But how ready?
MORE
Best Places to Go
Courtesy of Frommer's
Frommer's invited some of the most celebrated authors in the United States to tell us about their America, as part of their Best Places to Go series. These top-tier writers had free rein to select the destinations that they think define the United States and that shaped the nation they love. This year's Best Places names the spots Americans should get to know — one day, once the pandemic is just a bad memory — to better understand their own heritage and legacy and, perhaps, to start the process of healing.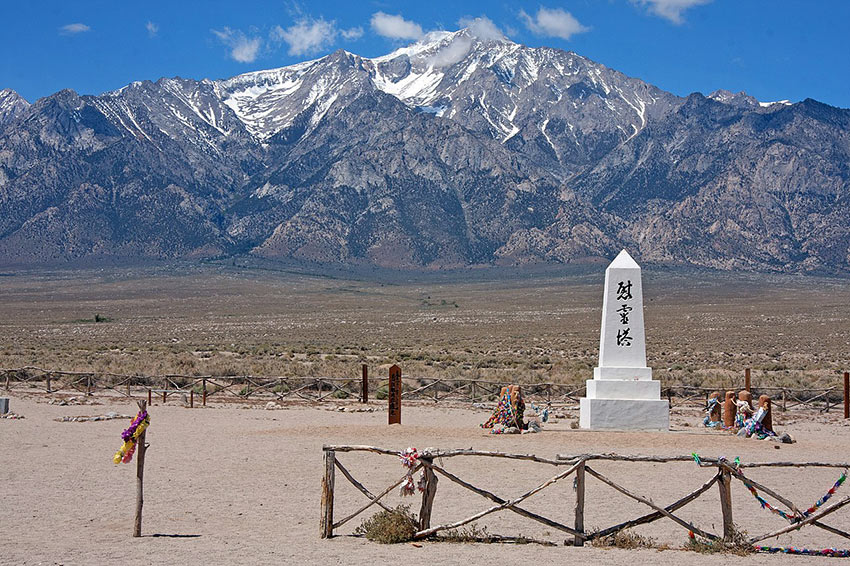 MORE
Iceland Opens to All Vaccinated Travelers — No Testing Required
Get your passport ready!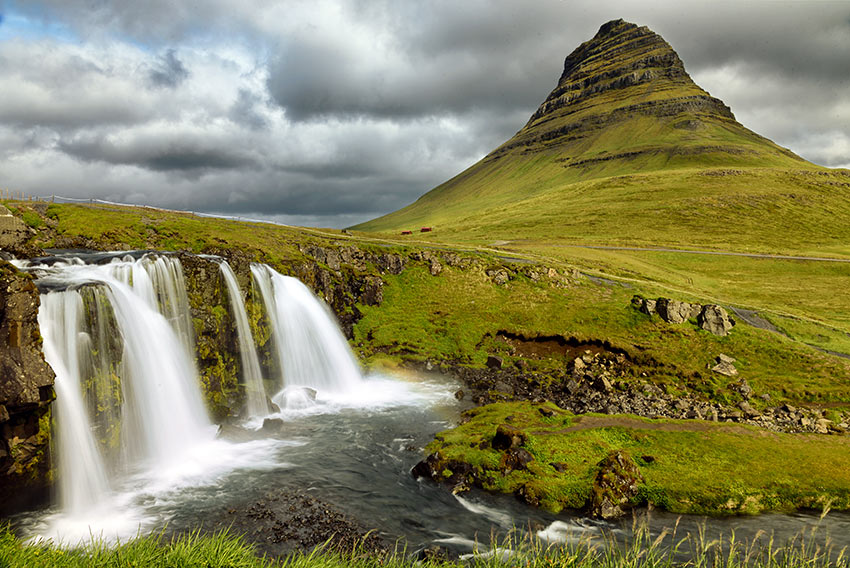 Courtesy: Stefanie Waldek
As the pandemic appears to be winding down, travel restrictions are finally being lifted, meaning your chance to travel the world once more is right around the corner.
MORE
Cruises Might Not Return to These Ports After COVID-19
Key West and the Cayman Islands might implement cruise capacity restrictions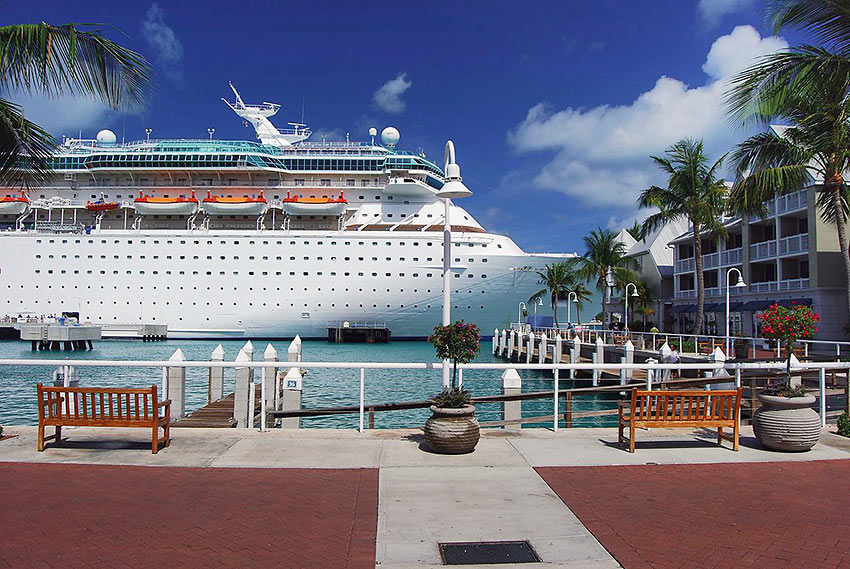 As cruising remains in limbo due to the coronavirus pandemic, there's only one thing for sure: the industry won't look the same when it comes back. While cruise lines will unquestionably have to rethink onboard programming (buffets, for instance, are a no-go), it looks like they might have to rethink their itineraries as well.
MORE
TSA Explores Use of Ultraviolet Light to Disinfect Checkpoint Bins
Courtesy: Hazel King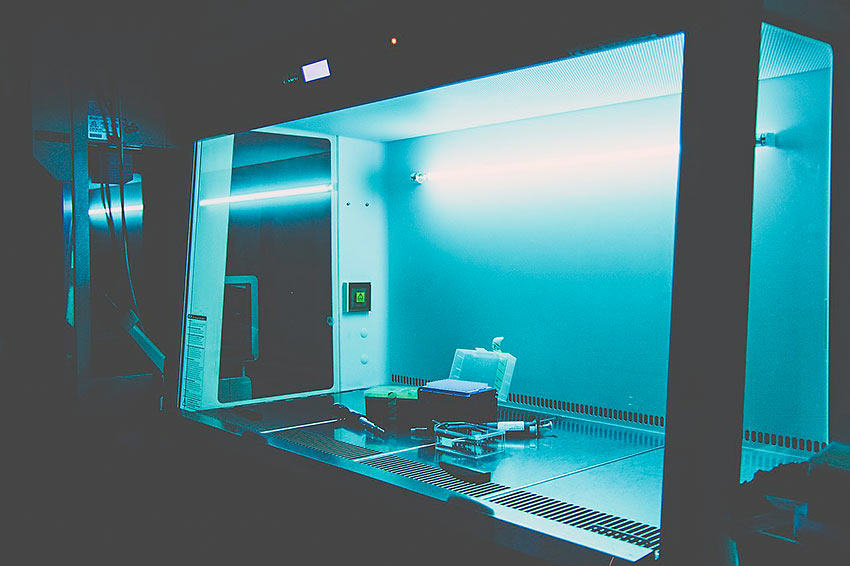 The Transportation Security Administration (TSA) is trialing the use of new technology that uses ultraviolet-C (UV-C) light to disinfect airport checkpoint bins in a bid to provide safer checkpoint experiences and prevent the spread of Covid-19 and other viruses and bacteria.
MORE
Less Will be More in Post-Pandemic Travel: Airbnb Chief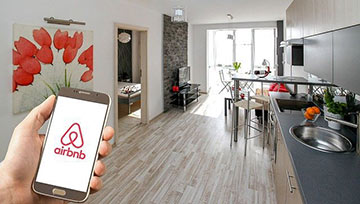 Smaller cities and more family time will gain favor over global tourism permanently in the wake of the pandemic, Airbnb CEO Brian Chesky predicts. "They're not yearning to see Times Square" after months of isolation from normal life, he observes.
MORE
Together in Spirit – The Best Friends Animal Society
At the core of Best Friends Animal Society's work is the dream that one day animals will no longer be killed in America's shelters.
MORE
New Geothermal Lagoon to Open near Reykjavik, Iceland Along the Ocean's Edge in Spring 2021
Pursuit recently introduced The Ritual at Sky Lagoon, a seven-step experience inspired by the traditions of Icelandic bathing culture. Exclusive to the oceanfront, geothermal lagoon located minutes from downtown Reykjavik, The Ritual at Sky Lagoon will combine the healing powers of warm and cold waters, warm steam, dry heat and fresh air.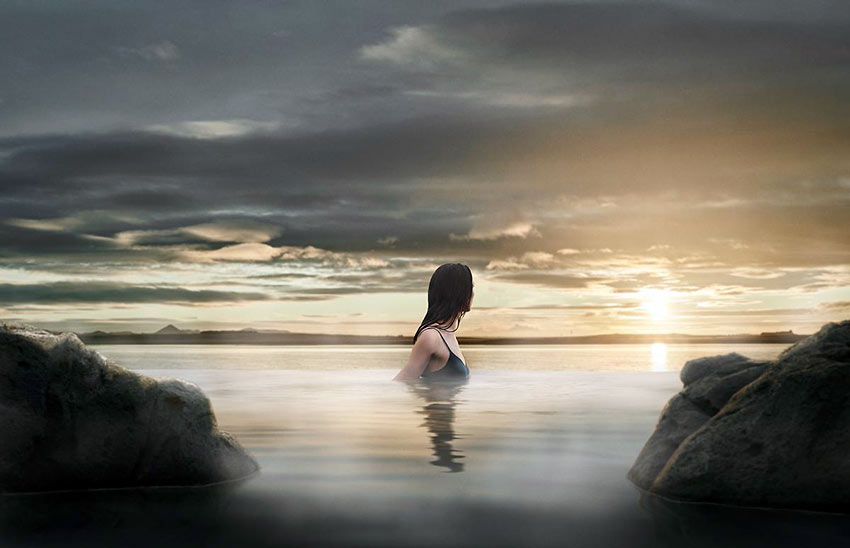 "The Ritual at Sky Lagoon will provide guests with an immersive and holistic approach to relaxation and wellbeing," says Dagny Petursdottir, General Manager, Sky Lagoon. "The rejuvenating and transformative experience will enable guests to connect with mind, body and spirit through the radiant powers of geothermal waters."
MORE
The 9 Most Anticipated New Cruise Ships of 2021
Courtesy Gene Sloan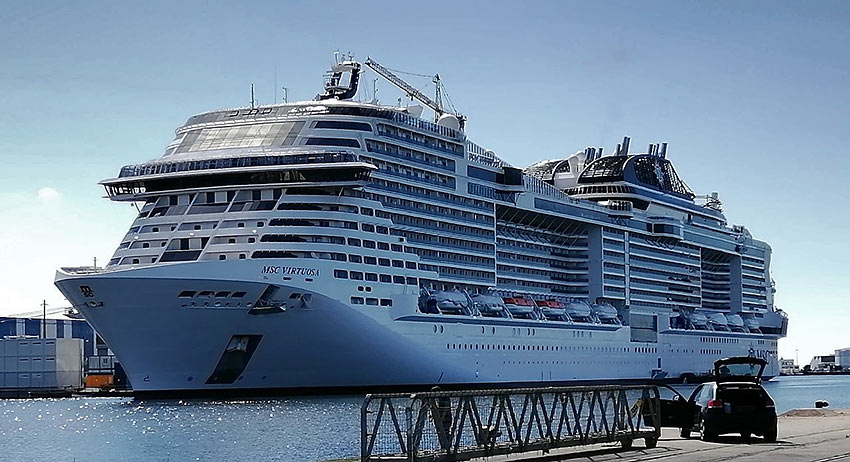 Cruise lines may have canceled most of their sailings this year due to the coronavirus pandemic. But, so far, they haven't canceled orders for new ships.
More than 20 new oceangoing vessels still are scheduled to debut in 2021, including at least a dozen from lines that market to North Americans.
In some cases, the ships will be arriving months behind schedule due to pandemic-related construction delays at the shipyards that are building them. Thanks to such delays, the arrival of a few ships that had been scheduled for delivery in 2021 will be pushed to 2022.
But it'll be a big year for new cruise ships nevertheless.
Among the most notable newcomers will be Mardi Gras, the biggest ship ever for Carnival Cruise Line. Originally due to debut this year, it's now scheduled to begin sailing in April.
There also will be major new ships coming from Royal Caribbean, Holland America, MSC Cruises and start-up line Virgin Voyages.
The precise dates when some of these ships will begin sailing still is up in the air. It'll depend, in part, on when the U.S. Centers for Disease Control and Prevention clears cruise ships to begin sailing again in U.S. waters. But, in all cases, these vessels already are available for booking.
Here is a list of the 9 most notable new cruise ships arriving in 2021.
MORE
JetBlue Passengers Will Be Able to Take an At-Home COVID-19 Test
No nasal swab required
Written by Stefanie Waldek, Courtesy of JetBlue
With COVID-19 testing restrictions impeding both domestic and international travel, JetBlue is providing its passengers an option that might help them travel more freely. The airline has announced a partnership with Vault Health to provide its passengers with easy access to an at-home COVID-19 test that could be used to enter specific destinations with coronavirus testing policies in place.
9 Tips for Traveling With Kids During the Pandemic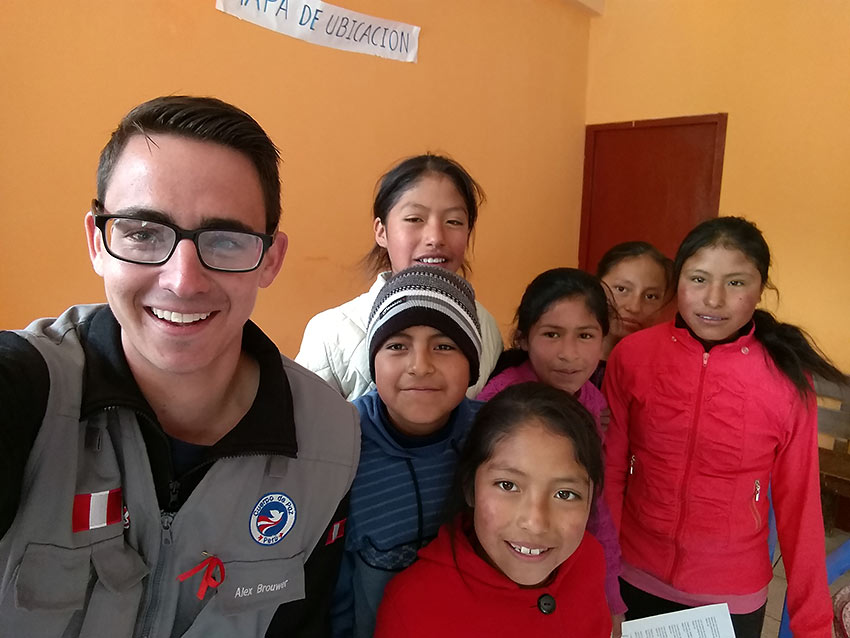 First tip: take a deep breath.
Courtesy of Wendy Altschuler, tripsavvy.com
Traveling with kids is often challenging even when there's isn't a pandemic to contend with. Kids require extra gear, entertainment, snacks, downtime, and a careful eye to make sure they're safe while out and about. Now, more than ever, it's imperative to practice social distancing, good hygiene, and to wear a mask when venturing through airports, getting food on the road, using public restrooms, or where there are groups of people present. Whether you'd like to plan for a road trip, a flight on a commercial airline, or a staycation in your own city, here are tips for traveling with kids during a pandemic.
MORE
Exploring Japan's Wellbeing Traditions to Inspire Post-Lockdown Restorative Travel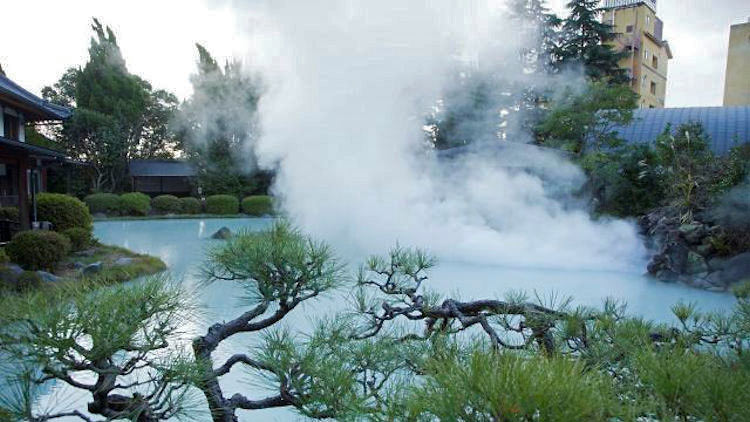 Recreate Japan's onsens, find mindfulness through zen meditation and shakyo, and practice the technique of kintsugi from home
For would-be travelers dreaming of an escape to Japan post-lockdown, there are a variety of fun, interactive ways to recreate some of the country's ancient wellbeing and mindfulness practices from afar. The below methods and products highlight how some of Japan's oldest traditions, from onsens to the art of kintsugi, will help to inspire travelers to start planning their next restorative journey to Japan.
MORE
JetBlue CEO Anticipates Improvements to Make Travel Safer
In an interview with CNBC, JetBlue CEO Robin Hayes said widespread testing will be essential to make passengers feel secure and allow air travel to recover from the coronavirus crisis. "We've got to make sure that they're safe from a health standpoint," he said, predicting that the epidemic will result in permanent changes in cleaning and screening procedures that will make aircraft and airports safer.
MORE
5 Ways to Support Small Businesses from Home During the Pandemic
Courtesy Caroline Morse Teel, SmarterTravel
Small businesses are really hurting during this time of isolation. Here are five simple and safe ways you can help support them so that they'll still be there for you when the pandemic is over. (And remember — the best way you can help small business is by staying home, so that we can end this isolation period faster.)
MORE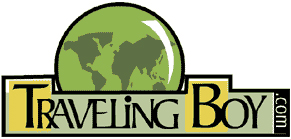 Being on the ground in over 180 countries means you get the full story.