Have you ever had one of those dreams where you've fantasized about a gorgeous South Seas Pacific island beach that's surrounded by pristine, crystal clear waters so beautiful it makes you wonder if such a beach might REALLY exist somewhere in the world?
Well, dear friends and fellow adventurers' let me assure you that YES, a beach like that DOES exist, and in this special Traveling Boy feature I'll share with YOU where it is, and how YOU can enjoy it yourself. Of all the destinations I've visited around the world, my all-time BEST BEACH is located in the South Pacific's Cook Islands. Given the aviation "realities" of the Covid 19 era, the best way to get there is by an Air New Zealand B-777 from Los Angeles to Rarotonga.
Incredible as it sounds in the Coronavirus era, Air New Zealand flies an almost empty plane from LA to Cook's Rarotonga airport., at least as of August, 2020. Checking ANZ's web-site, I'm sure you too will be interested to learn that during Covid 19, Air New Zealand's inter-national network capacity has decreased by 95 per cent from pre-Covid-19 levels! However…
To give you an idea of how "tourist important" this destination is,
ANZ now flies to just 10 overseas destinations: Rarotonga is one of them!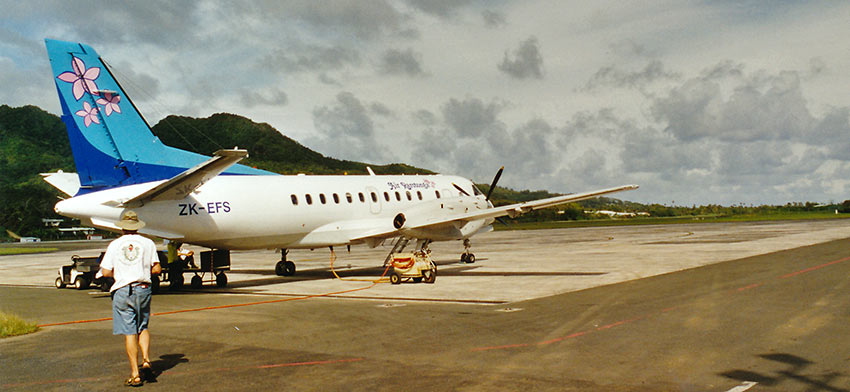 Once you get settled in at this intriguing town, and your curiosity is pressing you to see this awesome beach of your dreams, get yourself a booking aboard an AIR RAROTONGA SAAB 340, two engine aircraft that will get you — in 50 smooth flying minutes — to Aitutaki. The plane, shown here, carries a total of 34 passengers.
Check the web for more info, but when I last looked, they had two daily flights: I'd recommend you take the one I did, it departs Rarotonga at 8.00am and arrives Aituaki at 8.50am.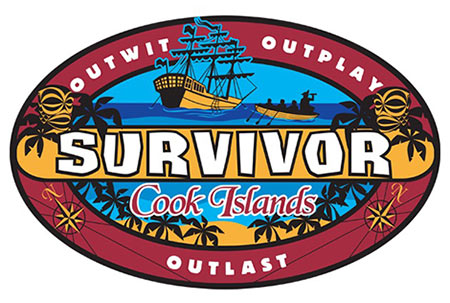 An equally stunning fact about Aituaki, is because it IS so spectacular CBS TV, in June and July of 2006, filmed the 13th season of the mega hit series of Survivor, in Aiktutaki. The show aired on September 4th, 2006.
While Aitutaki IS awesomely amazing, the real draw for most who visit, is the intriguingly named "One Foot Island." Some maps will show its local name of TAPUAETAI, and it is one of the 22 islands in the Aitutaki atoll of the Cook Islands. Located on the southeastern perimeter of Aitutaki Lagoon, One Foot Island is only 2,000 feet long, and about 689 feet wide.
With its breathtaking and idyllic landscape, powdery white sand, warm azure waters, and the gently swaying palm and coconut trees, One Foot Island was, in June, 2008 in Sydney, Australia, named, by the the World Travel Awards Organization, the title of "Australasia's Leading Beach." In fact there is yet another totally unique aspect to One Foot that is exceptional and certainly irreplaceable once you've got it.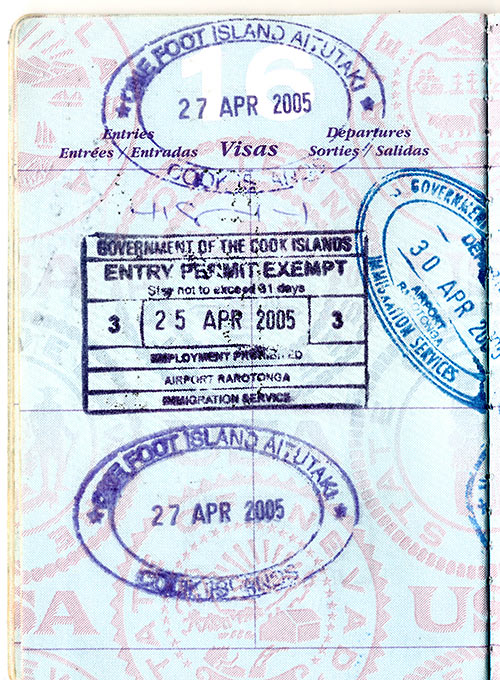 As you get off the boat that ferried you to One Foot, just ahead of you, and almost hidden by the tropical trees in front of it, you'll see a small sort of cabin. It's the local Post Office, but even more magical and mind boggling — and for sure extraordinary — is if you show them your Passport, you'll get the One Foot Island Customs stamp in it, validating that you visited that day and that year.
Given my British heritage, and knowing of the seafaring past of the Brits, I've always been fascinated by the record making exploits of its pioneers in discovering new — back then — different parts of our world: So I'm very familiar with one of the more famous historical voyagers of those years, namely British Captain James Cook. It was only when I was actually visiting the Cook Islands that I discovered the great interest there, in how they got their name.
The Cook Islands were named after Capt. James Cook, (shown in the painting at right) who sailed through them in 1773 and again in 1777. A local villager told me, with much excitement in her voice, that Captain Cook decided to call them the "Hervey Islands," for a British Lord. However, in the early 1800s the name "Cook Islands" appeared on a Russian naval chart and, for some unknown reason, it stuck.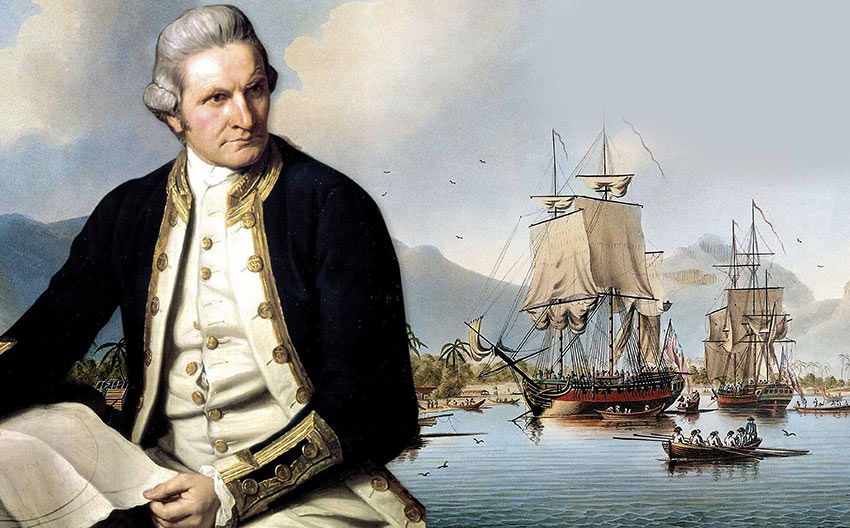 The " Lessons Learned" On My Visit to One Foot Island. Or, "What NOT TO DO."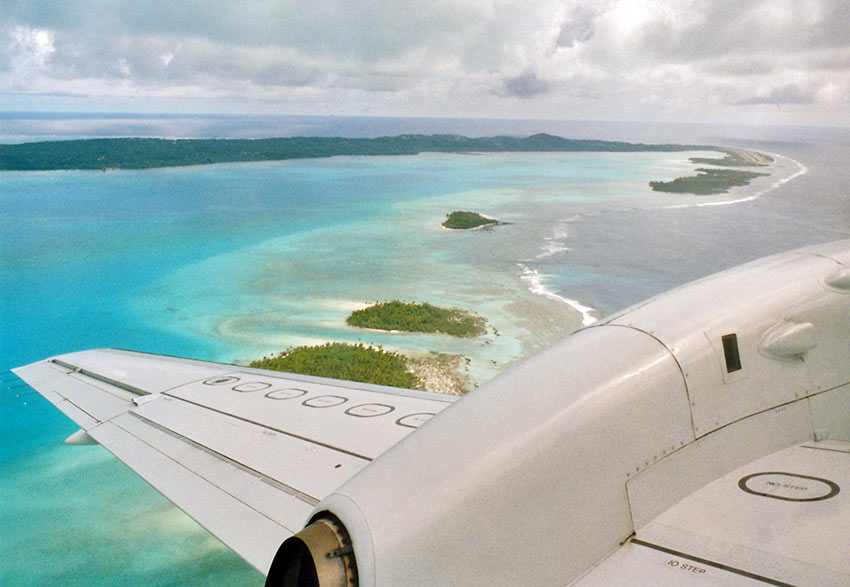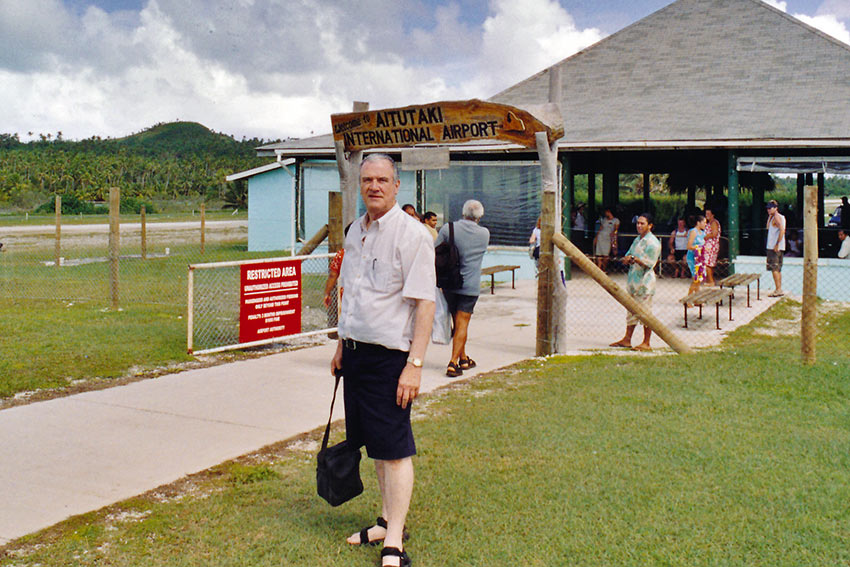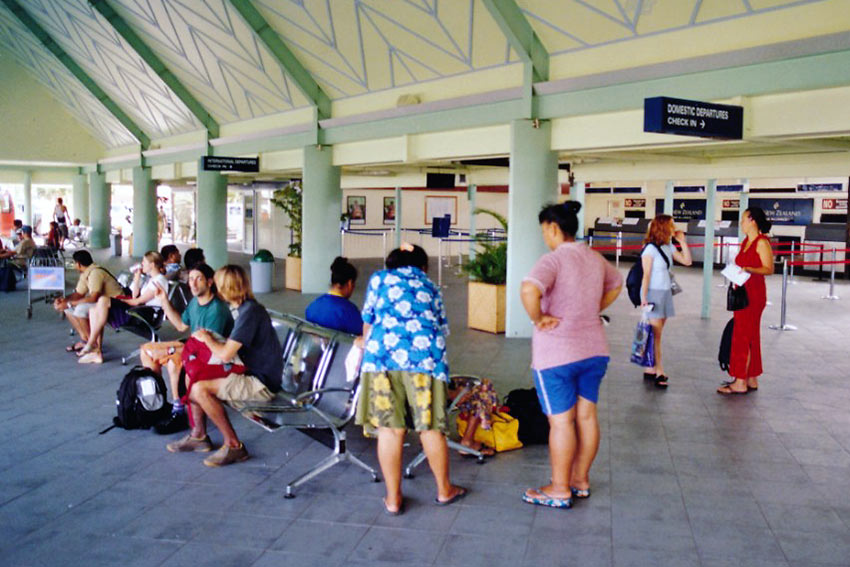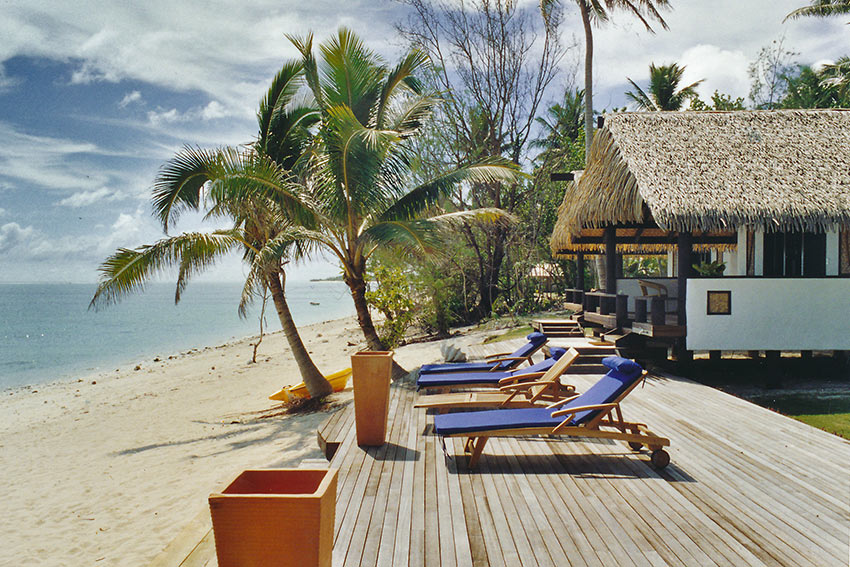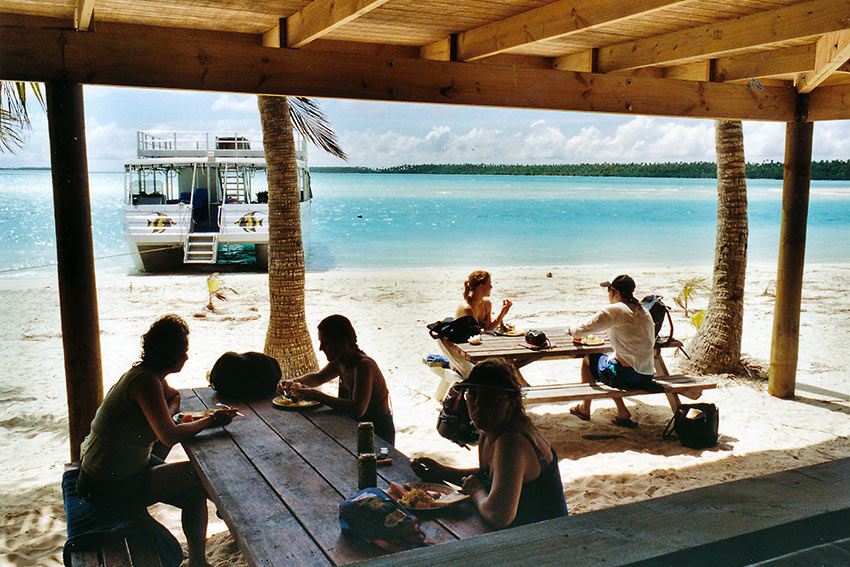 I figured being so tiny, at about 2 thousand feet long and about 689 wide, I'd walk around in 20 minutes — or less. OK, but I TOTALLY FORGOT TO COVER MY HEAD and put on a hat! Dumb idea!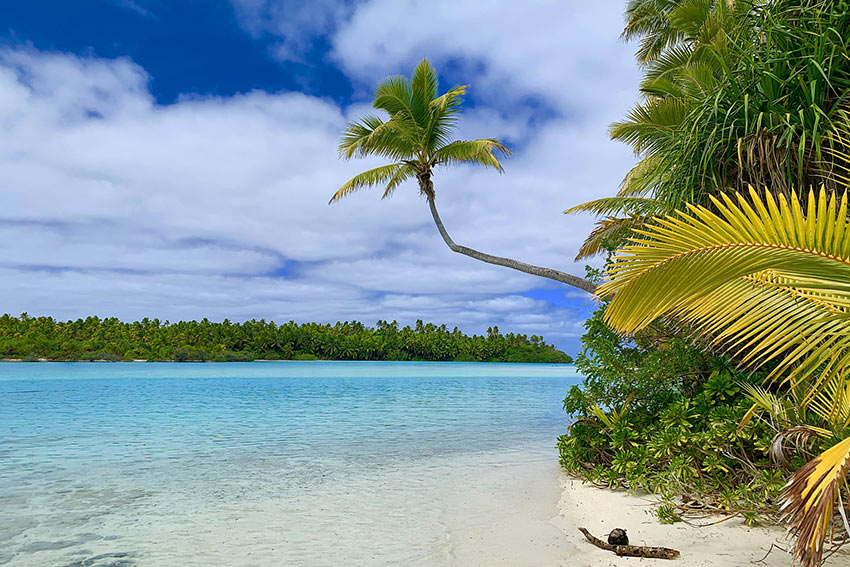 I had such a "Surge of excitement" as I set off on my sort of Robinson Crusoe adventure. I mean with a name like ONE FOOT ISLAND it had to be small. Well, it was and is, but it was an extra hot day and I totally forgot I had nothing to protect my head from the blazing hot sunshine. The result — when I got back to Aitutaki — was a VERY BAD CASE of sun stroke — so bad in fact, I was laid up, ill, in their hospital for the rest of the trip. PLEASE, when YOU visit WEAR A HAT!